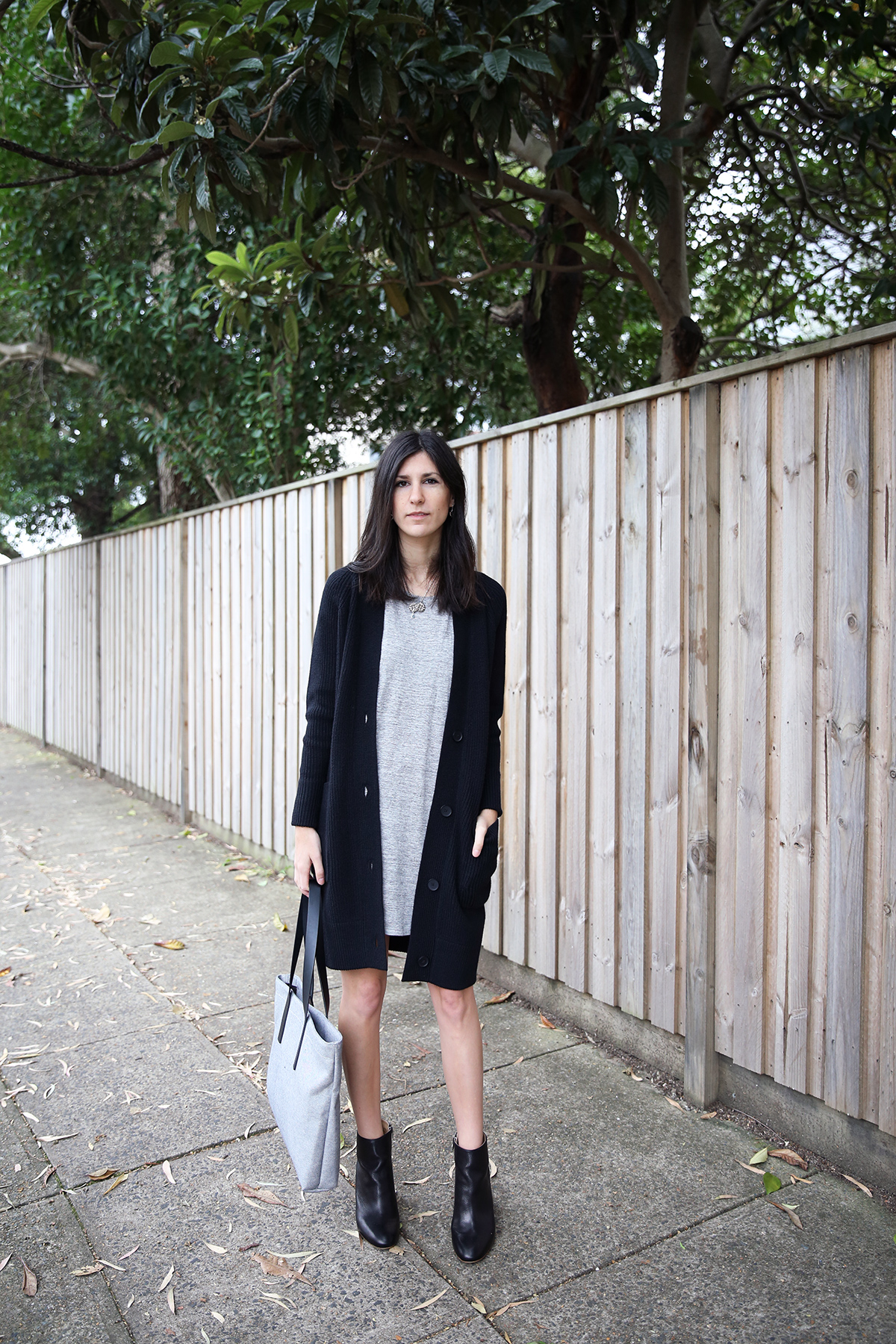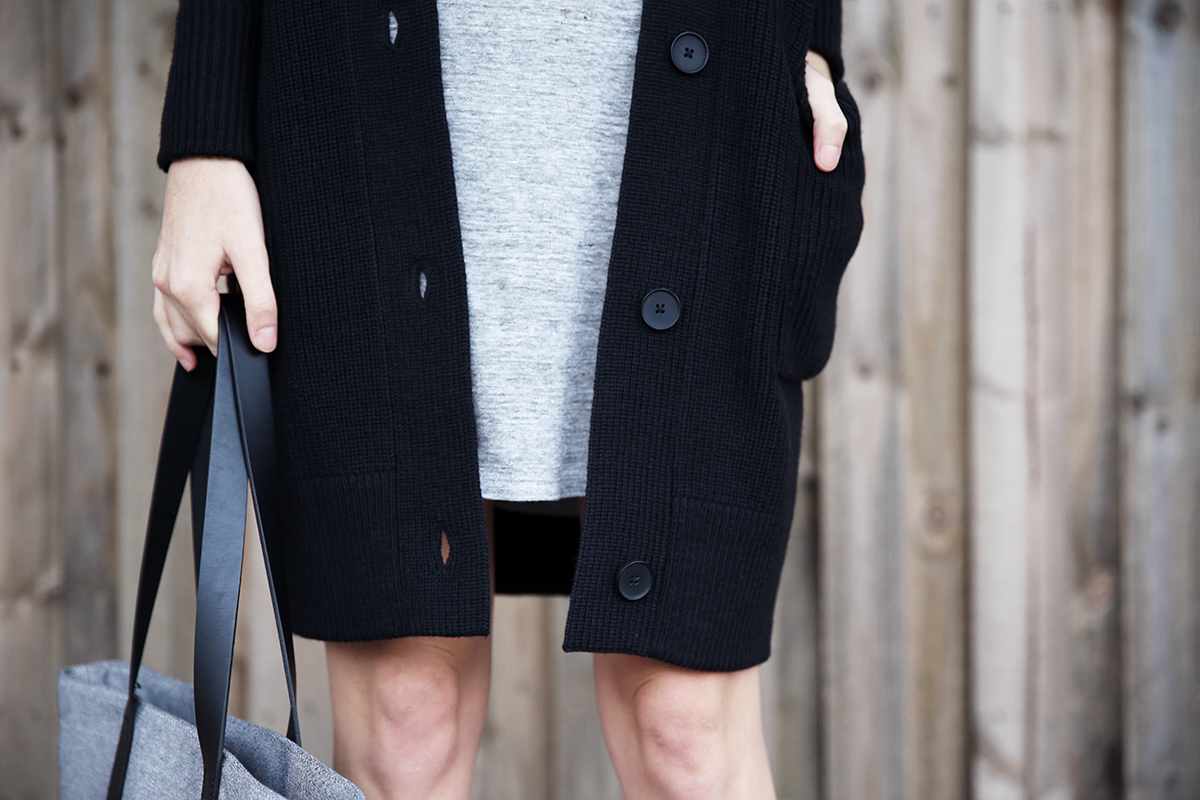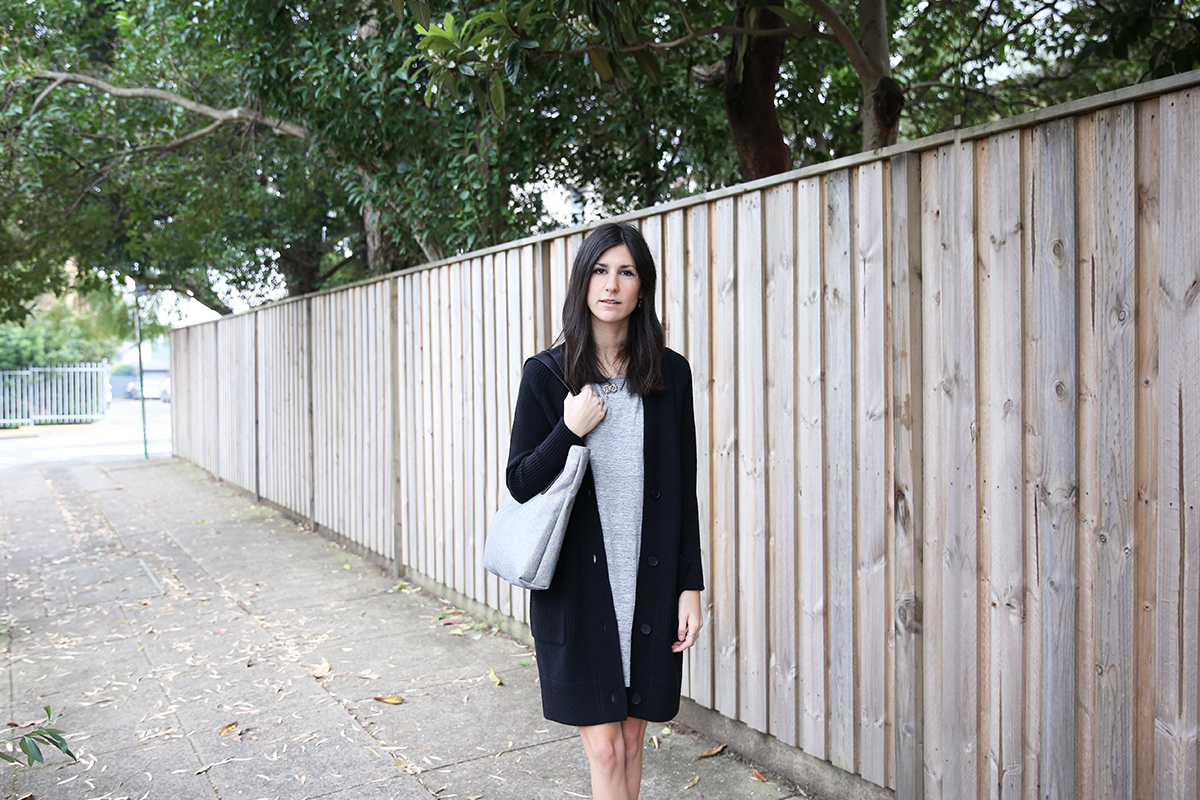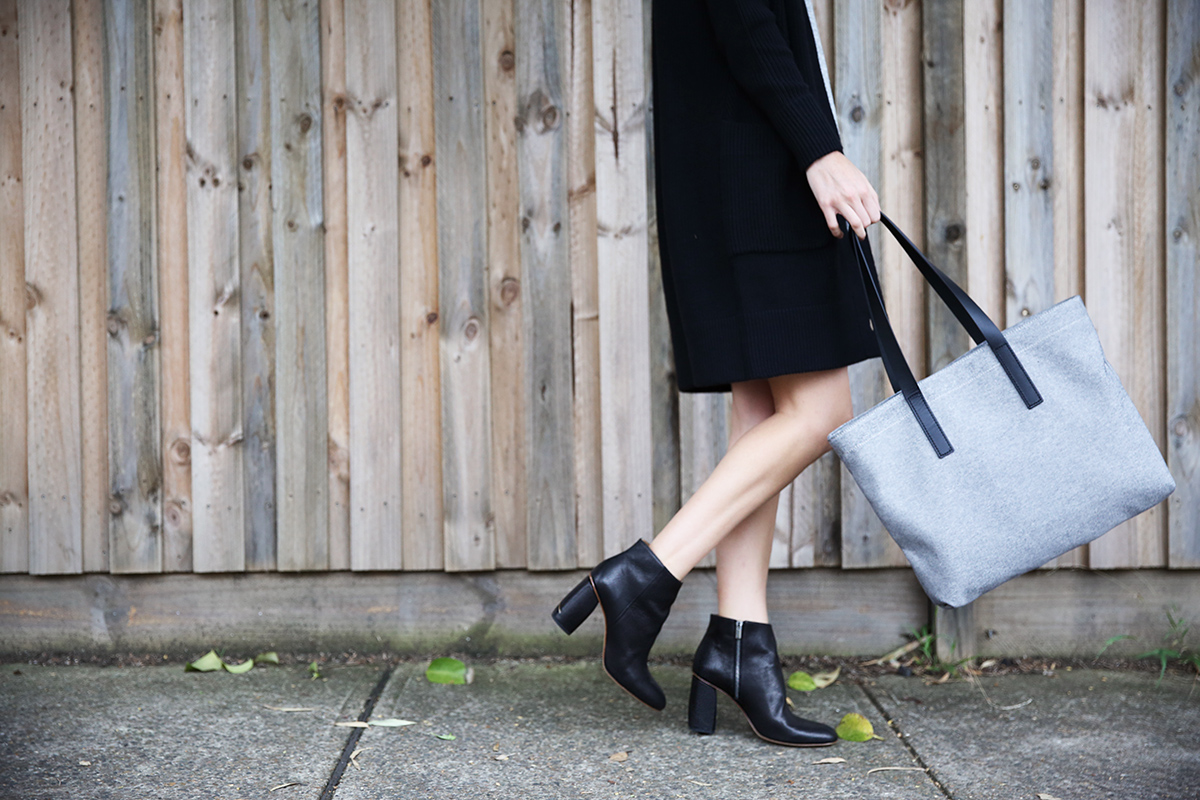 Everlane linen t-shirt dress*, Everlane wool coatigan*, Everlane E1 ankle boots*, Everlane twill zipper tote*
While the title definitely gives it away, I'm really excited to be sharing that Everlane is offering international shipping again, given the trouble I will typically go to just to get my hands on one of their silk tanks and incredibly soft cashmere jumpers.
For the next two weeks, they'll be shipping to more than 50 countries (you can find out more via Everlane's website), which means that it's your golden opportunity to pick up those pieces you've had your eye on.
The team at Everlane kindly let me pick out a few pieces ahead of launch, and I went for the easy, breezy basics. The semi-sheer linen t-shirt dress (perfect as a throw on for days at the beach), their long knitted coatigan which makes me feel as snug as a bug, staple black leather boots from their E1 Capsule range which are as slick as I'd imagined, and their classic keep-all; the twill zipper tote in the reverse denim and black leather combo.
The twill zipper tote has fast become an everyday staple for me (it fits a tonne and it looks nice worn with neutrals, and the E1 black leather boots are stashed under my desk at as they make a great everyday boot.
While I've certainly had my fill of Everlane these past few years, I'm planning on making a cheeky wee order ahead of our trip. I'll be picking up a backpack for Luke – he's decided to go for the Modern Snap – which will be perfect for hiking along the trails of Cinque Terre – and I'm going to grab another linen tank (they really are that good), in heather grey.
If you're thinking about making an order, I'd love to know what you're planning to pick up in the comments below, and if you're still hemming and hawing over the sizing, I'd recommend taking a quick peek at the last couple of reviews I've shared (here and here). Happy shopping! x