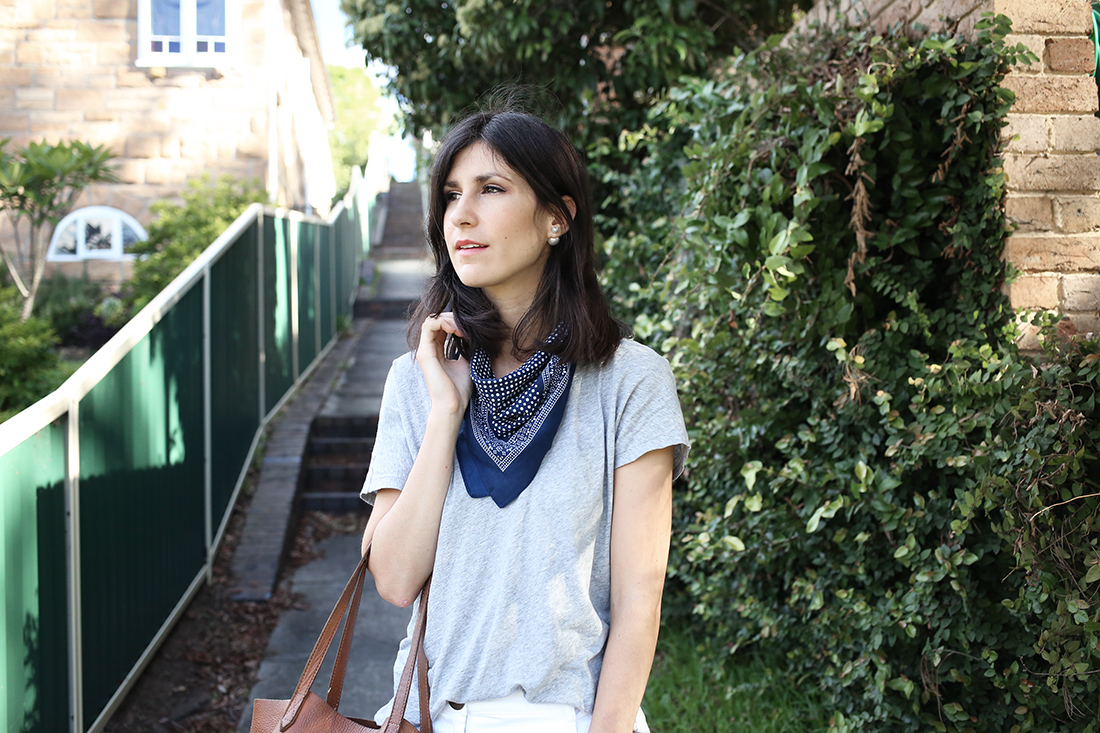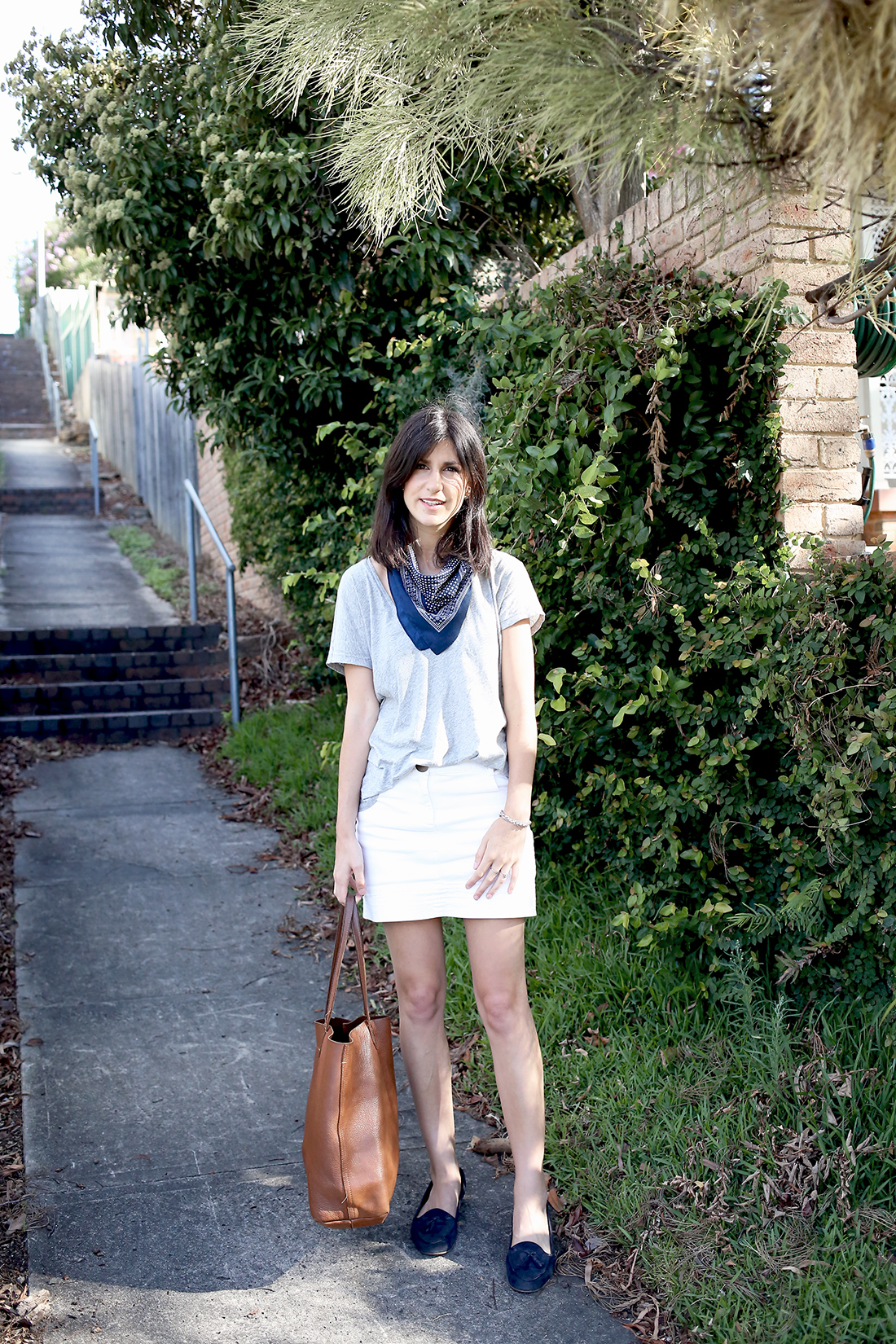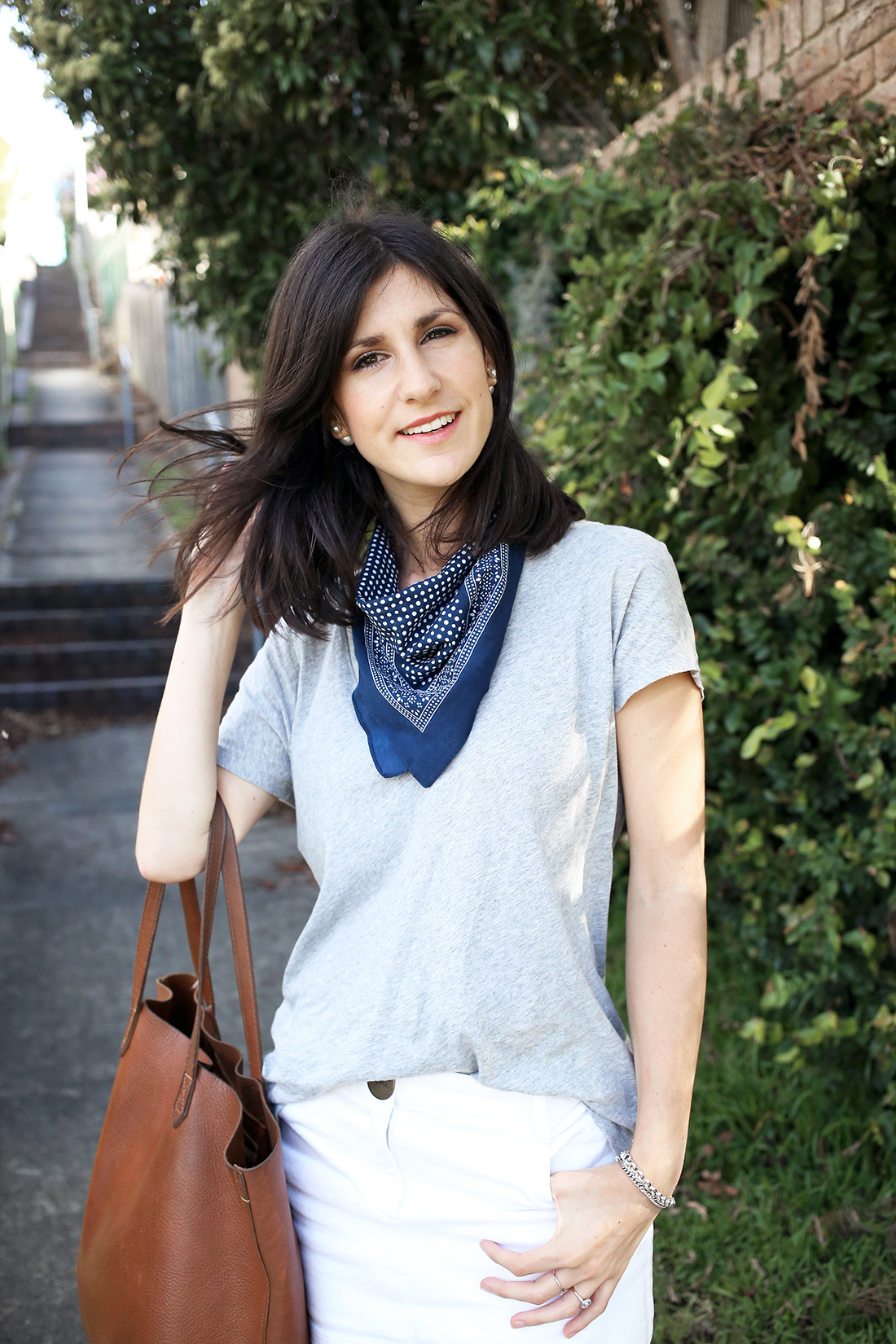 Everlane u-neck t-shirt, Lover white denim skirt (similar), ASOS bandana, Cuyana tote bag (also love this Madewell one), KW x Pointer suede loafers (similar)
This is one for the weekend (or a casual Friday in the office, if you can get away with it, like me).My new favourite accessory to wear with anything that is just slightly too low cut for me is a bandana, tied loosely around the neck. I picked mine up from ASOS, although have a bunch of mum's vintage silk scarves tucked away in my drawer, which I'll be pulling up this winter to jazz up a few of my more minimally styled outfits.
My weekend has been pretty quiet so far; a quick (and fruitful) trip to the Sydney Flower Markets at the crack of dawn on Saturday, the usual 4km run with Nigel (any longer and he'll throw himself on the ground in protest!), and a little bit of lazing out in the sunshine. Can Sunday just go on forever please?