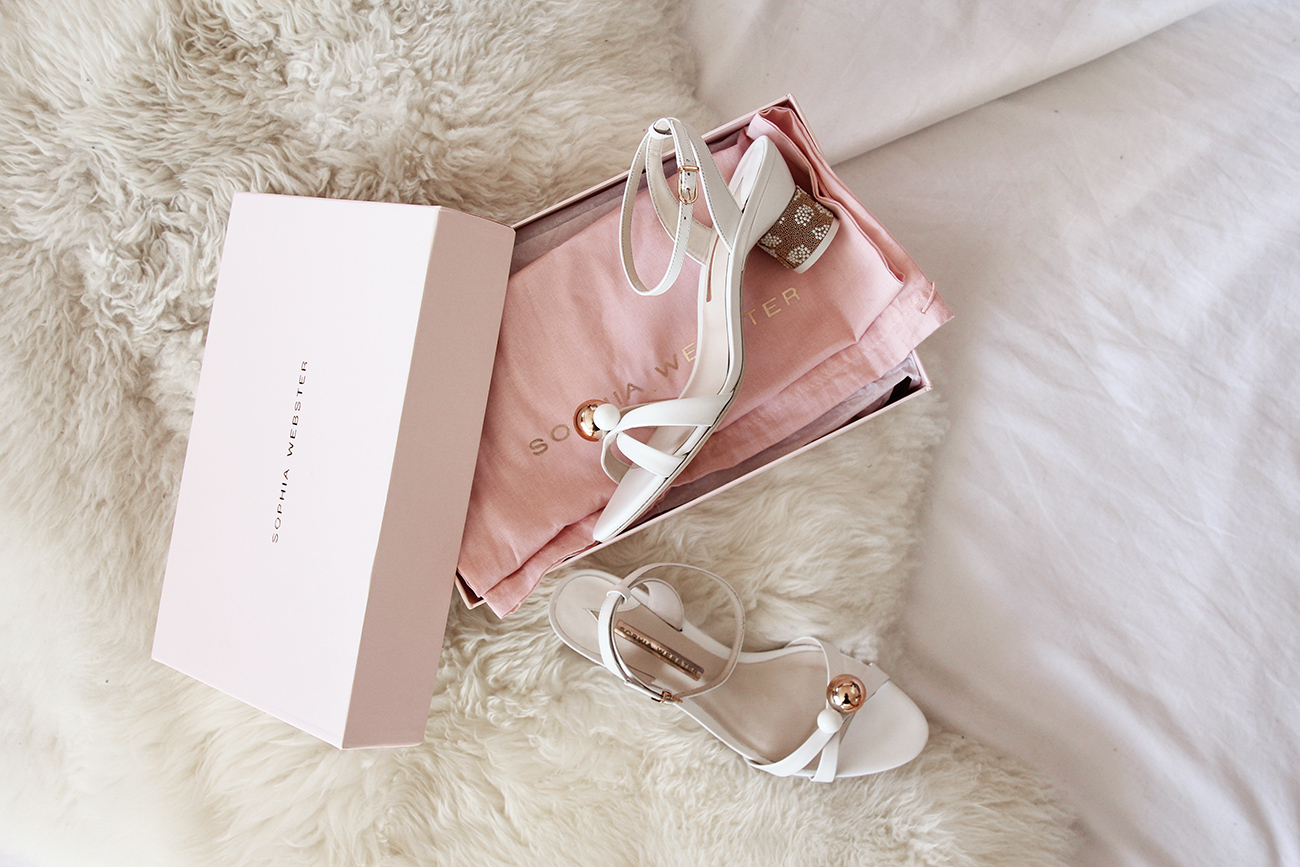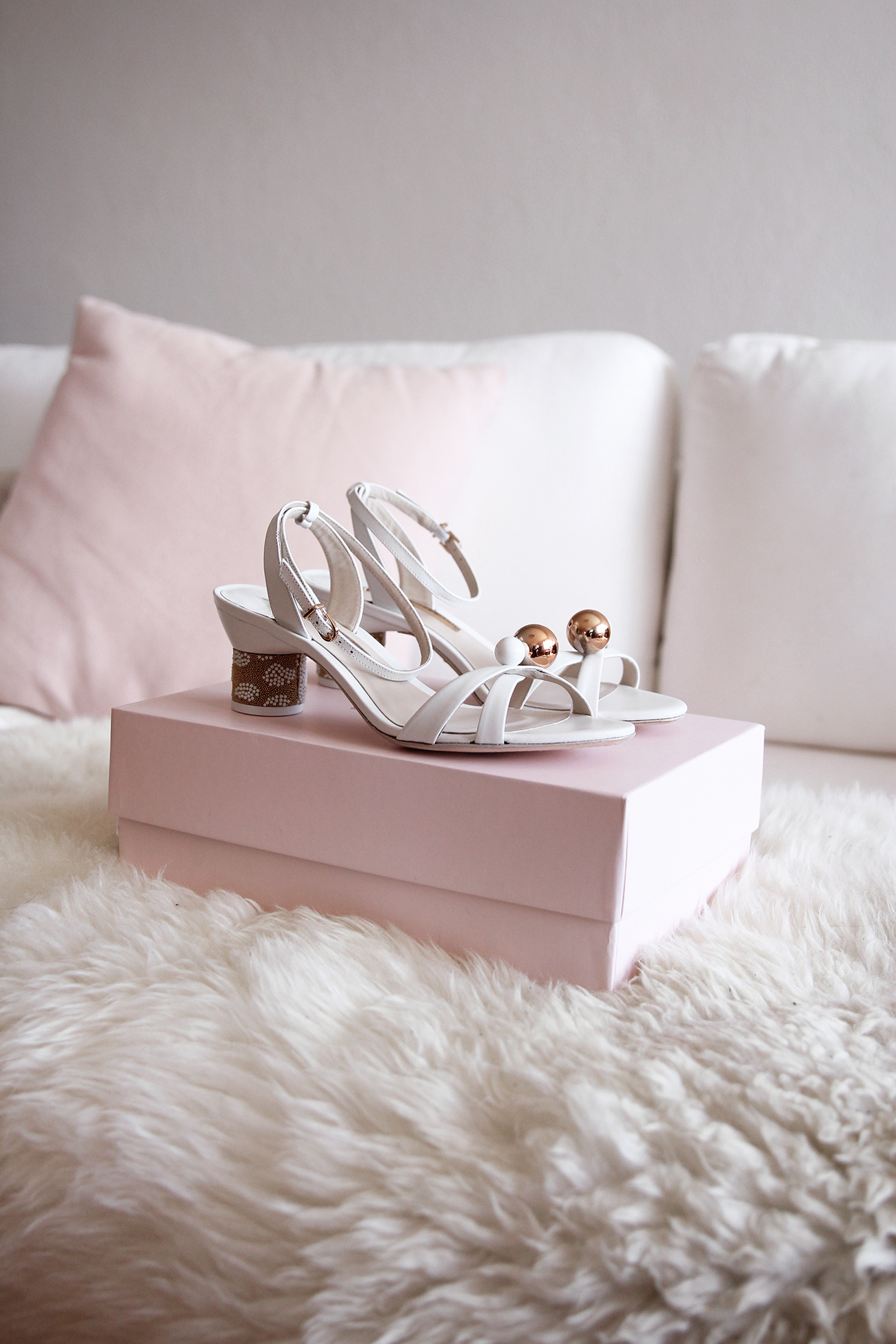 Sophia Webster loren sandals (I love the ballet flats version and I'm also completely smitten with this style!)
It's little secret that I have a soft spot for shoes. When it comes to any kind go embellishment, I'm basically sold, and these beaded beauties from Sophia Webster were no exception. These are a far cry from the A.T.P Atelier heeled sandals I'd had my eye on, but they struck me as such a special shoe and when I cast my eyes on them, I just couldn't say no.
I've got a little over a month left on my 5PFW Challenge and this marks my fourth key wardrobe addition since February. There's one more purchase that I've been planning – the Louis Vuitton's 'twice' bag – but as I'll be spending most of July travelling, I think it's one of those things that will have to wait.
I will admit, I'm looking forward to the freedom of having less structure around my purchases for the season; as a girl who does love to indulge in the odd spot of shopping every now and then, this is still every much as bit of a challenge as it was when I first put myself to the shopping test – French style – last year. And I know exactly where I'm likely to start as soon as freedom sets in, because it's all about that fancy footwork…