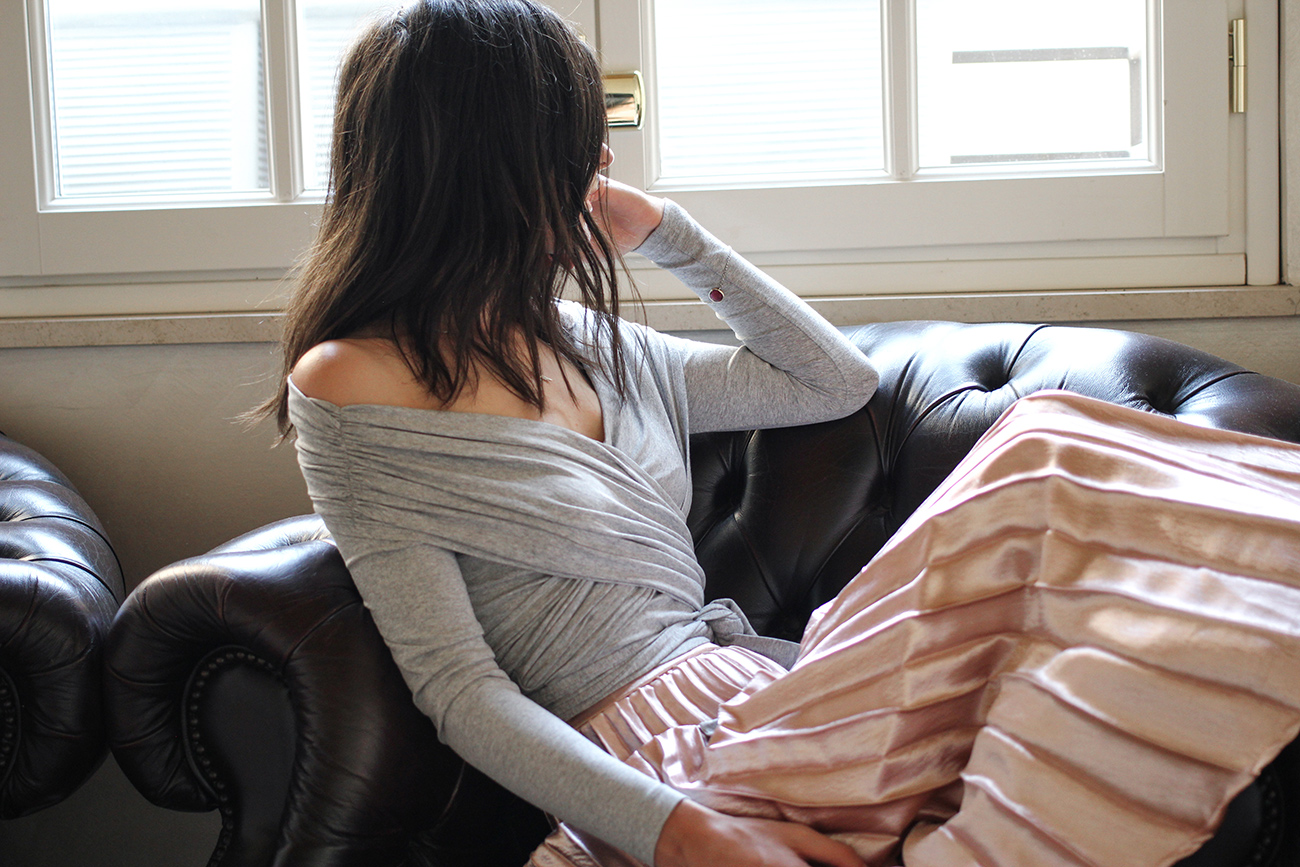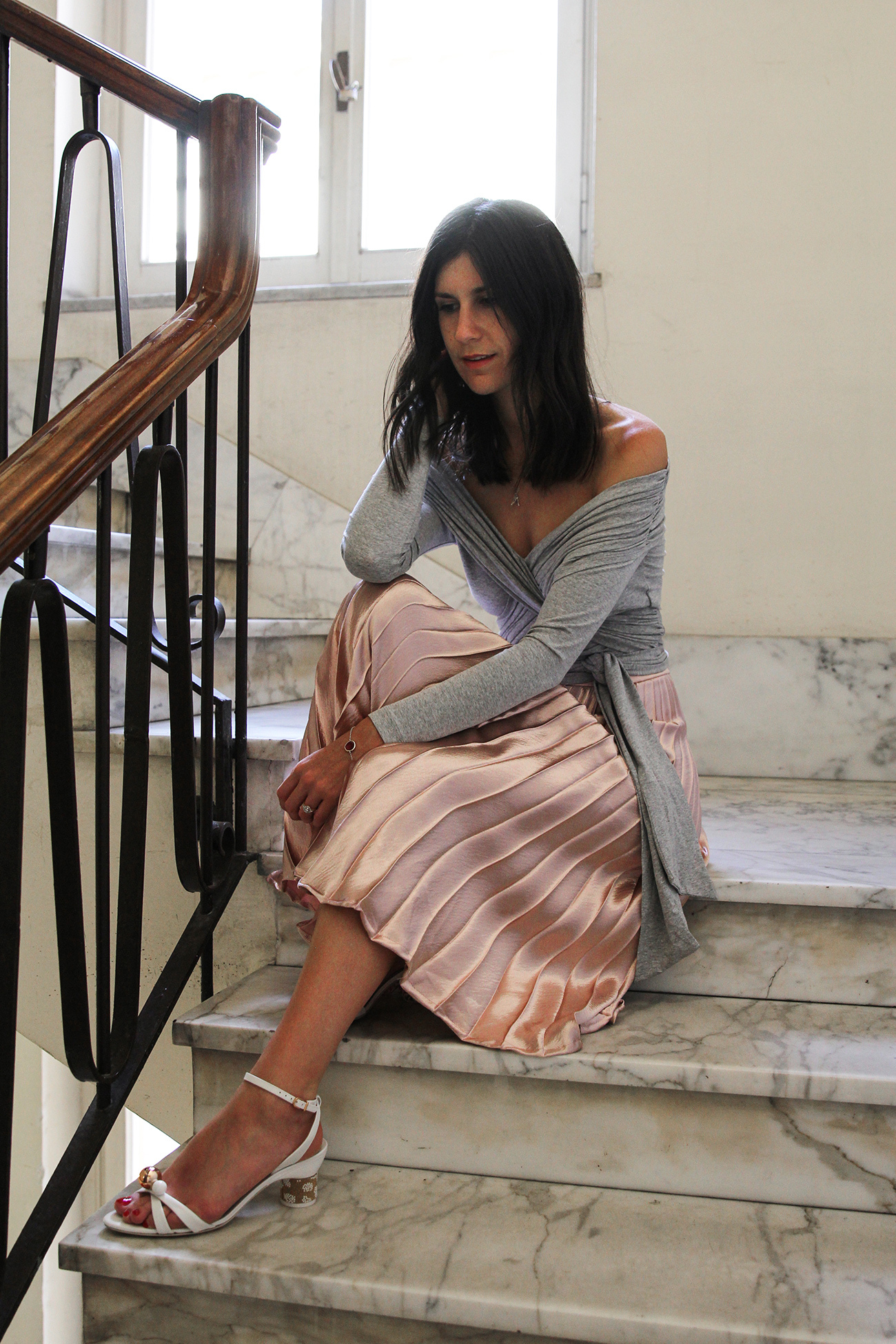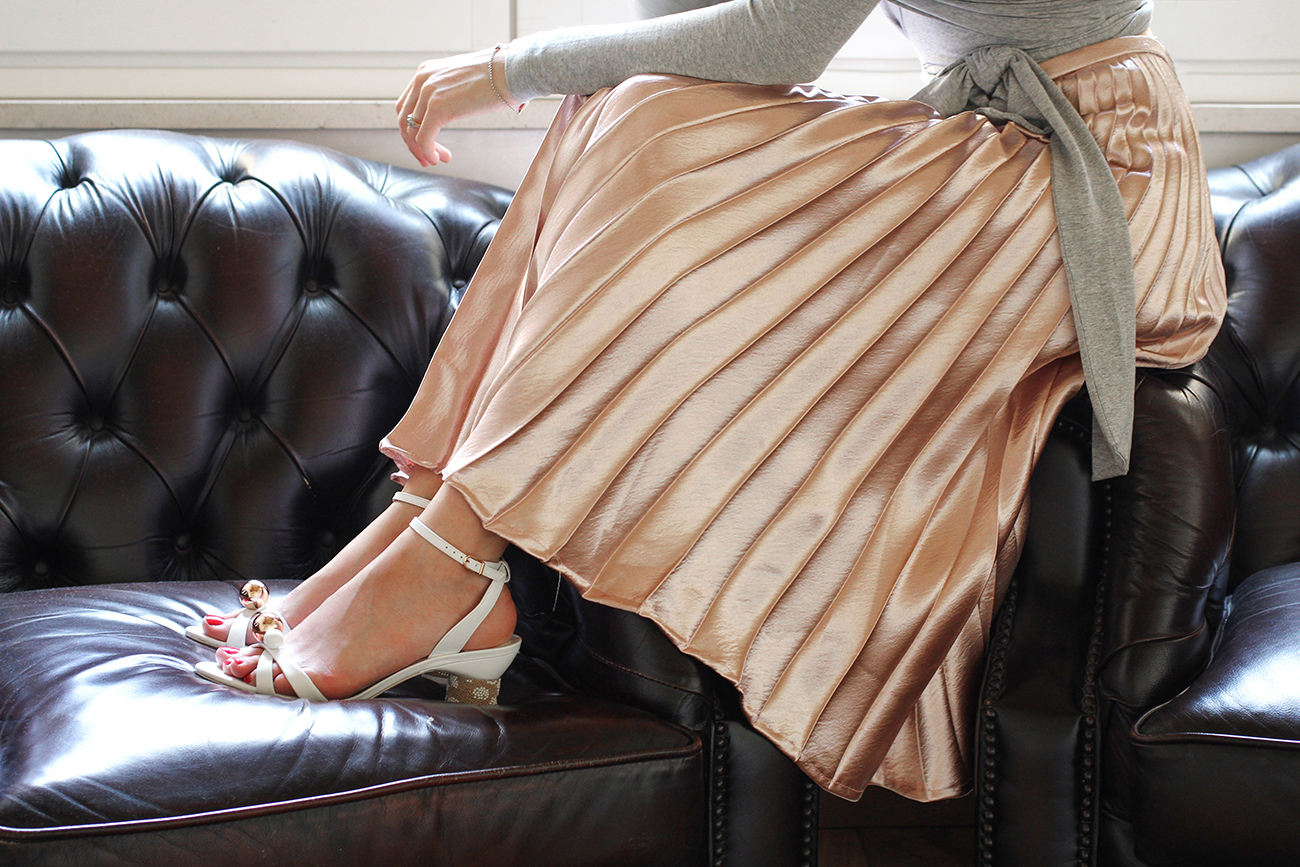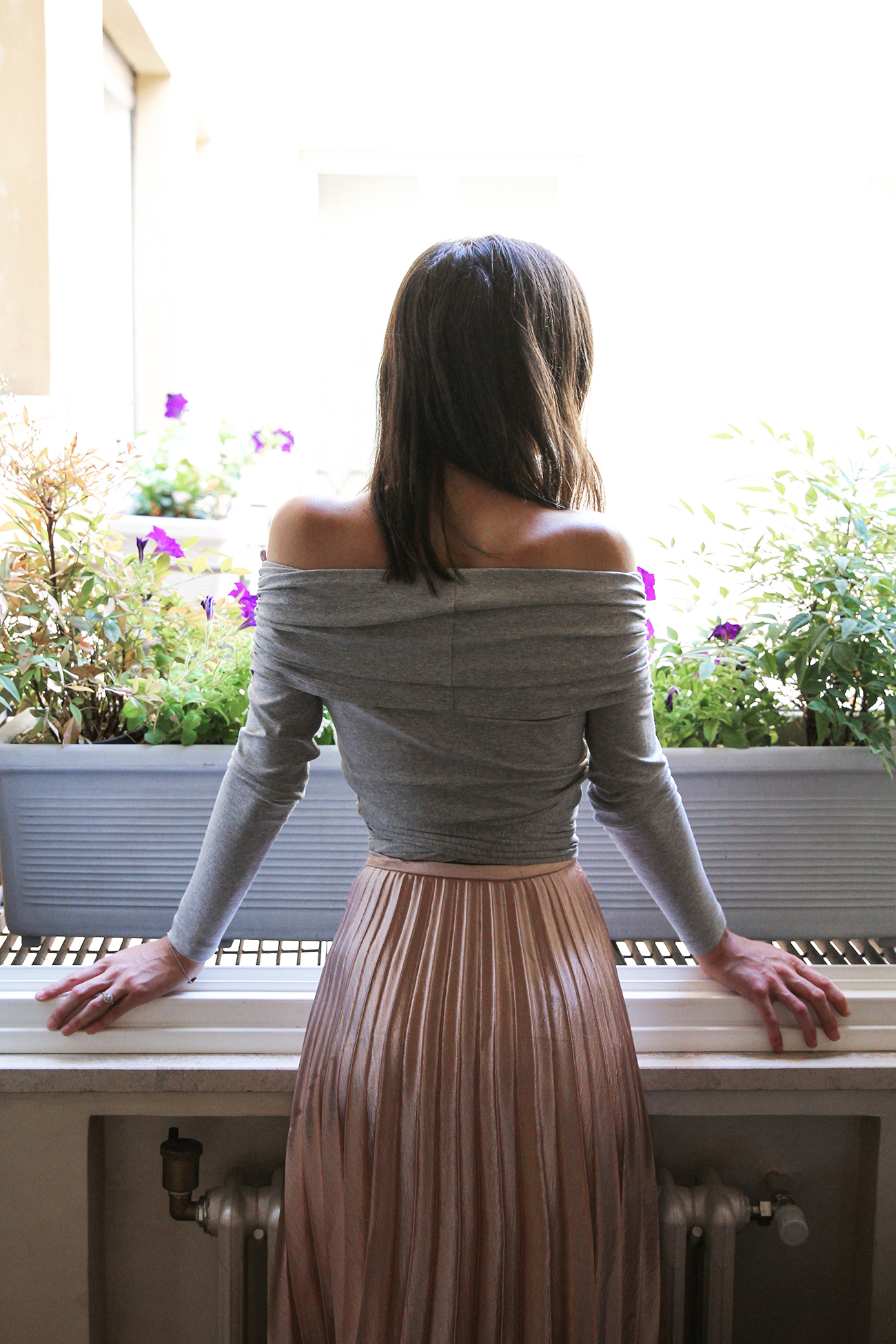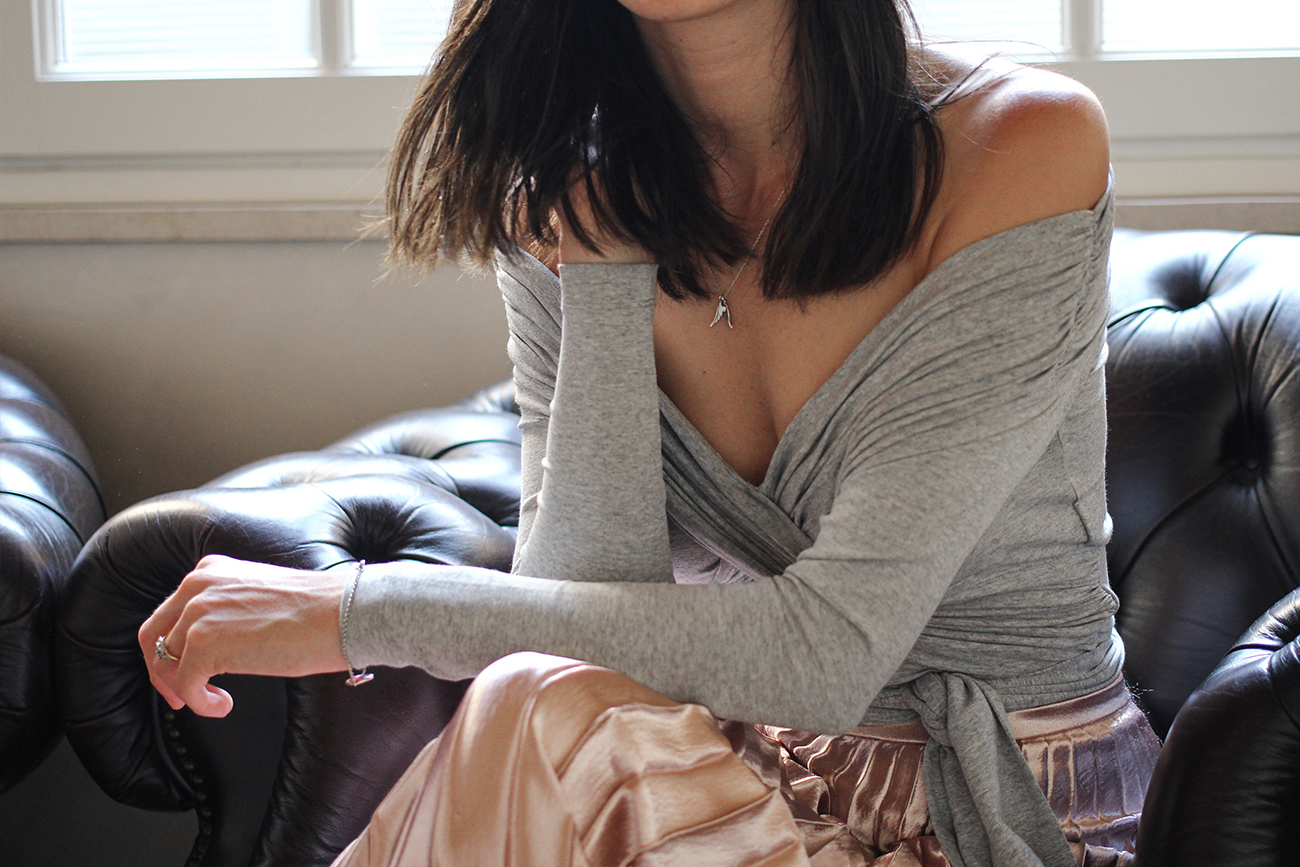 RUBY sonnet wrap top, RUBY cecelia pleated skirt in black (the blush version launches in October '16), Sophia Webster loren sandals
One of my ongoing resolutions for the past four or five years has been to shake up my wardrobe a little, and I'm predicting somewhat of a seismic shift come Spring time; with a new season comes change, or so they say.
I figure the best way to get the ball rolling is with small changes, and if there's one thing I can't seem to get enough of in my wardrobe, it's the pleated skirt. This metallic beauty from RUBY has definitely upped the ante; it's just enough out of my comfort zone to feel different while complementing what I wear on the daily. It makes the wardrobe classic anything but basic, and definitely one of the 'new' essentials that I think you need in your closet.
Paired with an off the shoulder wrap top – which are so ubiquitous at the moment that they've basically become a wardrobe necessity – it's a little more ballet beautiful than the simple (read: rolled out of bed and threw on a plain sweater) nonchalence I typically go for, but it's the kind of romantic pairing which has me feeling excited about experimenting with my wardrobe again.
Even though I'm basically still on lockdown until the wedding (which is frighteningly only two and a half months away…), I'm looking forward to branching out and really, truly exploring the boundaries of my personal style.
* The cecelia pleat skirt in blush will be launching this October, so keep your eyes peeled on the RUBY new arrivals section if you're keen to get your hands on one of these beauties alternatively you can pick it up now in black which is equally stunning!