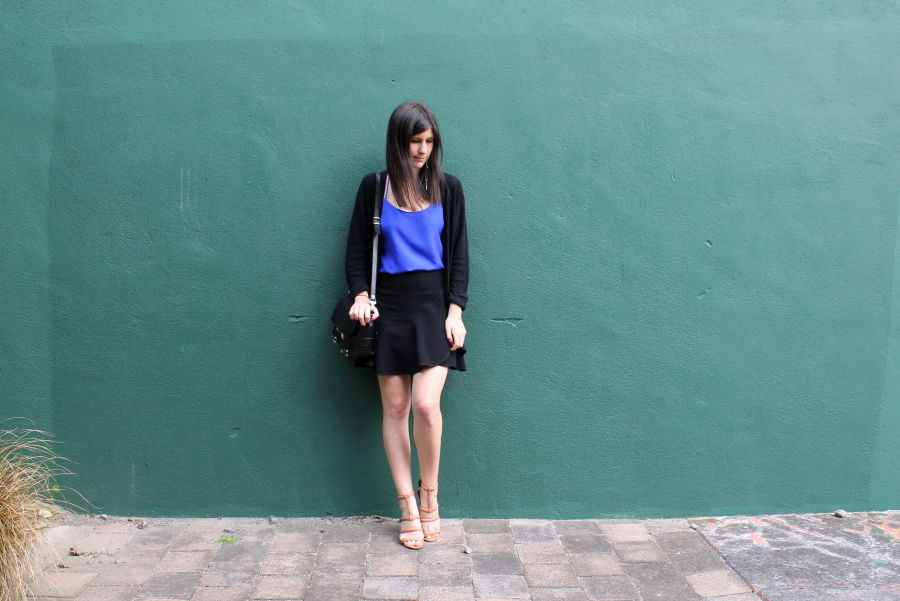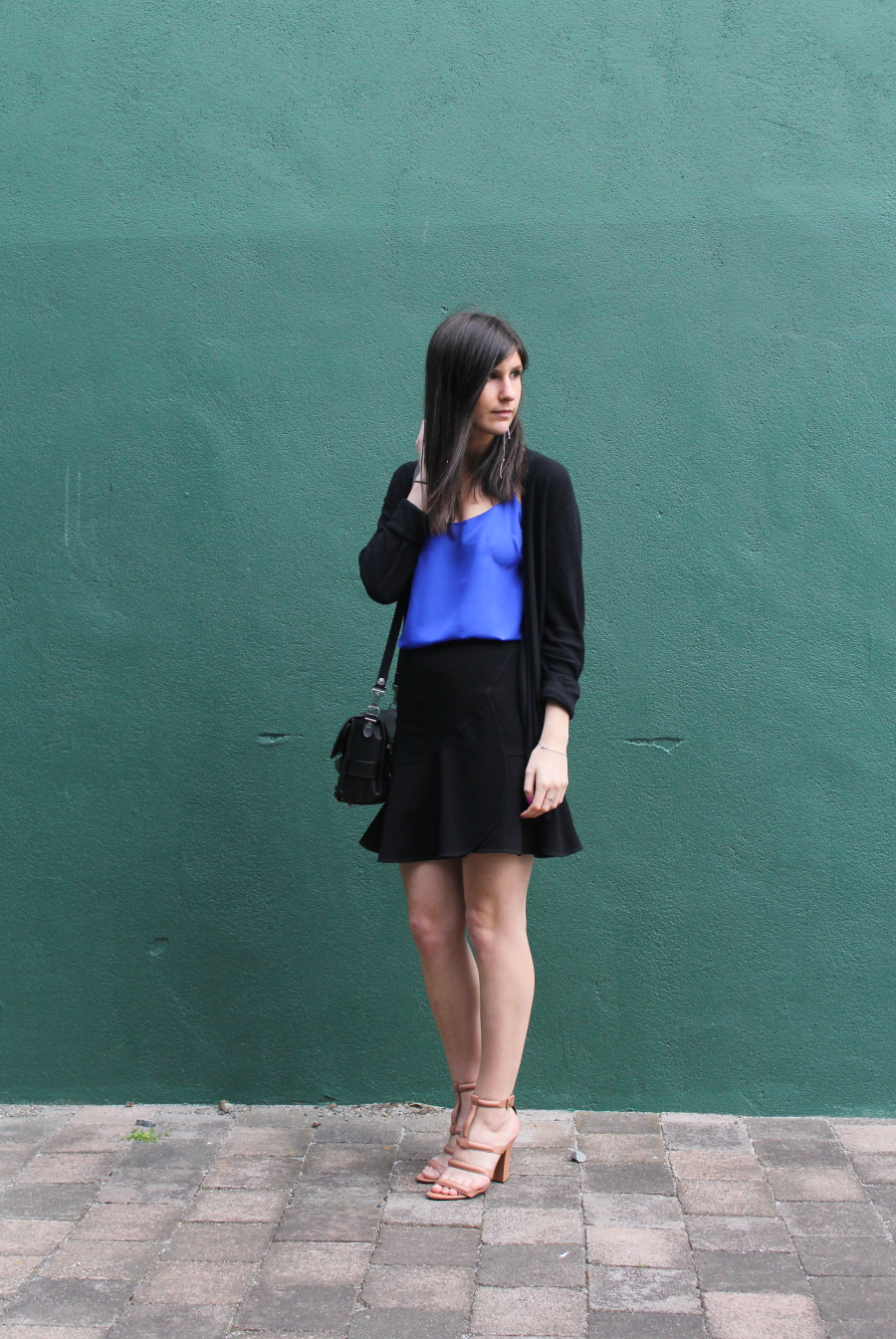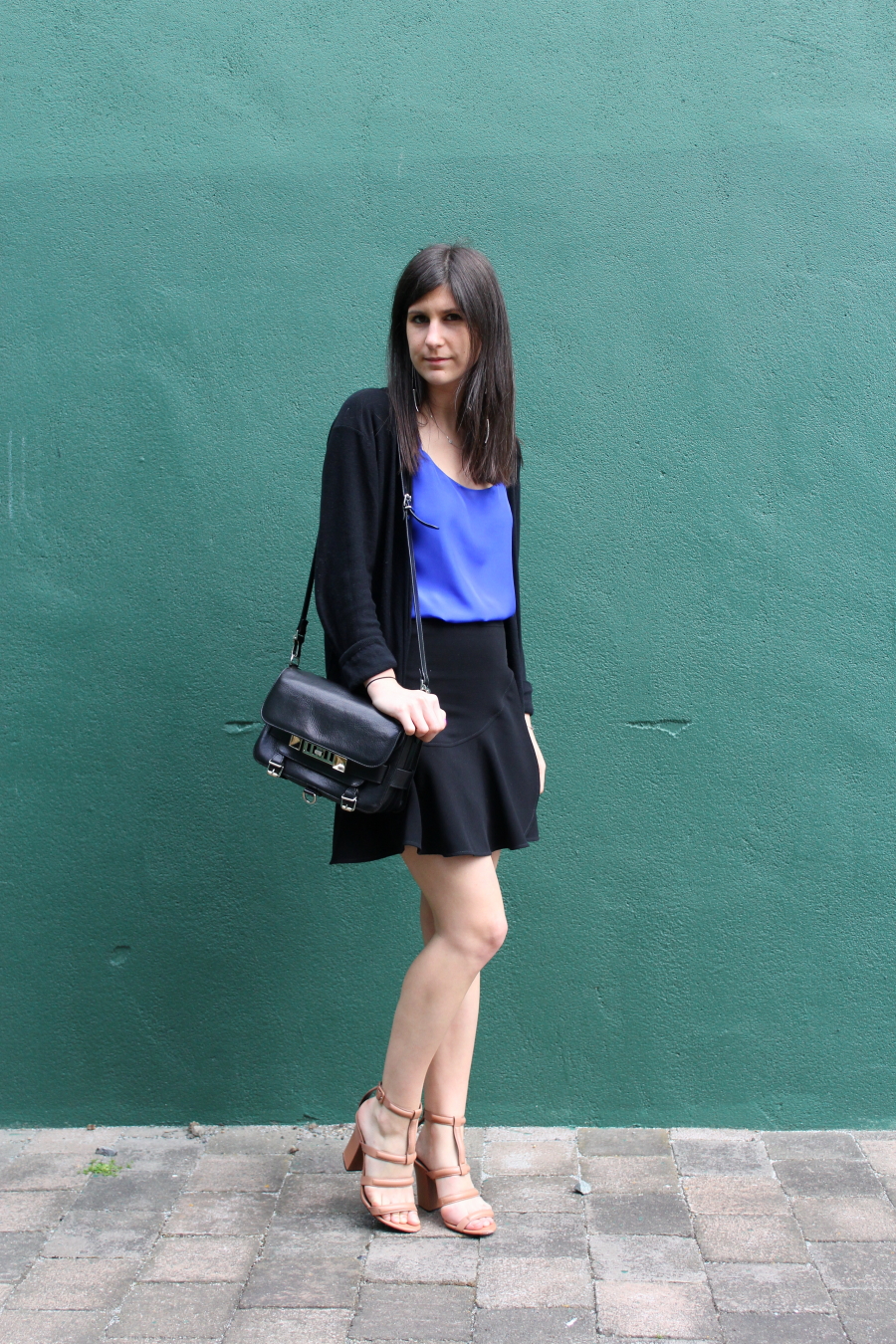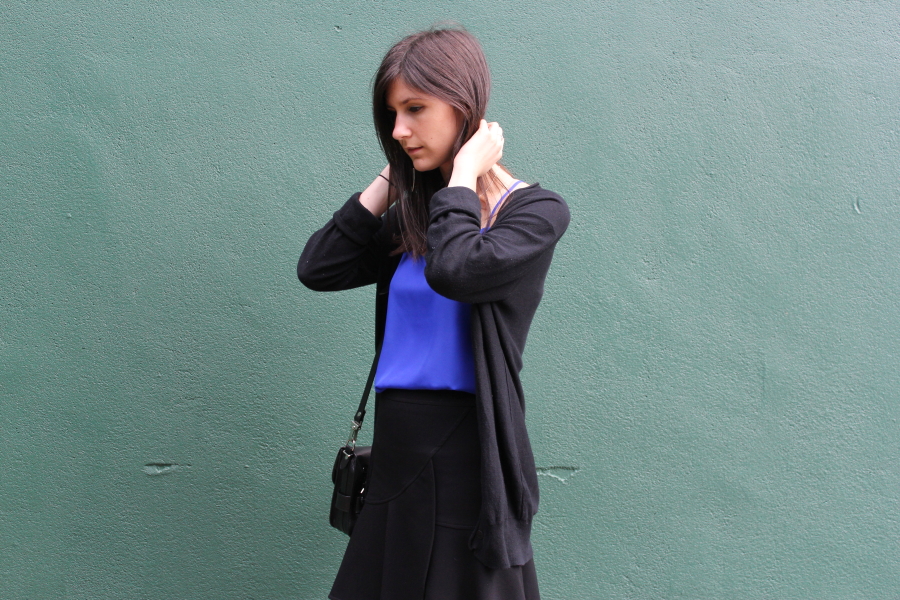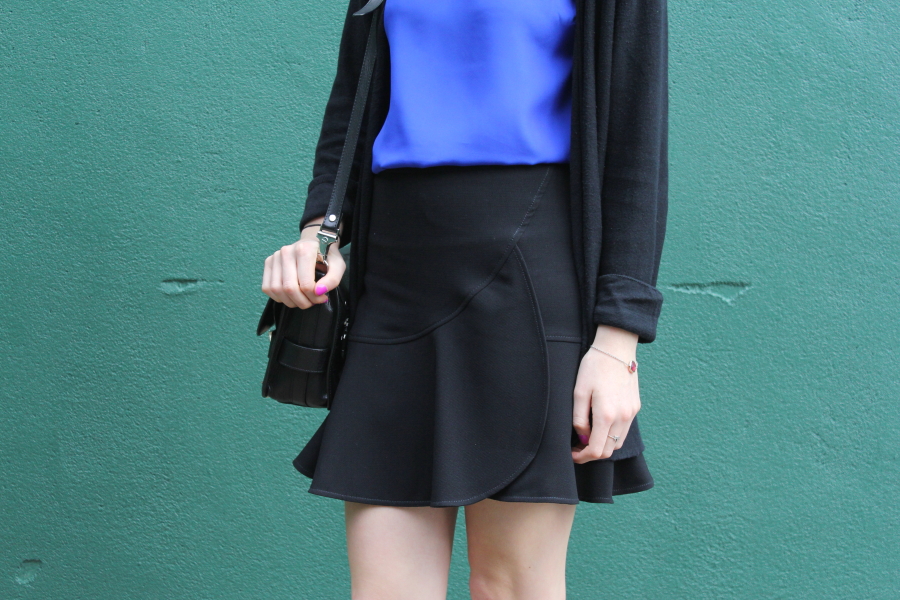 J Crew sapphire tank, Country Road fluted skirt (similar), T by Alexander Wang cardigan, Alexander Wang heels, Karen Walker necklace and ring, Proenza Schouler PS11 bag
An unexpected pop of colour is just what my wardrobe has been calling for, and this vibrant cobalt blue cami seemed the best way to ease my way into it. My ongoing quest to streamline my wardrobe, while mostly successful and brimming with classic pieces, has left me feeling deflated as I dress each morning. My first attempt to reinvigorate a somewhat stale collection of muted and neutral tones already has me itching to add more, as the weather reluctantly begins to heat up.
We're only on day three of the 30×30 challenge, and I'm already beginning to question the inclusion/exclusion of a number of pieces. It seems I judged the weather just a little too quickly, so the next four weeks will be interesting, to say the least.
Get the look: