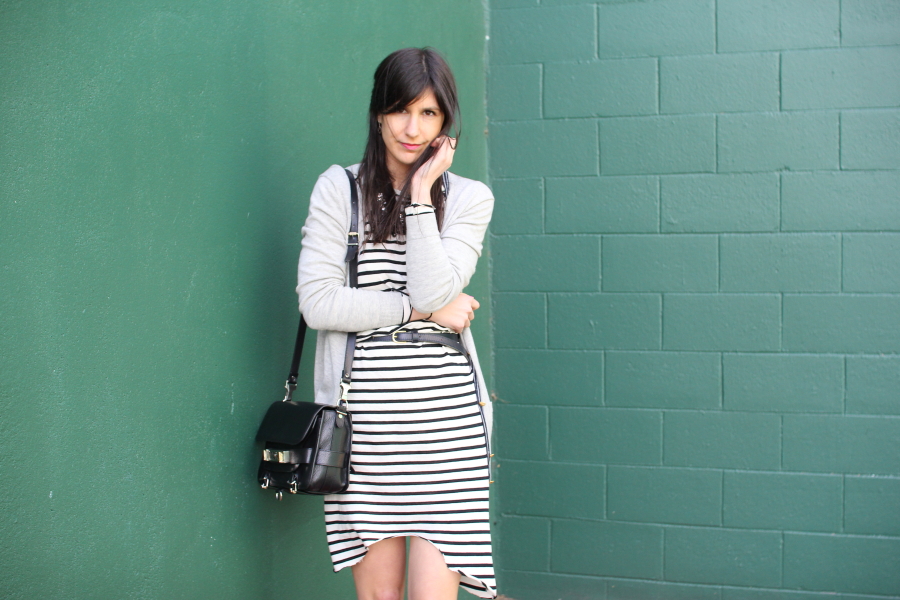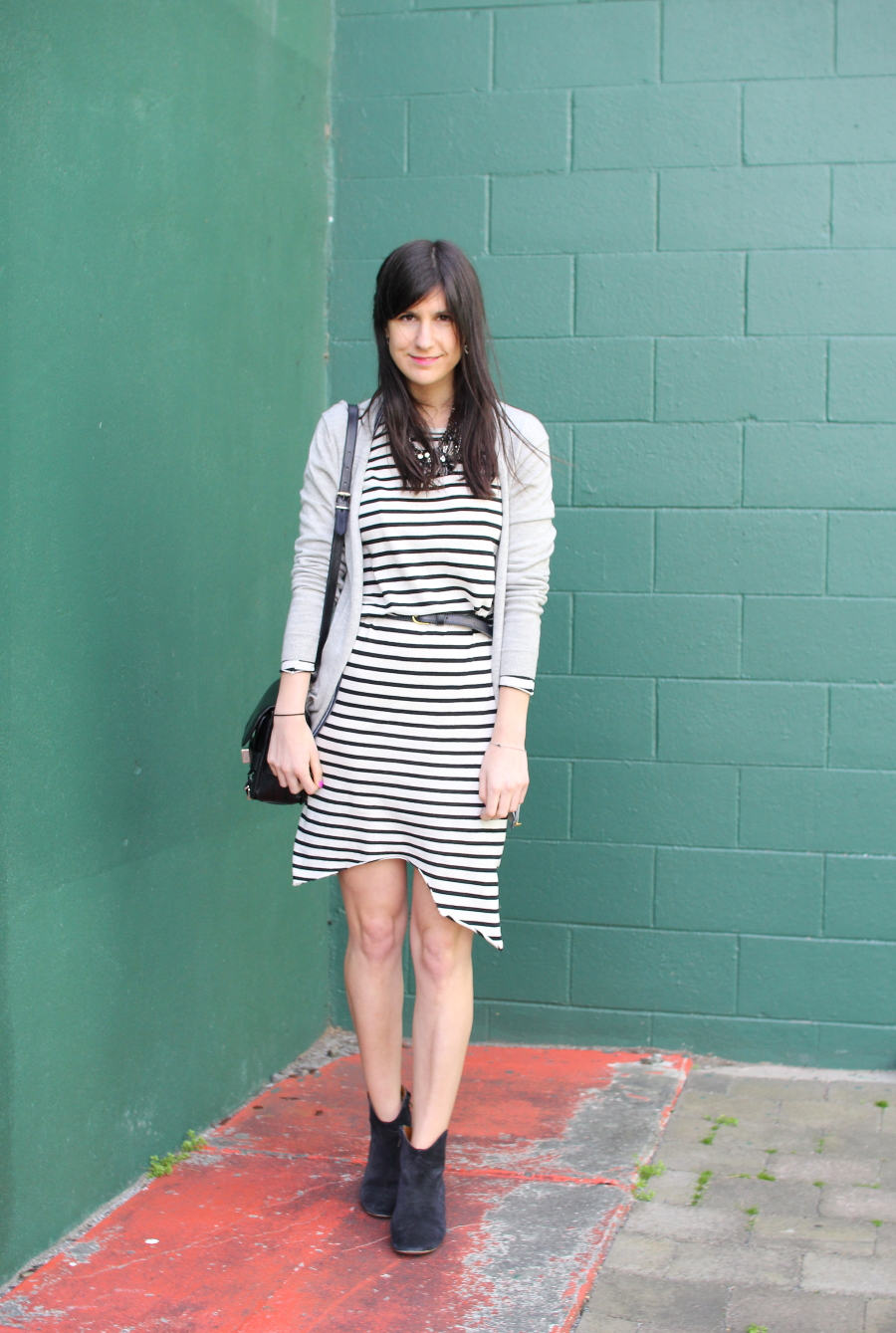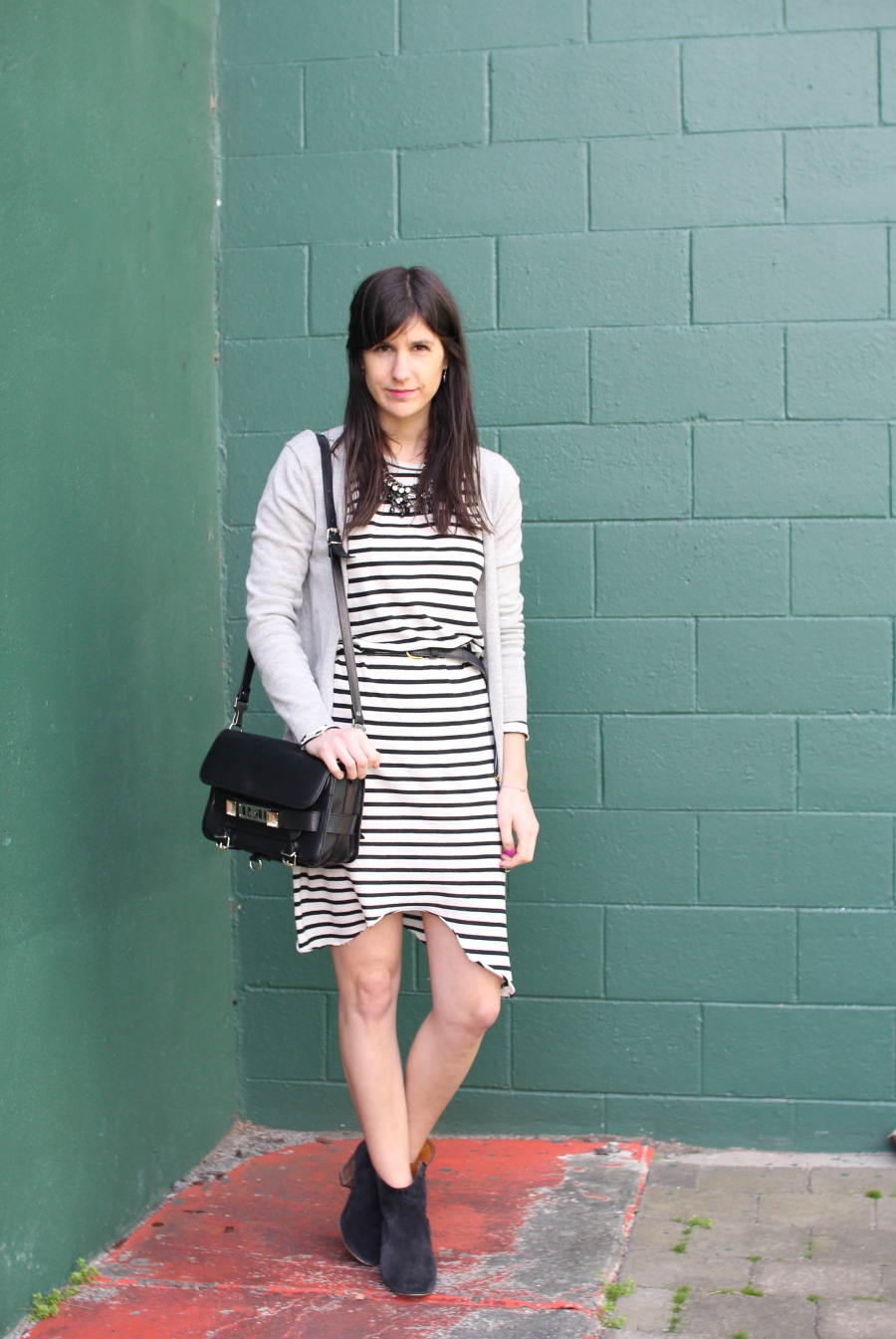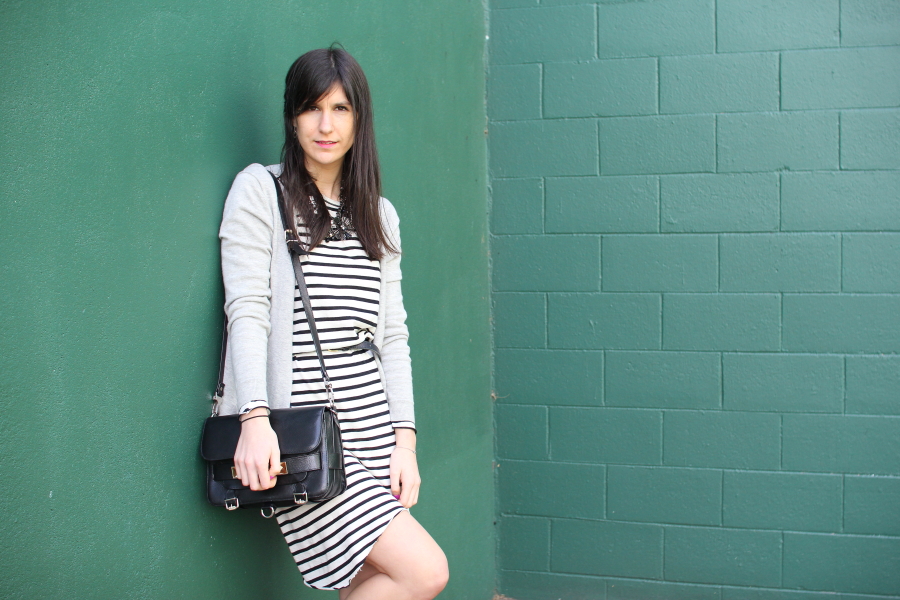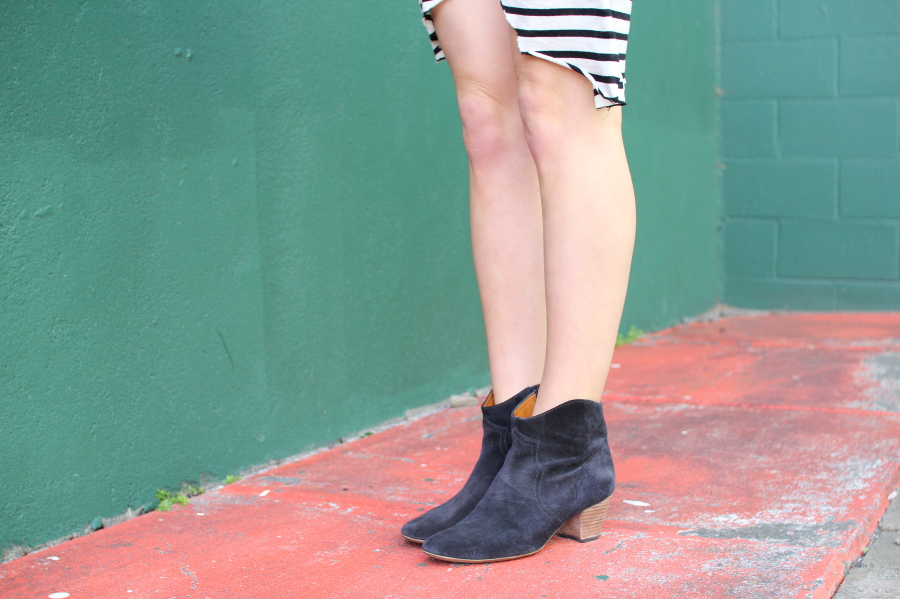 Bassike stripe dress (similar), Karen Walker cardigan (similar), Karen Walker belt (similar), Isabel Marant dicker boots, Proenza Schouler PS11 satchel

Have you ever stumbled across something that you inadvertently misplaced? Well, I have. A pair of shoes here, a cardigan there; when it's out of sight, it's out of mind. Or something that you forgot you owned. Last week I seem to have two such revelations, the discovery of a pair of Mulberry sneakers I had so proudly purchased many months beforehand, and cleverly stored underneath a chair, and the reclamation of this Karen Walker cashmere, that's barely seen any wear this year.
I always thought that 'forgetting' about the contents of your wardrobe was closely tied to a closet bulging at the seams, overfilled with pretty silks and well-cut blazers, yet this is so far removed from what I am presented with every morning. But, there's nothing quite like rediscovering an old favourite, and with just shy of two months left in 2013 (can you believe how fast it's gone?!), I'll be making up for lost time.
Get the look: