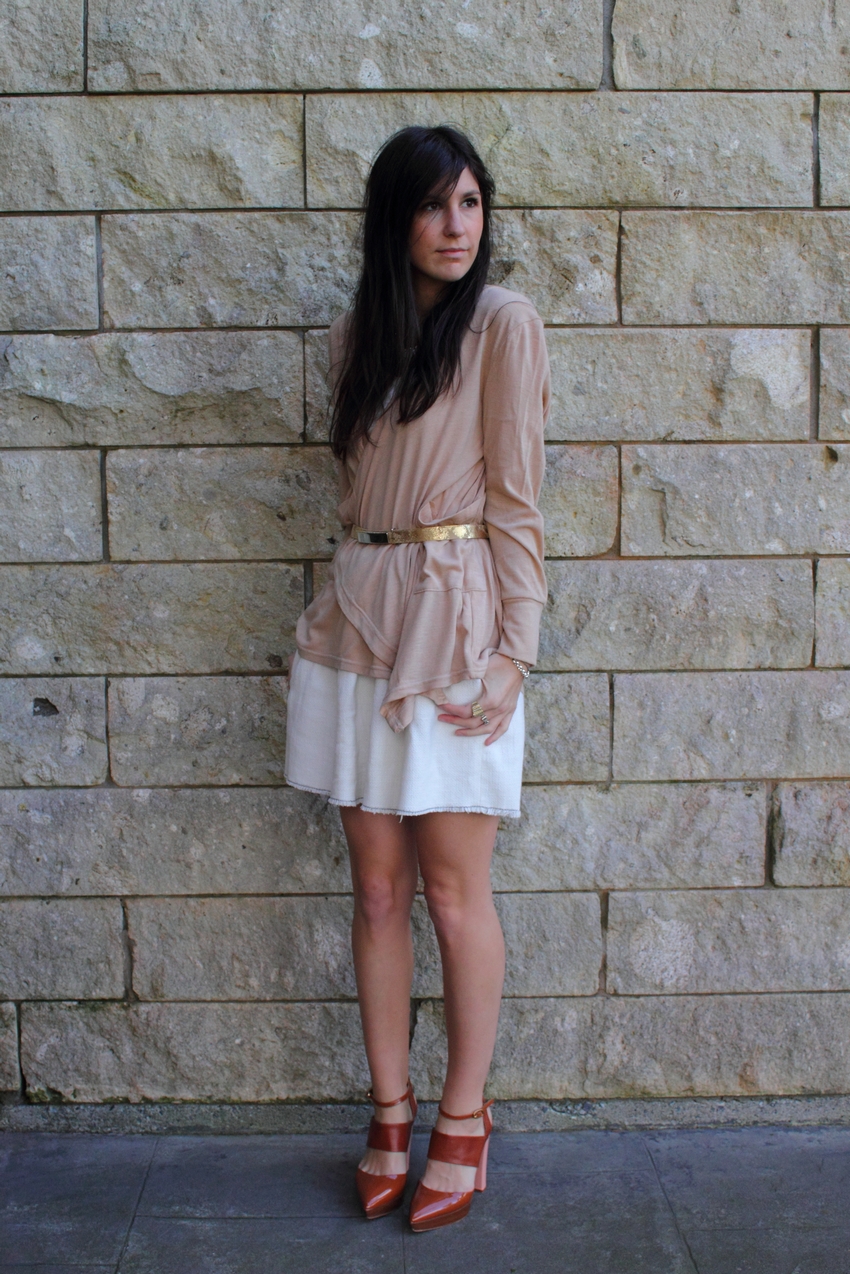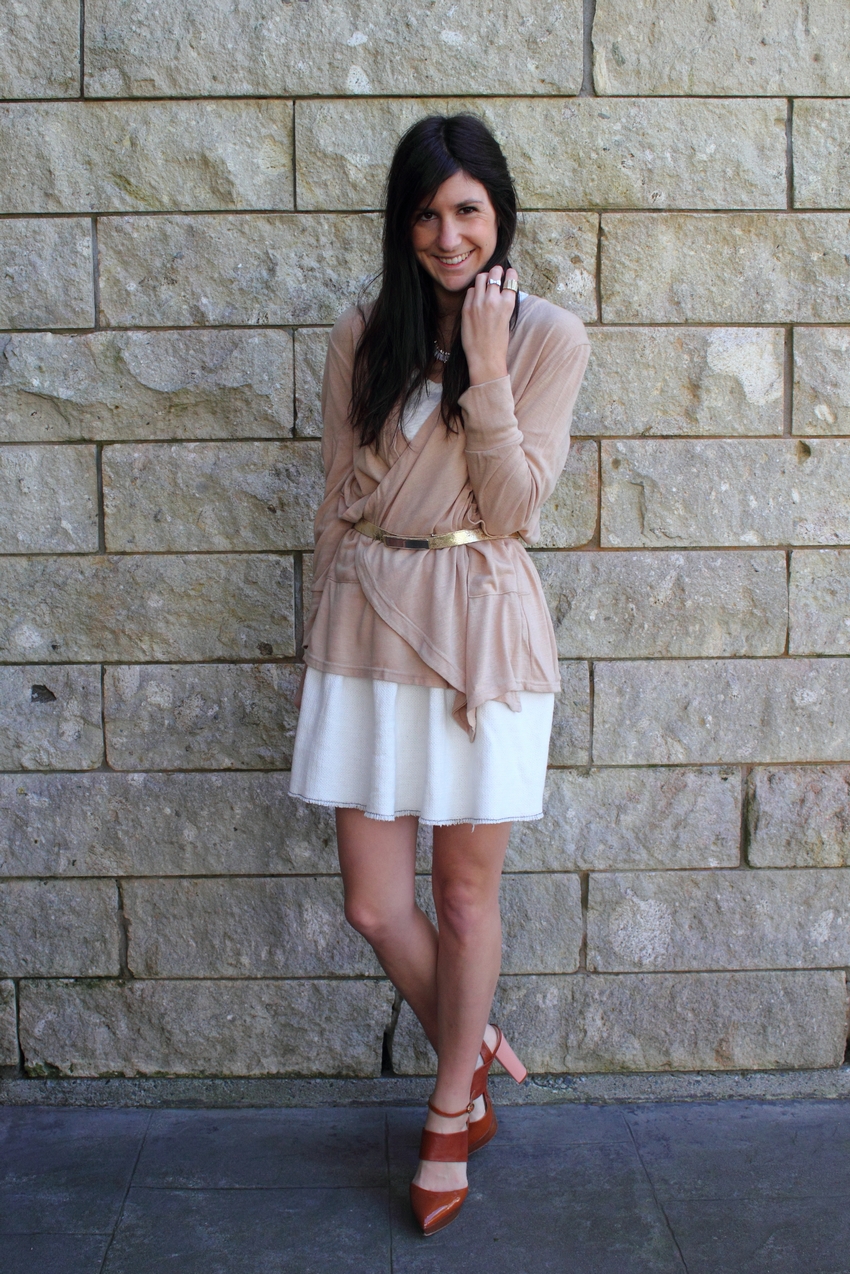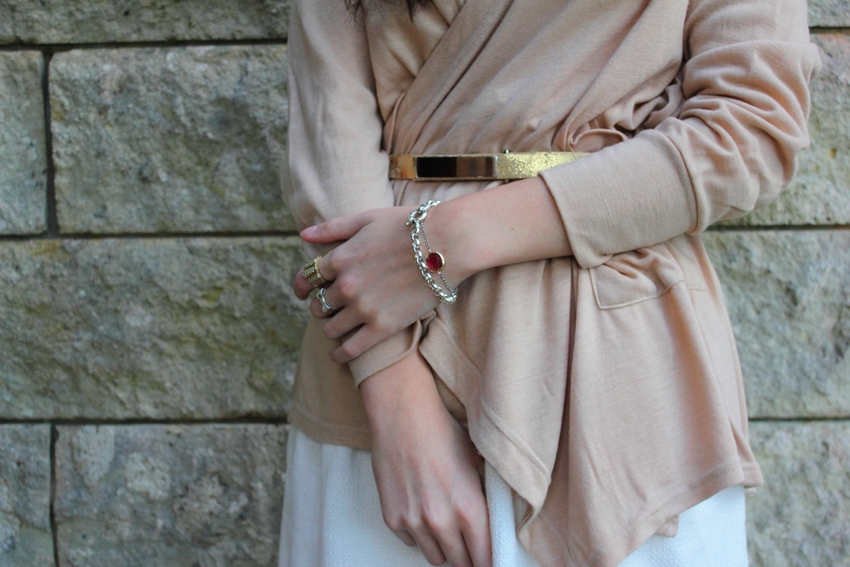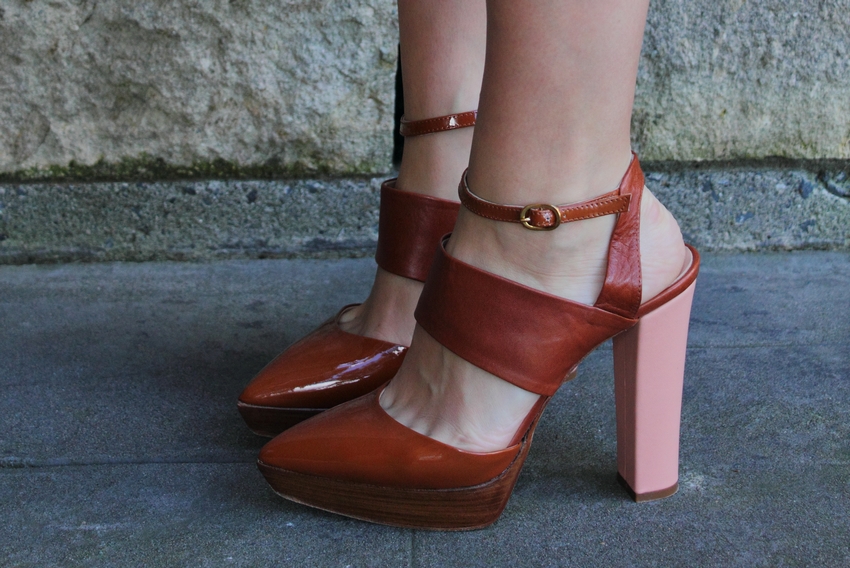 Carnet de Style beige draped cardigan c/o, Rag & Bone singlet, girl. by Band of Outsiders skirt (similar), Karen Walker 'Mimus' heels, Mardle belt, SGC bow ring
Just another one of those outfits that managed to slip through the cracks for the past month or so. No way would I dare going outside wearing such a light cardigan now, although bare legs are still manageable just, which I've been making up for lately with a weighty knit jumper. Equally slipping through the cracks are some of the things that make up this outfit, like that dreamy cracked gold leather belt I picked up from Mardle, and those almost too ridiculously high Karen Walker 'Mimus' heels.
I've had one of those lazy Sunday's I often hope to have – a nice lie in followed by watching my favourite TV series & playing video games, catching up on blogs, a relaxed approach to vacuuming and cooking plenty of wholesome vegan eats. I've been playing around with desserts a bit each weekend as it's a lot more difficult to just pick something up, and I think I'm finally getting the hang of it. Practice makes perfect of course!