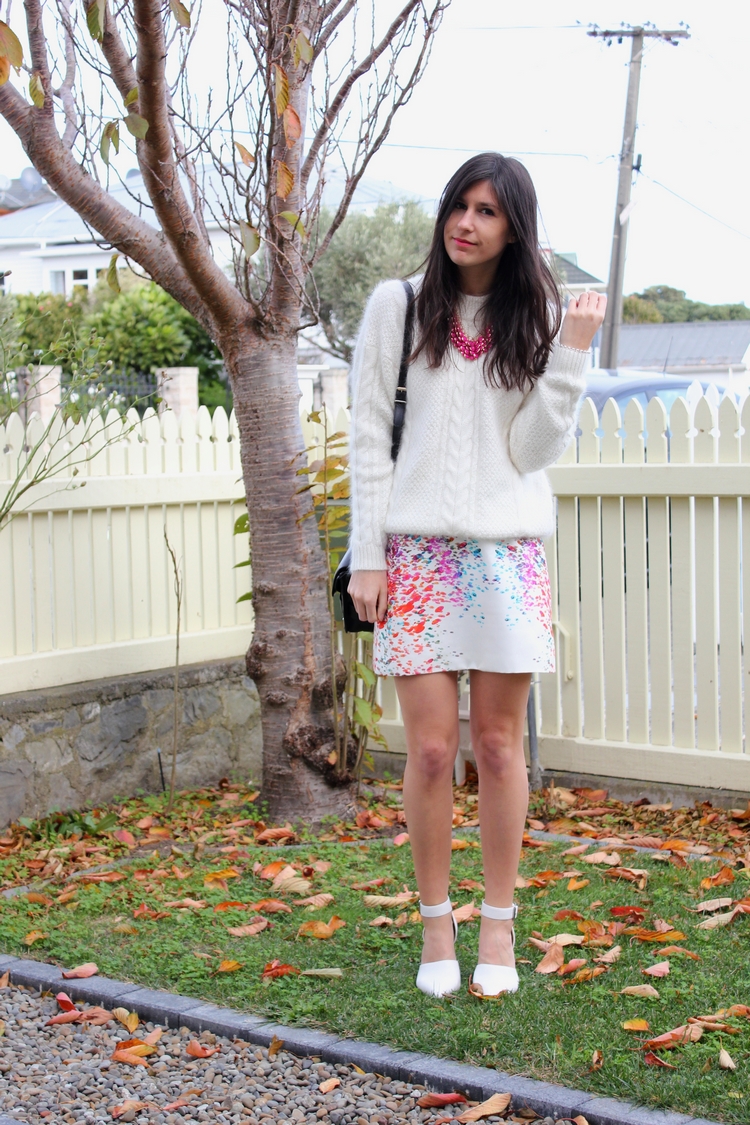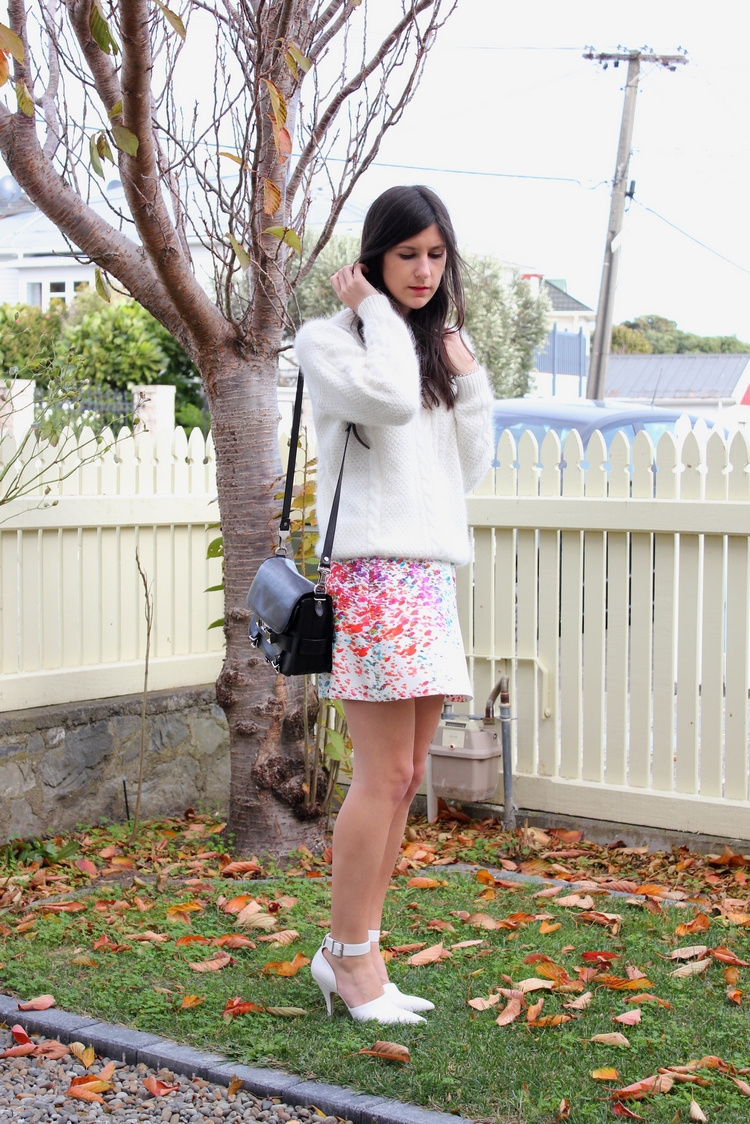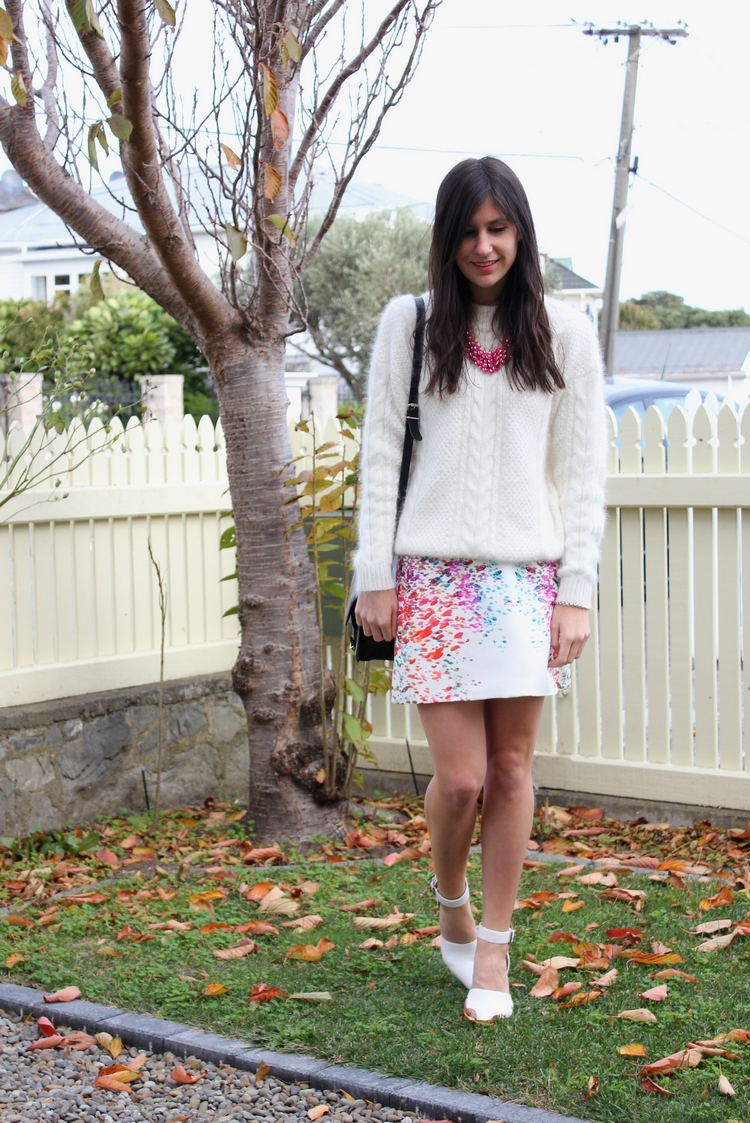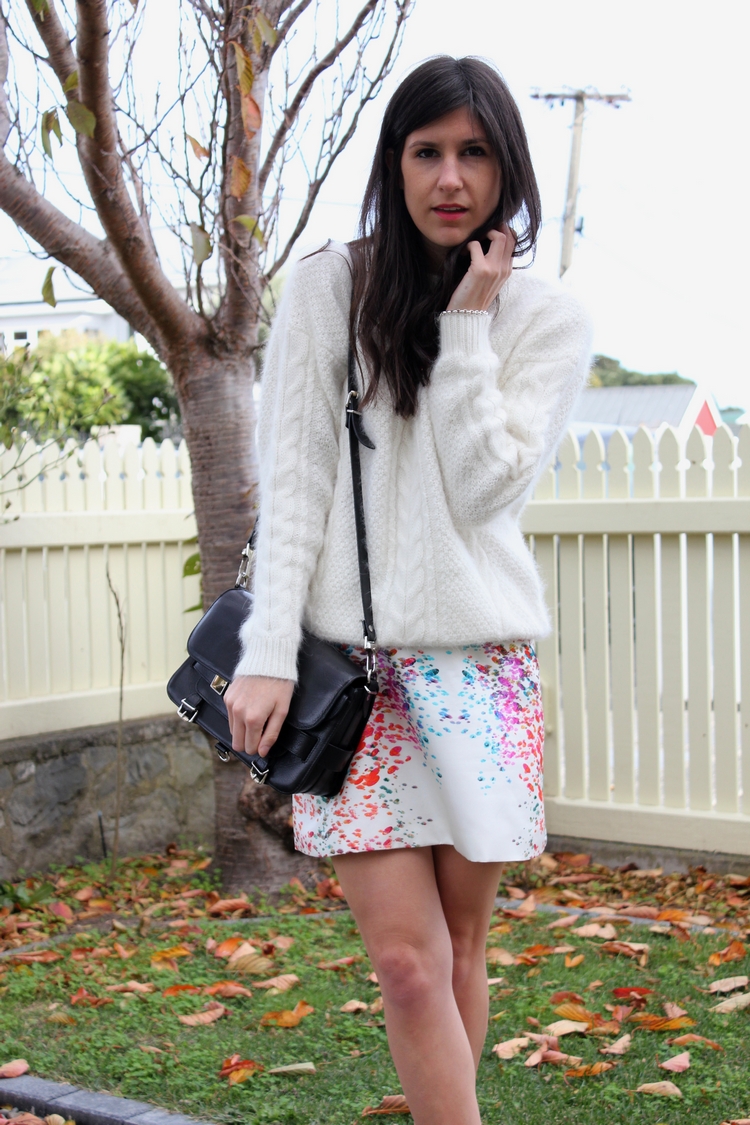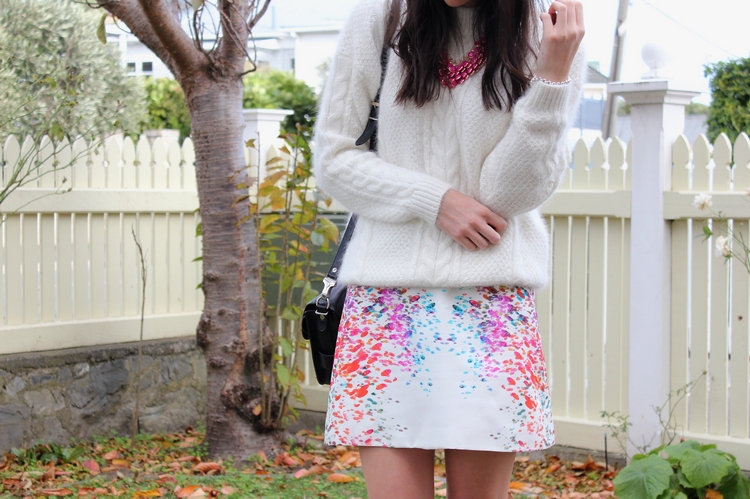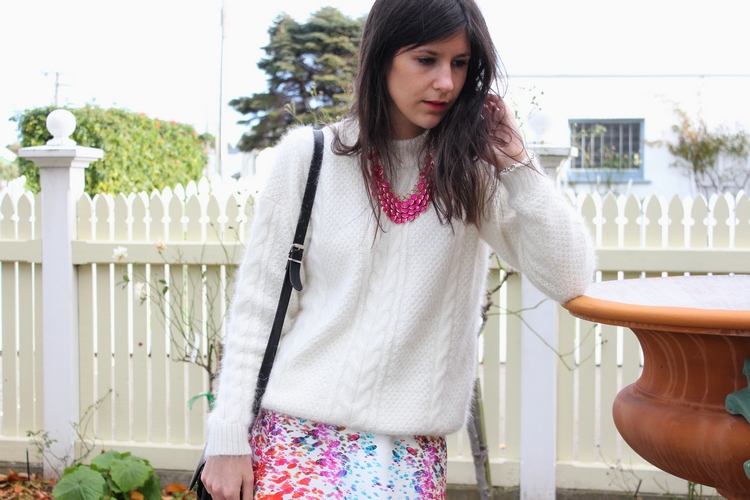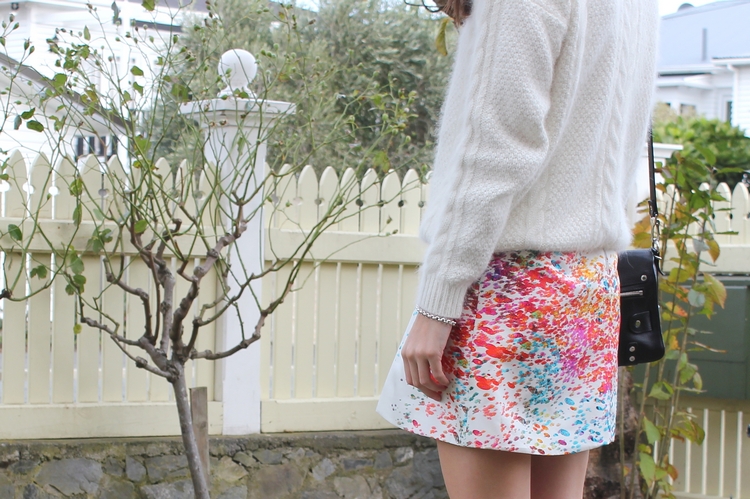 Lover the Label cable knit sweater (similar), Josh Goot reef print skirt, Faith 'Chanell' heels, Proenza Schouler PS11 bag

The best kinds of purchases are the ones which instill a feeling of nostalgia, a hidden nugget of your youth. It's almost like wrapping yourself in a memory you never want to forget. When I was younger, I used to have this burnt orange mohair turtleneck sweater which come winter time, I never wanted to take off. As I washed it, the fibres seemed to soften more and more, until it felt like being covered by a warm fluffy cloud. I wore this virtually everywhere, with my short unruly hair and baggy jeans more oft than not, until one day it just disappeared.
This might help to explain how this Lover mohair cable knit sweater made it home with me, even when I was so convinced I wasn't going to buy it. Rather thankfully it hasn't malted as much as I had thought to expect, and the warmth truly surpasses that of any other sweater I own, making a coat almost redundant. On the plus side, it seems to be fulfilling my desire to wear white as much as possible to brighten up those otherwise dreary days. Worn with a digitally printed Josh Goot skirt and white heels seems so perfectly appropriate for this less than characteristic winter.