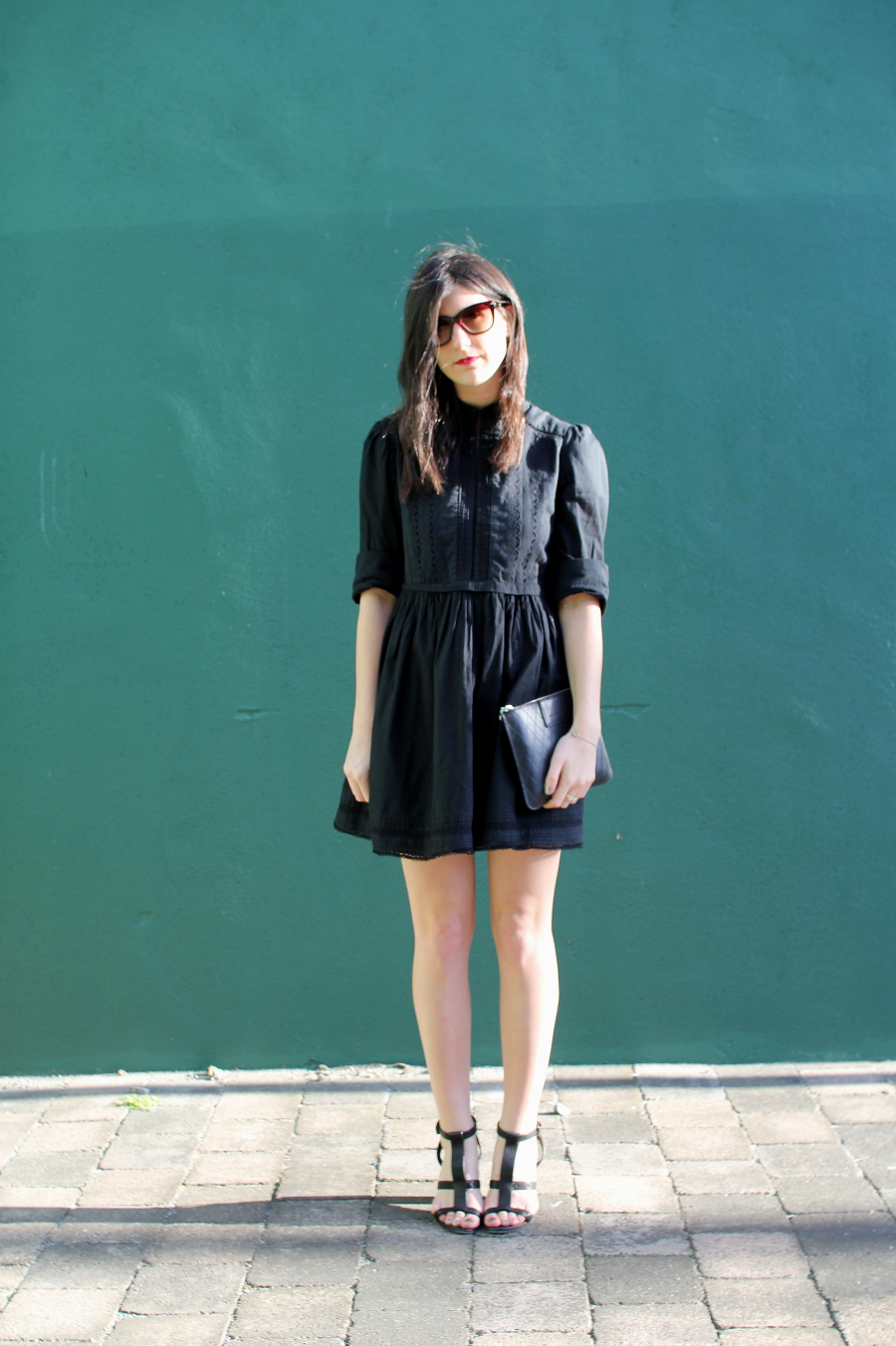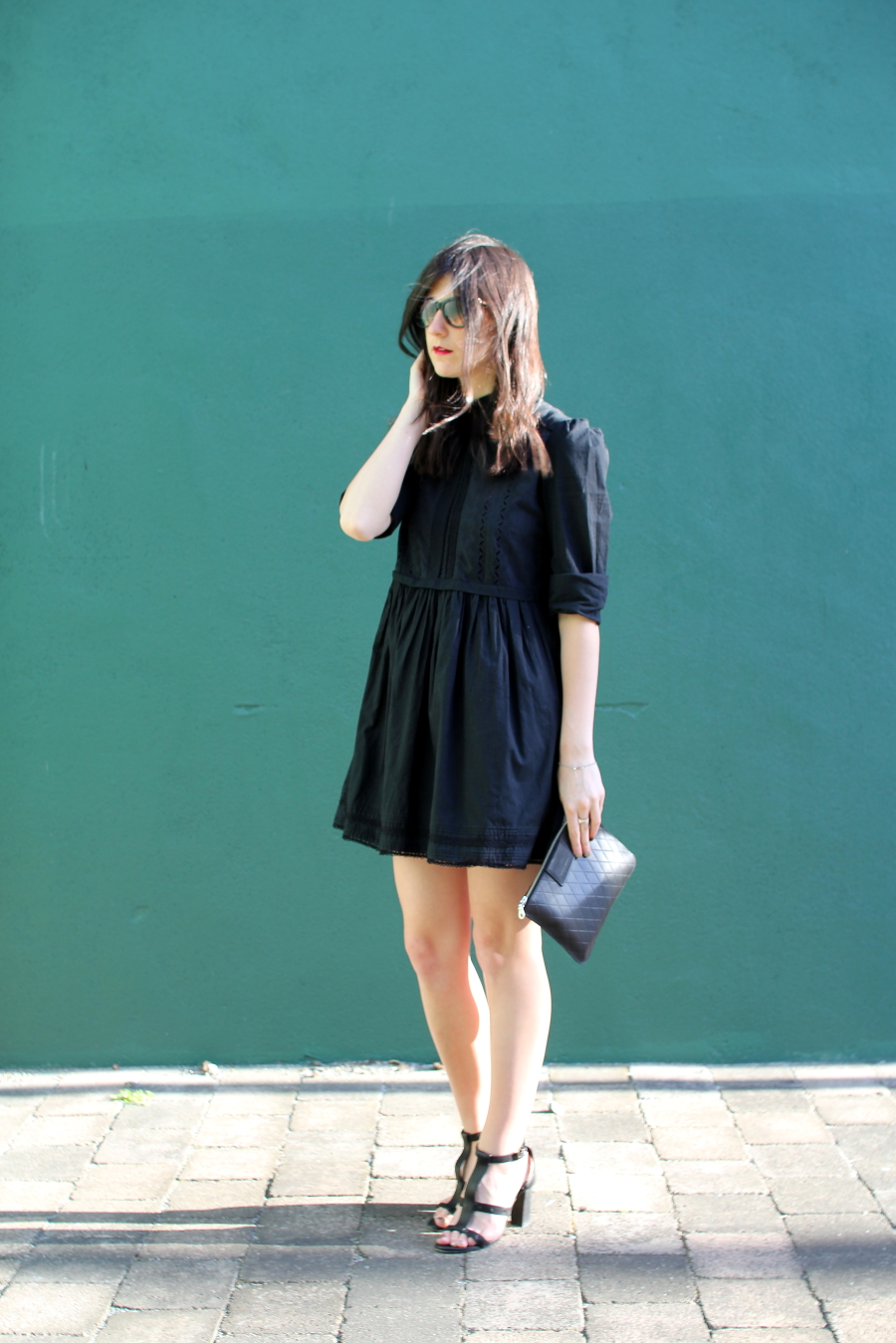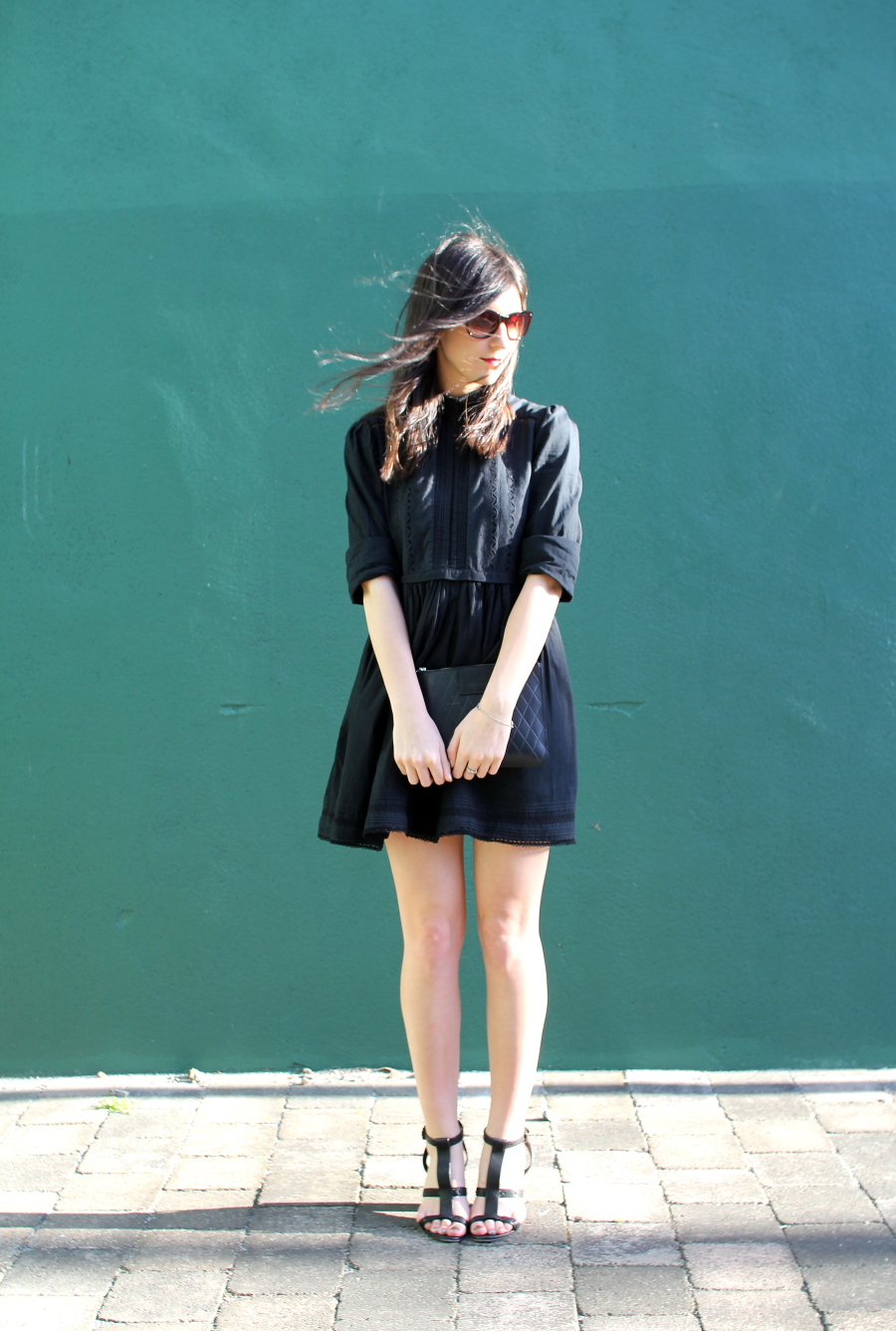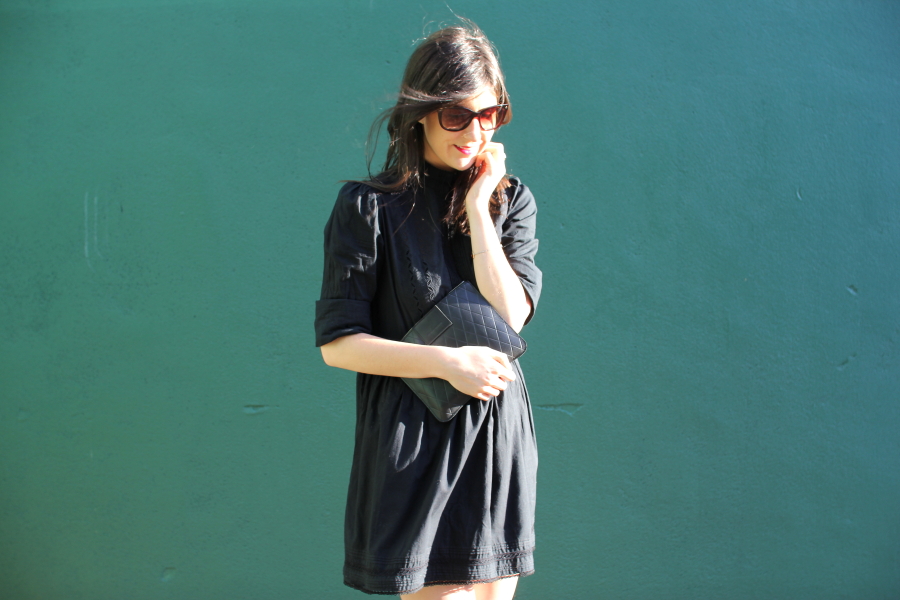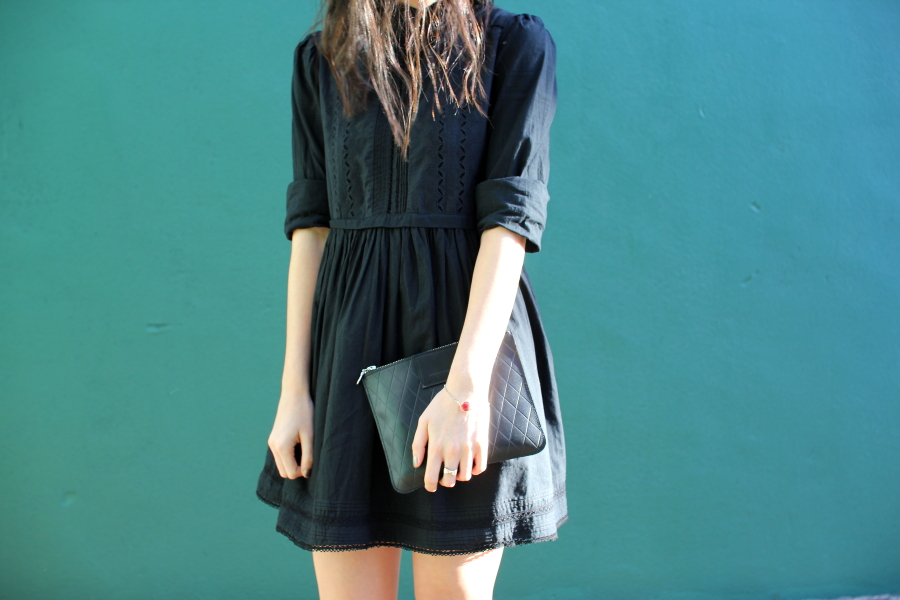 Lover the label ritual pintuck dress (similar), Yvonne Kone gladiator sandals (similar), Kate of Arcadia leather clutch (similar), Karen Walker sunglasses
The weekend past gave a first glimpse into what summer may (hopefully) have in store for us. Crystal clear blue skies, a wispy breeze barely strong enough to rustle the trees, and a warmth that soaked right through to my bones. I for one, embraced every minute of it; a reward unto itself.
I've been continuing to keep up with the 30×30 challenge, and despite my initial apprehension, ten days in I'm feeling much more positive about seeing this through to the end. Carefully re-selecting the thirty items on the second day has helped, once realisation set in that I was unlikely to need a coat or multiple sweaters, and the two pairs of heels I'd chosen were in desperate need of a cobbler's attention. Choosing to complement the weather, rather than work against it, has been working in my favor. Keeping it nice and light on a Sunday afternoon in my beloved Lover, and open-toed sandals. Too easy.
PS. If you haven't already, don't forget to enter my giveaway!
PPS. Shopbop's bi-annual 'spend and save' sale has started. Enter BIGEVENT13 at the checkout to receive up to and additional 25% off your order. Tempting, right?
Get the look: