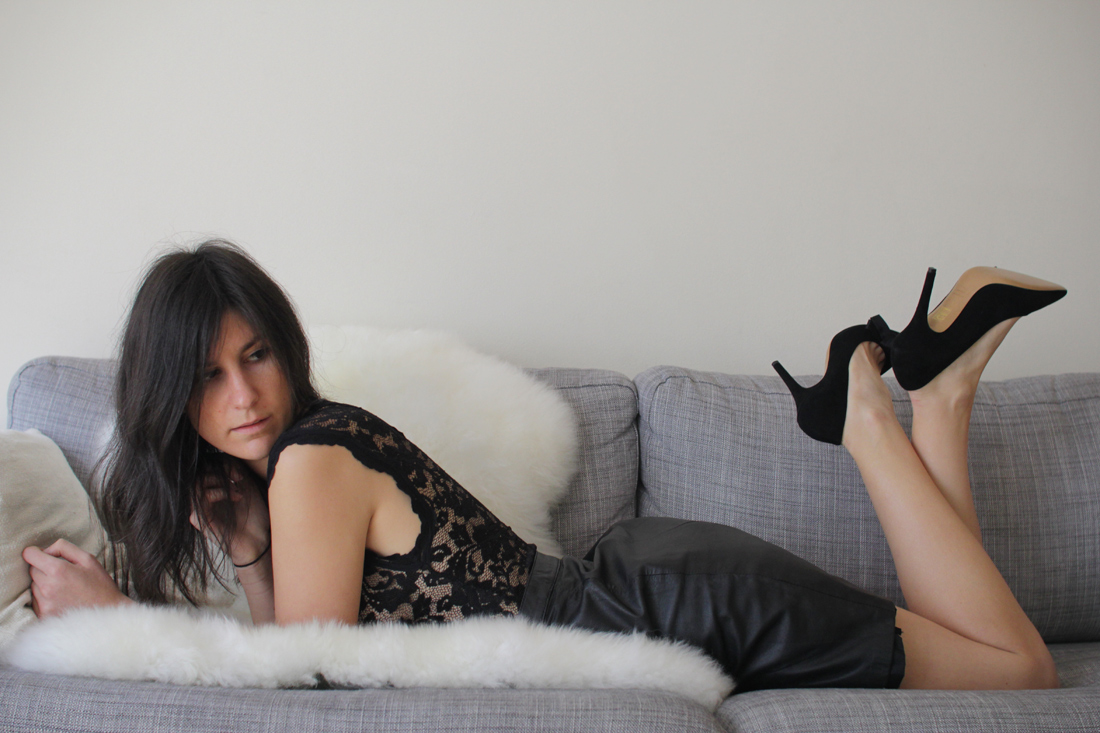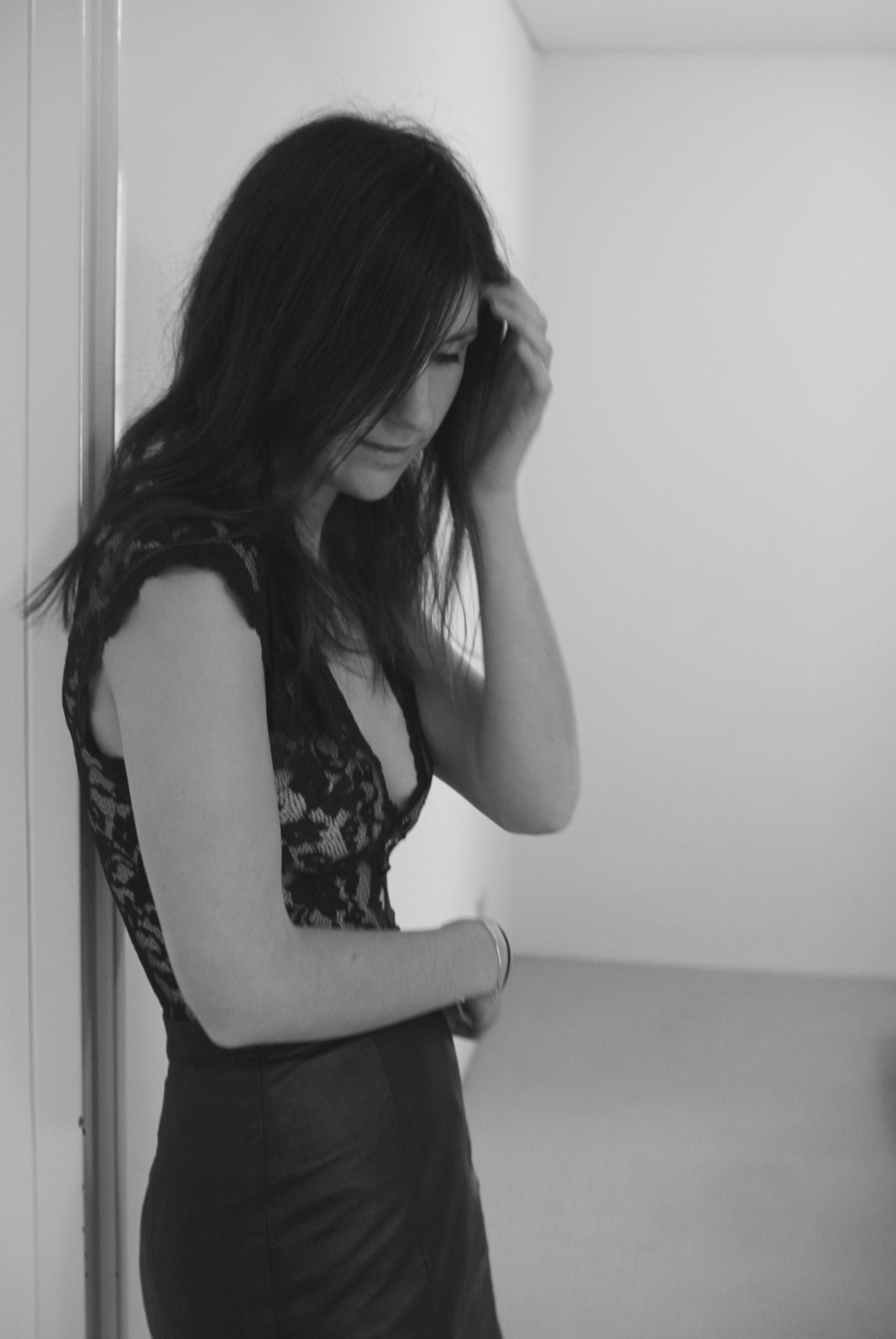 wearing SJ Lingerie vixen lace bodysuit
I'm pretty quick to cover up. A high necked cashmere sweater, a tailored black blazer, a silky button up blouse. But what we wear underneath it all, is just as important. A pretty piece of lingerie can make a girl feel confident, sexy, and empowered; it can be the different between having a good day, or feeling uncomfortable in your clothes. Even from my teens, I was always drawn to delicate lace intimates – mostly in black or ivory mind you – over more robust offerings. There's an inherent appeal, beyond the sexiness, beyond the comfort.
Having recently discovered SJ Lingerie upon its relaunch, I was pretty quick to note that the selection of soft silk bralettes, and plunging lace bodysuits tick all the boxes. Feminine, soft, sexy, delicate, and playful (their debut mini-film purely hints at this). It's romantic, it's provocative, and truthfully, every bit a dream to wear.
I've teamed up with the lovely girls at SJ Lingerie for a giveaway – you could be in to win a vixen lace bodysuit like the one I'm wearing above. Head on over to my Instagram to find out the details.
I also took the time to have a quick chat with SJ Lingerie's Creative Director, Katie Rackley, about the design process, and their latest collection, Neoteric, which you can check out below.
Your recently released Neoteric collection seems to combine a soft level of romanticism with playful undertones; do you mind giving us a little insight into your inspiration?
The first sample piece we had for this collection was a gorgeous bodysuit and the range progressed from there with a longline bra, boyshort and a stunning slip skirt that can be worn under a dress or on its own with a simple slip underneath. The lace is all fine European stretch lace and the range is just so wearable. I have and adore every piece in this collection!
I love the use of luxurious and opulent fabrics in your lingerie – how integral is this in developing the final product?
The fabric is always the very first thing we select. It is everything! Lingerie becomes your second skin so the fabric must translate to the garment and above all feel great.
What can we expect to see more of in future collections?
You can expect to see more pieces that are blurring the lines between underwear and outerwear. I want to design more fashion pieces made from beautiful lace that can be work under blazers and leather jackets. SJ Lingerie is so much more that just bras and knickers and you will see more of that very soon.
What is the one piece every woman should have tucked away in her lingerie drawer?
I think bodysuits are highly underrated. I think every woman should own one as you can wear it under sheer blouses and skinny pants or a skirt and not have to think about matching your knickers to your bra. They also cover all the bad bits so they are extremely flattering!
If you were stranded on a desert island, and could only take five things with you, what would they be?
The internet, Marvis Jasmine toothpaste, a fishing rod, matches and a wide brimmed hat for sun protection
What is the most common fashion mistake you see girls making?
I live in Queensland so I see so many girls wearing Havaiana thongs to places other than the beach. I detest thongs.