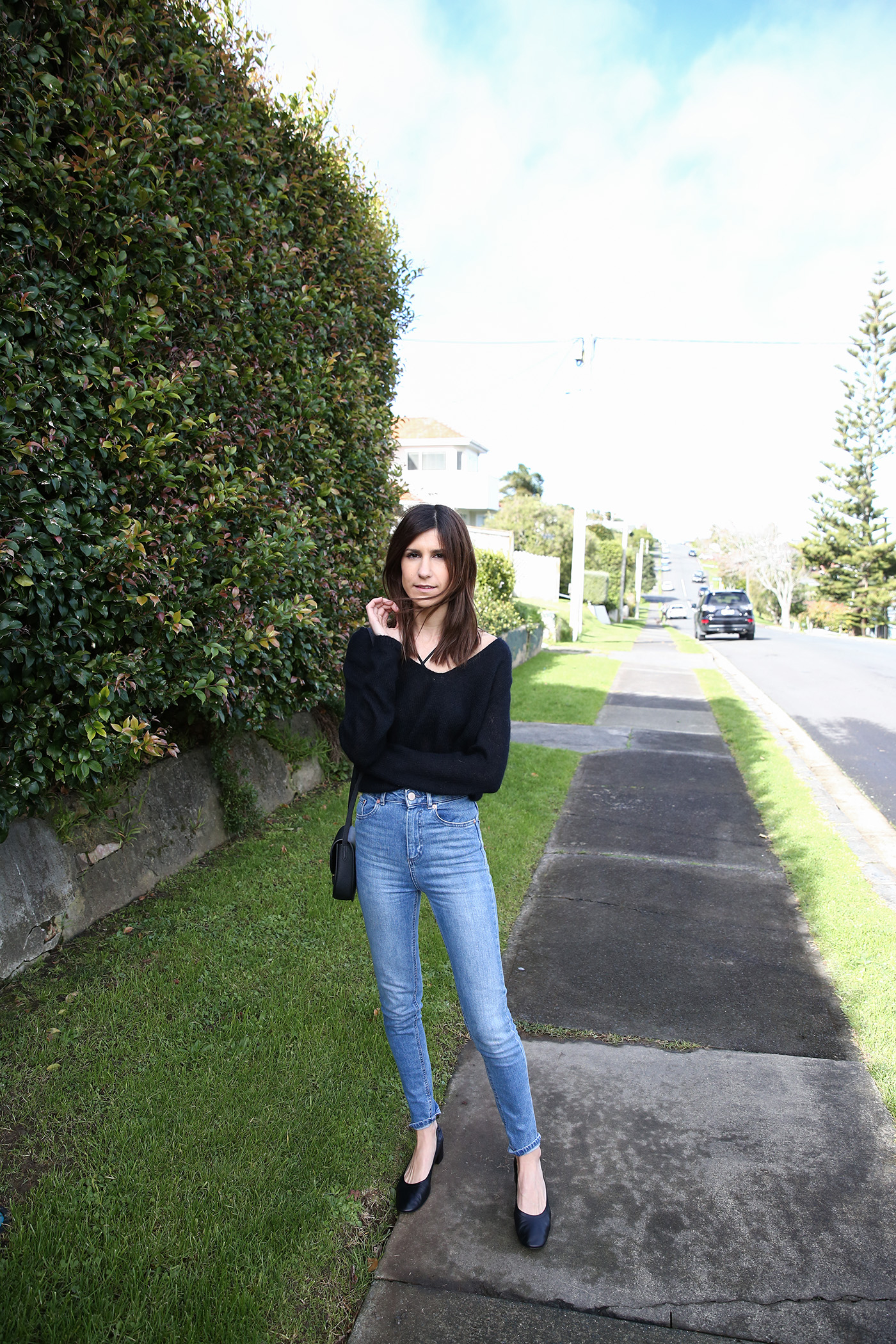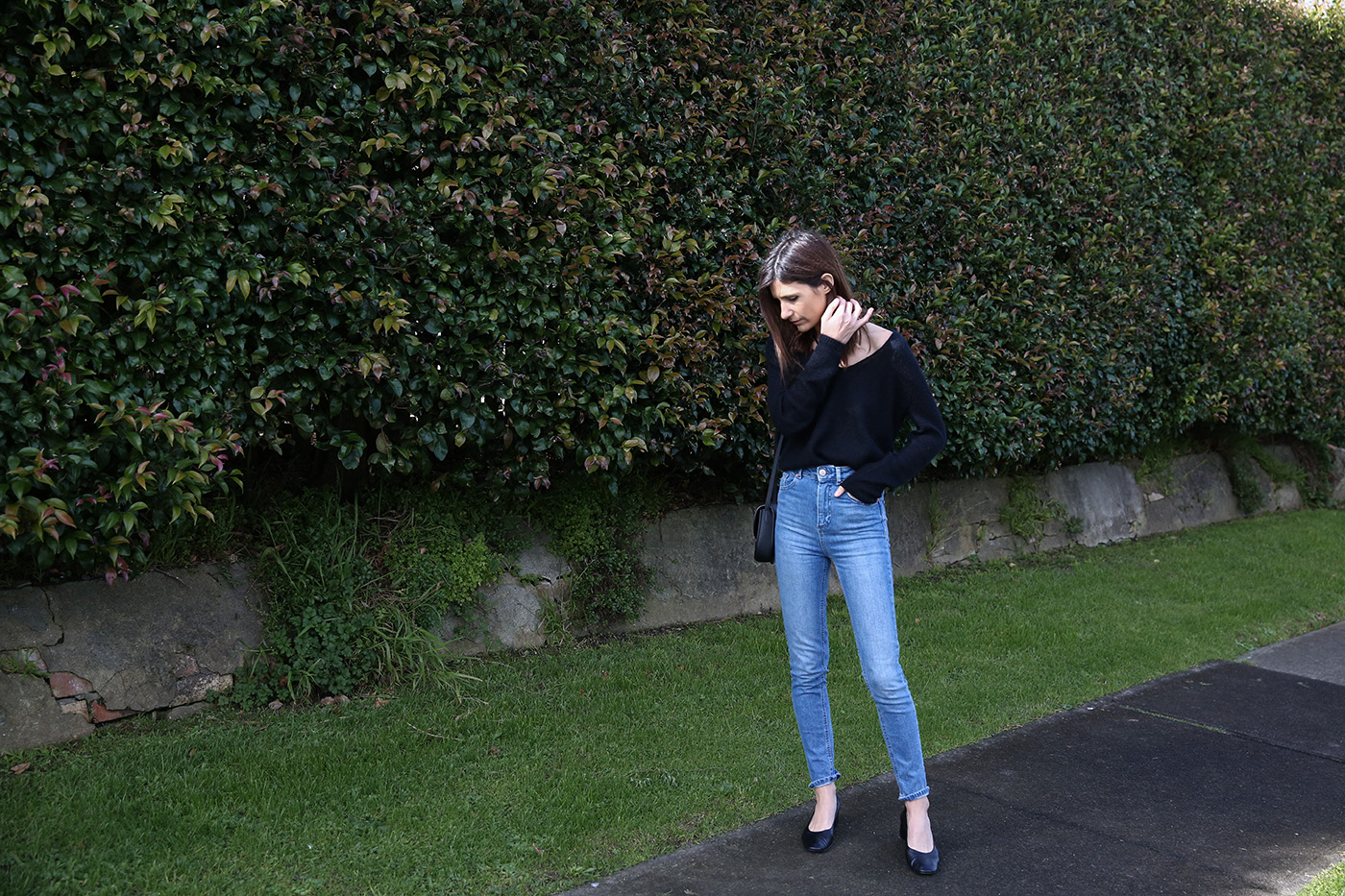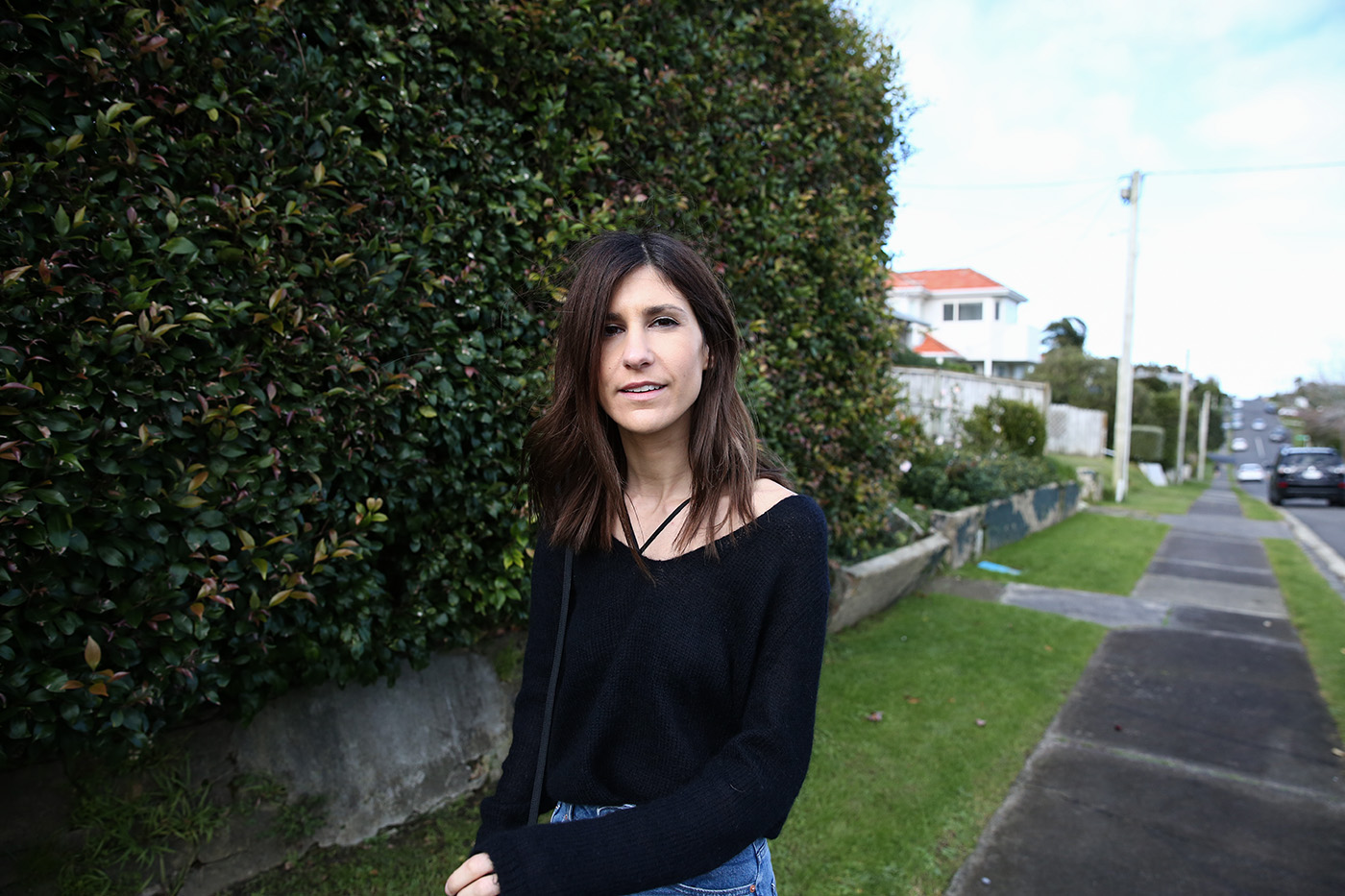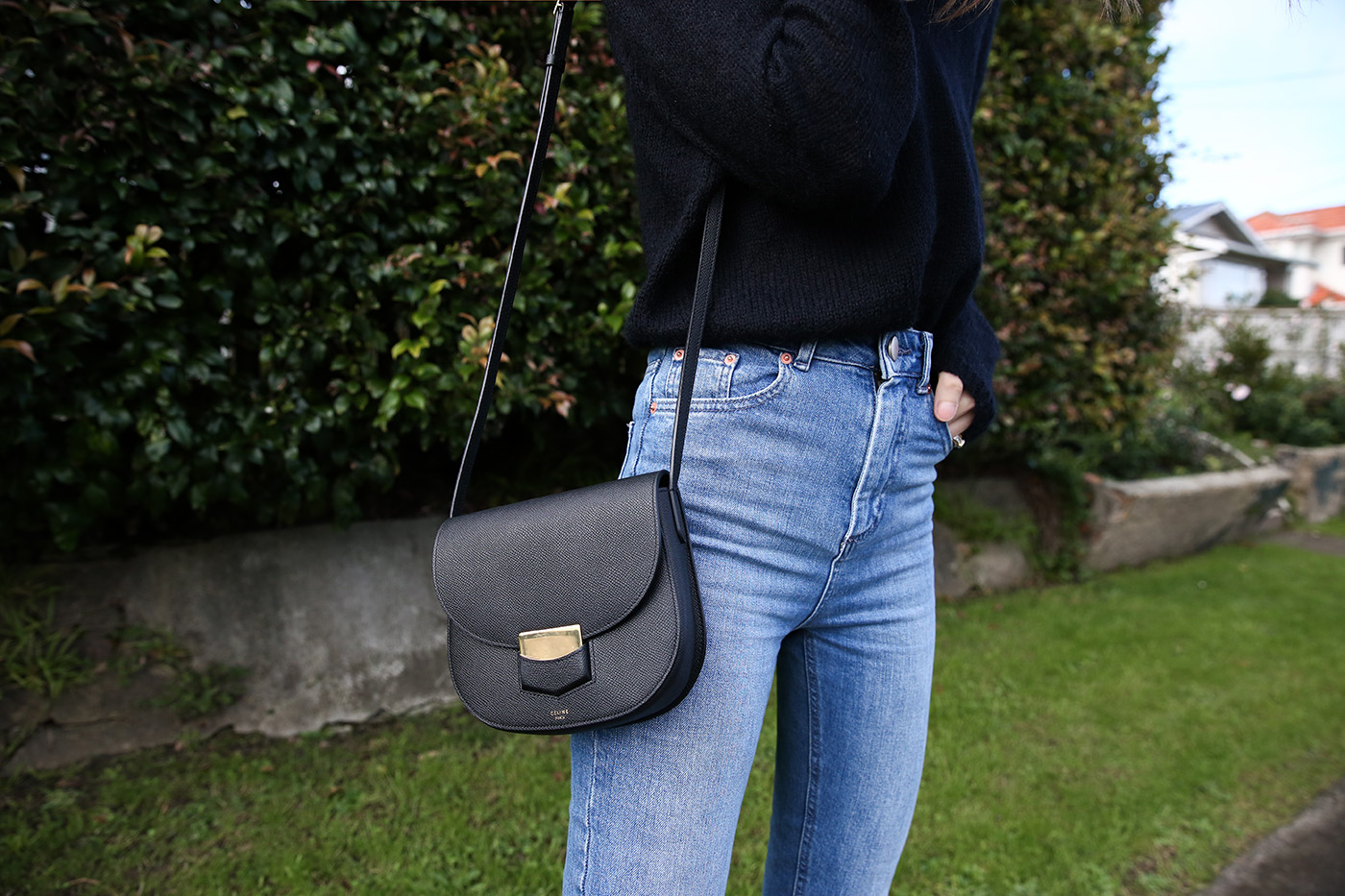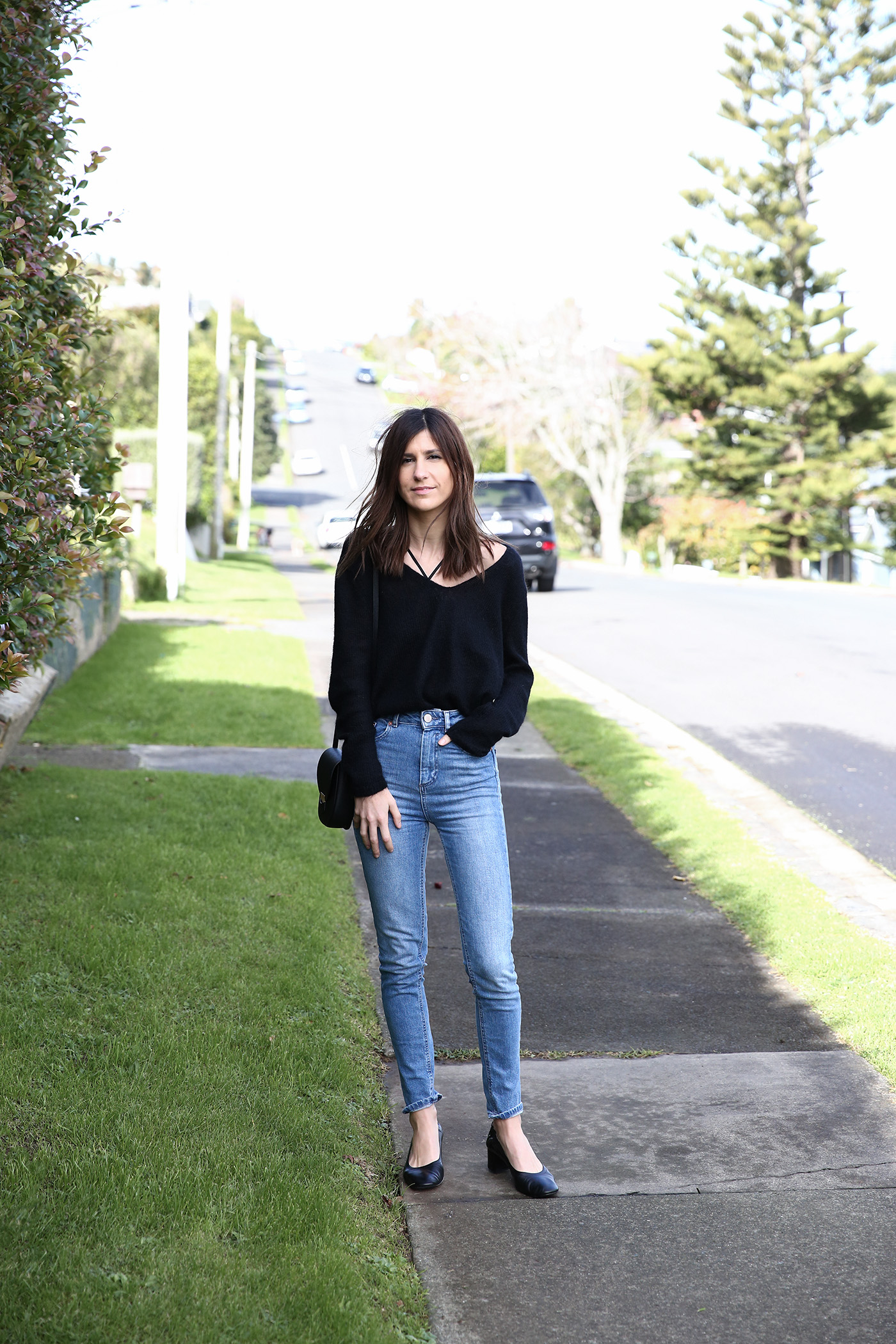 Country Road sweater, Lonely bra (also available here or here in a grey green), ASOS farleigh jeans, Celine trotteur bag (also here), Everlane day heels (affordable alternative here)
This is one of those outfits that I've had on repeat; a lightweight oversized sweater tucked into a pair of straight leg jeans, dressed up with a pair of heels (my go to are this pair from Everlane). I've been reaching for this outfit so often, it's started to become a little bit of a uniform for me – so much so, that it's exactly what I'm wearing, right. now.
If decluttering my wardrobe has reminded me of anything, it's how much I love a good uniform. I'm not stranger when it comes to outfit repeating, and there's nothing better than finding a look that you can't help reaching for over and over again.
I've given my closet a little bit of a revamp, and if you'd like to see some of the new additions that I've made (which include the Country Road sweater I'm wearing above), then I'd recommend checking out my latest video, which you can preview here. Essentially, I've been making steps to get my wardrobe at that happy medium between feminine and masculine, to channel that effortless Parisian chic style (as isn't that the kind of wardrobe we all dream about?).
While there's no denying that I do love a new addition every now and then – and as of late it feels like it's been a little more 'now' over 'then'… – the most rewarding purchases are the ones that you want to live in day in and day out, even if that means wearing the same outfit, or same look, five, six, seven days out of seven. And to me, this is just one of those outfits that I reach for at every opportunity – it's easy, comfortable, and the criss-cross detail from my bralette add a sexy and feminine touch to an otherwise tomboyish outfit (though I suppose the heels help too!).
Do you have any outfits on repeat? x