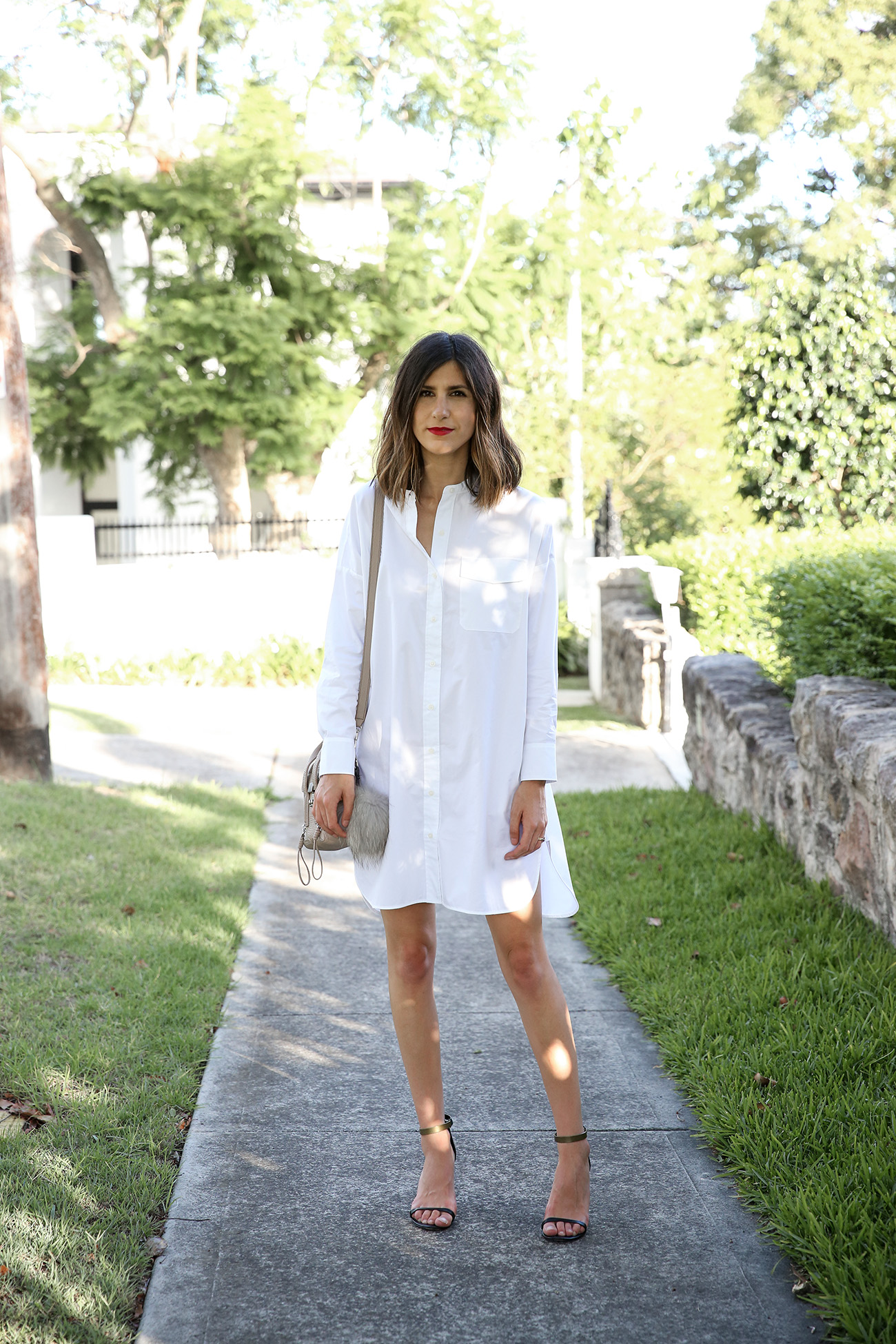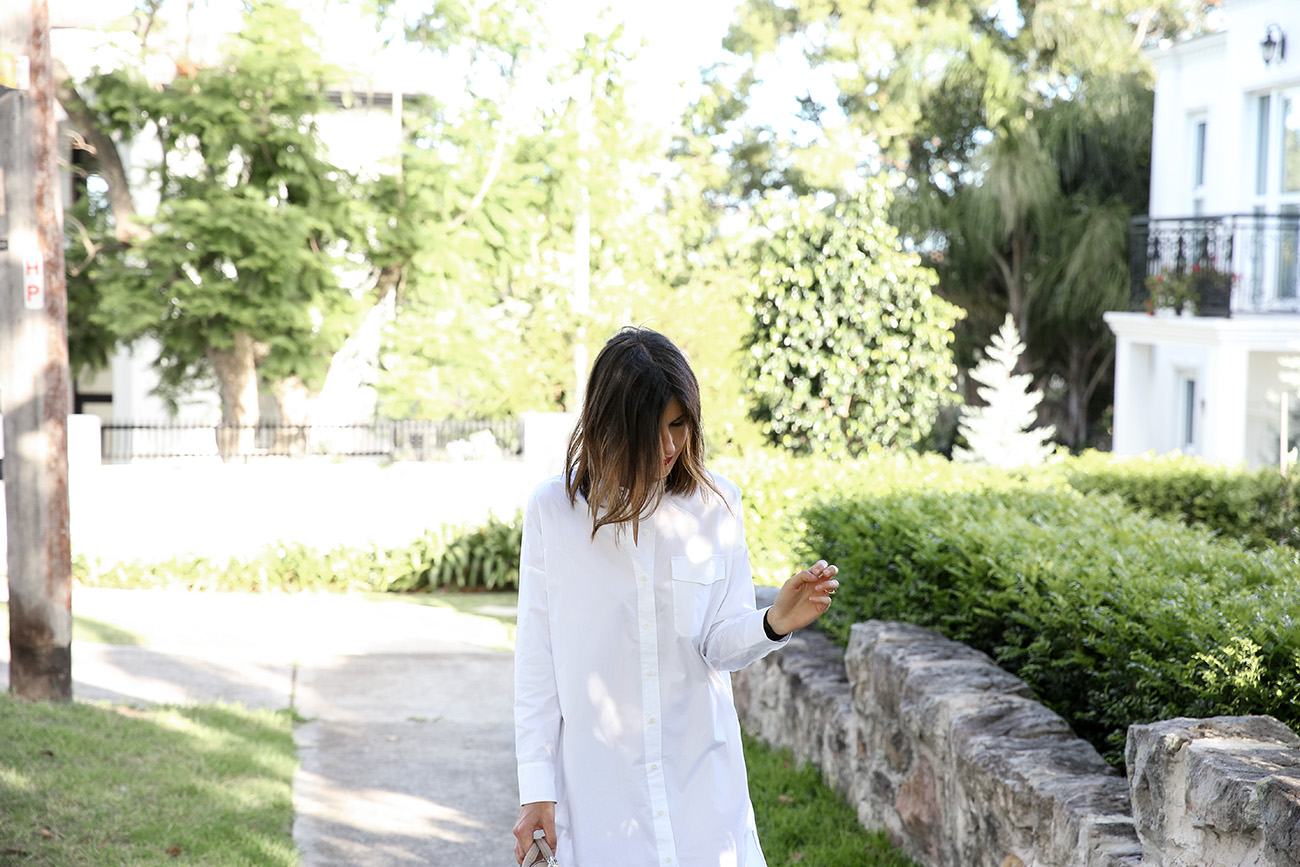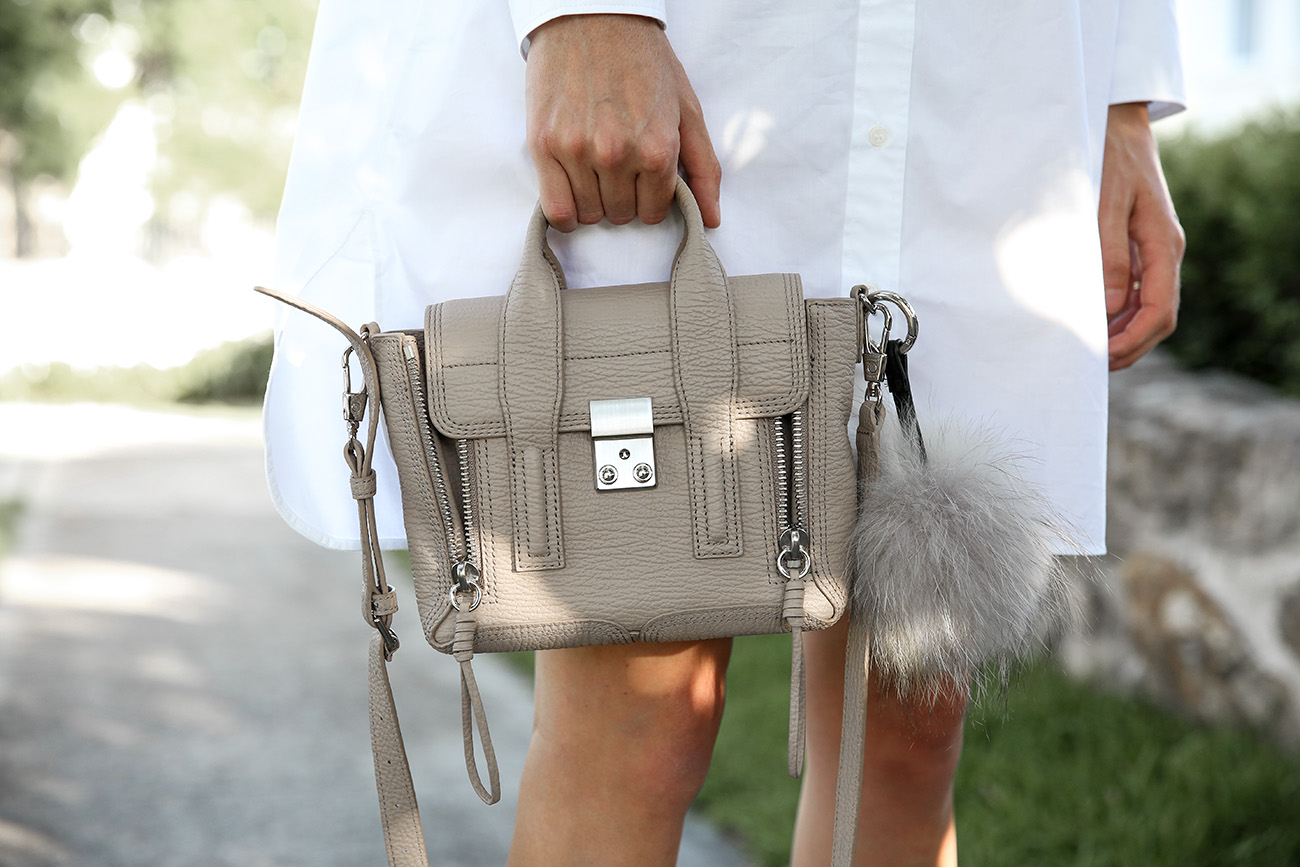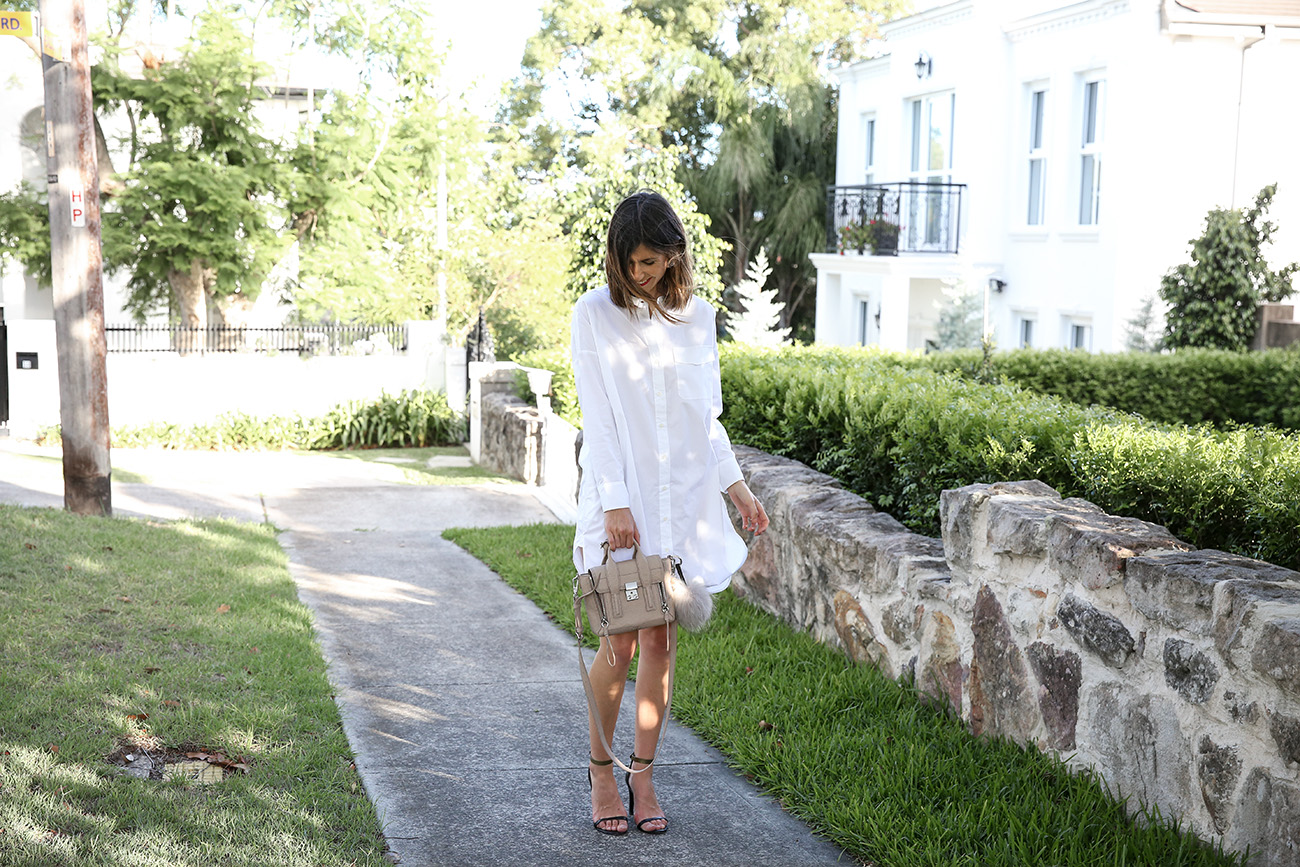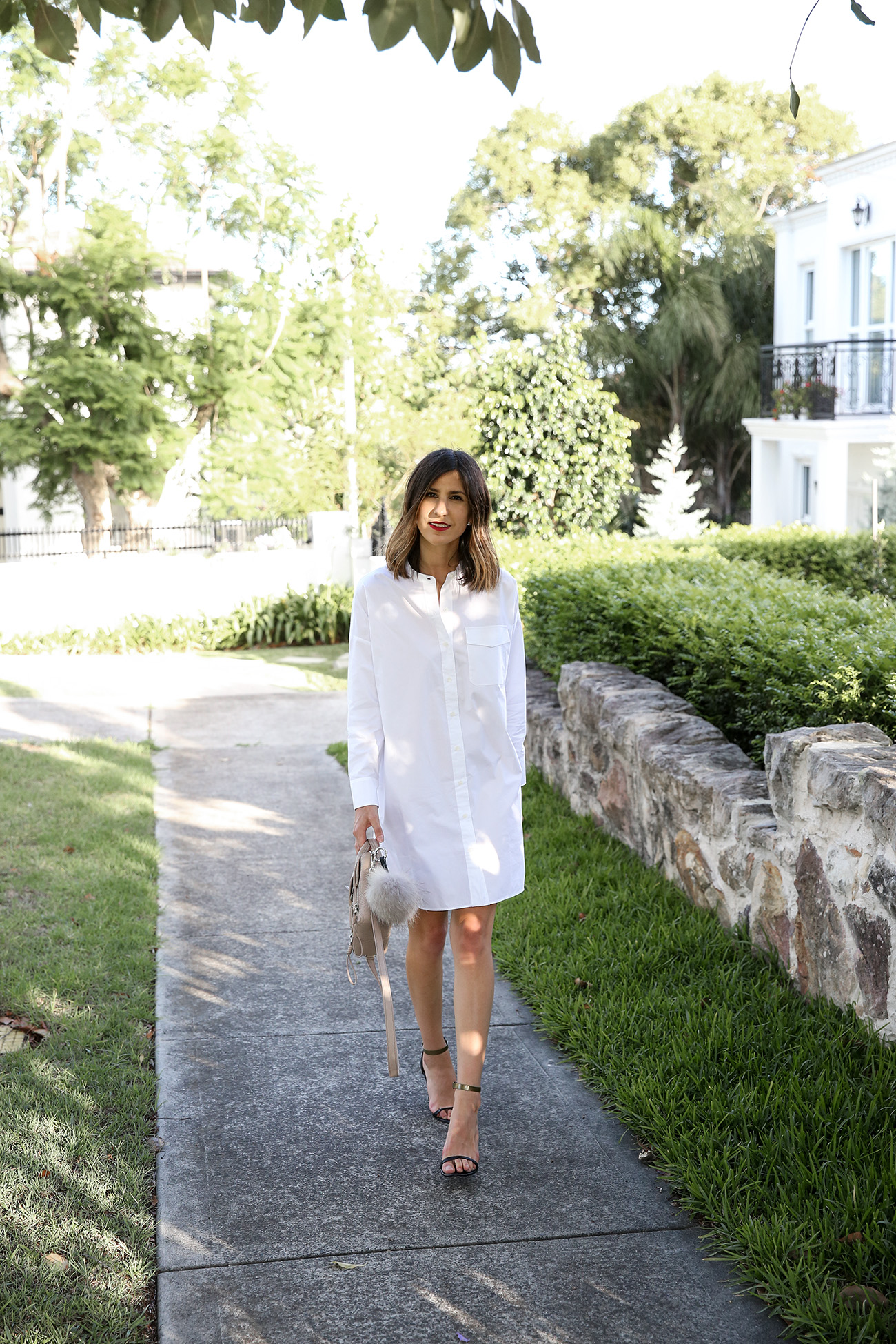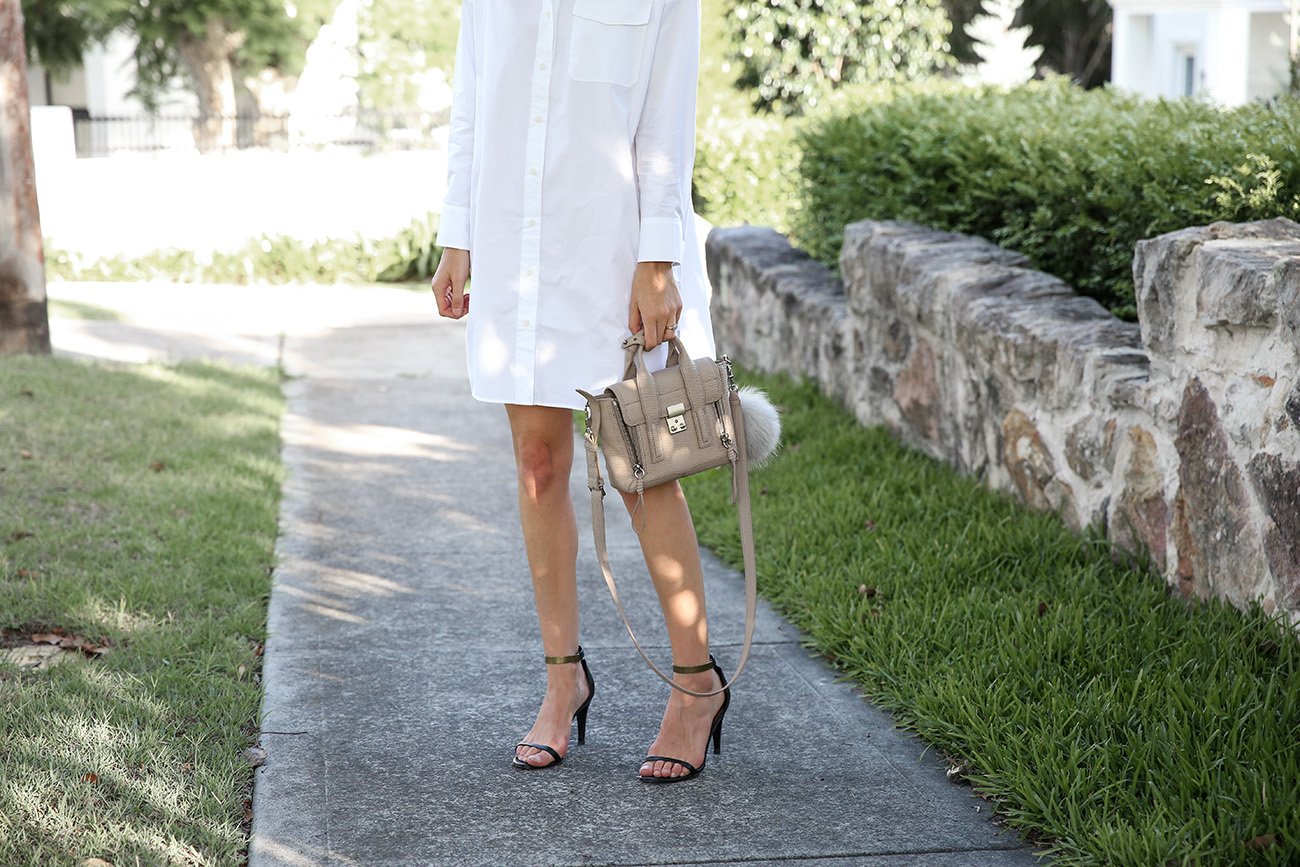 Everlane cotton poplin shirt dress, 3.1 by Phillip Lim mini 'pashli' bag, Isabel Marant heels (these are a cute option and I also love these), Paul Hewitt watch
A balanced wardrobe is always founded on the basics, those essential workhorses which never really go out of style. So, whenever I'm looking at making a new wardrobe addition, there's a few questions that typically come to mind; is this a classic piece? will this work with the rest of my wardrobe? can it do double duty for work and for play? and will I get my cost-per-wear from this purchase?
One of my most recent additions – which definitely fit the aforementioned criteria – is this crisp white shirt dress from Everlane. I've fallen head over heels for its simple cut, oversized silhouette, and the mandarin style collar, and it's the kind of piece that I can easily see myself dressing up or down. My list of must-have wardrobe essentials has definitely grown over the last couple of years, with the shirt dress being the latest to make the cut. So.. why should you bother investing in one for your wardrobe?
it's a layering piece
Worn on its own, or over a pair of leather leggings as a tunic, layered under a thigh length sweater, or finished off with a thick wool coat, it is the perfect transitional layering piece. I also love that you can wear it as a shirt, tucked into a pair of skirt or pair of trousers, or alternatively, as a cute skirt when worn with a chunky knit sweater belted at the waist. We're right in the midst of one of Sydney's famous heat waves, but as soon as it starts to cool down I'll be wearing mine with a simple low heeled black pump and an oversized cardigan.
it can do double duty
I try to keep my wardrobe as tightly edited as possible, so anything that works for the office, and for the weekend is a winner in my books. A classic shirt dress definitely has double duty vibes, pairing nicely for the office with some simple court shoes and a blazer, or dressed down for the weekend with a pair of sneakers. I also think it makes the perfect outfit for a night out, worn with a strappy pair of heels (like I've got on, above – I personally love these).
it's timeless
Depending on how modern the cut is, a shirt dress is the kind of thing that will see you continuing to reach for it over the years. It's been so true of all my wardrobe staples (my Helmut Lang blazer being a prime example) and longevity is something I typically look for when investing a little extra on a new wardrobe addition.
I've rounded up a few of my current favourites that are available online – I'm currently eyeing up the cotton twill shirt dress from Everlane in black, which would be perfect in winter worn with some tights and a black skivvy layered underneath!