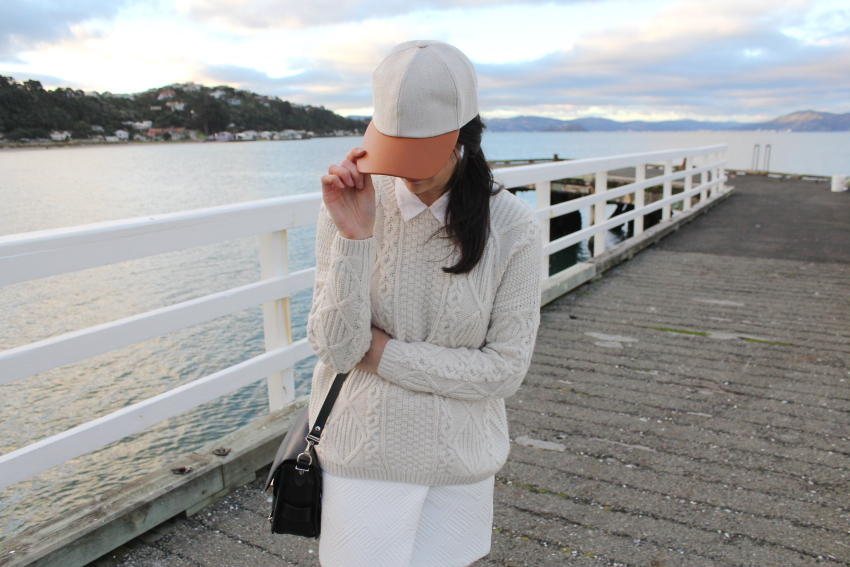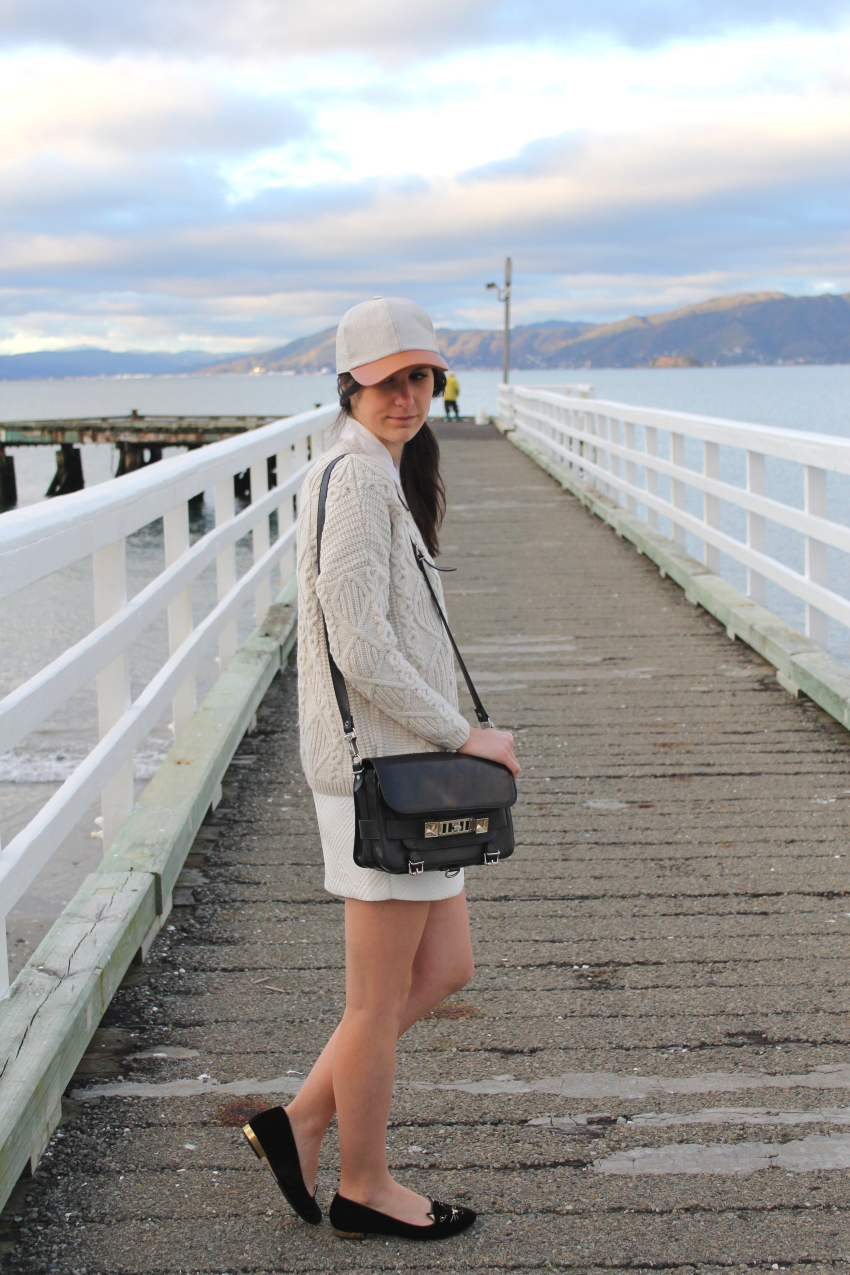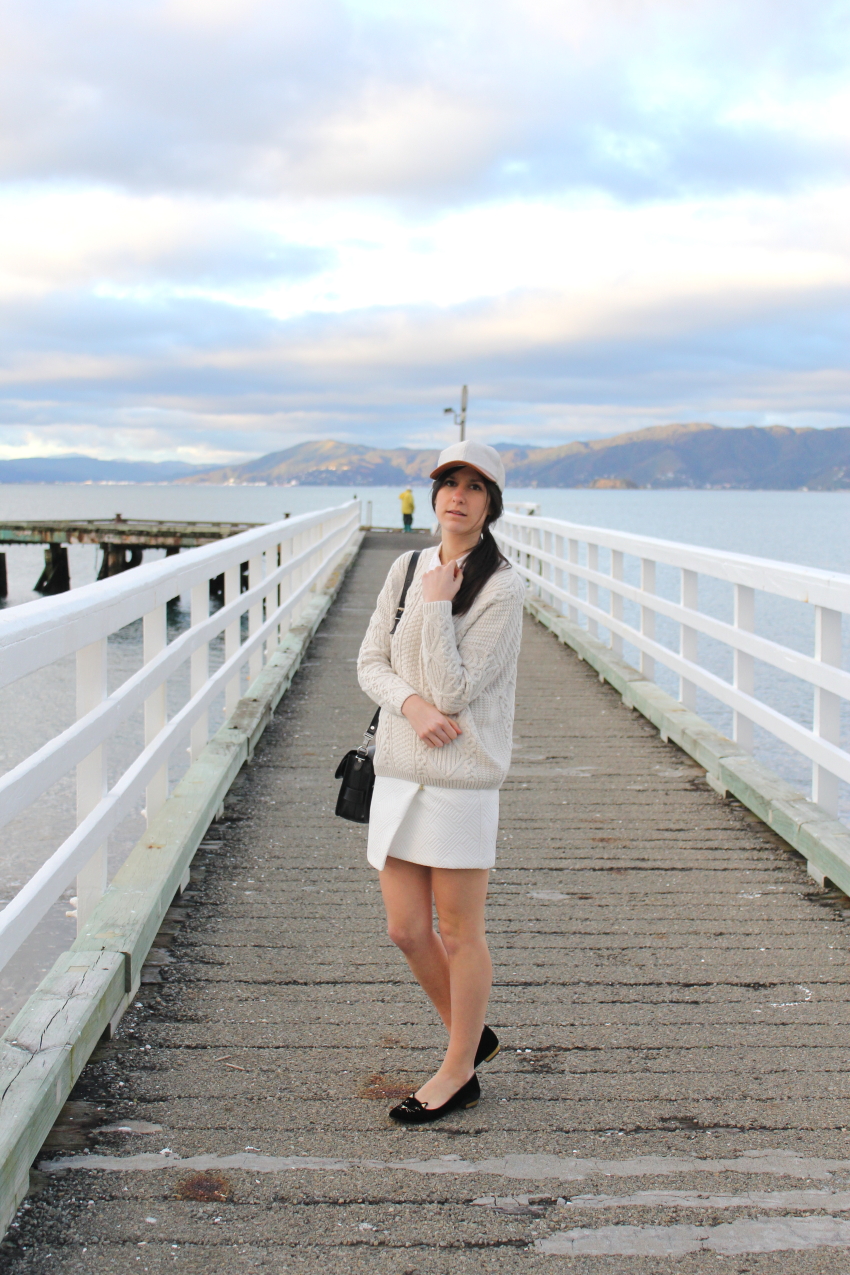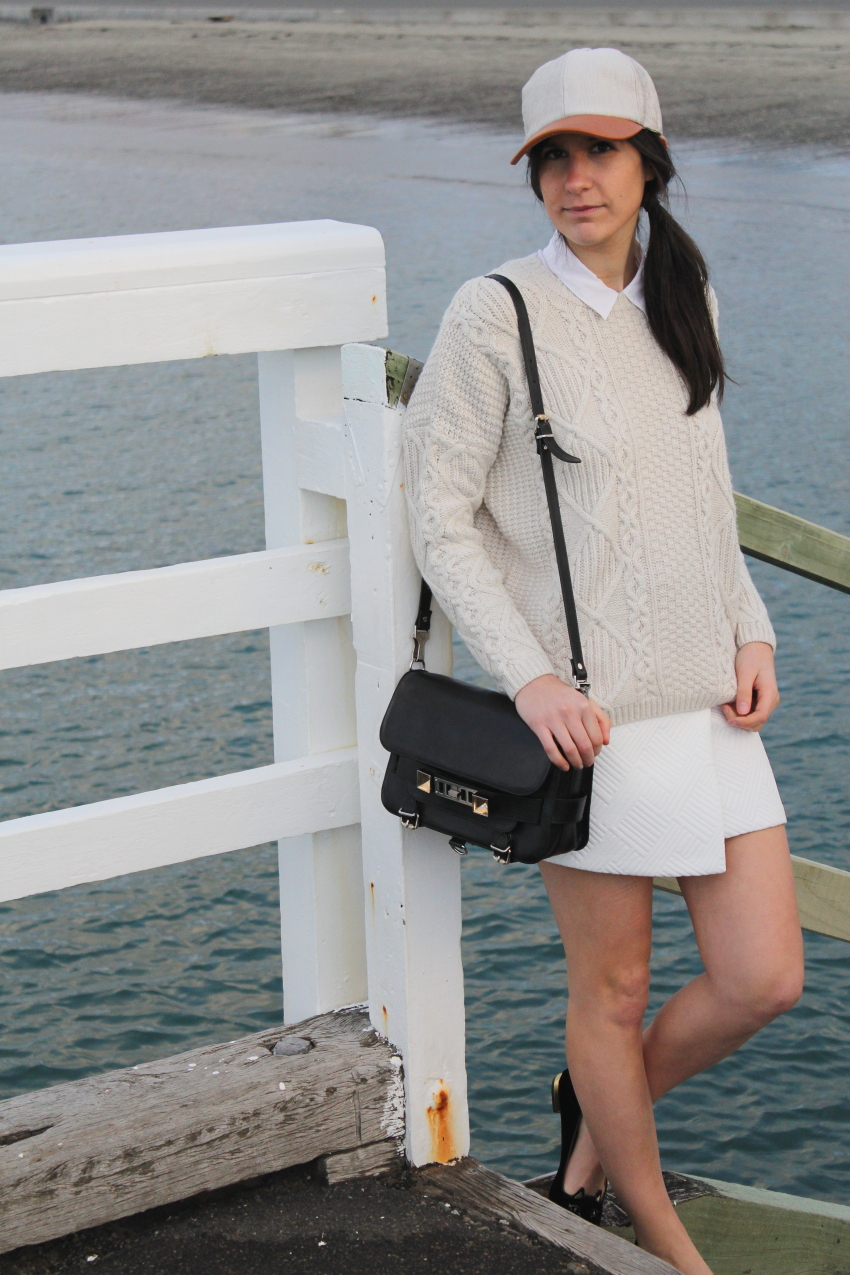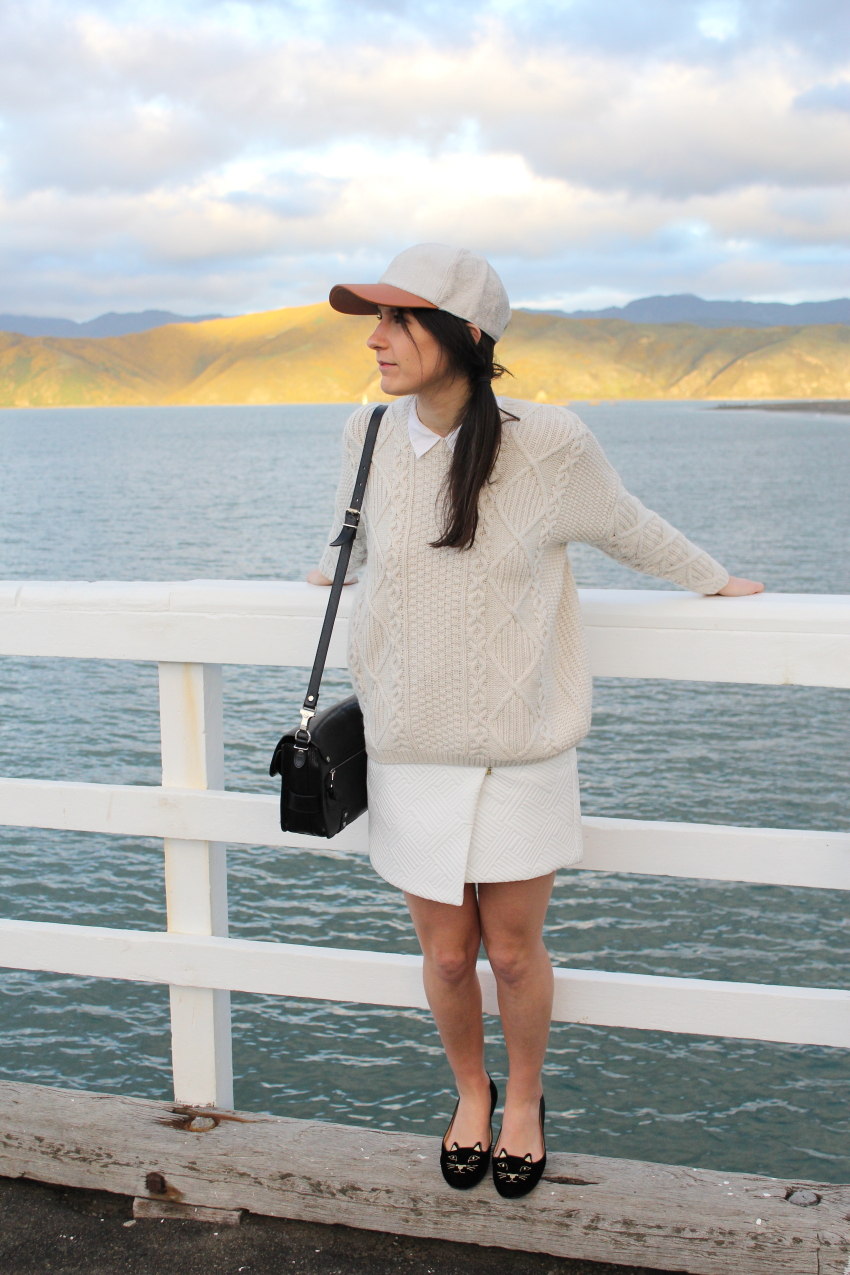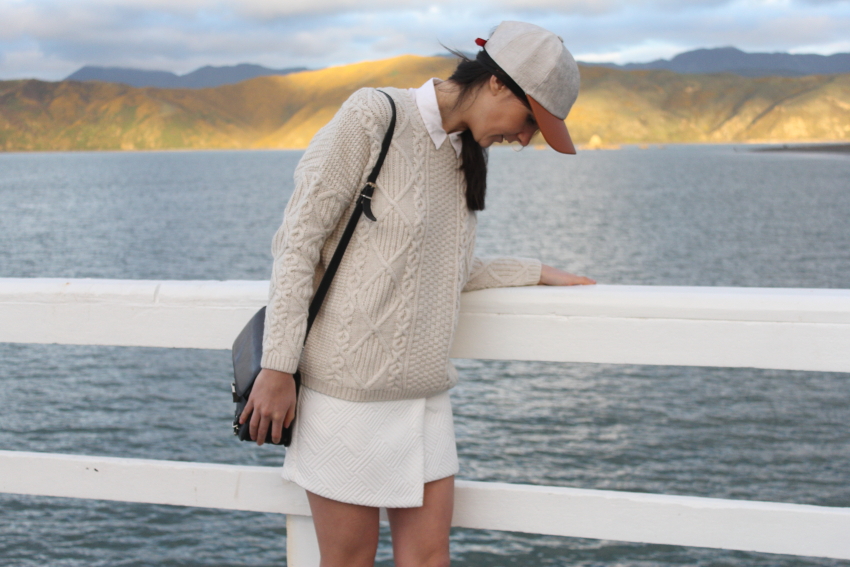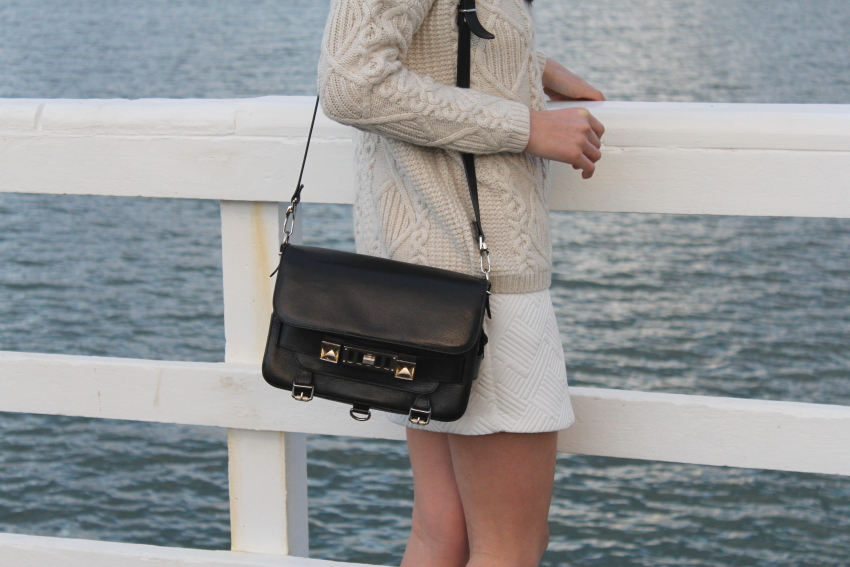 Equipment sleeveless blouse, Topshop cable knit jumper, ASOS skirt (shorts here), Charlotte Olympia kitty flats, Proenza Schouler PS11 satchel, Kate Sylvester baseball cap
Living out of a suitcase is hard, especially when it's during fashion week; because, what's Fashion Week without options? I'll let you in on a little secret – I somehow managed to lug eight (yes, eight) pairs of shoes with me for a five day trip up to Auckland. My suitcase stuffed to the brim with the contents of my wardrobe was cumbersome enough on its own, before I chose to also take a carry on that was equally jam-packed. The girl who has capsule wardrobe planning for five-week holidays and long weekends away down pat is not so good at packing for Fashion Week. Who would have thought?
And amongst all my belongings, two hats. Which, when looking back, was probably the most surprising of all the things that I packed (although I do question my need for eight pairs of shoes). Perhaps somewhat misplaced intentions, guided by a perception that if you can't wear a hat during Fashion Week, then when can you wear one? Perhaps the most obvious answer, is the type that is staring you straight in the face but you just can't see it, like when you misplace your keys on the counter in front of you or your sunglasses on your head. This summer, while I spend days lazing at the beach, catching up on some reading, to accompany me will be a hat; be it a baseball cap, an akubra, or a soft-knitted beanie. The type of companion that becomes your best friend when the sun's rays are at their harshest, or when a cool breeze kicks up along the sands, finding their purpose when you least expect.