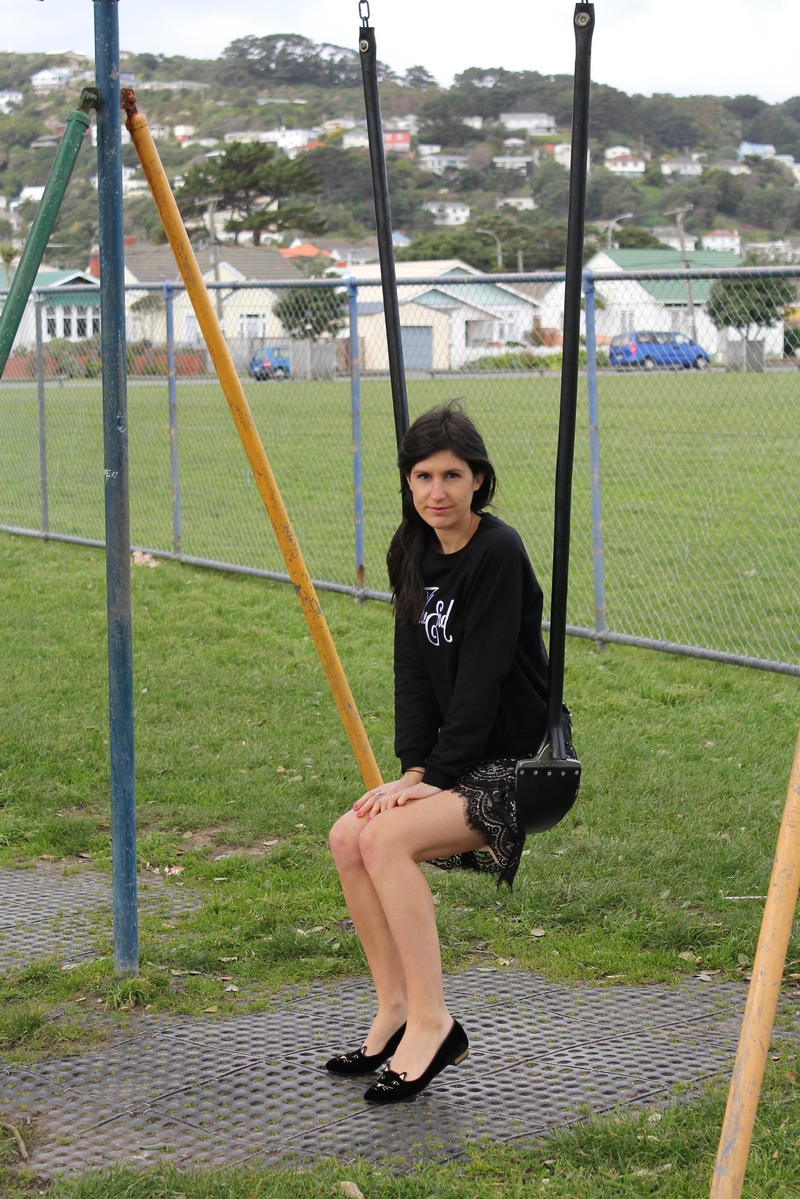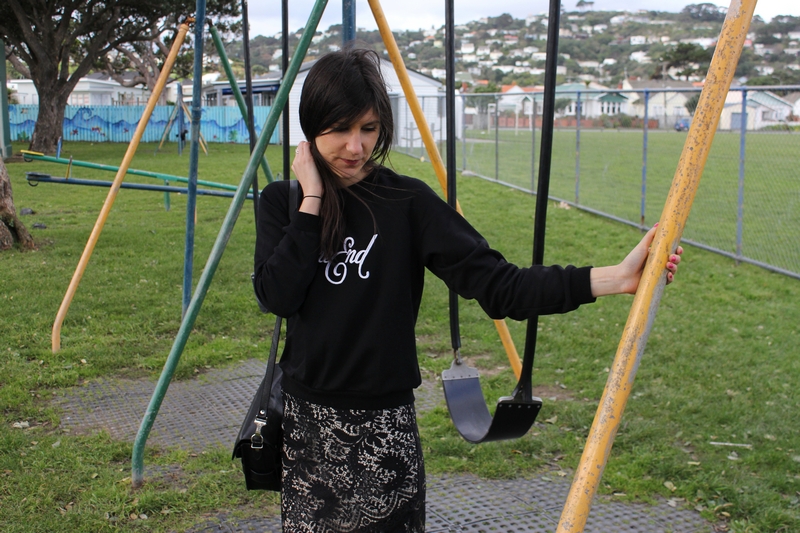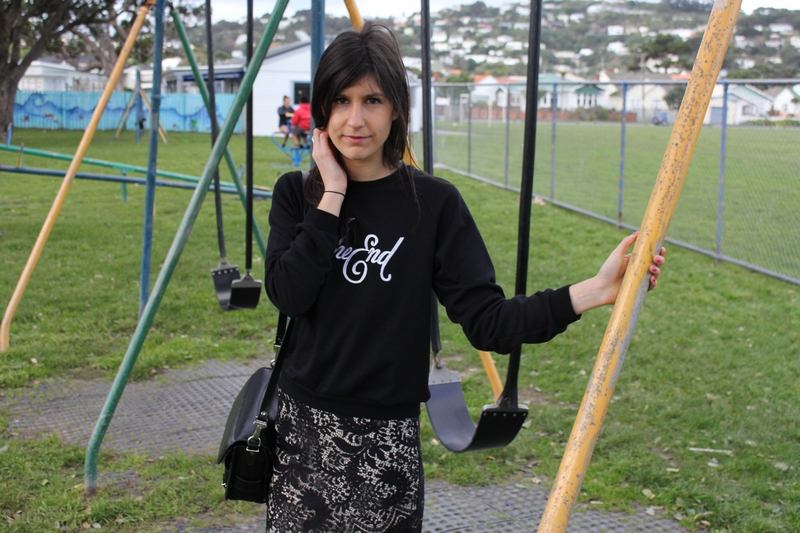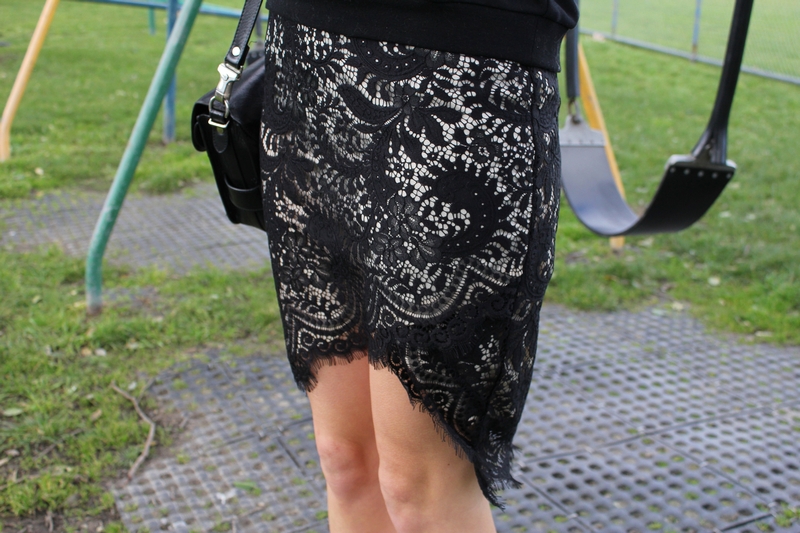 RUBY 'The End' sweatshirt, Lover lace skirt (or here), Charlotte Olympia kitty flats, Proenza Schouler PS11 satchel, MBMJ bracelet
It would seem almost fitting that of all days I chose to wear this sweatshirt, it just so happens to be the very same day that Wellington is struck by a strong earthquake, in one of those completely un-ironic, coincidental ways. Sitting in the theatre watching the Great Gatsby, it didn't initially occur to me that the tremor might be more than one of those fleeting shakes, which eventually pass and aren't especially unusual for a city which sprawls across the Wellington fault line, and is in close proximity to several other fault lines. Perhaps paralyzed by fear (unlike those who sprinted out of the theatre), I found myself deeply rooted in my seat. Thankfully, the damage to the city has been relatively minor (the same of which can be said for home), although the ensuing quakes have done little to calm my underlying paranoia and anxiety.
So, certainly not 'The End', although more than ever it has me wishing that I was a RUBY girl, lying on the beaches of the Amalfi Coast, or maneuvering a scooter through narrow cobblestone streets.