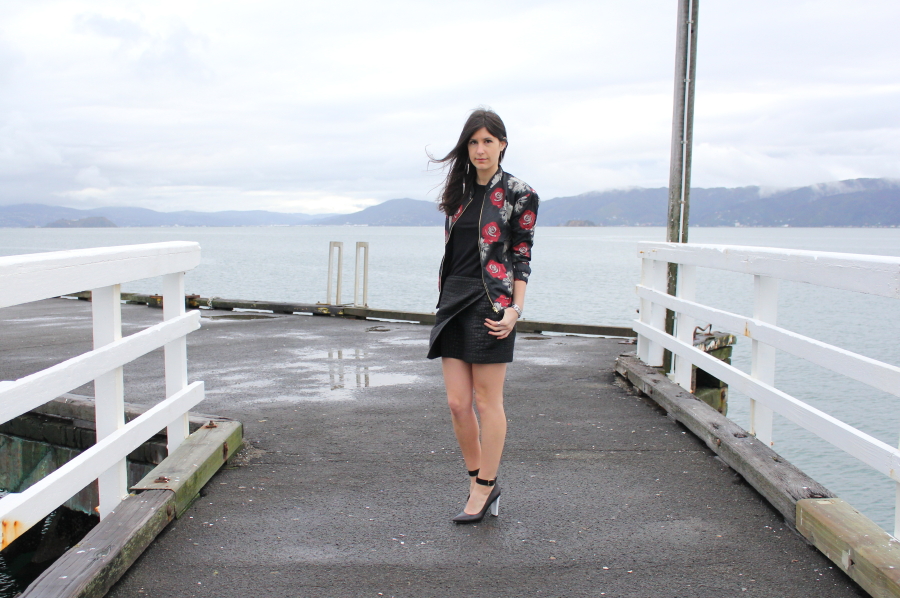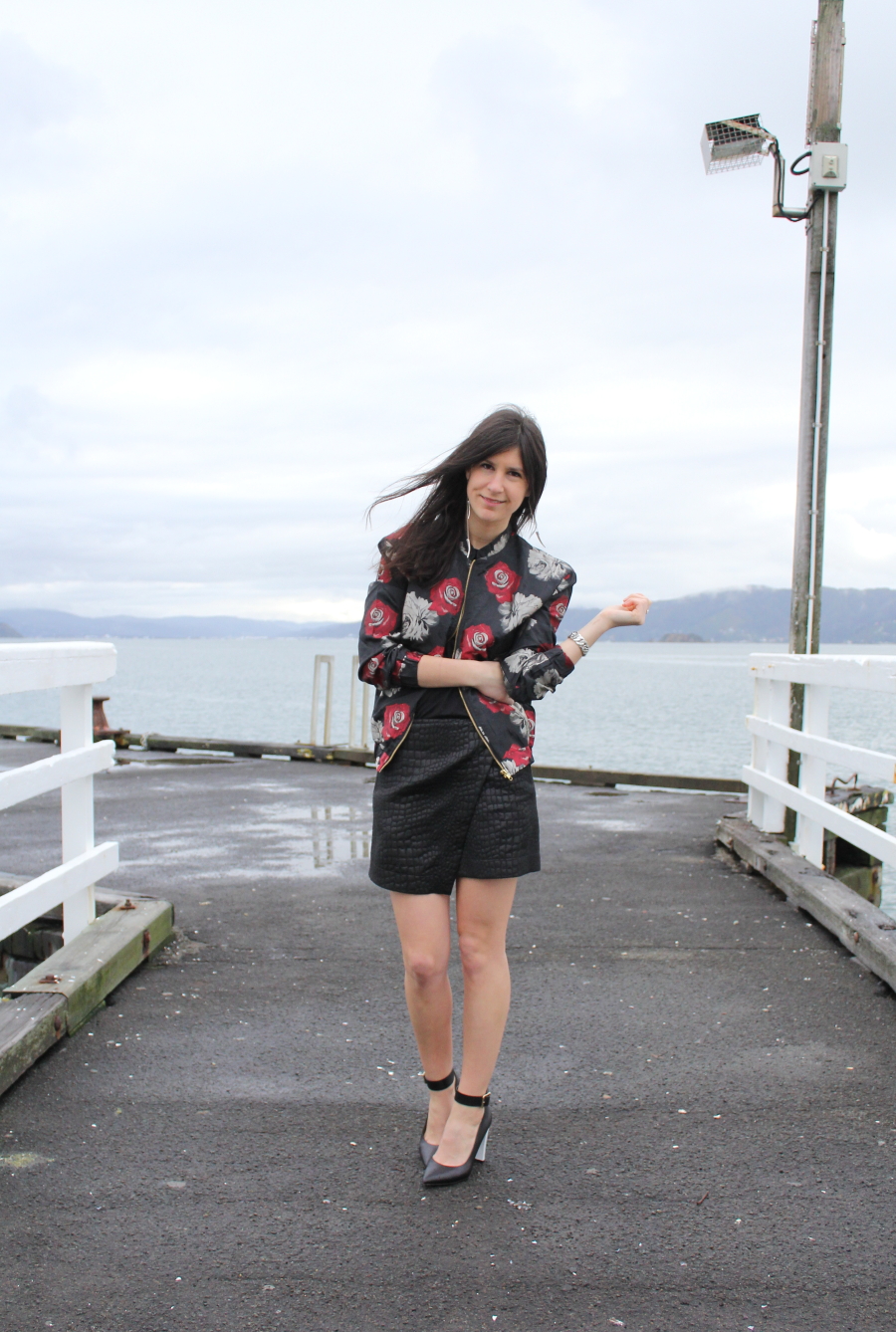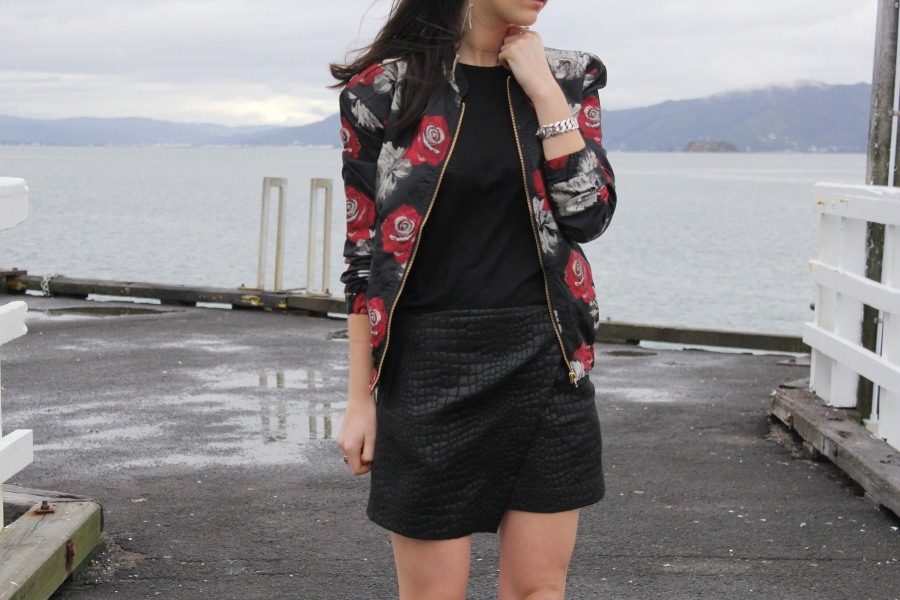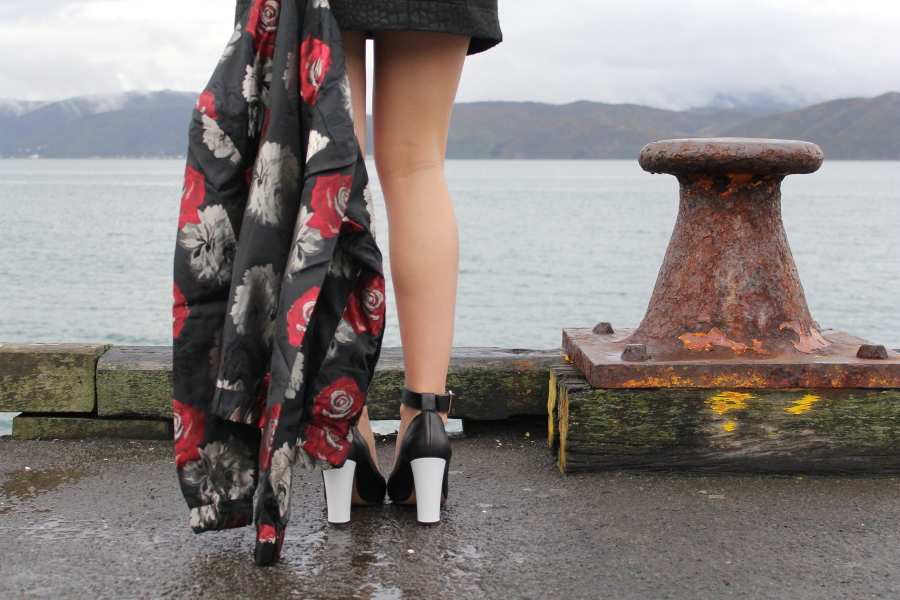 T by Alexander Wang linen t-shirt, RUBY pixie skirt (or similar), Boohoo floral bomber jacket, Marni heels
With winter well and truly behind us, my mind is quickly moving on to thoughts of summer. Sun-soaked days offset by a cool sea-salty breeze, days which extend long into the evening, and an excuse to eat more than my fair share of sorbet on an almost-daily basis. But still, with all that and so much more to look forward to, I can't help but linger on a few remnants of winter. Days of dressing almost exclusively in black, and florals which, for lack of a better word, seem almost gothic.
One of the things that was strikingly obvious at New Zealand Fashion Week, was that romantically dark florals and bomber jackets, are both going to be big in Winter 2014. I'm not usually one to jump on a trend, or better yet, a trend six months out, but considering how long bomber jackets (and florals!) have been around, this one was a bit of a no-brainer. Boohoo already seem to be ahead of the game, with their latest boutique collection comprising mostly of dark dreamy florals and dramatic shapes, an accessible route to next years trends without having to wait. For me? I'm just going to stick with this bomber jacket; for those summer days when all I really want to wear is black.
Get the look: