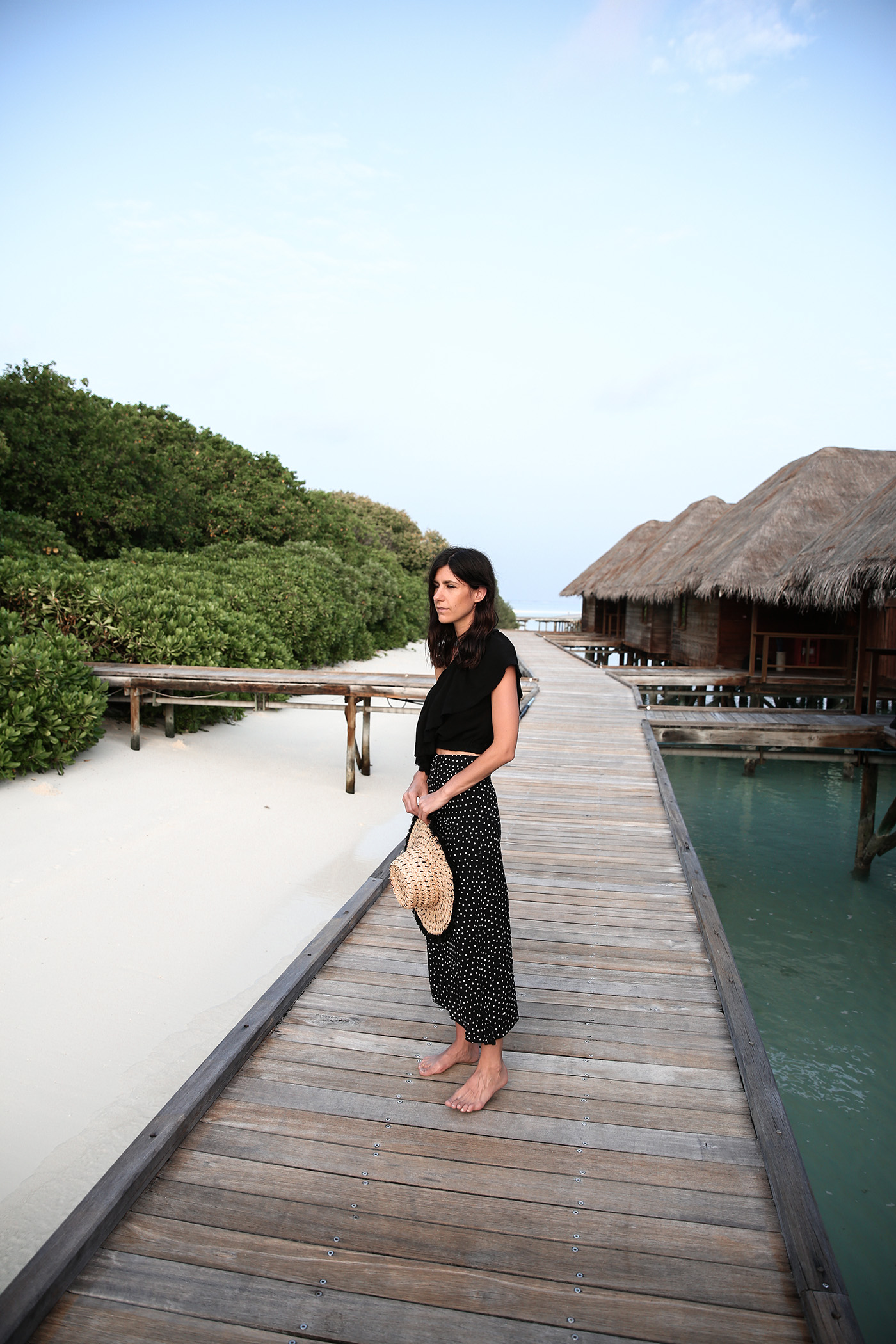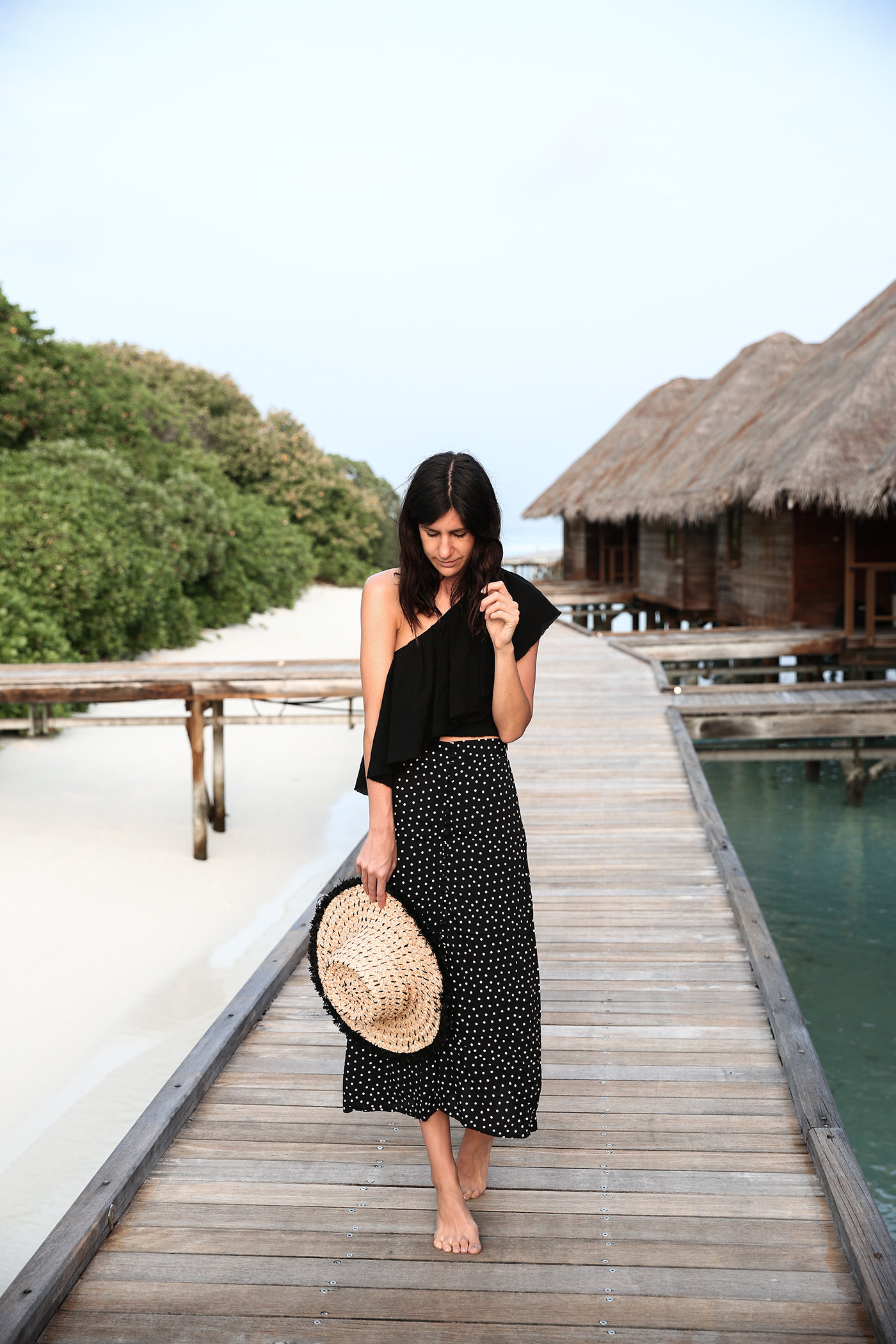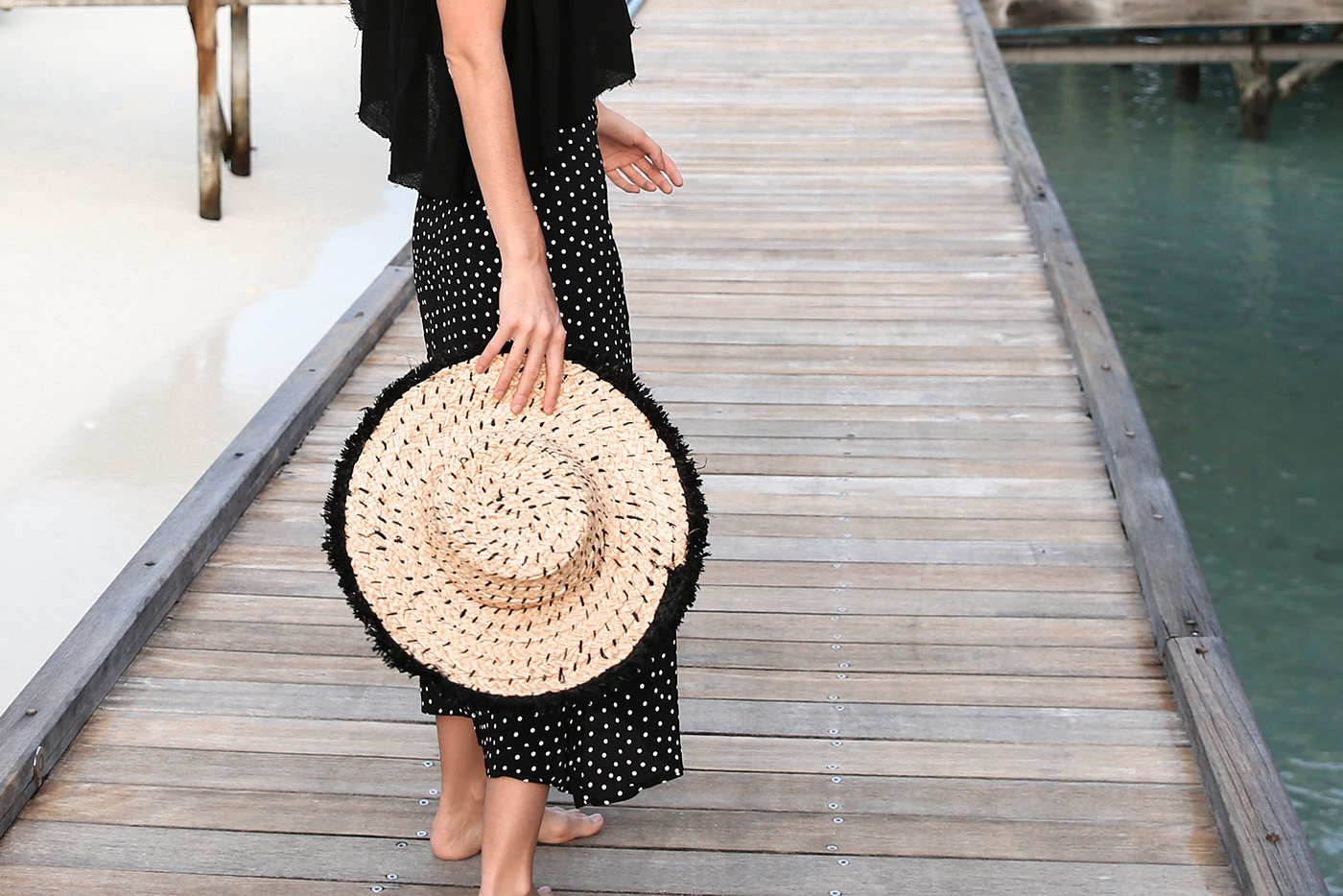 I thought I'd kick off the new year by sharing some of my style resolutions for 2018 – many of which I'm hoping that this year, I'll be able to keep! Before I jump into this post, I wanted to firstly say a small thank you – I hugely appreciate each and every one of you that takes the time to drop by my little corner of the internet, and read and engage with my blog posts, instagram, and YouTube channel. I hope that you all had the most incredible time ringing in the New Year with your loved ones, and I hope that 2018 brings you a lot of joy and happiness.
Wearing Faithfull one shoulder top, Flynn Skye skirt and Sportscraft straw hat (old but this is cute and this one is one sale!)
EXPERIMENT WITH COLOUR
Taking a quick look back through my archives, this seems to be one of those re-ocurring style resolutions that I can never quite seem to keep. But, as I've found myself gravitating towards a bit more colour recently, I'm hoping that this year will be the year that I break that trend. I'd really like to develop a strong colour palette of blush pink, ochre and caramel so let's see where the year takes my wardrobe…
WEAR FLATS MORE OFTEN
I walk a lot, so this next style resolution is focused on adding more 'practical' shoes to my wardrobe – or at least choosing to reach for them more often. I recently bought this pair of leather loafers which I thought would make a good dupe for the Gucci horse bit loafers as well as filling the gap for a good pair of flat leather shoes in my wardrobe. These have well exceeded my expectations, and I have a feeling that I'm going to be reaching for them a lot in the months to come.
BUY LESS, CHOOSE WELL
I made my fair share of shopping mistakes in 2017, and I want to make sure that this year isn't a repeat of last year. I fiercely believe that a well curated closet is a thoughtful one, so in 2018 I'm going to place more of a focus on buying less, and choosing well, which should in turn lead to a happier looking wardrobe in which everything gets lots of wear.
WEAR ONLY WHAT YOU FEEL GOOD IN
Following on a little from my previous style resolution, I found that in 2017, I would wear things for the sake of wearing it – regardless of whether it made me feel good or not. I put this down to those 'shopping mistakes' I mentioned; I almost in a way felt obligated to get wear out of those items that really, had no place in my own wardrobe (as lovely as they were). This year, I'm making a point of only wearing the things that I feel good in – and parting with the things that I don't.
DON'T BUY INTO EVERY TREND YOU SEE
It's safe to say that I don't experiment often; my wardrobe is very basic, but that doesn't mean that I don't enjoy seeing what trends the year are in store for the year ahead and occasionally working a couple into my own closet. What I tend to find for the most part, is that as far as my wardrobe goes, my preoccupation with a trend is usually pretty short-lived. So, this year I think I'll be focusing more on trends that are already present in my wardrobe – not only will it save me from buying things that I don't really need, but it'll stop me from making one shopping mistake too many.
Do you have any style resolutions for 2018?