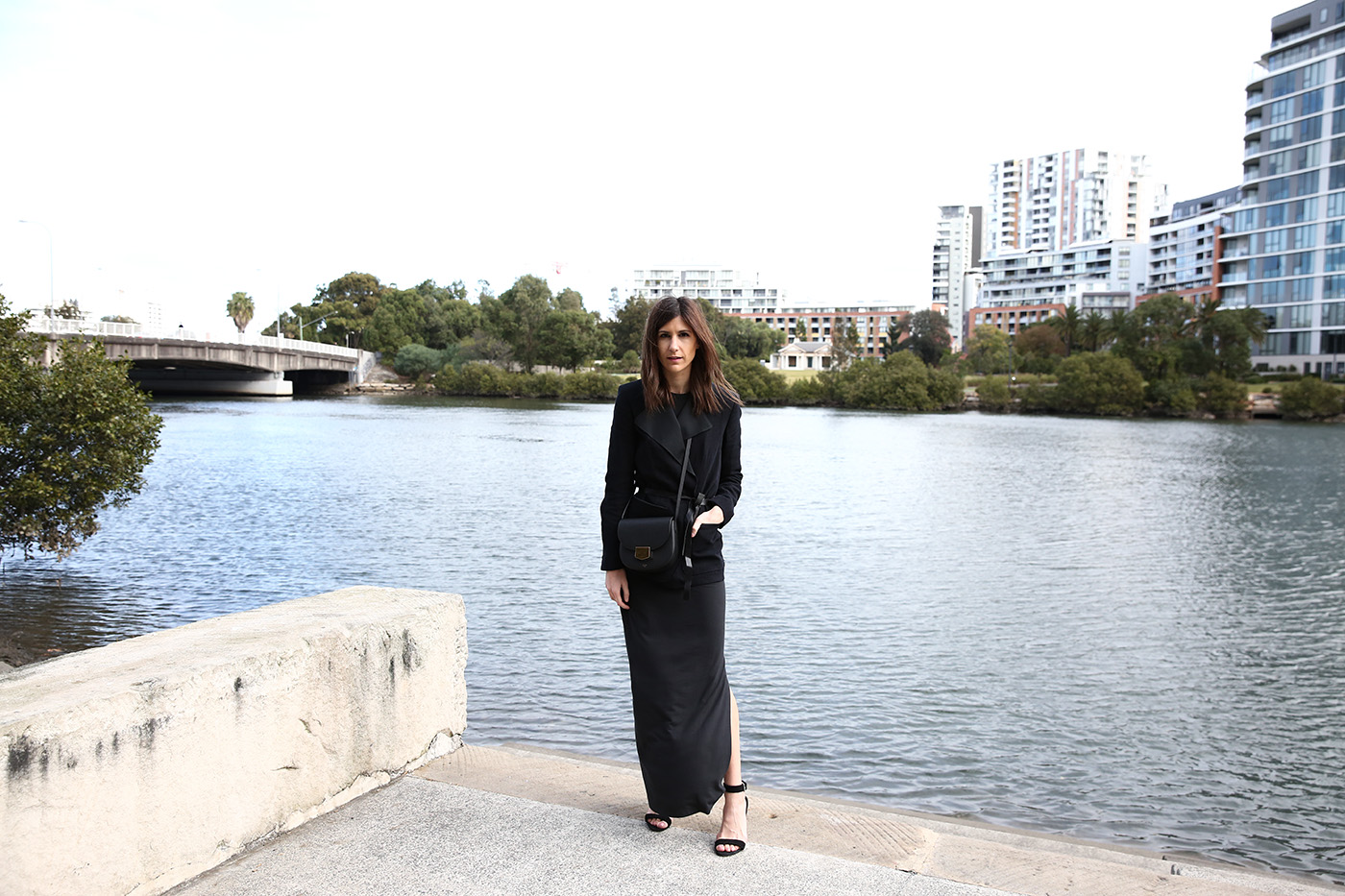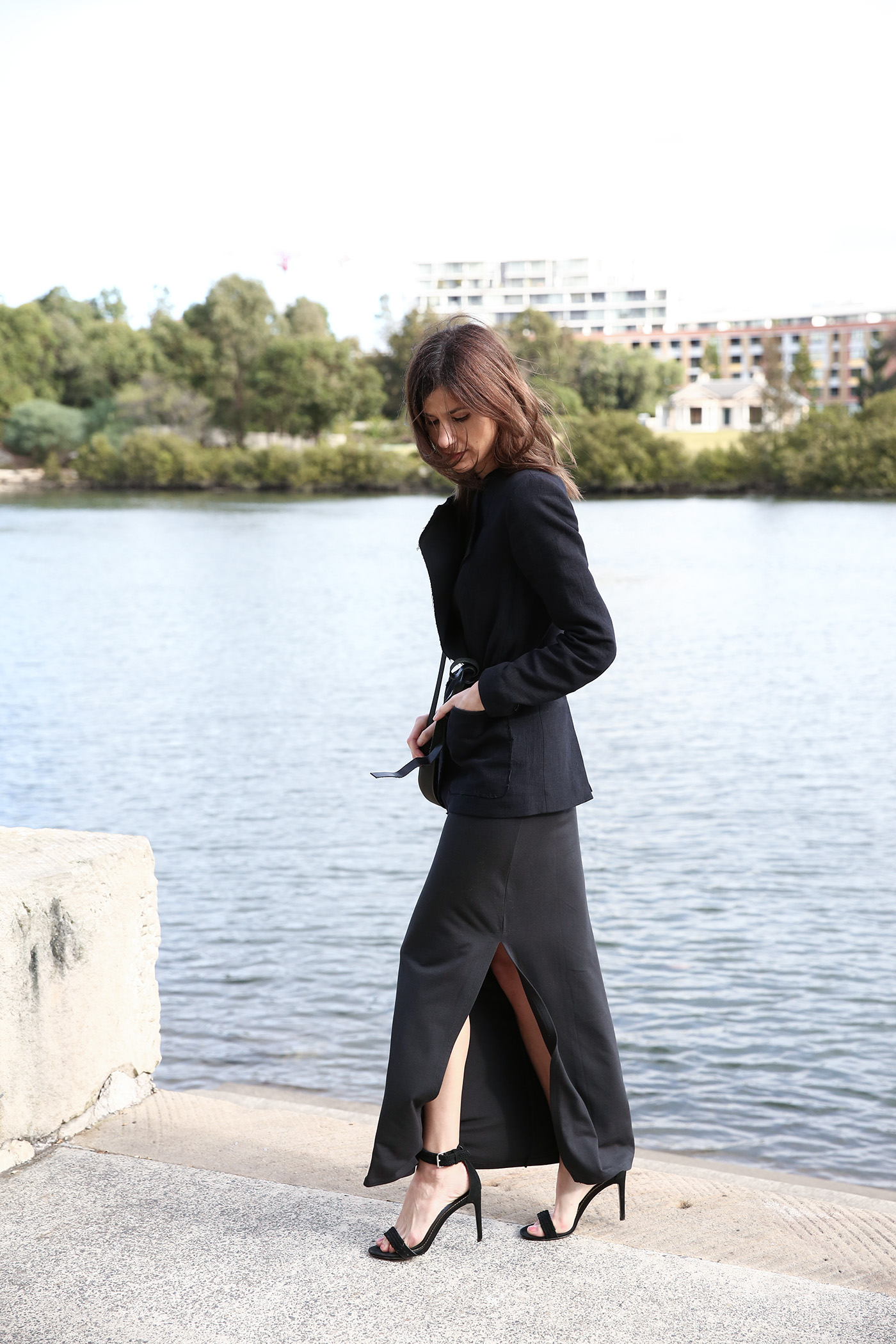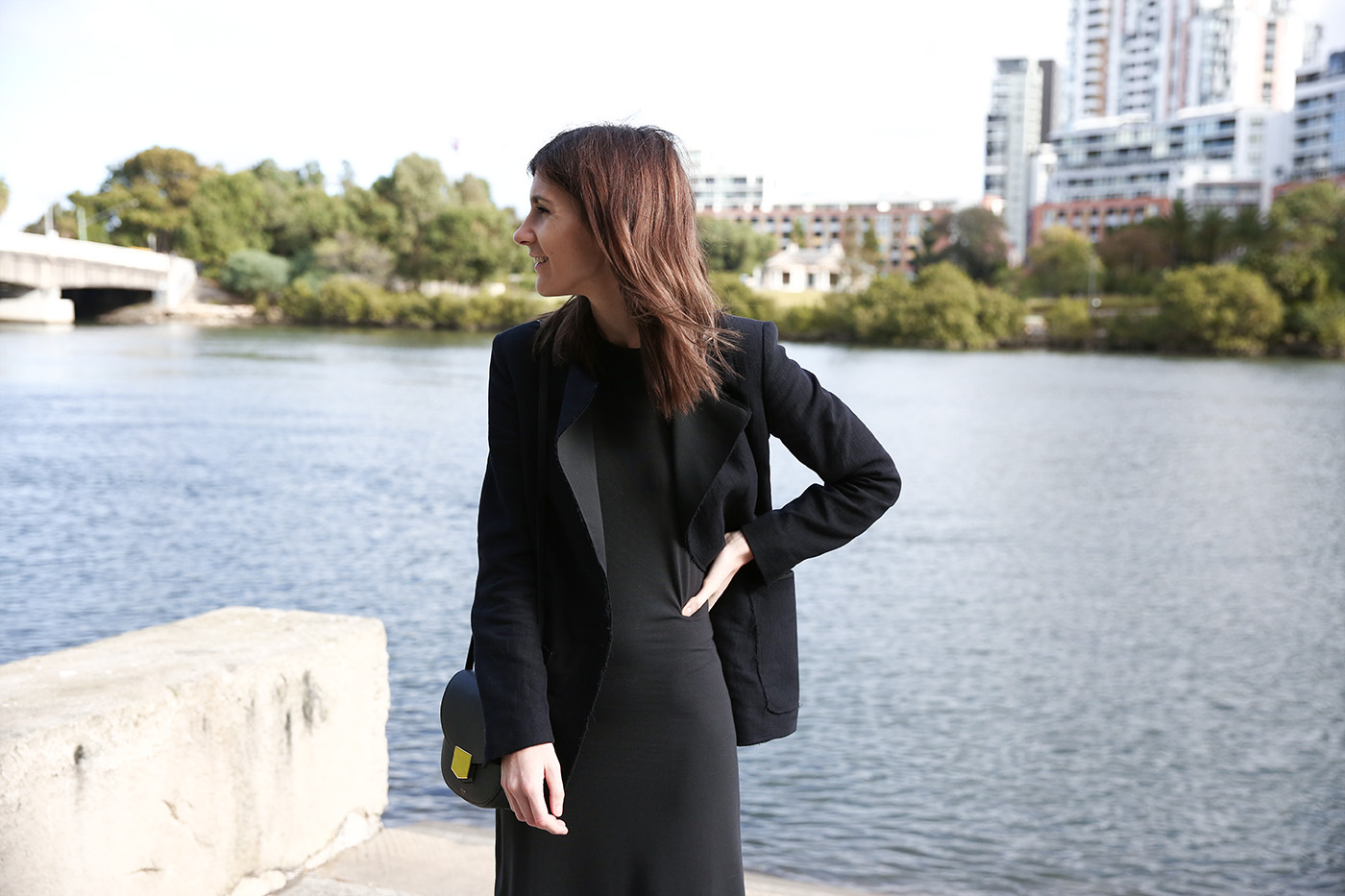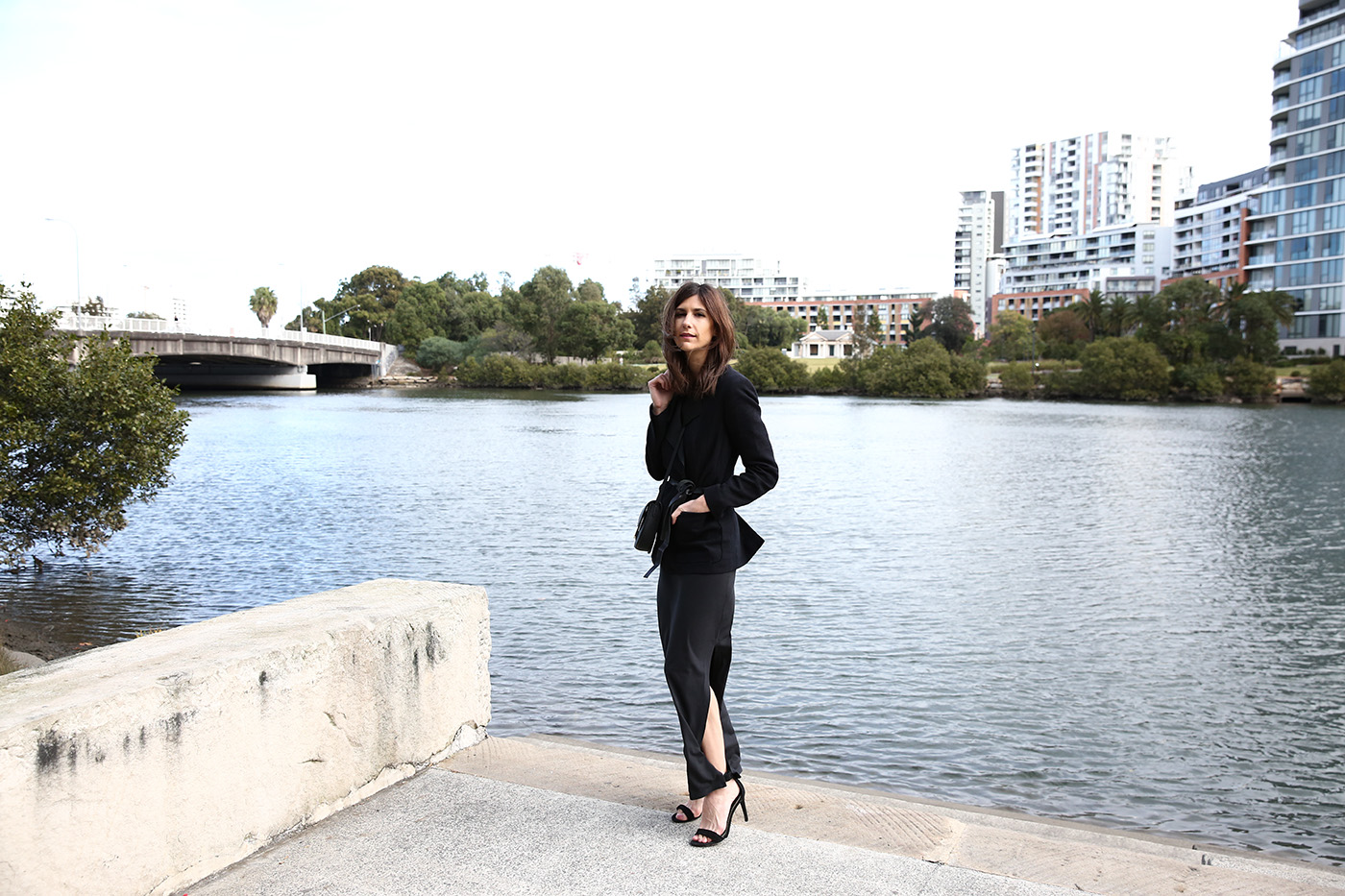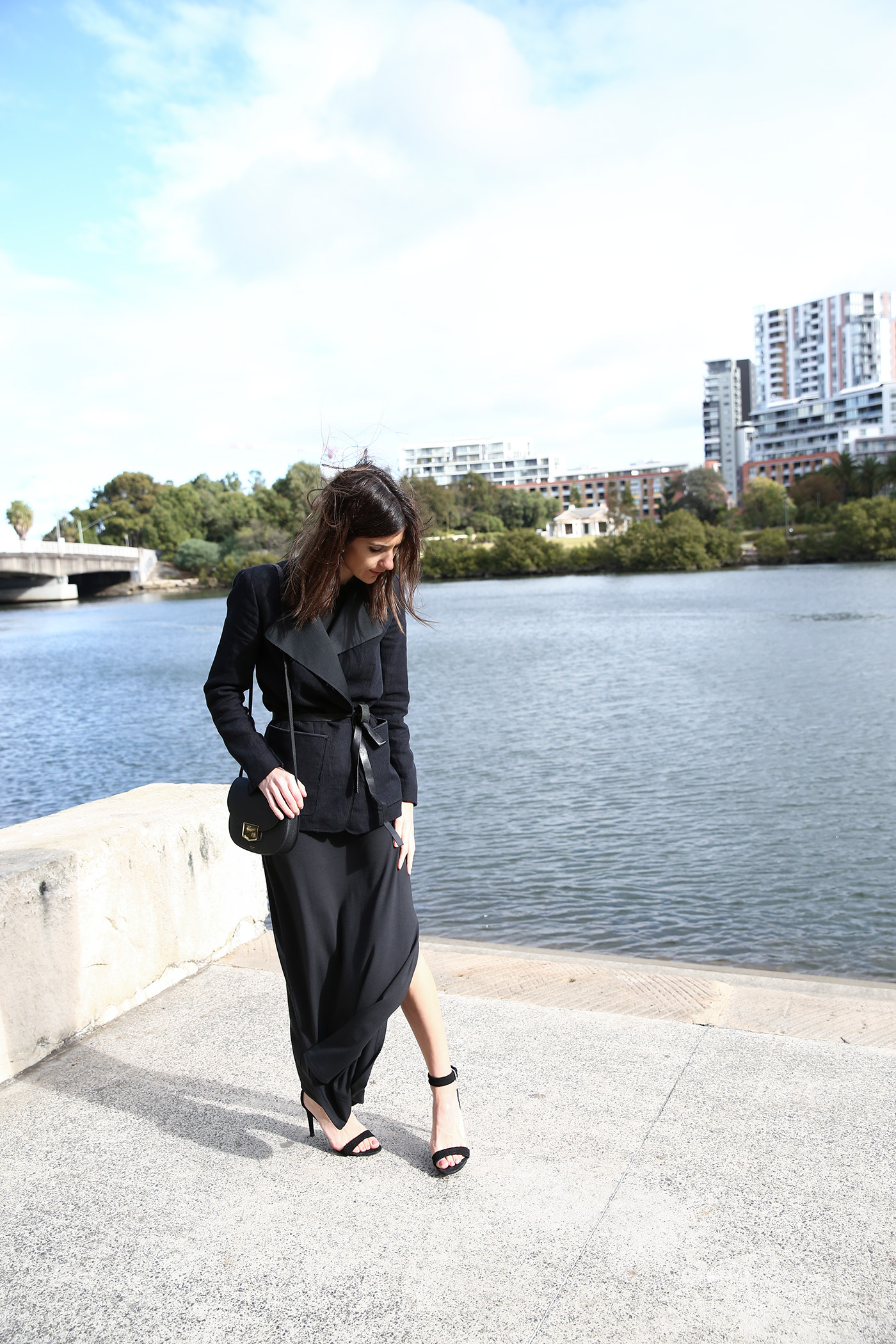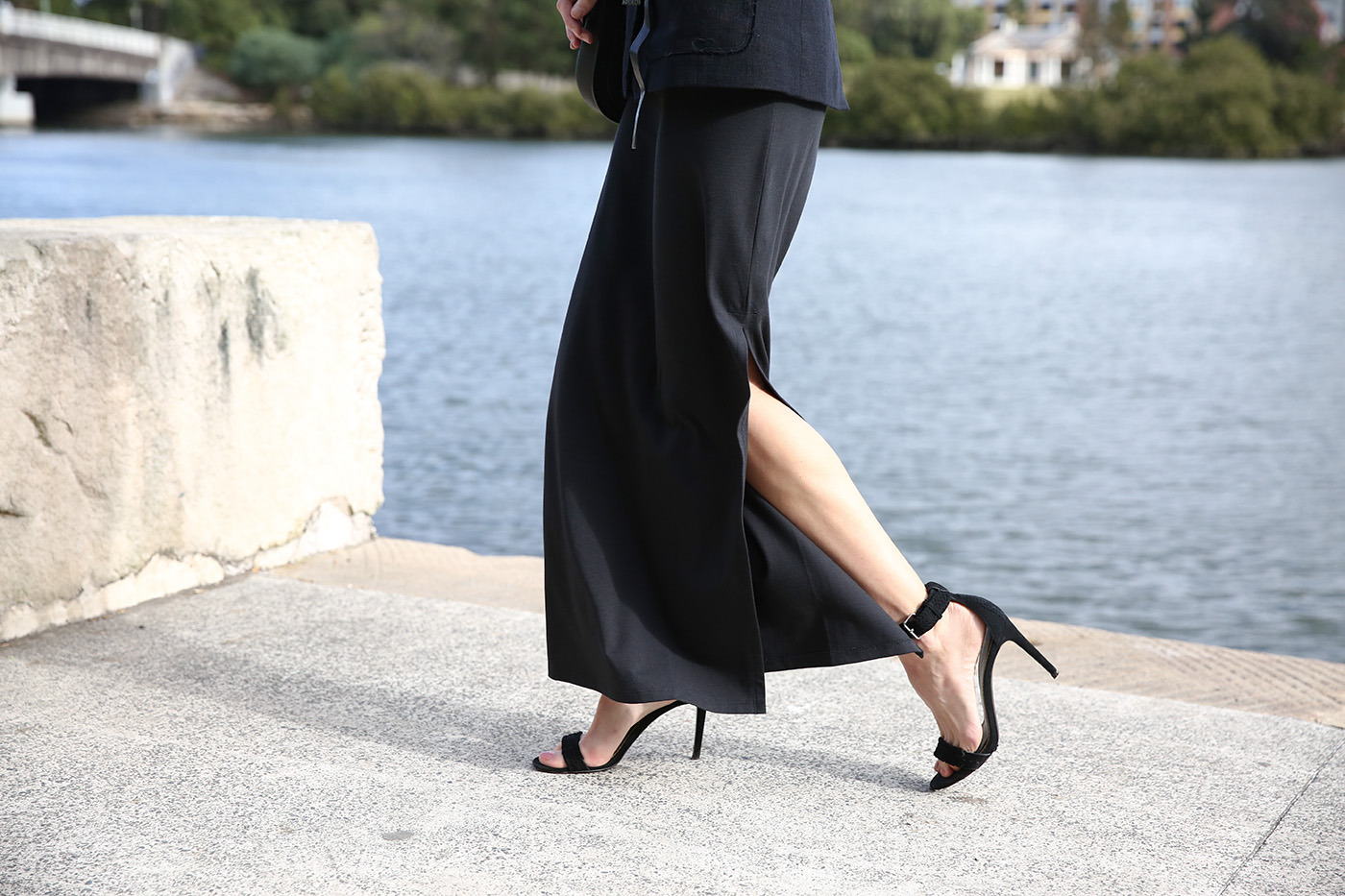 Grana pima cotton maxi dress* (10% off using the code JAMIExGRANA), Isabel Marant blazer (collarless here and I also love this one), Tibi heels (similar here and affordable here), Celine small trotteur bag (medium size here)
I'm the kind of girl who always tries to look beyond the obvious way to wear something; I say this time and time again, but I want my wardrobe to do double duty, and I like everything hanging in my closet to really earn its keep. So when this cotton maxi dress from Grana came my way, I started to think about how I could style it beyond a casual summer maxi dress just worn on its own (because let's face it, this is a great summer vacay piece).
So I decided to layer the maxi dress underneath a thick structured blazer – mine is from Isabel Marant and honestly, it's such a dream to wear! – with some strappy heeled sandals, to give it more of a dressed up vibe. I feel like this would be a great outfit to wear for dinner or evening out (we're headed to Toko this Friday night so I'm thinking this could be a good option), which is why I chose to keep the colour scheme monochromatic, though would you expect any less from me? I also love the sexy side split – it's a little something that you wouldn't really expect, and it makes for some great leg-baring moments! For reference, I'm wearing the dress here in an XS; it's snug around the hips but there's a bit of give around the waist which I typically expect with dresses like this.
Also, if you hadn't spotted it already on my Instagram, I thought I'd give you all a bit of a sneak peek of my latest wardrobe addition; a rather spendy purchase from Celine. I'm planning to share a little bit more about this cutie later this week both on my blog and on my YouTube channel so make sure you keep an eye out! x