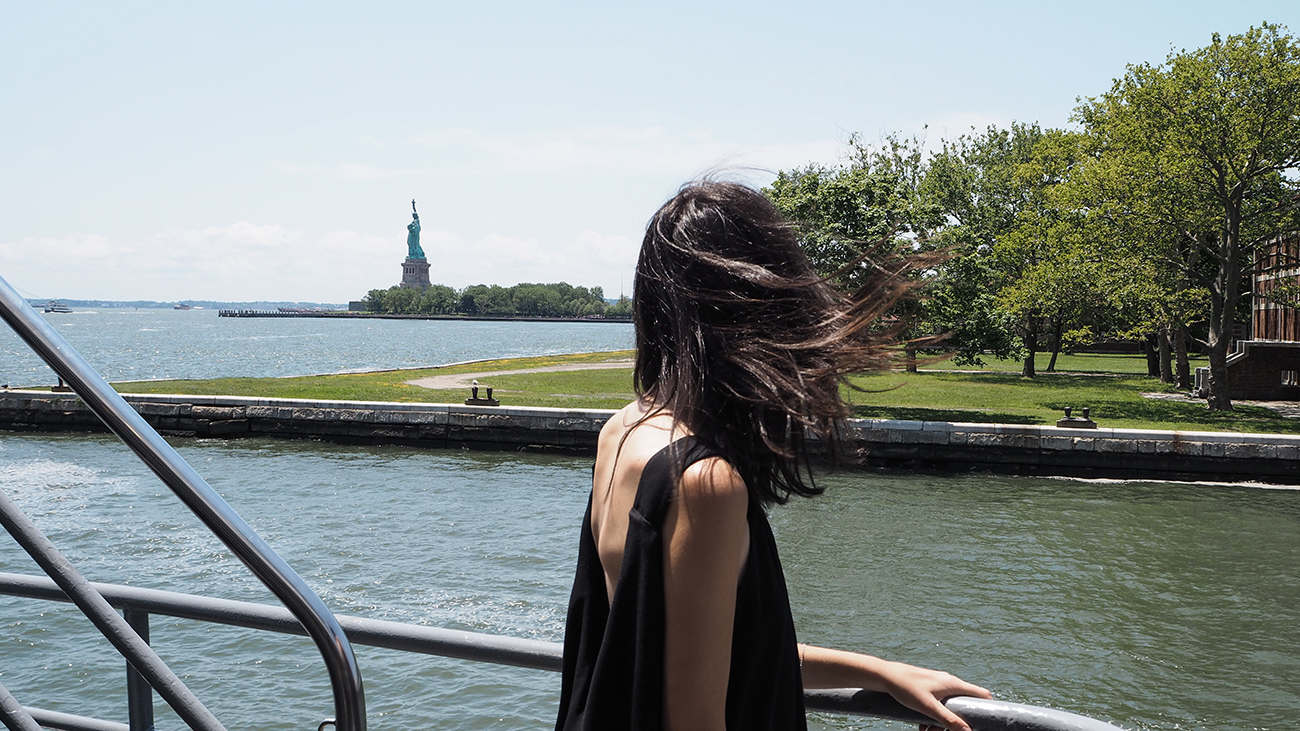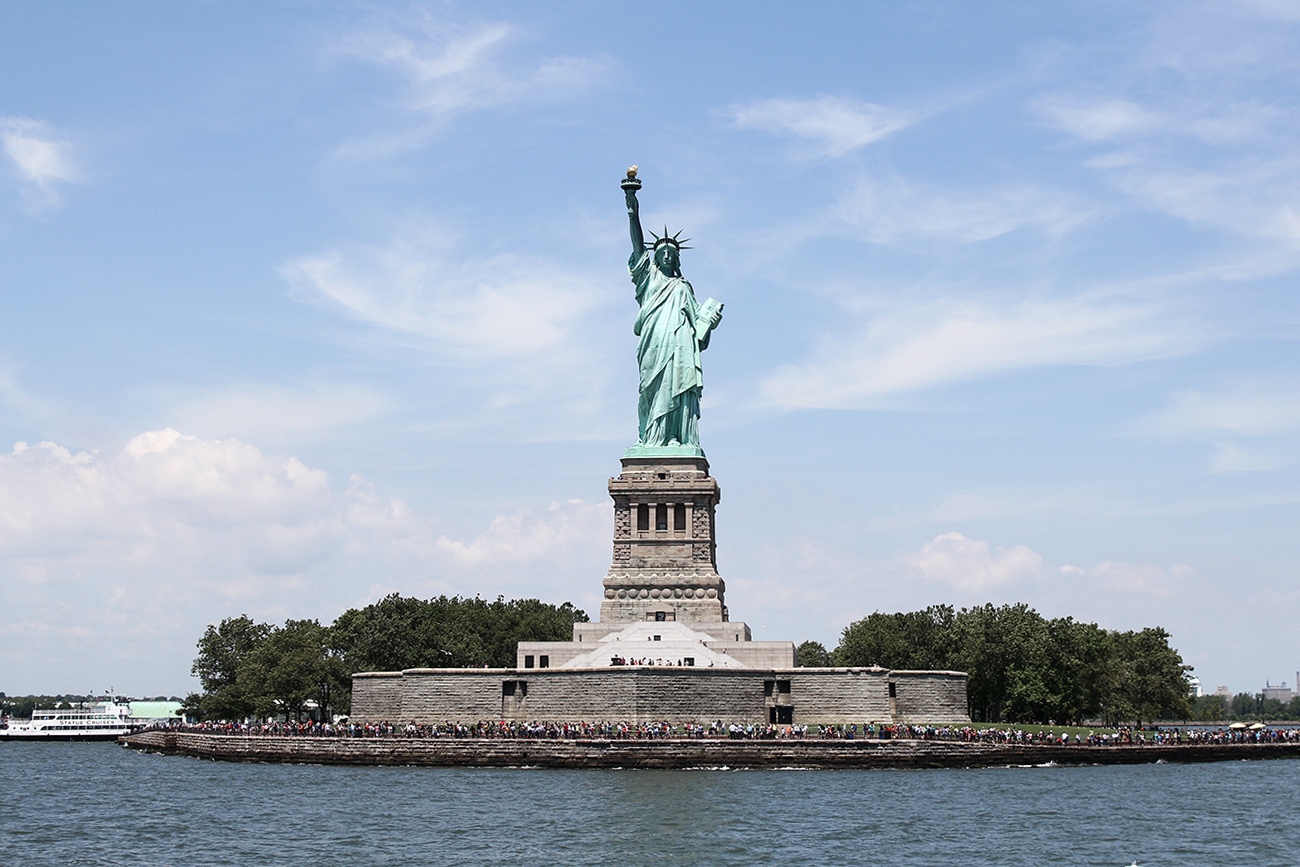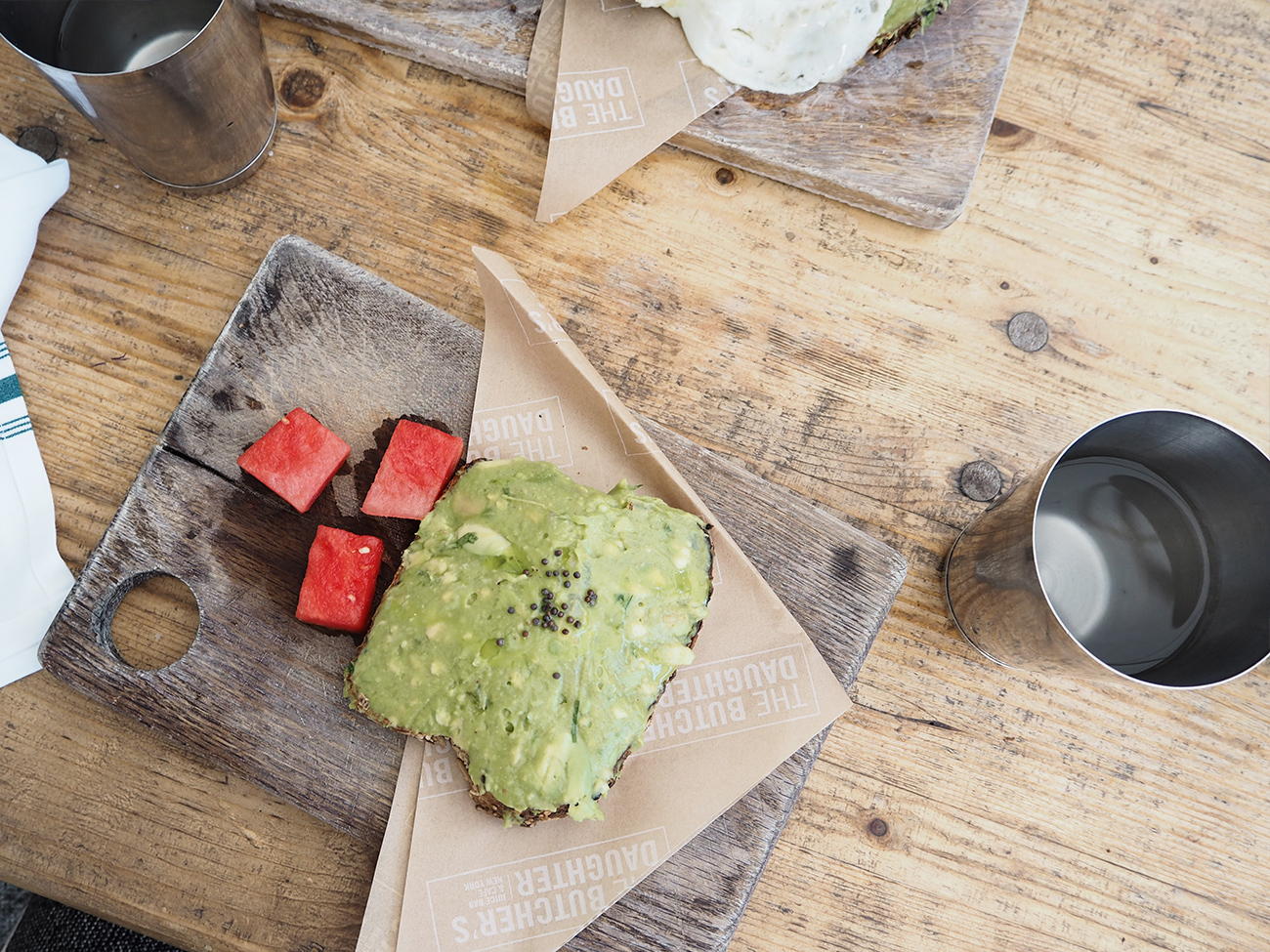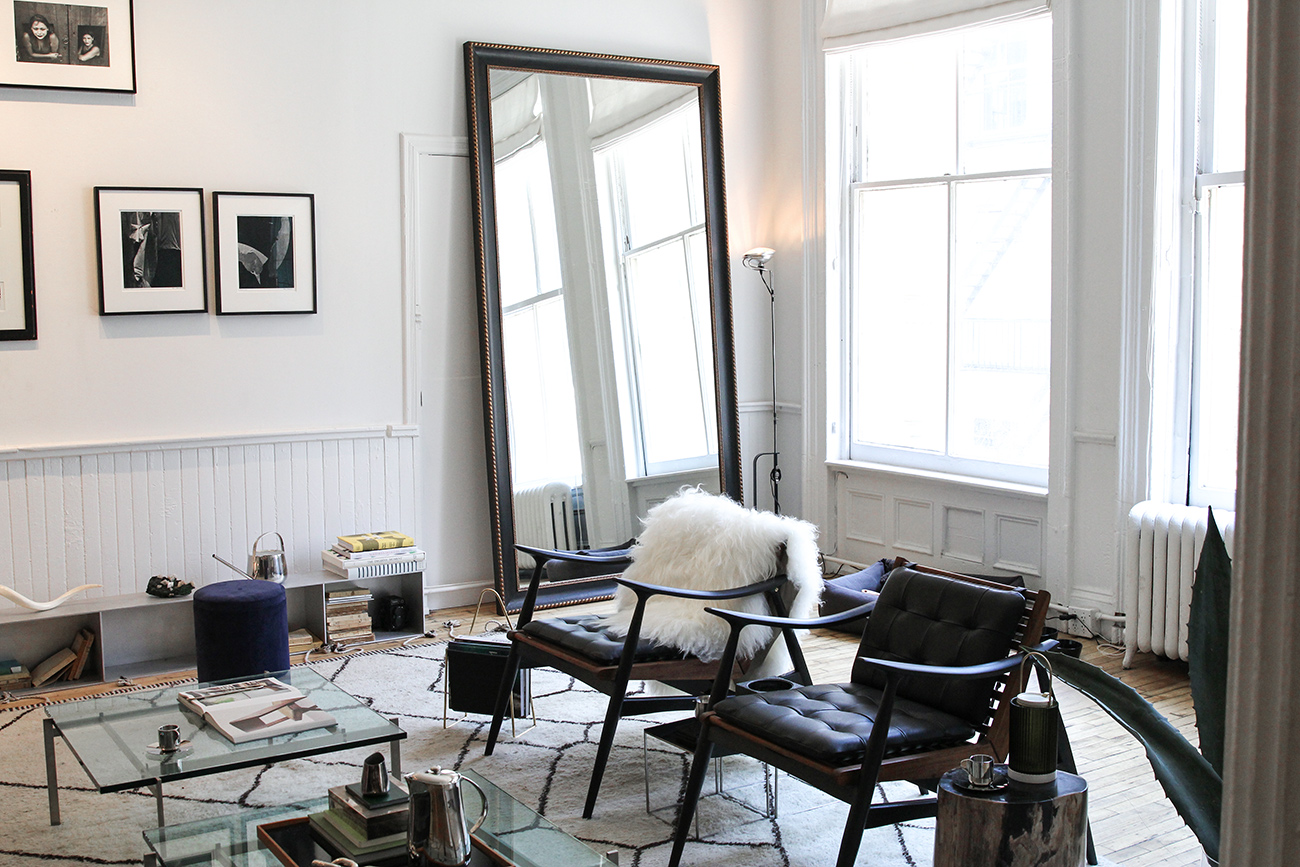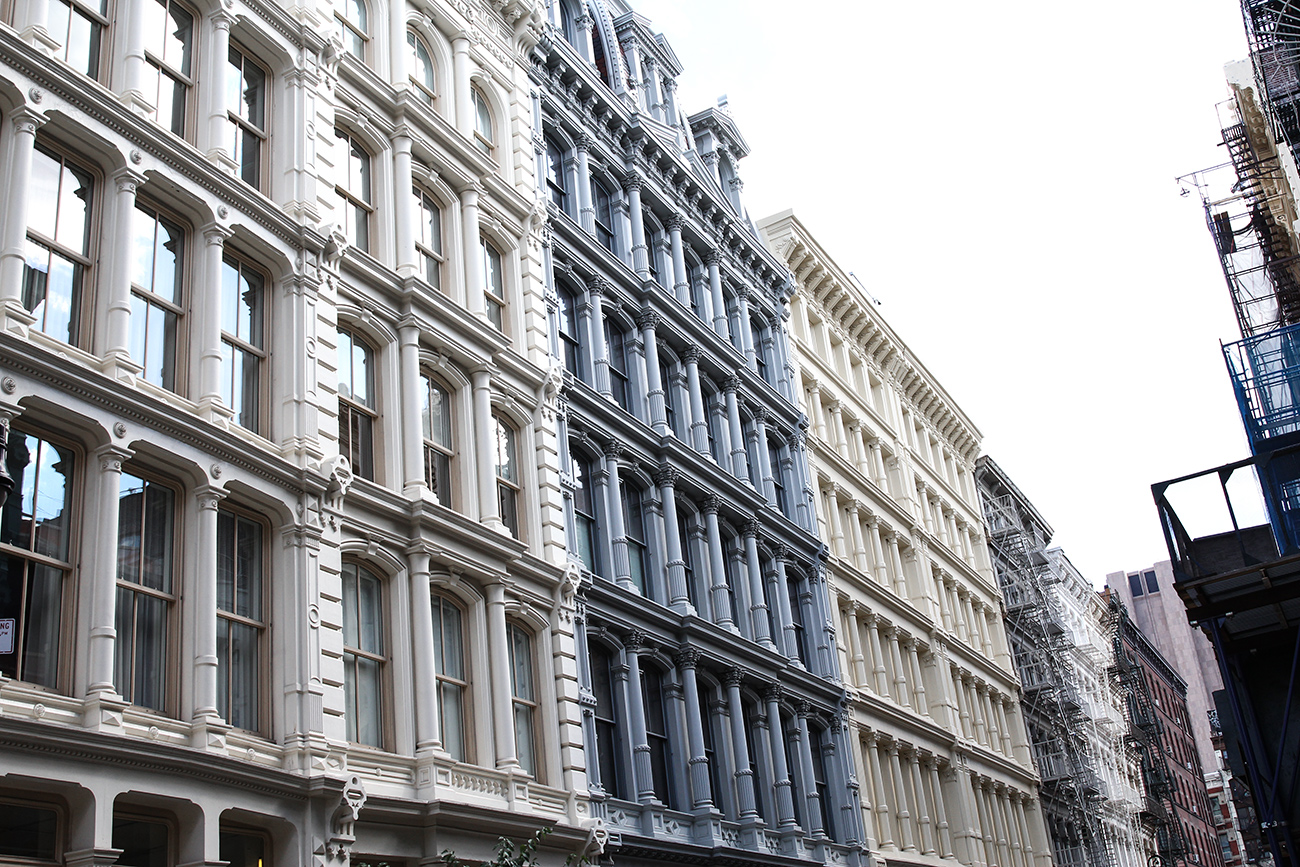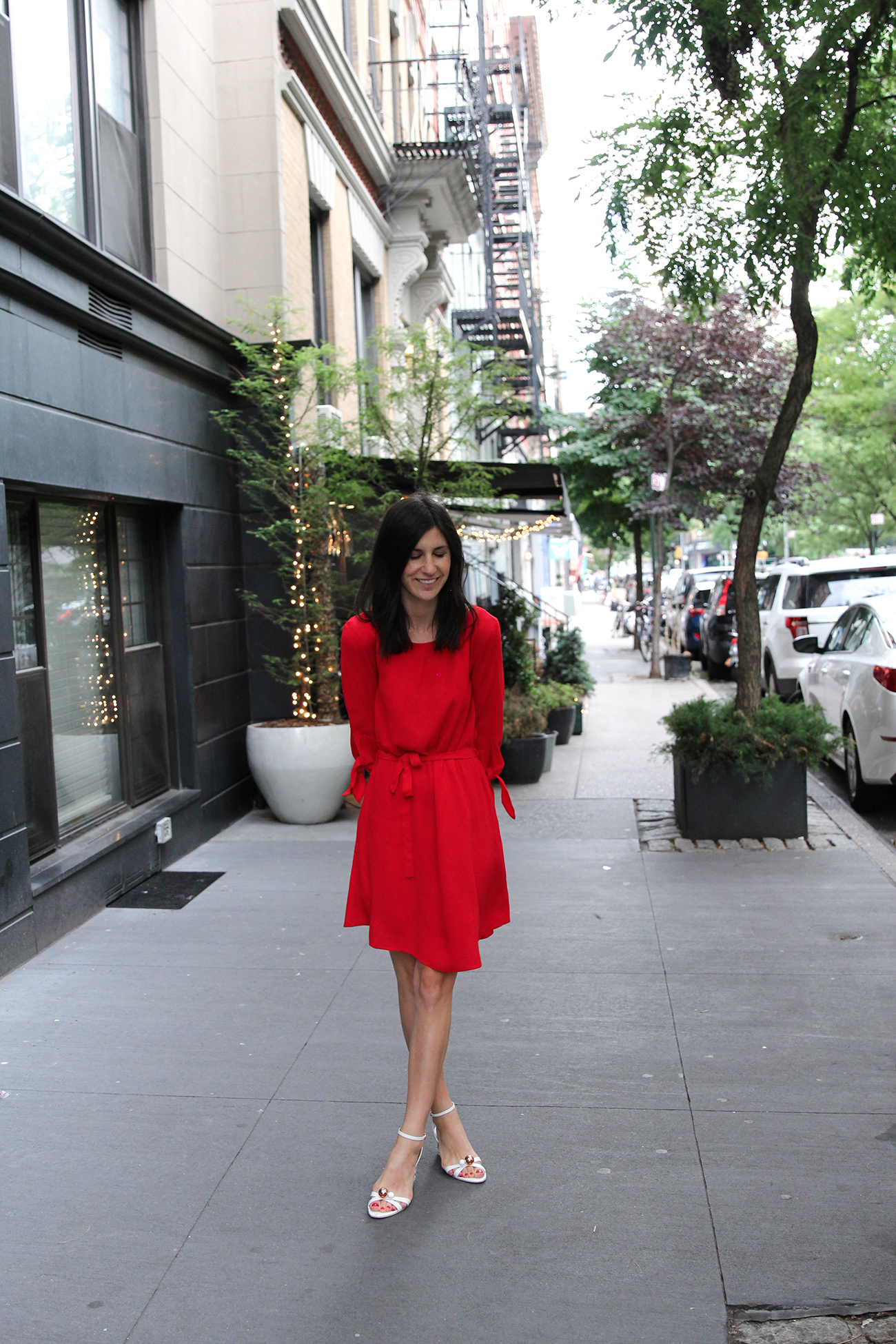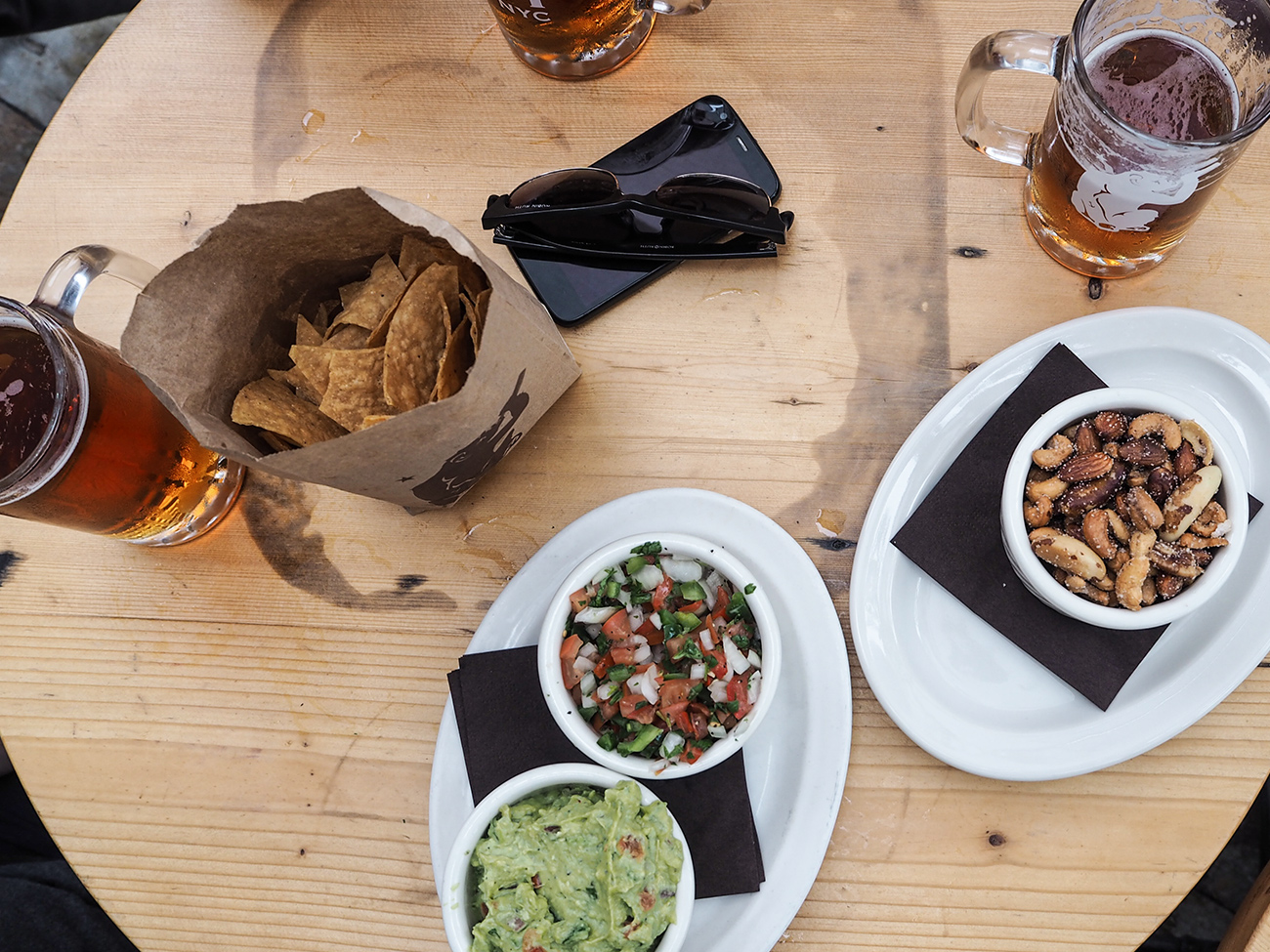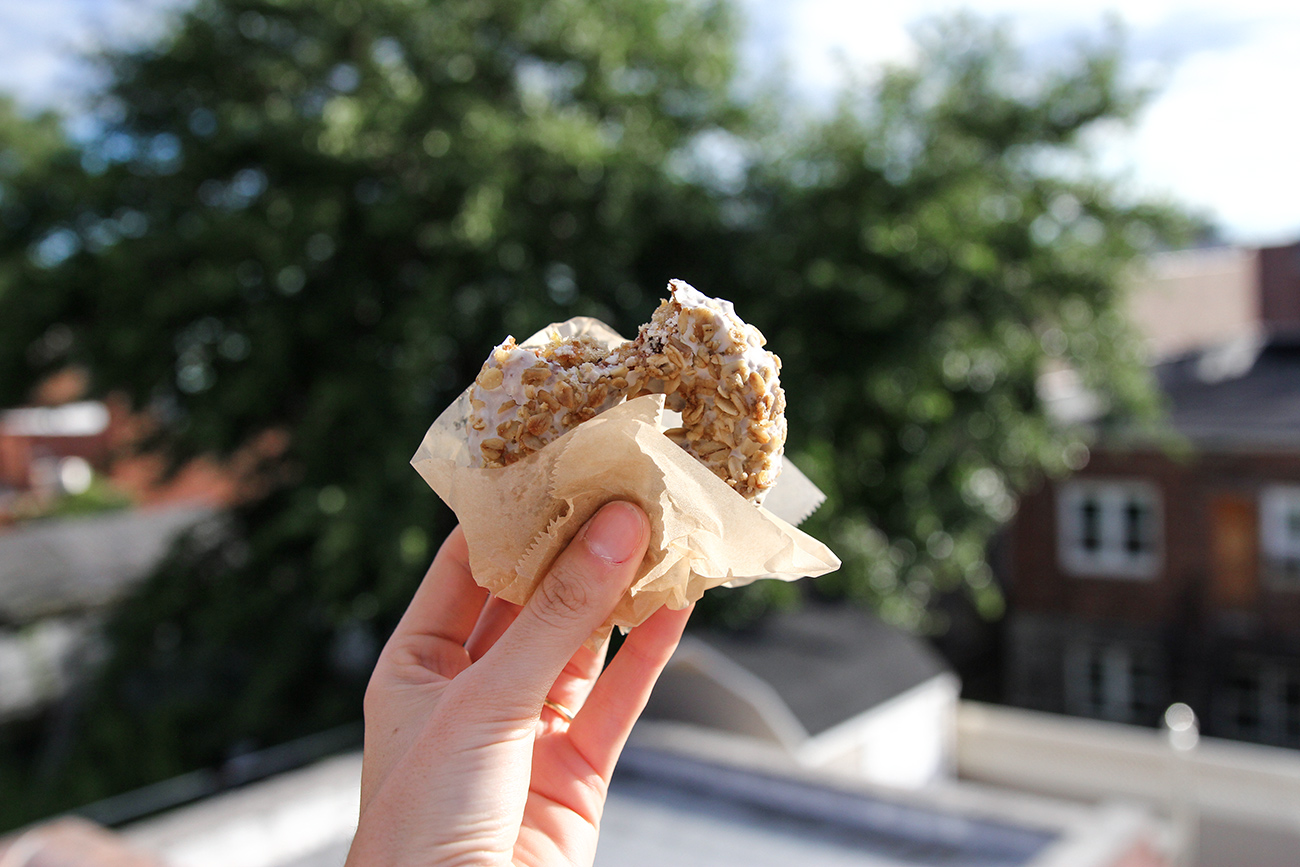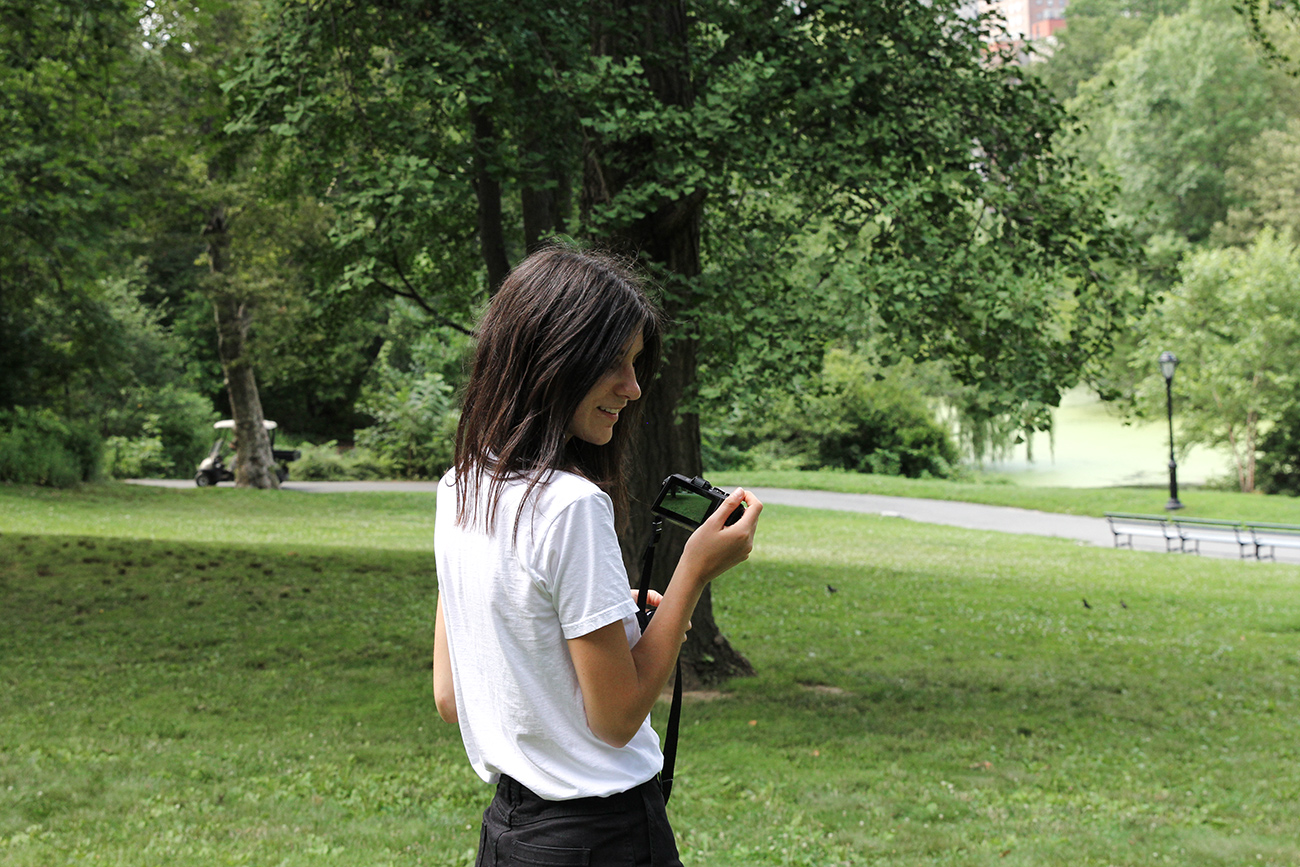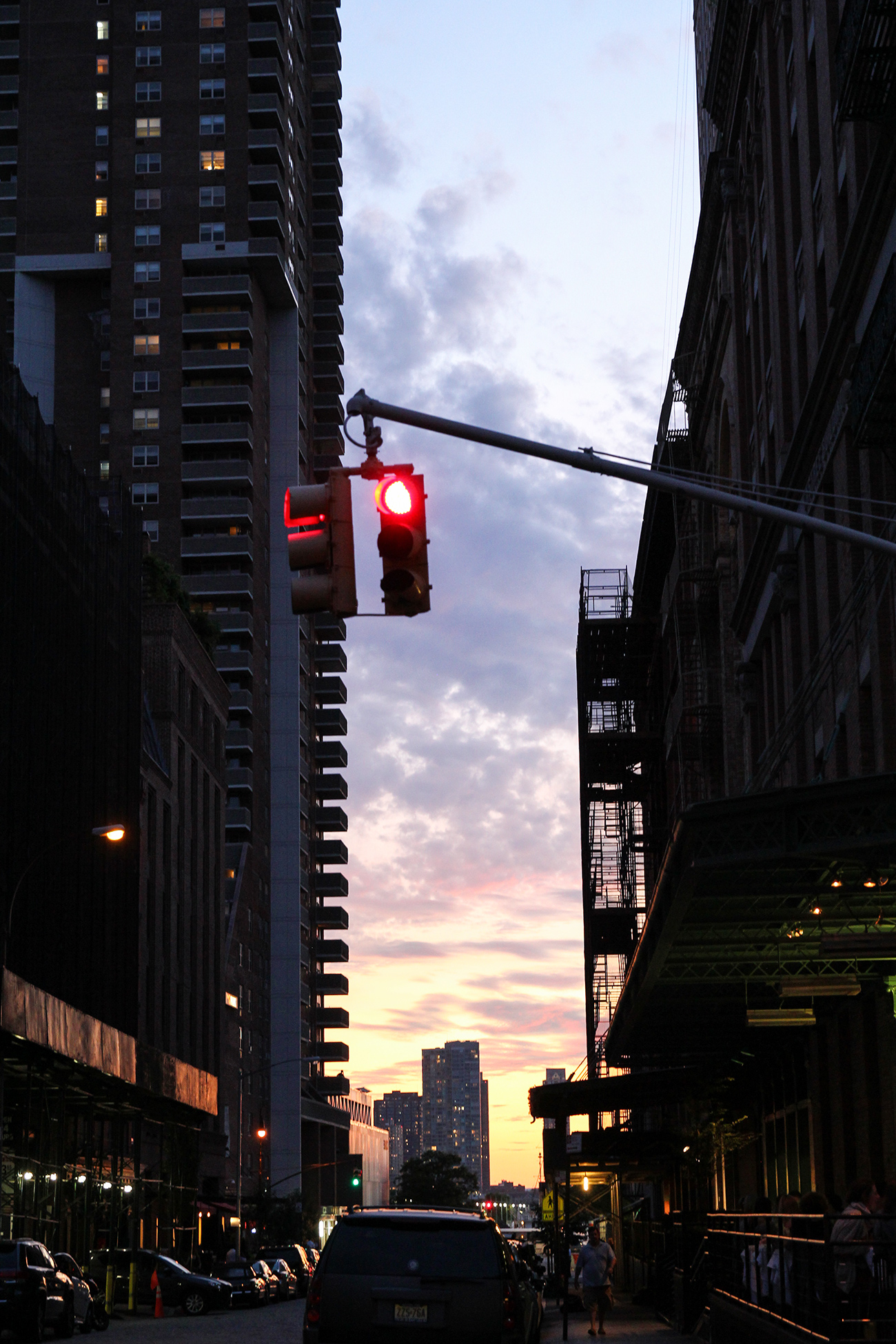 outfit 1; Karen Walker dress (similar), ASOS slide sandals (also love these), ASOS sunglasses
outfit 2; RUBY harmony bow dress (cute alternative here), Sophia Webster loren sandals (these are gorgeous too!)
outfit 3; Brandy Melville t-shirt, Country Road mini skirt
Be still my beating heart. New York; it's a city that never sleeps… and a city that steals my heart and takes my breath away in one fell swoop.
The first stop on the US leg of the trip, we walked the city until our feet were tired and our bellies were full. We stayed for just under a week, which is just long enough to take in everything that this magnetic city has to offer.
E A T & D R I N K
Egg Shop | 151 Elizabeth St, New York, NY 10012
After a week of eating pasta, pizza and cheese, Egg Shop was a welcome reprieve and one of our first stops upon arriving in New York. Queues for a table can get up to 90 minutes (or more) on the weekend so drop in on a weekday morning to avoid lining up.
The Butcher's Daughter | 19 Kenmare St, New York, NY 10012
Just across the road from Egg Shop is the Butcher's Daughter, which was recommended to me by my cousin. The menu is simple – egg soldiers with toast, granola with coconut yoghurt, and avocado on toast – but they do they basics well, with a little twist. Oh, and did I mention that the menu is almost completely vegan and 100% dairy free? Try one of their almond milk shakes.. they're some of the best that I've tried!
Luke's Lobster | 26 S William St, New York, NY 10004
I'm always impressed by how generous the lobster servings are in the US, and Luke's Lobster is no exception. Refreshingly simple and utterly delicious, a combo meal (with a drink and chips) will only set you back $18. There are a few locations round the city but we dropped in at their S William St store, a stones throw away from Wall Street and Battery Park.
Shake Shack | Madison Square Park, Madison Ave & E.23rd St, New York, NY 10010
It's true what they say, Shake Shack really does live up to the hype. Opt for a classic burger with fries and a shake, or the shroom burger if you're a vegetarian, and you won't be disappointed. There are a couple of Shake Shack's around the city but if you ask me, I think you're best off going to the original in Madison Square Park, if just for the ambiance alone. There's usually a bit of a queue but don't let that deter you – their burgers are definitely worth the wait.
Katz Deli | 205 E Houston St, New York, NY 10002
Katz is a New York institution, and the place to go if you're craving a pastrami sandwich. It might not look like much from the outside (or the inside, if I'm being honest!), but this deli is serious about its sandwiches and should be at the top of the hit list for a sneaky sarnie after a big night on the town.
Momofuku Milk Bar | 251 E 13th St, New York, NY 10003
If you have a sweet tooth – like I do – then Momofuku Milk Bar should definitely be on your hit list. Pick up one of their cookies to nibble on as you wander the streets of New York, or grab their infamous cereal milk soft serve; it's definitely worth the wait.
Doughnut Plant | 220 W 23rd St, New York, NY 10011
While I'll usually grab an ice cream over a glazed doughnut any day, Doughnut Plant takes doughnuts to a whole other level. Seriously. Do yourself a favour and order a half dozen – they're that good. My favourites were hands down the Tres Leches – which is as decadent as it sounds – and the Blueberry Cream – with enough fresh berries tucked into the dough to convince yourself that it's a "healthy" treat.
Nobu | 105 Hudson St, New York, NY 10013
If there's one place that I had been absolutely dying to go to, it was Nobu. After reading some reviews I was feeling a little bit hesitant about our choice, but trust me when I say it more than exceeded my expectations. The food is mouth-wateringly delicious, and the portions are generously sized. For a party of two, you can expect the bill to set you back about $300 (including tip) – give or take – and you'll leave feeling blissfully content. The restaurant is typically packed every night so make sure to book ahead; reservations open one month in advance, and you're more likely to get a reasonable time on a weeknight. If you do make a booking, be sure to order the rock shrimp tempura in a spicy sauce – you can thank me later!
Happy Bones | 394 Broome St, New York, NY 10013
Good coffee isn't hard to find in New York these days, and one of my favourite coffee spots is hands down Happy Bones. Located a hop, skip and a jump away from Egg Shop, this tiny coffee shop makes a mean flat white and is a great place to rest your legs and refuel before hitting the pavement of New York, hard.
S E E & D O
Ride bikes through Central Park
If there's one way I'd describe Central Park, it's as an oasis in the middle of a concrete jungle; lush, green and calm, it's a stark contrast to the frenetic energy of the city that never sleeps. While you can walk the park by foot, the best way to take in the size, and the greenery is by bike. Bike hires are available from the southern end of the park or from Tavern on the Green. I'd recommend hiring your bike from the latter; a full lap of the park will take you just under an hour with no stops, and the Tavern on the Green is the perfect place to refuel and rehydrate (with a glass of Prosecco!) after doing a lap (or two!) of the park.
Take in the view from the Top of the Rock
One of my favourite ways to see the city is from above – it has a charm and a beauty that just can't be captured when exploring the city by foot. I've been to the top of the Empire State Building and the Top of the Rock and if you can only do one, I'd recommend the latter as it affords you the same stunning views, but with the iconic Empire State Building in the skyline. The best time to visit is during sunset – the view is absolutely spectacular!
Visit Lady Liberty
There's nothing more iconic in New York than Lady Liberty herself, and if you have time, it's worth taking a few hours out of your morning to head across to Liberty Island. A reserve ticket will get you across to both Liberty & Ellis Island, and a round trip takes approximately 1 hour, give or take, with boats departing every 20 minutes. The base of the statue can get a little crowded to say the least, so for a great vantage point be sure to be seated near a window or outside on the side of the boat closest to the dock as you enter.
See a Broadway show
In a city like New York, you can usually get away with taking each day as it comes – no reservations necessary. However probably the only thing that I would recommend booking ahead, is a show on Broadway. After hearing incredible things about the Book of Mormon, we decided to book in and I don't think we could have picked a better show. Prepare to spend the entire evening in a fit of laughter!
Drop by the New York Public Library
You could easily spend an entire afternoon wandering around the New York Public Library, though if you don't have time, it's still worth dropping by the lobby just to take in this beautiful building – especially if you're a Ghostbusters fan.
Walk the Brooklyn Bridge
While we didn't manage to fit this in on our trip, but a walk across the Brooklyn Bridge during sunrise or sunset is definitely worth squeezing in to your itinerary.
Go back in time at the Museum of Natural History
When it comes to art, history and culture, you're spoilt for choice in NYC, though if you've only got time to visit one museum, then the Museum of Natural History is an absolute must. It's practically impossible to see the entire museum in one day, so use the map you receive upon entering to plan out your route. If you're short on time, I'd hightail it up to level 4 to see the dinosaur exhibits (there are four halls in total), as the entry fee* is worth it for that alone.
* While it's not overly clear, the entry fee is a suggested price so feel free to pay as little, or as much, as you'd like.
Explore the Highline from start to finish
Once an old railway line, the Highline has since been converted into a park and walkway that spans from 11th Ave & 34th St in Hells Kitchen to 14th St in the Meatpacking District. The park is 1.45 miles long and from start to finish, will probably take a good 30-45 minutes to walk, depending on your pace. It gets incredibly busy on weekends so try pop by early on a weekday to avoid the crowds.
S H O P
Even though I had thoroughly convinced myself that a trip to the shops was off the cards, no trip to New York is complete without an afternoon (or a day!) spent browsing – and purchasing the odd 'souvenir' – from some of the incredible shops scattered around the city.
Some of my personal favourites include…
The Apartment by the Line | 76 Greene St, New York, NY 10012
Come for the apartment, stay for the shoes… The Apartment by the Line was everything that I'd expected, and then some. This light filled Soho apartment is a must see, and be prepared to spend some serious time browsing – everything in the apartment (except for the kitchen and bath) is entirely shoppable; transforming a typical shopping experience into something that is entirely unique. I almost had to restrain myself when I reached the closet – it's all Tabitha Simmons, Acne Studios and Proenza Schouler. I'll take one of each, please.
Opening Ceremony | 35 Howard St, New York, NY 10013
I could quite easily whittle away an entire afternoon browsing the racks of Opening Ceremony. With so many incredible designers on their racks, you'll find everything from Kenzo, to Proenza Schouler, to Commes des Garcons and Opening Ceremony's own brand. Make sure to check out the sale section before you leave – OC have some of the best sales I've ever come across (think 70-75% off RRP).
Acne Studios | 33 Greene St, New York, NY 10013
Need I say any more? A favourite of mine in Sydney, I can't resist popping into their stores while travelling too, even though a leather jacket from the iconic Scandinavian label will set you back the cost of more than a month's rent.
Madewell | Broadway & Broome St, New York, NY 10013
Probably best known for their iconic transport tote, Madewell is one of my first stops when looking for timeless basics and easy throw on pieces for the weekend.
J. Crew | 91 5th Ave, New York, NY 10003
While I can shop from J. Crew from the comfort of my bed at home, it's still a favourite of mine to pop into. The store is always beautifully and colourfully merchandised, and as sizing can vary between styles (shoes included), I prefer the experience of shopping instore before making my purchase.
S T A Y
While both times I've visited New York, I've been fortunate enough to stay with family away from the hustle and bustle of the city, I thought I'd share a couple of hotels worth staying in if you're planning a trip to the Big Apple…
NoMo Soho | 9 Crosby St, New York, NY 10013
Conveniently located in the heart of Soho – and a short walk to Canal St station – this contemporary and decadent hotel is the stuff that dreams are made of. Bar the fact that the entrance alone is spectacular, the hotel has some of the best panoramic views in the city.
Wythe Hotel | 80 Wythe Ave, Brooklyn, NY 11249
If Manhattan isn't really your thing, the Wythe Hotel in Brooklyn can't be beat. Housed in a historic 1901 factory building in Williamsburg, the hotel has great views of the Manhattan skyline and East River.
While I feel it's completely impossible to even scrape the surface of everything that New York City has to offer, this is definitely a good place to start…