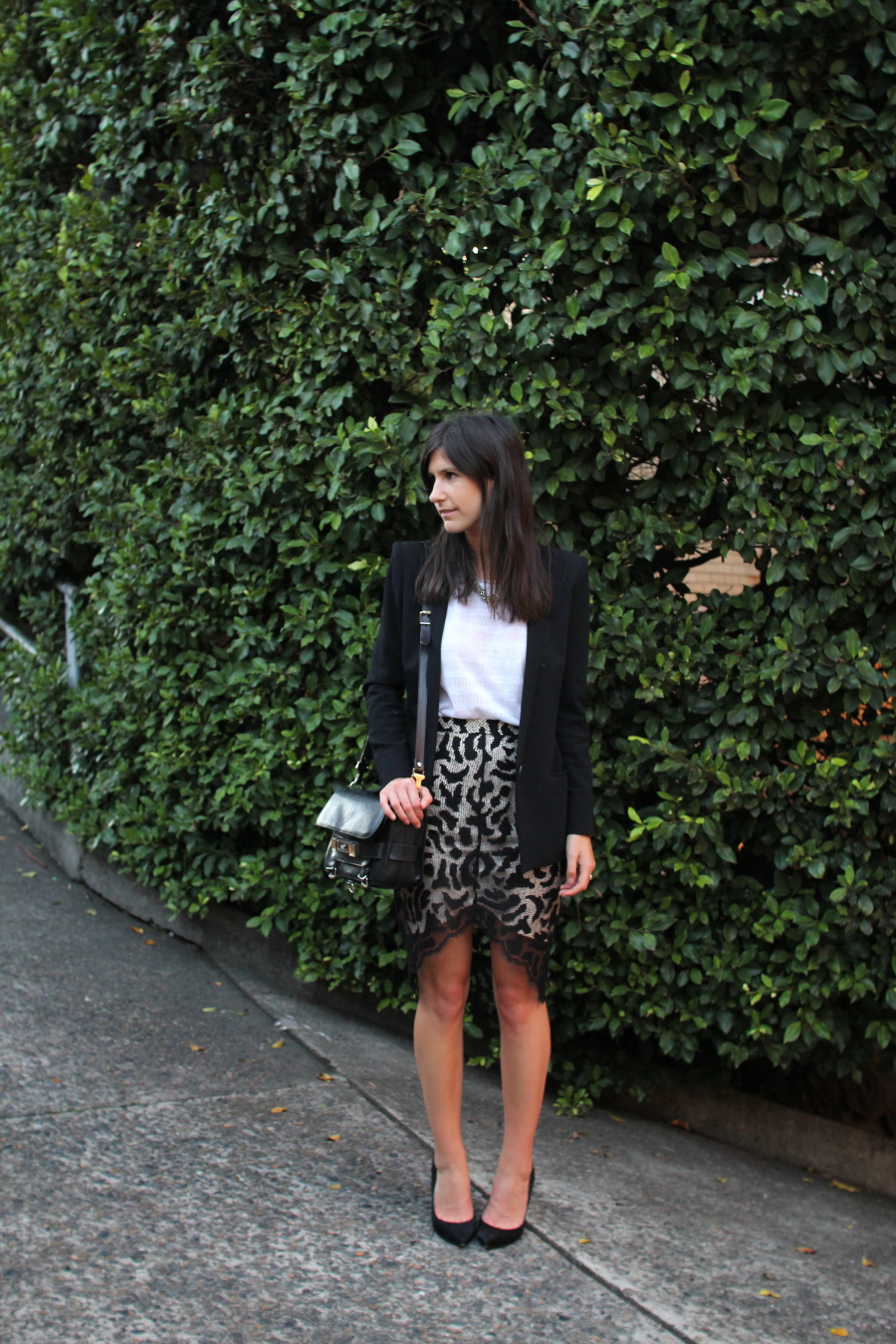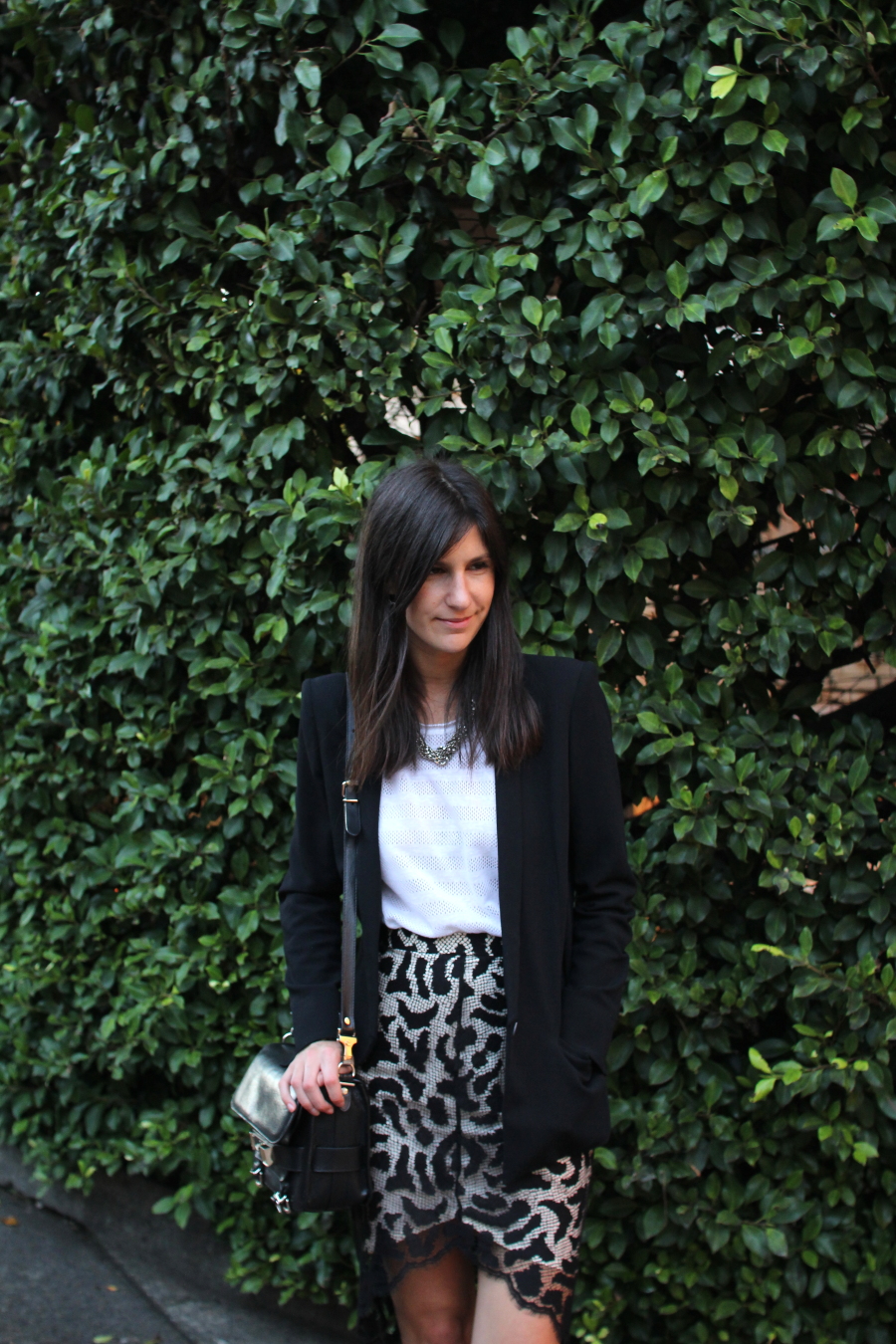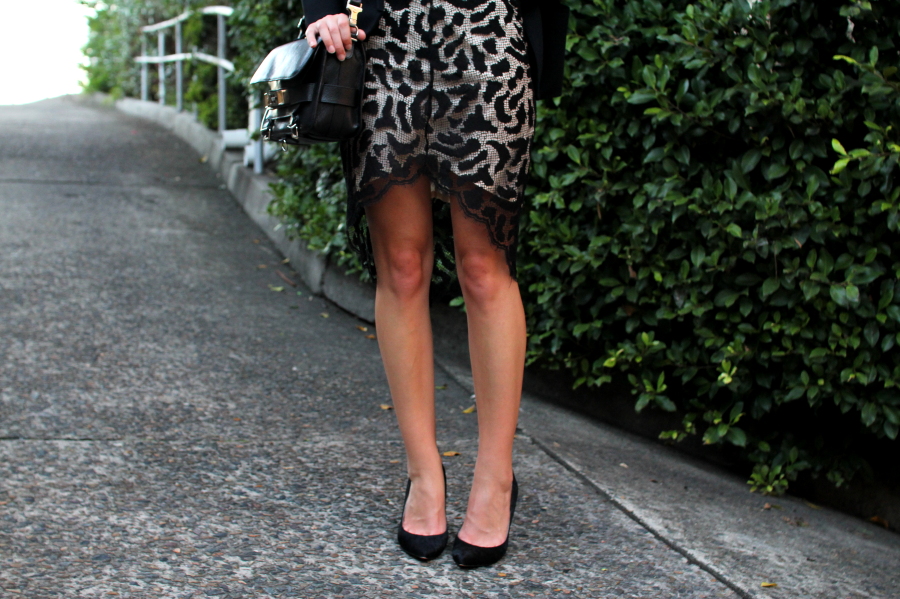 RUBY moonrise mesh tank (similar), Lover jungle slither skirt (in powder blue & ruby red), Helmut Lang blazer, Witchery heels, Proenza Schouler PS11 satchel
Lover lace comes out on top when formulating my new season wishlists, as there's little competition in the Antipodean lace stakes. Having missed out on Lover's rosebud lace skirt, there was no way I was going to let the similarly cut slither skirt from this season slip through my fingers. Not one to reserve lace for a special occasion, I'm all for dressing it down for work with a loose cotton tank and a well cut blazer.
While lace may not have featured in my wardrobe plan for the upcoming winter, there's no denying that it seems to go hand in hand with the looming cold snap, like the subtle swap of lipstick from a party red to a lusciously deep crimson tone.
Get the look: