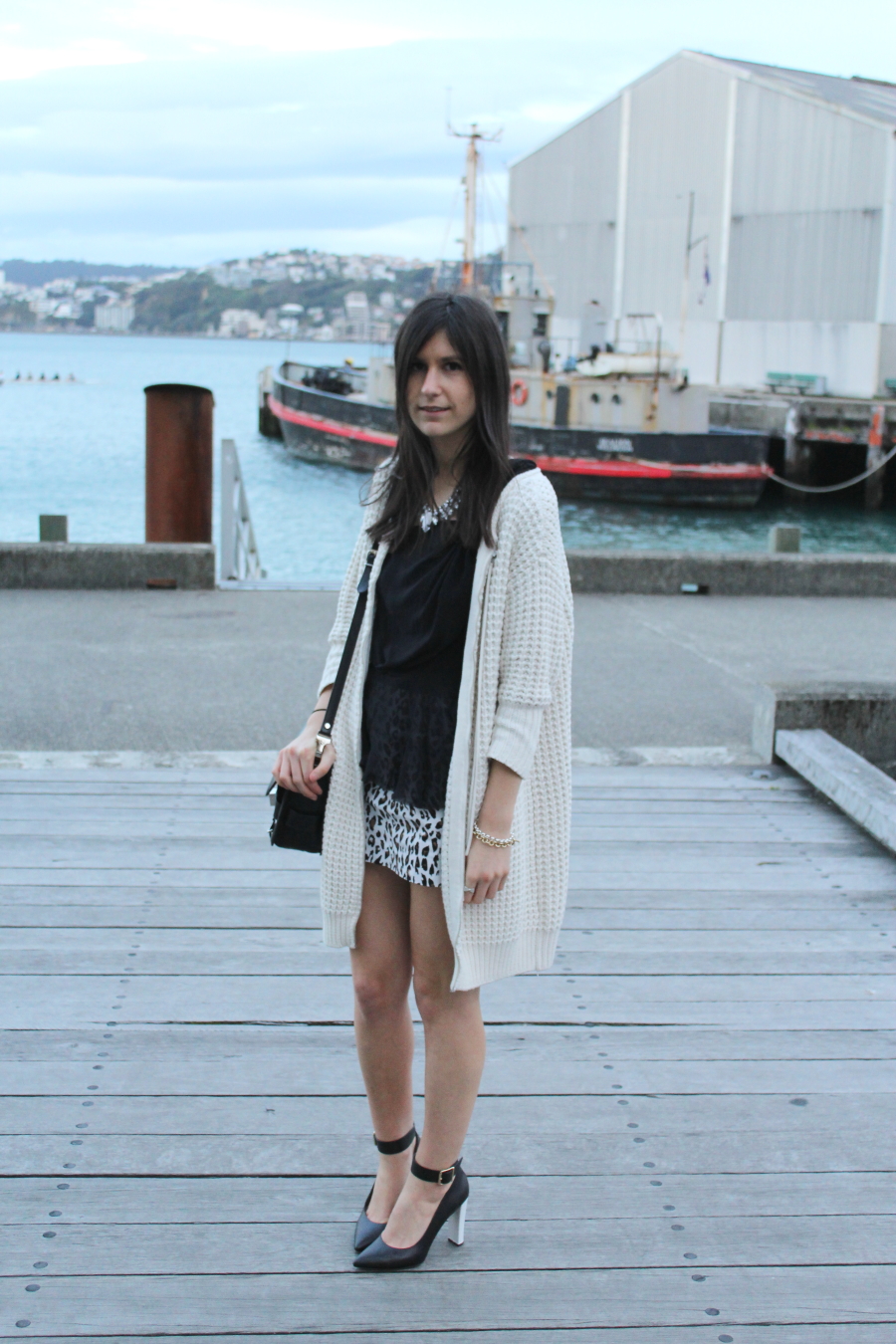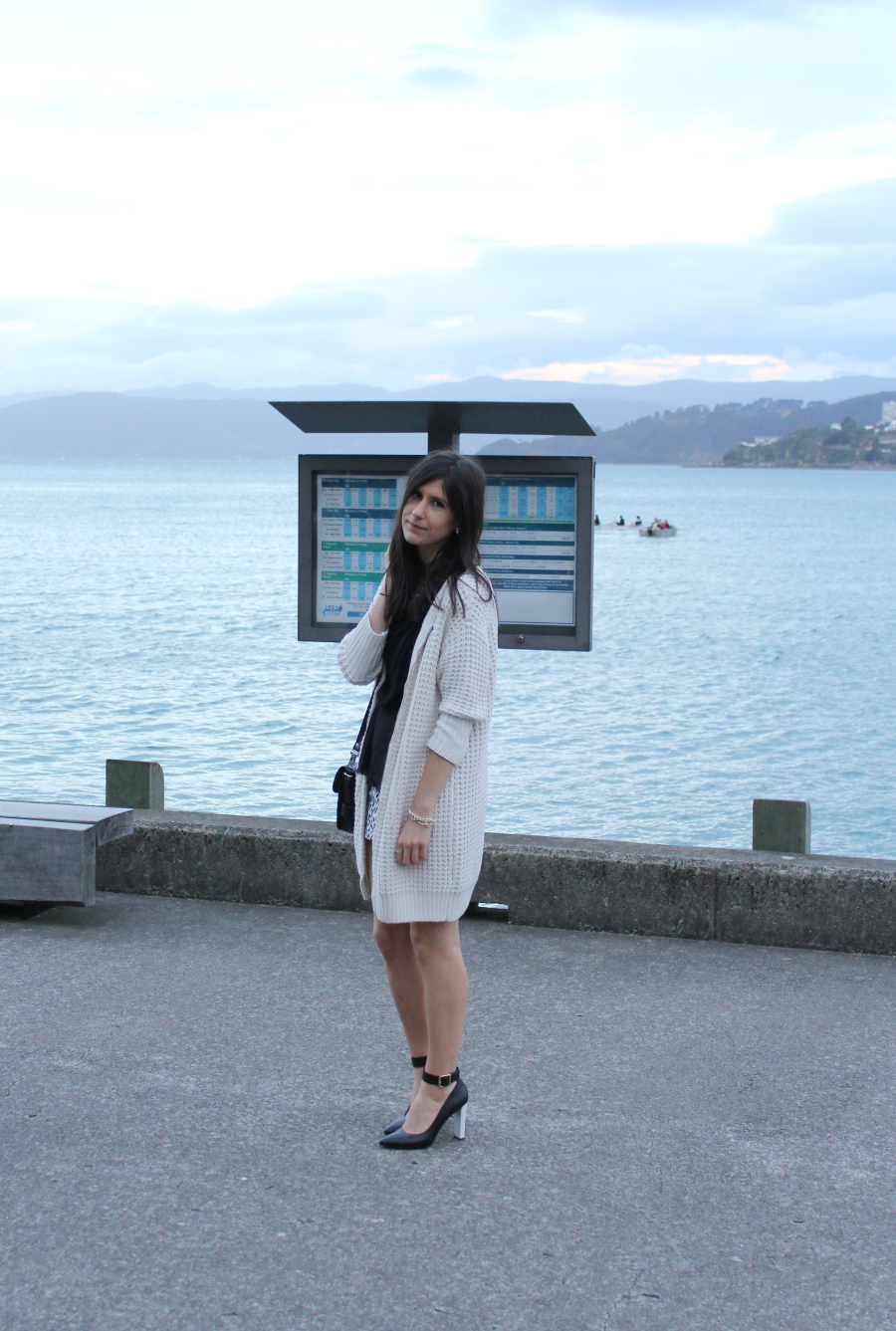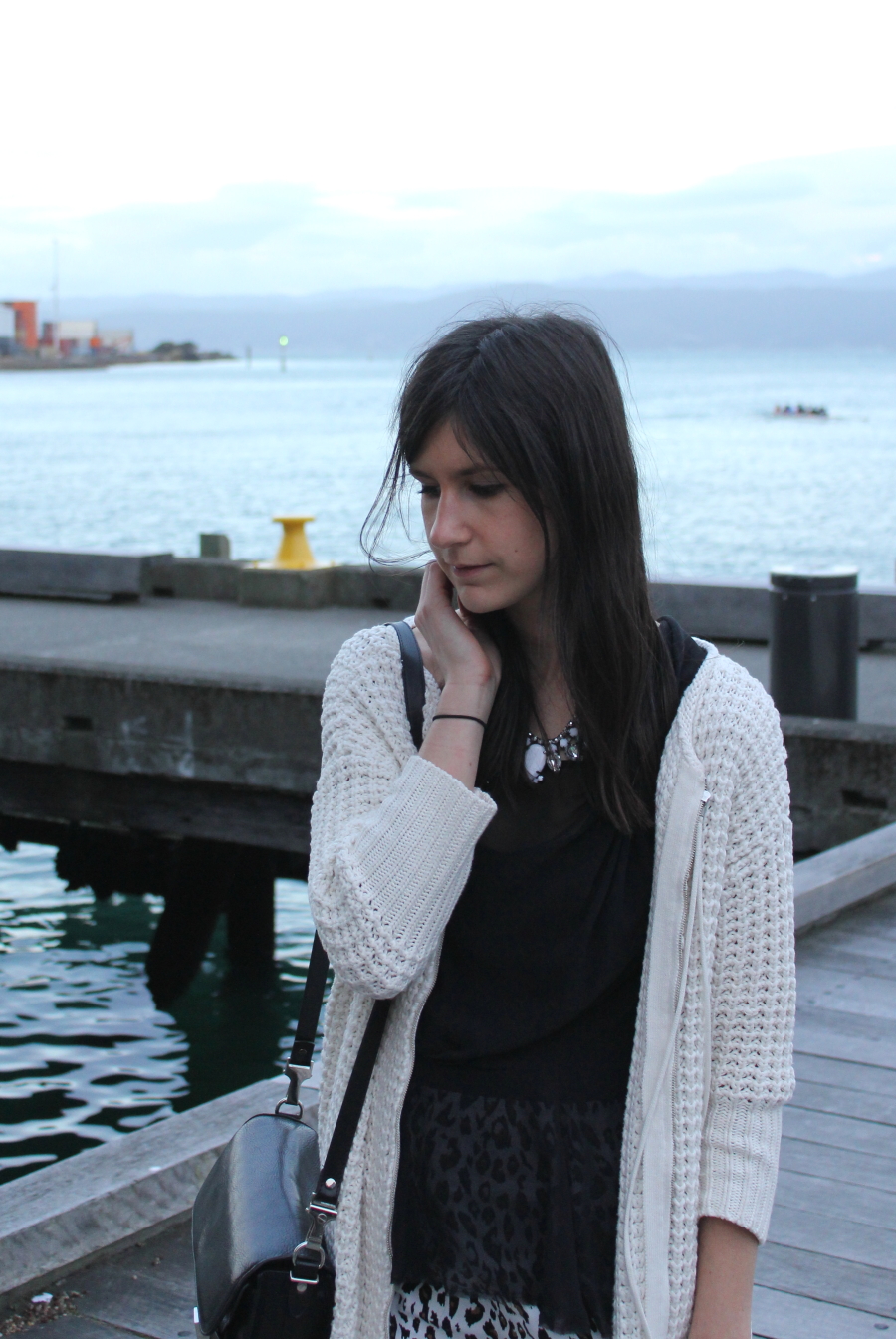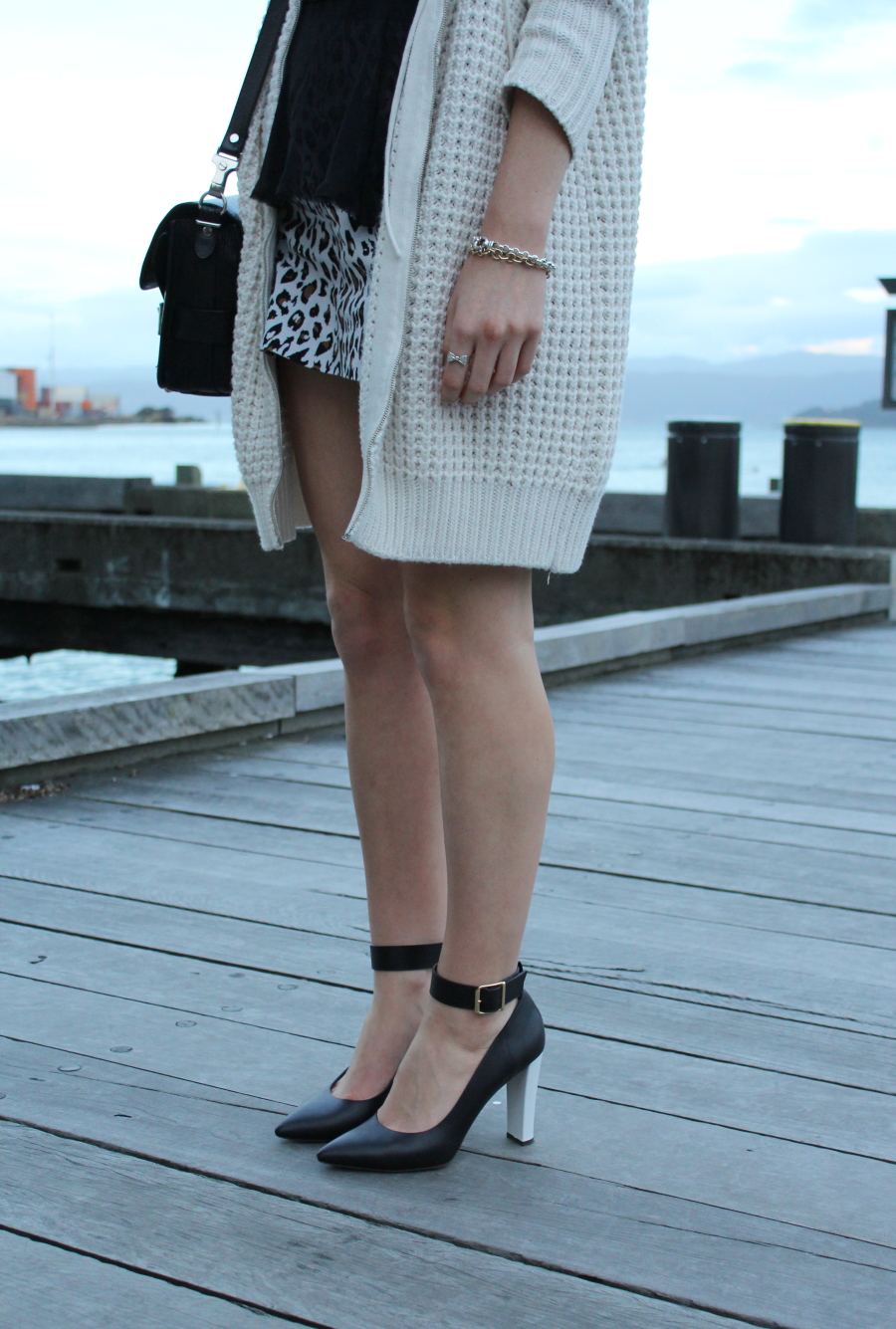 Kate Sylvester 'jean' bodice, RUBY 'bedrock' skirt, Acne cardigan, Marni heels, Proenza Schouler PS11 satchel
Is it completely terrible to feel all fashioned out? With the addition of Fashion in the Capital to the events calendar, preceded by New Zealand Fashion Week; not withstanding the deluge of NYFW and LFW posts which have taken over my Instagram, Bloglovin' and Twitter feeds, I almost feel like I'm ready to take a small vacation to a remote island, completely devoid of technology, and where dress codes involve little more than a bikini and beach cover-up. I've promptly changed my heels for flats, to give my aching feet a rest, and turned my focus to cosy knit sweaters to see me through Spring days which are considerably brisk, more so than I had remembered.
Fashion Week is an interesting beast, with a noticeable divide between those who have gone to considerable lengths to embody fashion in every sense of the word, and those who have opted for practicality, pre-empting how tiring 14-hour days standing on your feet, on a diet of coffee and chocolate can be. But, as I see it, there really is little to complain about. Whether you're sitting in the front row, or in the back, it's such a privilege to be there, and see the culmination of six month's (or thereabouts) worth of work, and how a designer's inspiration translates and is incorporated into their collection. Besides, as they say, there's no rest for the wicked.
Get the look: