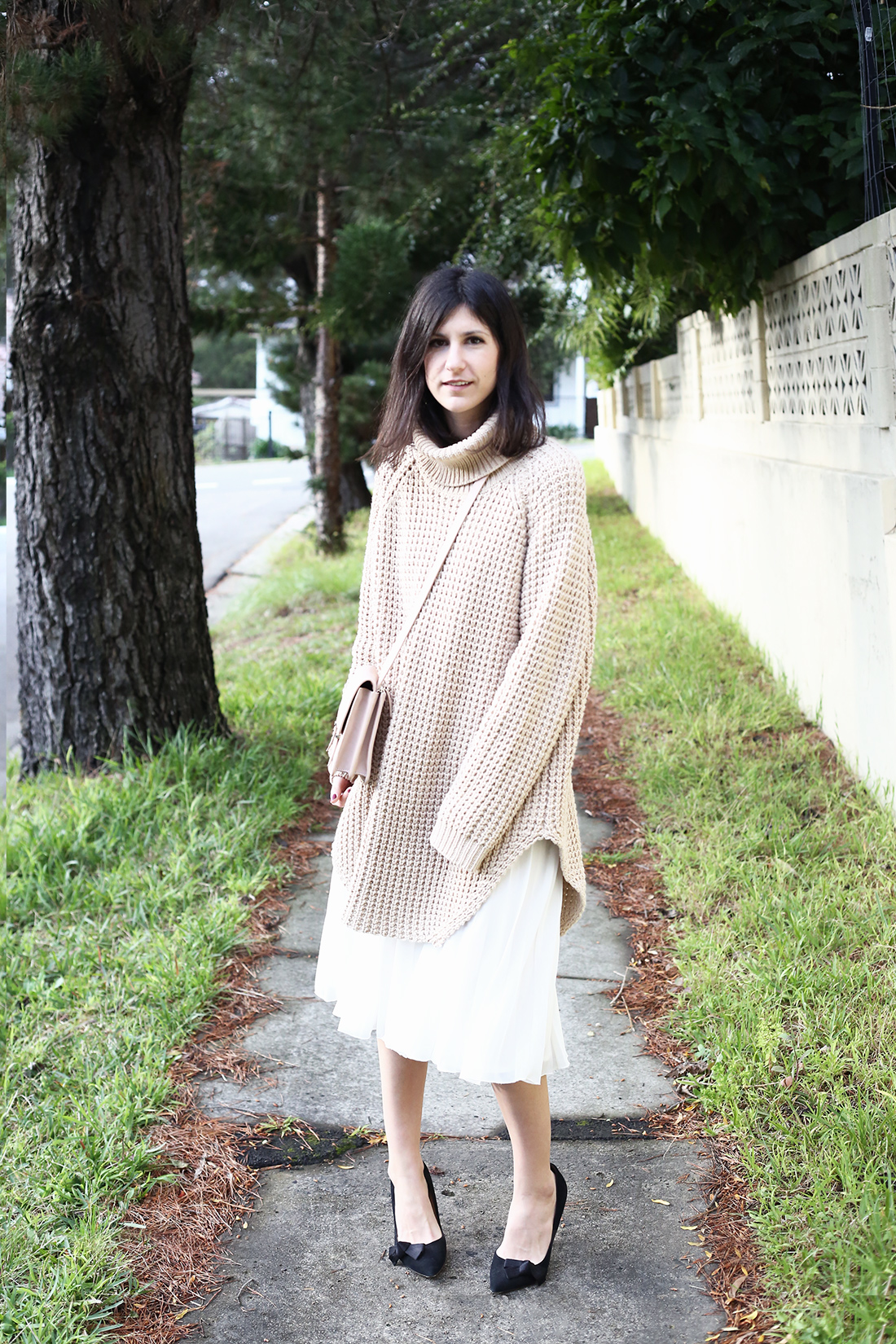 I think I can categorically say that for many years I spent just as much time browsing eBay as I spent checking my emails (read: a lot). Defining my style and exploring new designers which weren't readily available in New Zealand, eBay was the #1 destination where I would stumble across a bargain second hand buy, or investment purchase for (much) less. These days, I'm more like to browse The Real Real – mostly down to the fact that they have a return policy – but one thing still remains true; I love a good second hand purchase. It's that thrill of the hunt, and the best finds always turn up when you least expect them, and honestly, it can often be much more rewarding that buying something brand new. I've had my fair share of gems, as well as complete duds over the years, so I thought I'd share and reflect on some of my best second hand purchases to date.
HOPE GRAND SWEATER
Of all the knitwear I have stashed in my drawers, the grand sweater from Hope makes the biggest statement. It's not hard to see why; the apricot hue, luxe waffle knit, and general oversized nature are what drew me to it in the first place. Mine was a lucky find on eBay, a good fraction of the RRP, and a good investment considering this is a staple style from HOPE – if you're after one of your own, you can find it here or here, alternatively this option from Everlane is a little kinder on the wallet. I typically tend to enjoy wearing this with milky tones: cream denim, white pleated skirts, or layered over a midi dress. Sizing wise, it's a large fit. I nabbed it in a EU36 which is the equivalent of an AU8, but you could easily size down if you didn't want it to be quite so baggy. The only downside is laundering this sweater; you have to do it by hand, then lay it flat to avoid it from becoming misshapen. Hasn't stopped me from reaching for this sweater whenever it gets chilly though!
View the original blog post here
KAREN WALKER FRILL TOP
There are a few items in my closet that I spent years trying to track down – no exaggeration – and this simple frill top was one of them. Hailing from my favourite Karen Walker collection to date, 'The Believers', I've always been drawn to the combination of the sheer floral patterned silk, keyhole detail and frill hem. This is a good ten years old now, and while it looks a little weathered and worse for wear, I can't help but love it all the same. A wardrobe addition that was truly years in the making, it's one that I know I'll continue to cherish for years to come. If you'd like to see this piece in action (as I can't seem to find a snap of it on…), I featured it in my Summer 2016/2017 Wardrobe Lookbook which you can watch here.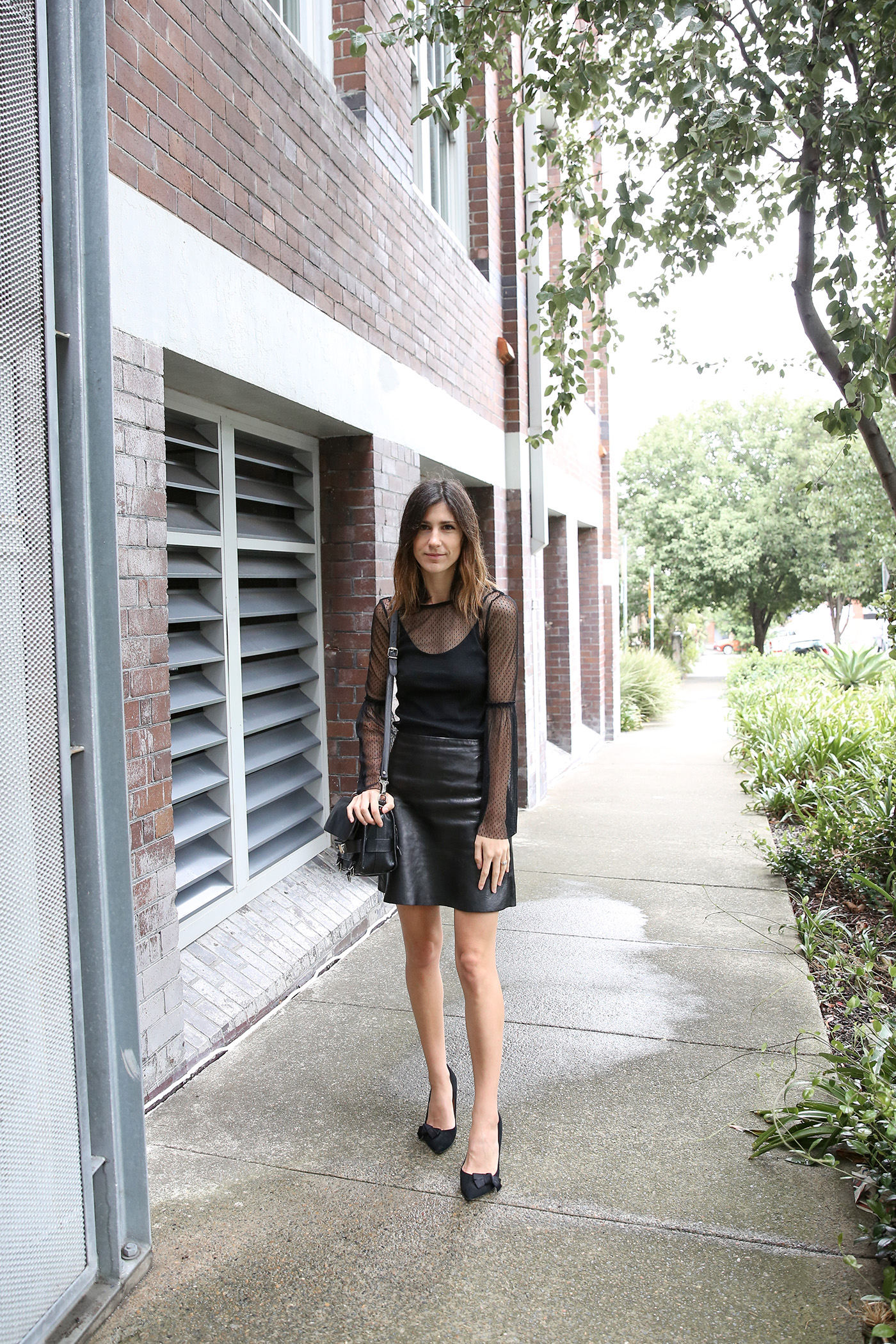 WILLOW LEATHER SKIRT
I knew I wanted a leather skirt from Willow just weeks into starting a job at David Jones. During my lunch breaks, I'd take the lift down to level 2, and make a mental note of all the 'investment pieces' I'd love to add to my wardrobe (Celine cashmere… anyone?). But somehow, I managed to leave that job without the leather skirt of my dreams, and shortly after, Willow become defunct, dashing any chances of buying one of their iconic a-line leather skirts brand new. But, luck has been on my side and I've found not one, but two of the old Willow leather skirts on eBay, a simple silhouette which has become something of a uniform for me, particularly during these cold winter months.
View the original blog post here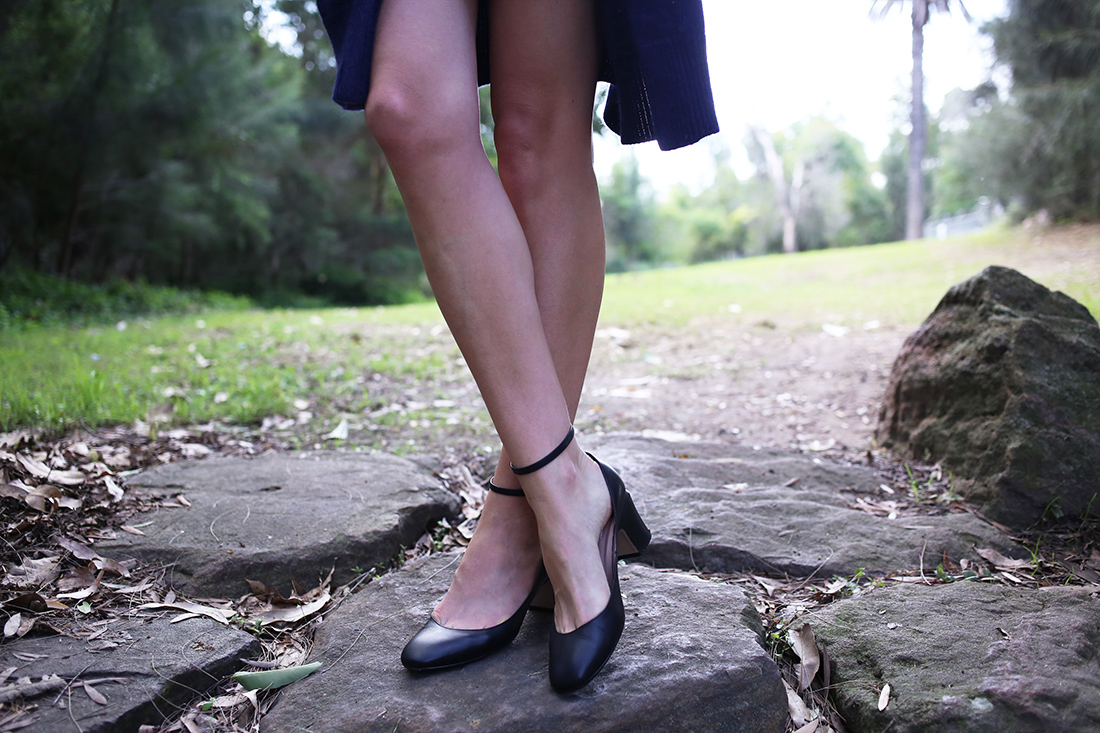 THE VALENTINO TANGO PUMP
I bought these almost two years ago now from The Real Real, after stumbling across a pair in my size, like new with rubber soles applied. These cost a pretty penny when buying brand new (the beige patent is lovely though…), so as you can imagine, I jumped at the chance to score these at more than half off. They've turned out to be a real wardrobe staple, a shoe that I know I can rely on to make any outfit look chic. And even though they're on the narrow side, I don't find them to bring too much discomfort to my wide feet – at least no more than other shoes! In terms of quality, they really are exceptional and have held up well, despite being worn many times on my daily trek to and from the office.
View the original blog post here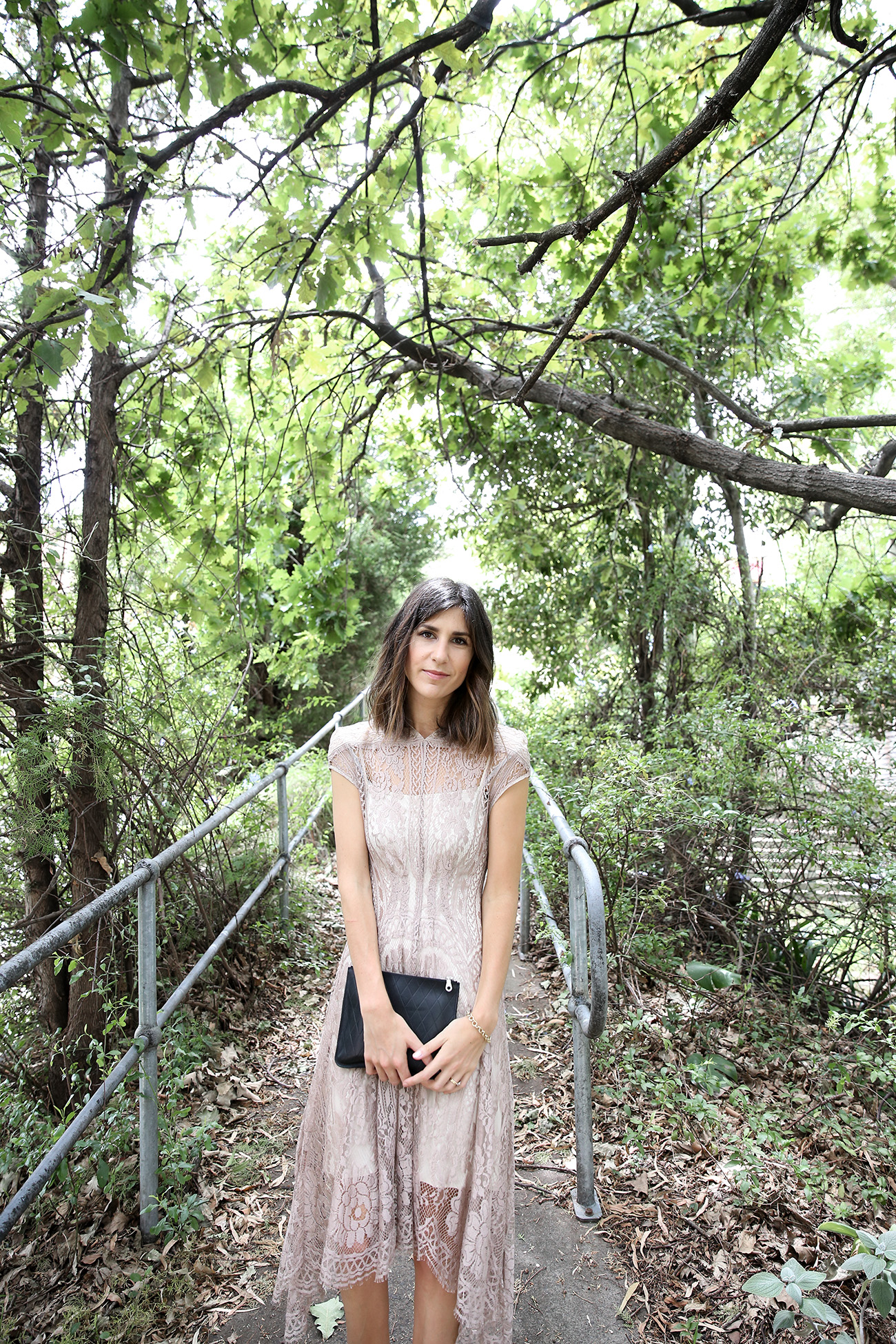 LOVER THE LABEL WICCAN MIDI DRESS
The final second hand purchase I wanted to mention is one which I hunted on eBay for seven years. Seven. I first became obsessed with Australian label Lover at 17; aside from Karen Walker it was one of the few brands whose collections I would pore over, season after season, and still all these years on, their 'Black Magick' collection seems to have made a lasting impression on me. I finally managed to track down this dress via eBay in my size, at the start of this year, and have been saving it for those special occasions. The same French lace as my wedding dress, it's as delicate as it looks, and miles more beautiful in person. I suppose good things really do come to those who wait… x