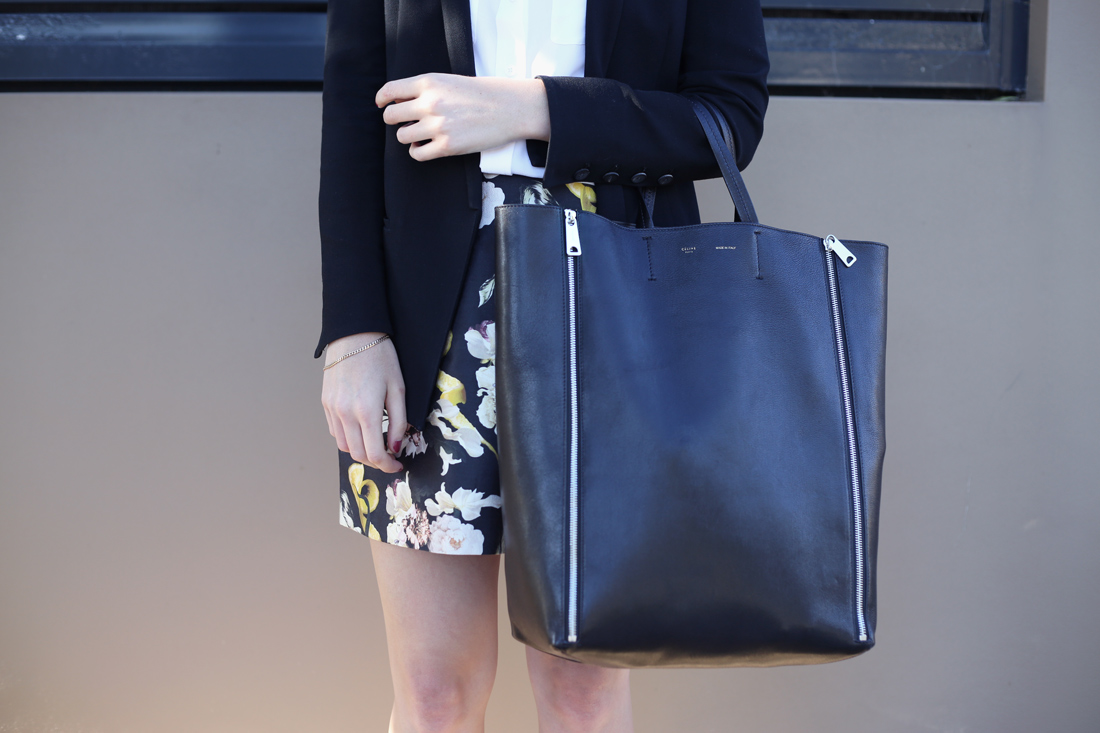 Equipment sleeveless blouse, Helmut Lang blazer, Ellery skirt (similar style), Celine cabas tote bag (cheaper alternative)
This year truly has been the year of the wardrobe hero; the holy grail of bags, shoes and leather jackets. My focus has heavily been on building up the foundations of my wardrobe, which has generally meant quality over quantity. So why settle, right? Which might go some way in explaining how I ended up with a Celine cabas tote in my arms, a rather unplanned upgrade for my tan Cuyana tote which I've been dragging out rain or shine.
I might not be able to sling this one over my shoulder, but it's certainly an everything but the kitchen sink kind of bag. There's room for a back up pair of shoes (which, lets face it, I'm not really walking to work in 4 inch high heels), magazines, my diary and notebooks, a scarf, umbrella and a few chocolate bars; need I go on? It's not quite a knock-around bag (I mean, what Celine is?); although it more than makes up for any perceived shortcomings in sophistication, workmanship, and quality. Maybe there is some method to my madness..
Shop the post: