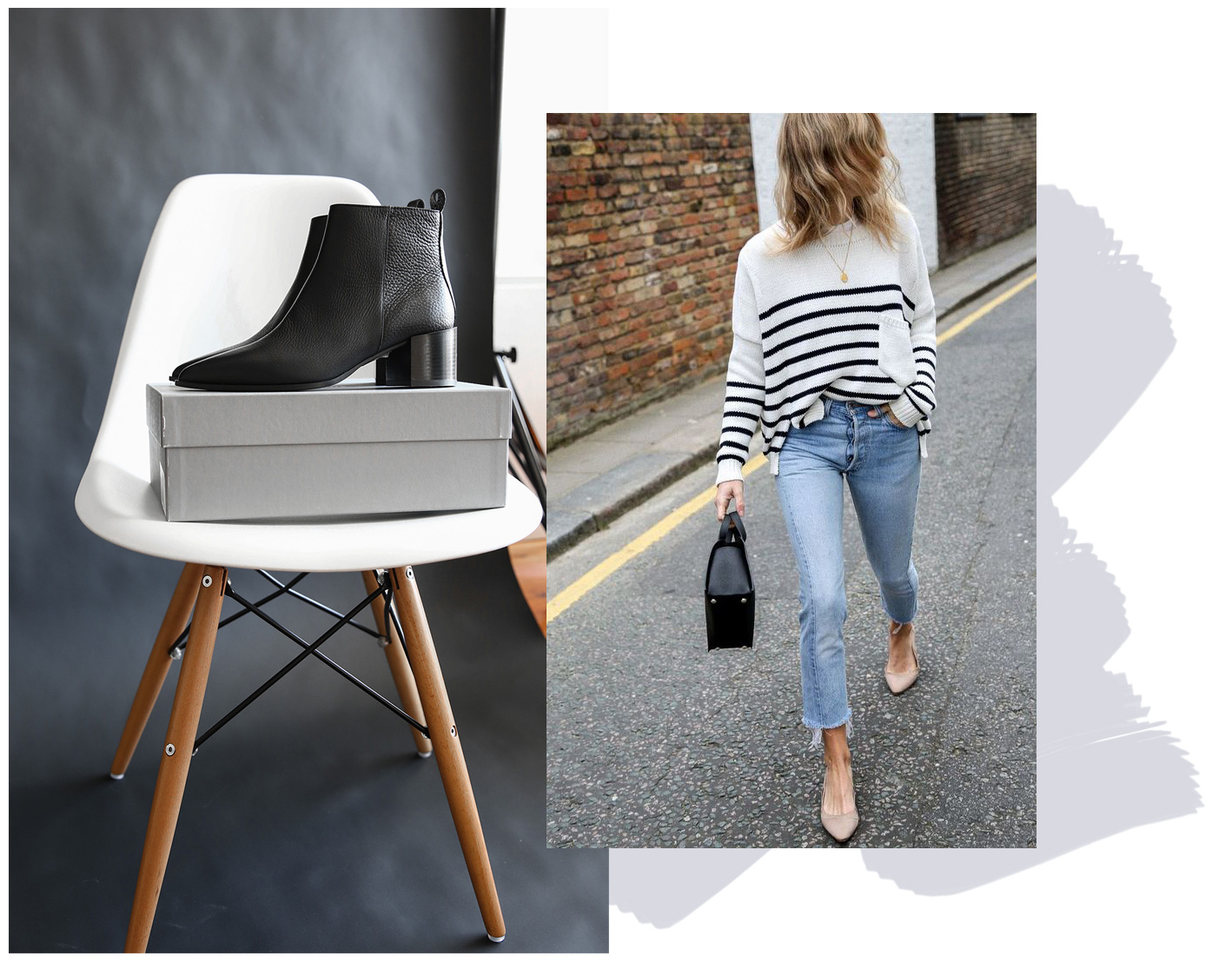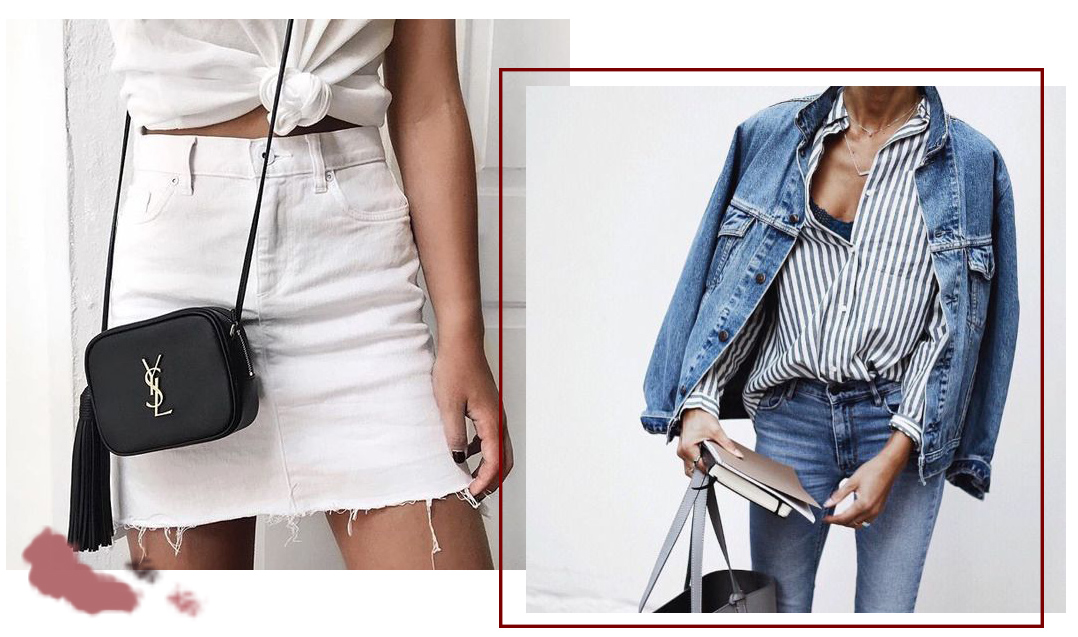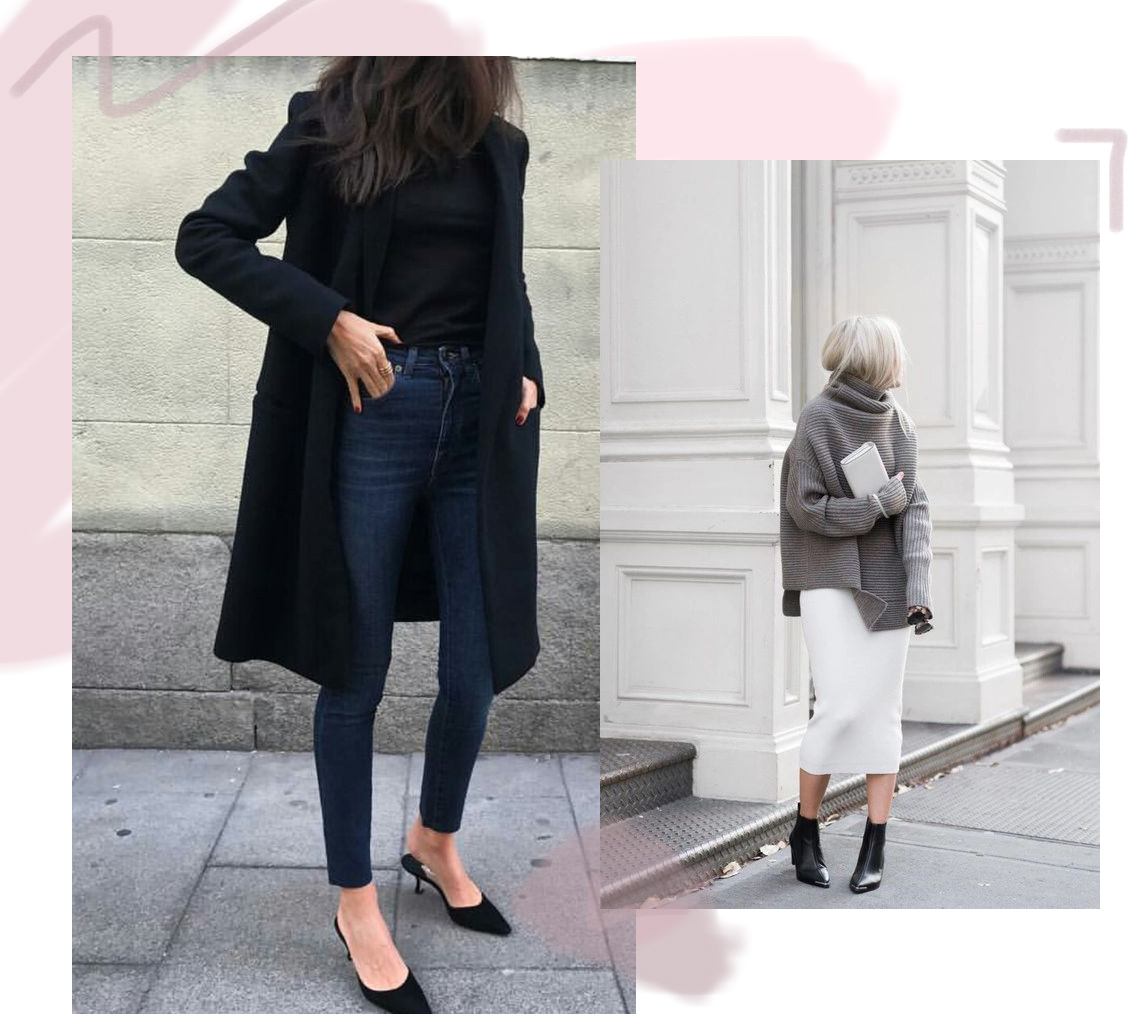 I've been refining my wardrobe for long enough now, that I've identified a pretty strong pattern of which pieces form the true foundations of my style. It's not a top ten list of classic pieces everyone should own and it's not a beginners guide to Parisian style (though the Parisian's do have a certain je nais se quoi when it comes to style); it's the pieces that I keep on repeat, and find myself coming back to year after year, season after season – essentially, what I would call my evergreen wardrobe.
Over the past seven years, I've found myself in a constant pattern of cutting back my wardrobe to the bare bones, only to find that eventually, it's bounced back to the full fat version. And, I guess, what I've come to realise is that I really love fashion, and I love being involved in fashion – whether that's trying out new trends, looking for a new piece that exceeds the quality and the fit of my wardrobe staples, or just generally buying an item that excites me.
If you've been a longtime follower of mine, this probably comes as no surprise. I'm pretty fickle when it comes to what sticks around in my wardrobe, and I'm not shy about opening up on my most recent wardrobe declutter, or a new purchase (or three) that I've picked up recently. Which is where my evergreen wardrobe comes into play…
So, what is an evergreen wardrobe?
An evergreen wardrobe is a collection of wardrobe workhorses that you keep reaching for, season upon season. For some, it might include wardrobe basics like a classic blazer or the humble white shirt, and for others, it may includes a pair of leopard print sandals and a peplum hem cami. It's the items that are undeniably timeless in your own sense of the term; as I've said many times before (particularly when it comes to defining your personal style), this is going to look different for everyone.
What does my evergreen wardrobe look like?
I tend to think about my wardrobe in three categories; workwear, weekend wear, and evening wear. I work in a more casual and creative environment these days, so there does tend to be a little (or sometimes a lot) of crossover between what I consider my work or weekend staples, but for the purpose of identifying my core 'evergreen' wardrobe as it was, I thought it would be easier to break them out into separate categories.
WORKWEAR
A pair of classic ankle length trousers in black; I tend to go on about having a classic pair of black trousers for the office, but there's a reason why. Whether I'm having a good day or a bad day, I know that I can throw a pair of trousers on, pair it with any top in my wardrobe and a simple pair of black pumps, and I'll look good (and likely feel good in my outfit too!). There aren't too many items in my wardrobe that make me feel that way, which is why a pair of trousers will always come out on top. My preferred go to are these from Uniqlo; not only are they affordable, they're low maintenance, and they offer tailoring free of charge.
A ruffle sleeve blouse in a polka dot print; I've said it before and I'll say it again, I've never met a polka dot I didn't like. And, I pretty much tend to feel the same about ruffles. I have a beautiful white blouse with a black polka dot and feminine ruffled sleeves, which seems to always elevate an outfit. It adds a layer of femininity and effortless elegance to my work outfits – which more often than not can be quite pared back – and the polka dot print helps to break up my typically monochromatic looks. My go to is from Sussan (sold out unfortunately) but I really love this one as an alternative, and this is also a pretty gorgeous choice too.
A silk shell top; And preferably a printed silk shell top that can add some pizzazz to my outfit. My usual go-to is this one from Everlane, and it's served me well since adding it to my wardrobe earlier this year (and withstood many cold wash cycles in the washing machine!). This is one of the few evergreen items that I find works all. year. round. In winter, I'll pair it with a blazer or a cardigan, and in the summer, just worn simply as it is.
The Everlane day heel; If you've seen any of my outfit lookbooks or what I wear in a week videos, chances are, the day heel from Everlane has made a pretty strong appearance. I love the rounded toe, the incredibly supple leather, and the sturdy block heel – you can walk miles in these without getting a single blister. For reference, I'm an EU40 and I'm typically a US9.5 in Everlane shoes and these fit true to size.
WEEKEND WEAR
Slim fitting denim with a frayed hem; Who knew that I would be so drawn to denim with a frayed hem? After buying a pair of farleigh mom jeans from ASOS on a whim, I've been hooked ever since. It's coming into summer here in Sydney now, so I don't have quite as much reason to whip these out at the moment, but they were practically all I wanted to reach for every weekend during the cooler months (and I suspect it'll stay that way next year…).
A white denim skirt; Chances are, you'll be pretty familiar with my current favourite denim skirt from J Crew – it's a white denim, with a frayed hem (again, see, I told you!) with a slim fitting silhouette. It's a fresh take on the typical blue denim mini you see coming out during the warmer months, and being such a neutral and classic style, pairs well with absolutely everything, and has become one of those I-can't-live-without-it pieces in my wardrobe.
A breton stripe top; This is one of those Parisian die-hard classics that I've had in my wardrobe for years. Like a good pair of worn in denim, a breton stripe goes with basically everything. I have two on rotation: one is a few years old now from T by Alexander Wang with a very loose fit throughout, and the other one is from Orcival, with a 3/4 length sleeve and a more tailored fit.
A denim jacket; Again, another good classic staple to have that goes with basically everything. My go to is this oversized boyfriend fitting mid-wash blue denim jacket from Topshop, which I've been finding very hard to avoid wearing as it's such an easy piece to throw on.
An one shoulder top; I never really jumped on the off the shoulder trend, which still seems to be going strong, but I do have a certain soft spot for tops that sit on one shoulder. I bought an affordable black chiffon top from ASOS some time ago that has some ruffles and frills that allow it to blend really effortlessly for both day or evening looks. More recently, I found a more warm weather friendly option from Faithfull (also available in a striped version), which I got in anticipation of our upcoming summer vacations.
A good pair of black boots; Another style staple in my evergreen wardrobe are a nice pair of black boots. I've been wearing the Acne Jensen boots for a good couple of years now, and more recently, added the Everlane boss boot into the mix. Personally, I prefer the pair from Everlane as I think the exposed silver zipper adds an element of edginess to the boot, and they have a slightly higher heel.
EVENING WEAR
A little black dress; This might come across as a little cliche, but I have a handful of little black dresses that I know I can reach for all year round, if I'm heading out for a nice dinner, or have a special event like a wedding or a birthday to attend. My current favourite is from Bec & Bridge; it's a slinky little number that's fitted close to the body, with a rather sexy side slit, and buckle detail.
A pair of strappy sandals; Again, this is a little cliche, but I always feel like a pair of strappy sandals are my safest bet when heading for an evening out. Not only do they look refined and elegant, but the ankle strap means you avoid falling out of your shoe (which has happened to me before…). Always one for options, I have two pairs that I typically reach for: a black braided suede pair from Tibi, and a tobacco suede and white mesh option from Dear Frances.
Some final thoughts
For me, an evergreen wardrobe are those pieces that you continue to look forward to wearing, even when you've reached for it five days out of seven. It's a way of looking at my wardrobe objectively, particularly when it comes to thinking about giving it a refresh as new seasons come and go, and knowing which styles I feel best in (and only seem to get better the more mileage they get). I suspect that I spent more time than most analysing the contents of my wardrobe; thinking about what is and isn't working, and areas where I'd like to improve. It's a simple fact that the perfect wardrobe does not exist. Our tastes and preferences change as we age, as we enter new stages in our lives, and as the circumstances around us shift. My wardrobe today looks considerably different to the way it looked 3 years ago, a result of changing the industry I work in, changing my priorities, and changing my lifestyle. It's not reinventing the wheel by any stretch, but I like the way that this idea of an evergreen wardrobe has inspired me to approach my everyday style, my outfits, and I would imagine, my new wardrobe additions.
images via pinterest