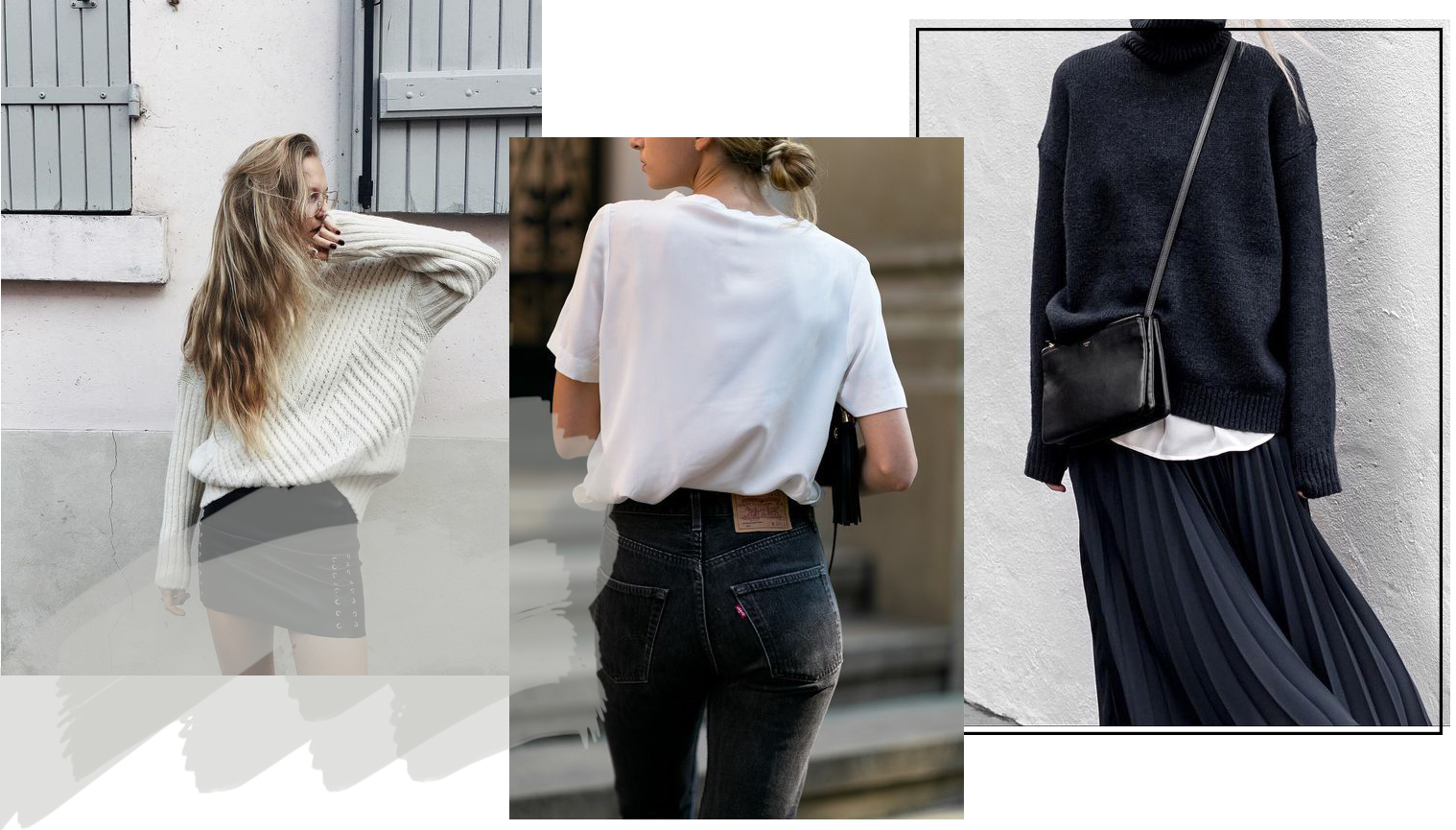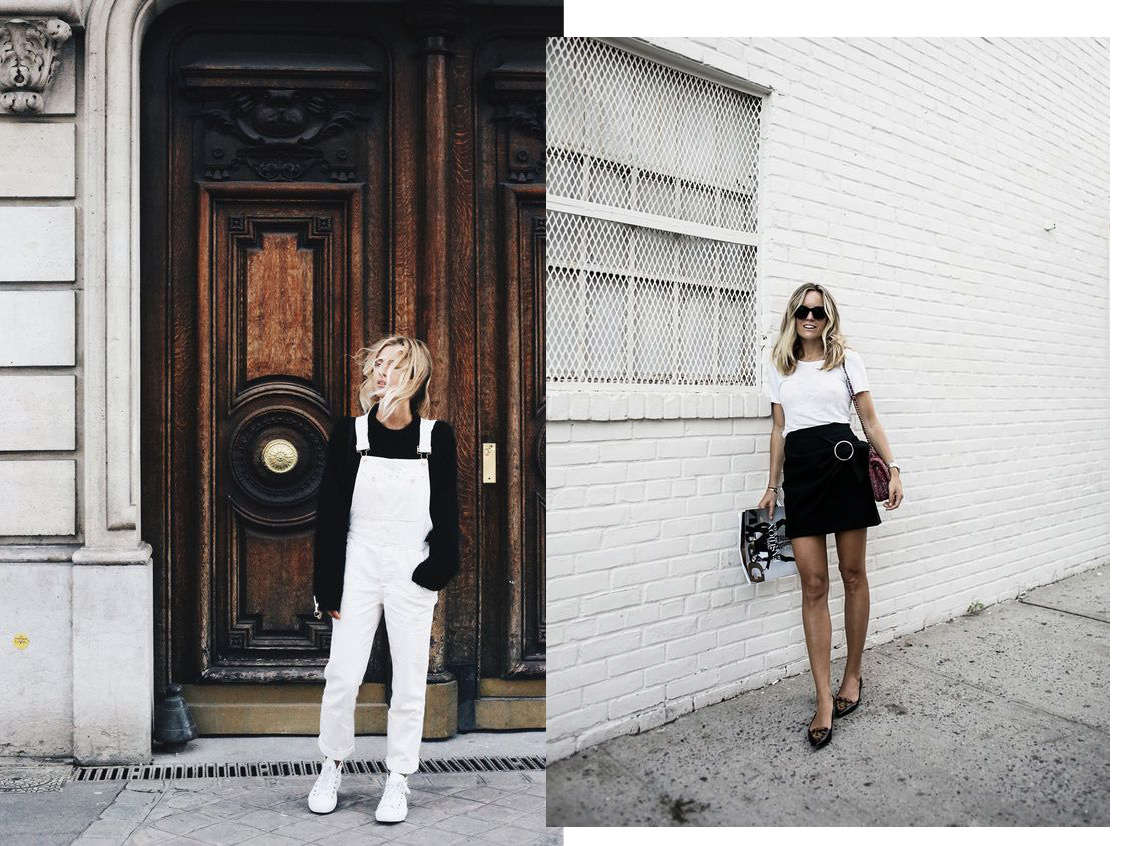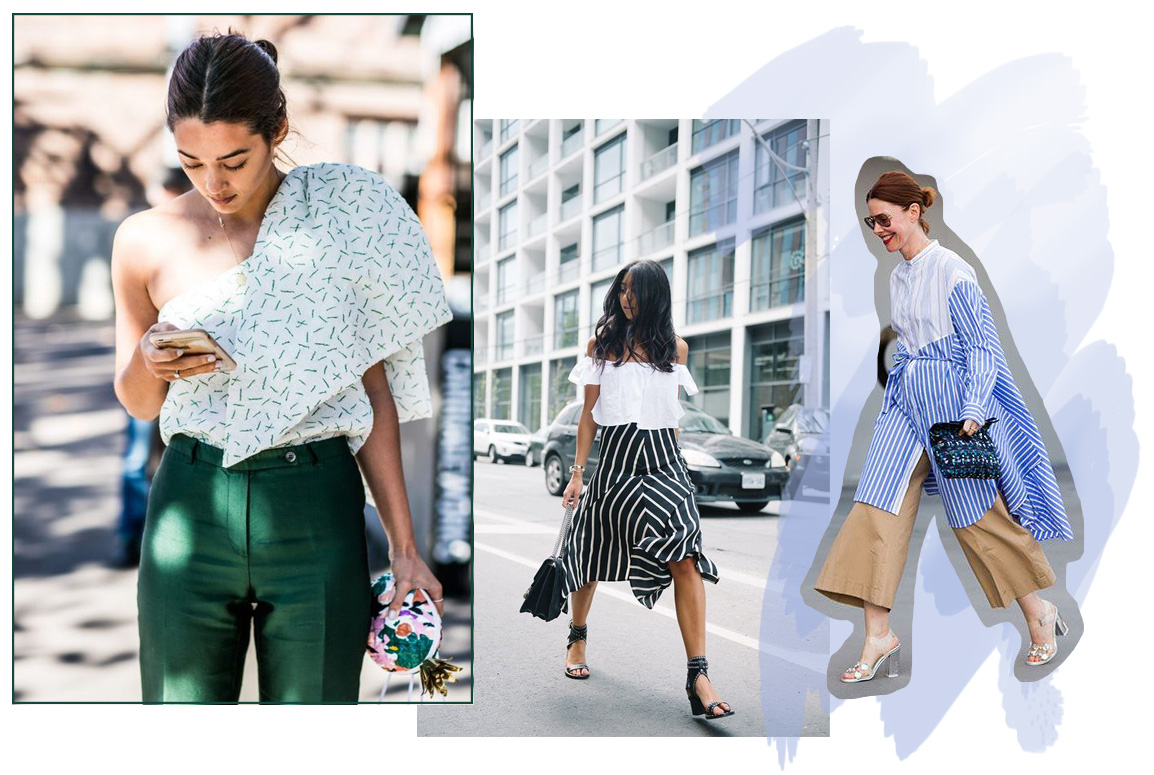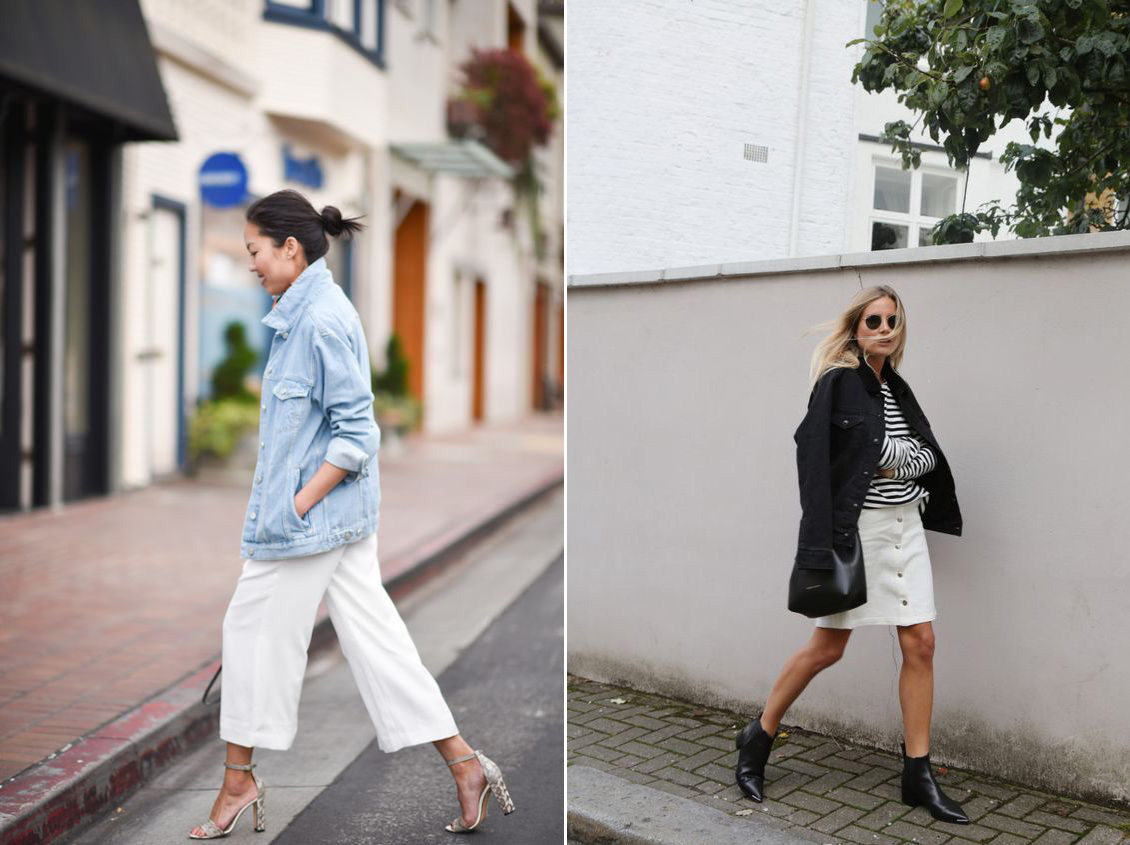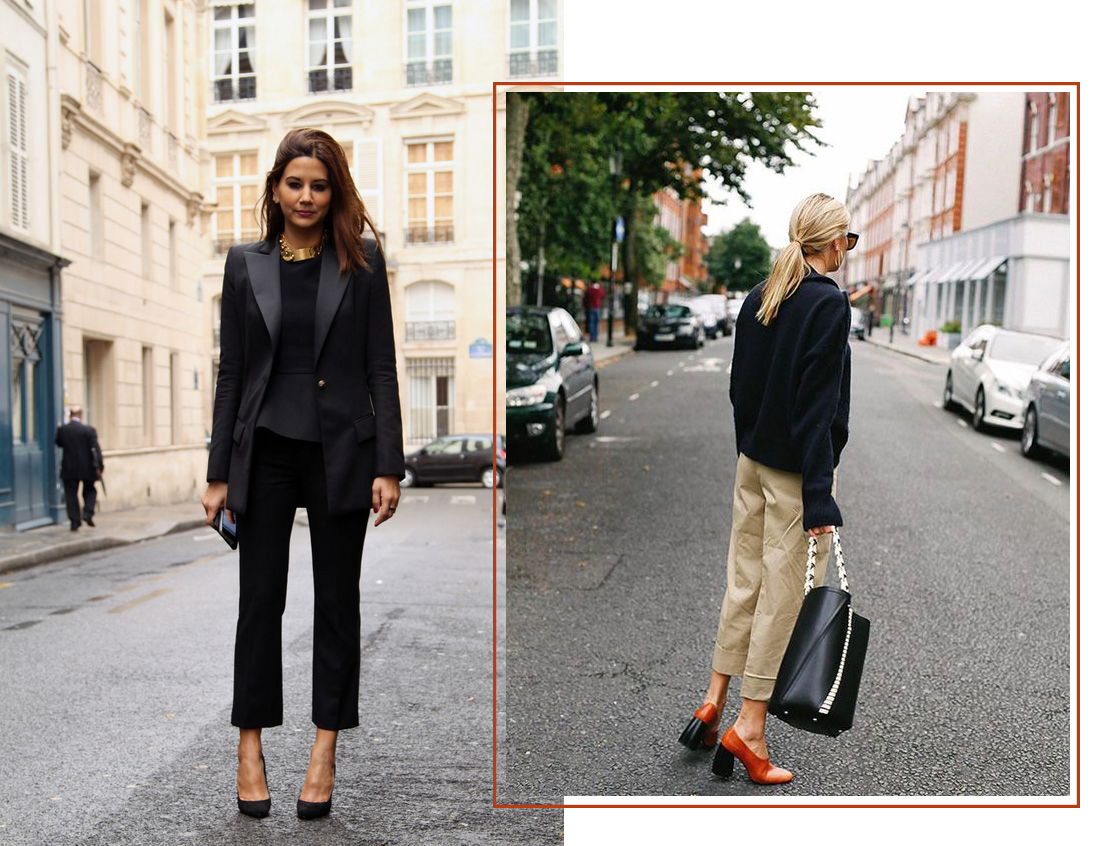 As much as I hate to admit it, recently I let my wardrobe go overboard; with clothing I love, clothing I can't bear to part with, clothing that gives me a taste of a trend I want to try, and at the other end of the spectrum, clothing which I no longer feel great in, that fits in with my 'style', or fits me well. So, I spent a huge chunk of the weekend overhauling my wardrobe and giving my closet a good ol' declutter, and the rest of it scouring my favourited pins to get a real handle on just what my closet has been missing.
So I wanted to share the kinds of 'looks' that I'm ideally hoping to be reaching for on a daily basis, which is equal parts old and new, as well as some of the key pieces that I'll be looking to invest in, over the coming months. If you haven't had a chance yet, you can hop on over to my YouTube channel to have a watch of the full declutter process, as I go through my entire closet, and talk through some of the silhouettes and styles that are departing my wardrobe for now…
THE LOOK
While I wouldn't go so far as to say it's every girls dream to dress like a Parisian, as far as closet #goals go, it's certainly one of mine. There are absolutely no surprises that the colour palette I found myself gravitating towards was that simple, clean palette of neutrals, though I'm warming up to rusty orange and reds, blush anything, and rich forest greens.
1. Fluid silhouettes; Almost ten times out of ten, you'll find me wearing something loose-fitting – I've just never been much of one to reach for a body con dress. What I've been really drawn to in particular as of late are more slinky silhouettes, loose throughout the body, but in a floaty flattering kind of way.
2. Oversized knitwear; A key theme in a huge majority of the looks that I save on Pinterest is an oversized knit. Since we are on the cusp of winter, I've been on the lookout more so than ever to find the perfect oversized knit sweater, whether that be a simple merino, a funnel neck, or a cosy cable knit.
3. Lots of denim; The last time I wanted to wear this much denim, I was in my teens. Seems I've come full circle, but rather than flares or super skinny legged jeans, I'm after something with more of a straight leg, or a 'mom' style jean. I'm also loving the idea of wearing denim jackets with everything, and opting for a denim mini all day every day come summer time.
4. Relaxed tailoring; I feel pretty fortunate to work in an environment with a relaxed approach to office attire. Choosing to wear denim Monday through Thursday is a real consideration. So when it comes to tailoring, I'm after something a little more casual; a little more relaxed. In particular, I'm finding myself drawn to culottes more and more these days, worn with a sweater or a little silk cami, but I also like the simple combination of a pair of dress trousers with an oversized sweater and a low block heel (like this one).
KEY PIECES TO INVEST IN
I feel like I've made a lot of statements in the last year about dabbling in trends, trying to broaden my preferred colour palette, and just generally having a bit more fun with my wardrobe. If I'm completely honest with myself, I feel most at ease – and most like myself – in those key wardrobe pieces even if they do sometimes get a little bit boring; sometimes it really is all about how you pair them. Some of the key pieces that I identified while overhauling my wardrobe that I'm planning to invest in include…
1. A leather jacket; if you're a long time follower (or just so happen to follow me on Instagram), then you'll probably know that I made the decision to part with my Acne Studios leather jacket last year – mostly due to the fact that it started to feel a little too oversized, and partly down to the fact that I was craving a more fitted silhouette. Okay maybe that's the same reason, but ultimately what it created was a huge gap in my wardrobe, which I've been really starting to notice now than we're in the thick of autumn. Ideally, I would love to drop some serious cash on one of Balenciaga's dreamy leather biker jackets, but realistically, I'll probably be looking for something which is a bit more budget-friendly. I spotted this leather jacket from Ena Pelly while browsing online and it looks like a pretty good candidate!
2. Oversized cable knit sweaters; for winter, there's nothing I love more than a good cable knit, yet somehow, it's managed to be one of the few areas of my wardrobe that I've completely neglected. I'm after something that is cosy, slightly boxy, and preferably an oat, teddy or charcoal hue. I've been keeping my eye out on The Real Real in particular, on the off chance that something dreamy from Celine just 'pops' up.
3. Ballet flats; I have one word for you: Porselli. I've owned two pairs of Porselli ballet flats over the years and I only have good things to say about them. I loved them both so much that I ended up completely wearing them into the ground (suffice to say I didn't care for them as well as I should've), and I've been putting getting a replacement pair on the back burner ever since. These are pretty high on the list right now, though I can't decide whether I should invest in the black patent, or the navy leather…
4. A pair of skinny leather pants; a couple of years back I invested in a pair of black leather trousers from J Brand, though given how buttery soft the leather was, these didn't quite hold their shape as much as I'd expected them to. I've been after a replacement pair ever since and have been looking at a couple of different contenders, as I'd really like to add some leather trousers to my closet to see me through winter.
5. Collarless shirts; one of my favourite transitional pieces in my wardrobe is hands down the collarless shirt dress I bought from Everlane last year (which you can see me wearing here). It's become a little bit of a style staple for me, that I've been thinking that I'd like to look at incorporating this into my winter wardrobe – in shirt form. I'd like something a little more relaxed in silhouette, whether that be a silk or a lightweight linen, and have been keeping my eyes peeled – ideally I would love to find something in an ivory, oatmeal, navy, slate grey or black – so if you have any suggestions, please let me know in the comments below!
REPLACEMENT PIECES
One of the things I identified while culling my wardrobe were a few pieces that I absolutely l-o-v-e-d, but that just didn't fit me *quite* right, or that had really done their dash and needed to be replaced. There were also a couple of budget buys that I found myself completely smitten with, that I'm hoping to invest in, in the coming months. So, I'm on the lookout for…
1. A white denim skirt; while it might be far from spring and summer at the moment, a white denim skirt is one of my go to for lazy weekends (and casual Fridays at the office). I recently tried on this one from J Crew while I was in Dallas, which I think really fits the bill. It has a slight a-line silhouette (universally flattering!), and I love the mid-length.
2. Black and navy dress/work trousers; my 7/8 length black trousers from Forever New have truly had it, and as much as I love the style and the ease of washing that pair, I'd really like to invest in a good quality woolen pair for winter, as realistically it's too hot in the spring and summer in Sydney to even consider trousers as an outfit option (hello culottes!!). Ideally, I would love to find a pair from Acne, but am also looking to some more budget friendly options which are well made, but that won't break the bank.
3. Black suede or leather heeled mules; Late last year I bought a pair of black microsuede slip on mules via ASOS, and I was hooked ever since. The pair I purchased are extremely good quality given the price, but honestly I'm after something that doesn't have quite such a large strap across the foot. Maryam Nassir Zadeh and Mansur Gavriel both have some gorgeous options, so watch this space, as I have a feeling I'll be ending up with a pair in the next few months.
4. Black cotton off the shoulder top; again, this was a style that I chose to 'test out' to see if it was really a style that I'd want to incorporate into my wardrobe. Turns out, I really love a bit of off the shoulder action. So, now I'm on the hunt for a black cotton version that will be perfect for transitioning through spring; I've spied a couple that I like, and have been particularly drawn to this one from Storets, which I think would look amazing with one of the many high waisted skirts I have in my closet!
5. A button down shirt in a pale cool-toned blue; the hunt for the perfect blue button down continues… I bought this one from Everlane earlier this year, and while I love the style and the fit, it's not quite the right shade of blue that I'm after. I used to have a lovely one from Hope a couple years back but the asymmetrical hemline always threw me off, so I'm hoping to find a more classically cut style this time around.
So that is how I'll be overhauling my wardrobe – have you ever felt like switching things up a bit? x
images sourced via Pinterest