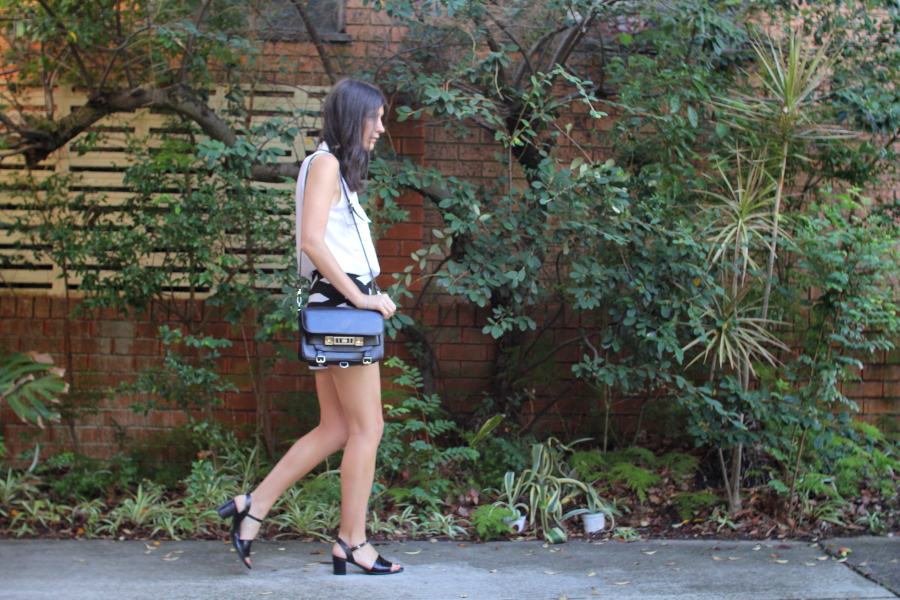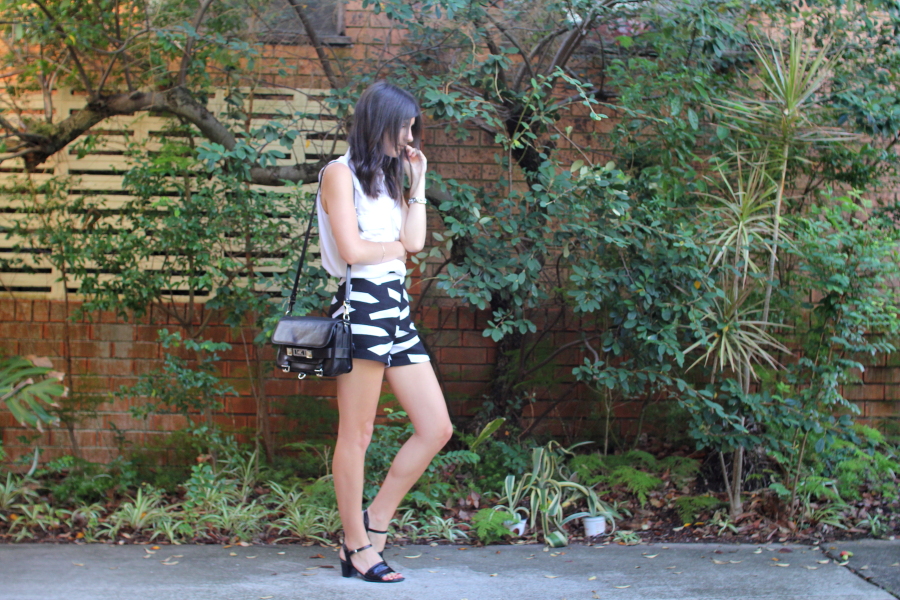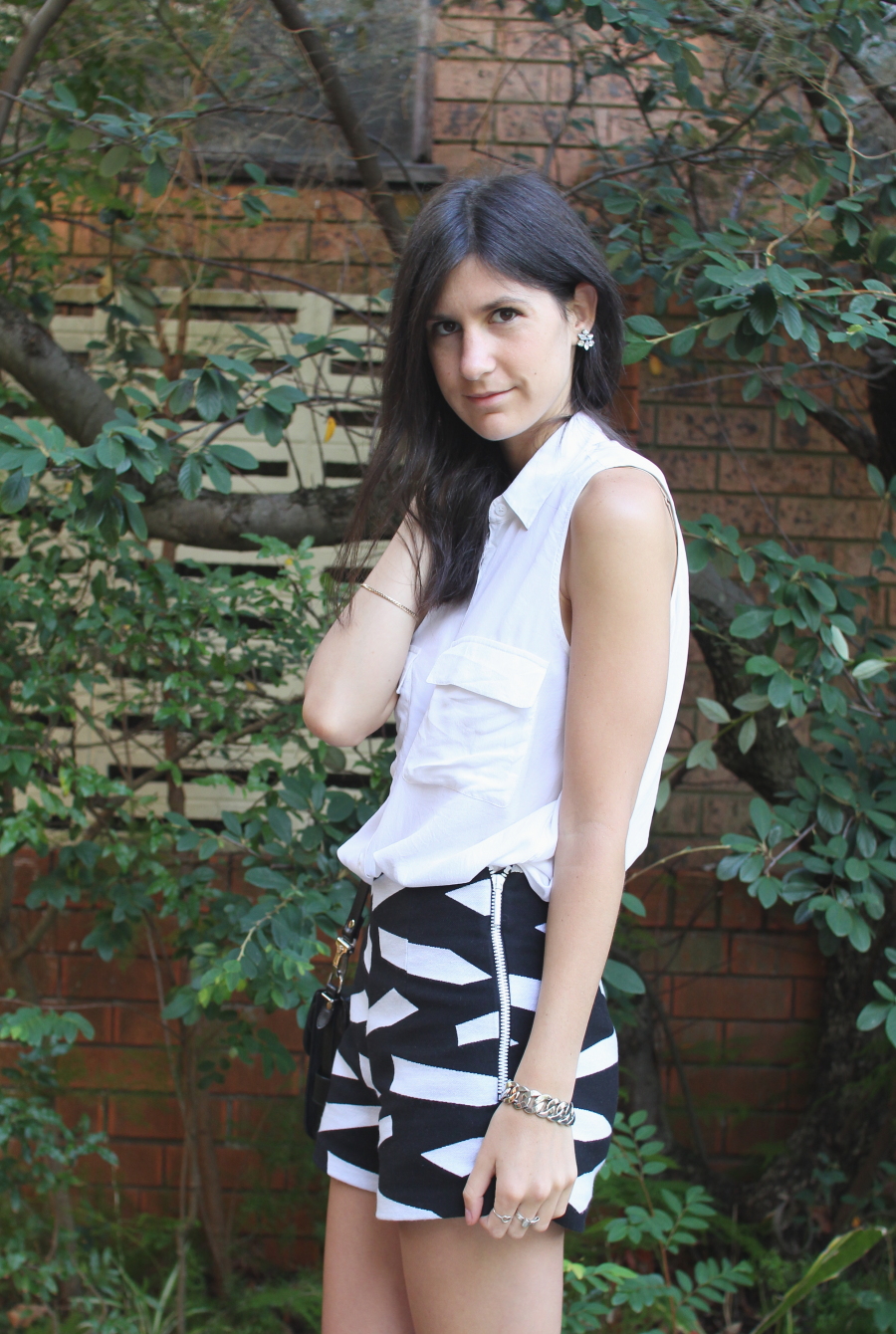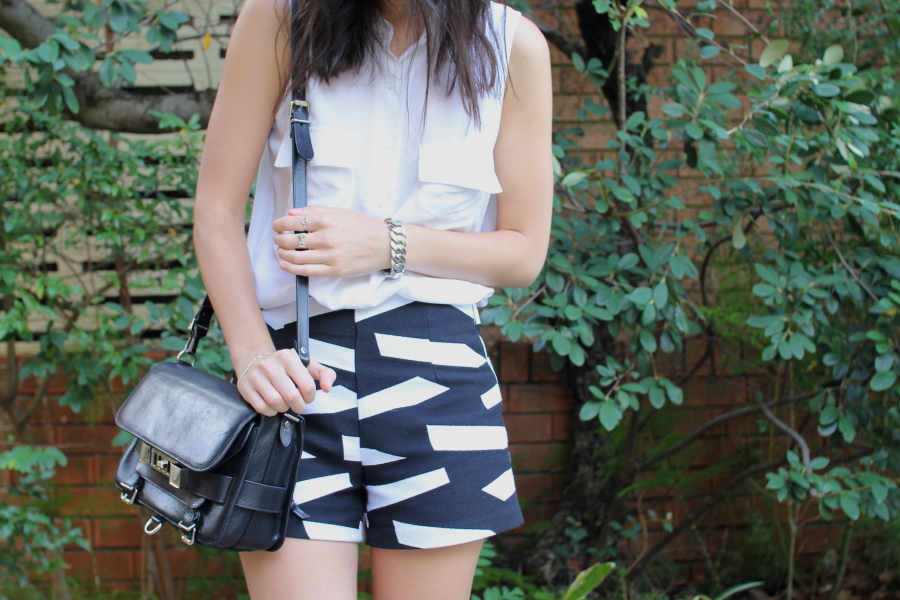 Equipment blouse, Manning Cartell shorts (similar), Opening Ceremony sandals (similar), Proenza Schouler PS11 bag, Marc by Marc Jacobs katie bracelet
It's hard to really get serious about winter wardrobes when the temperatures are still languishing in the mid twenties, and on weekends shorts are all you care to reach for. Truth be told, in a complete turn around from a mere few weeks back, my mind is firmly focused on sleeveless cotton tanks and raffia woven sandals – the latter of which is not the least bit helpful, especially when the rain is involved.
Most surprising for me, aside from the mild obsession with expanding my summer wardrobe (and anything summer related for that matter – like watermelon?), is that almost two weeks into Autumn, I'm still finding myself exiting the house in bare legs and with bare arms; a concept utterly unheard of in Wellington. But I'm definitely not complaining. Sweater weather can hold off a little longer, as far as I'm concerned.
Get the look: