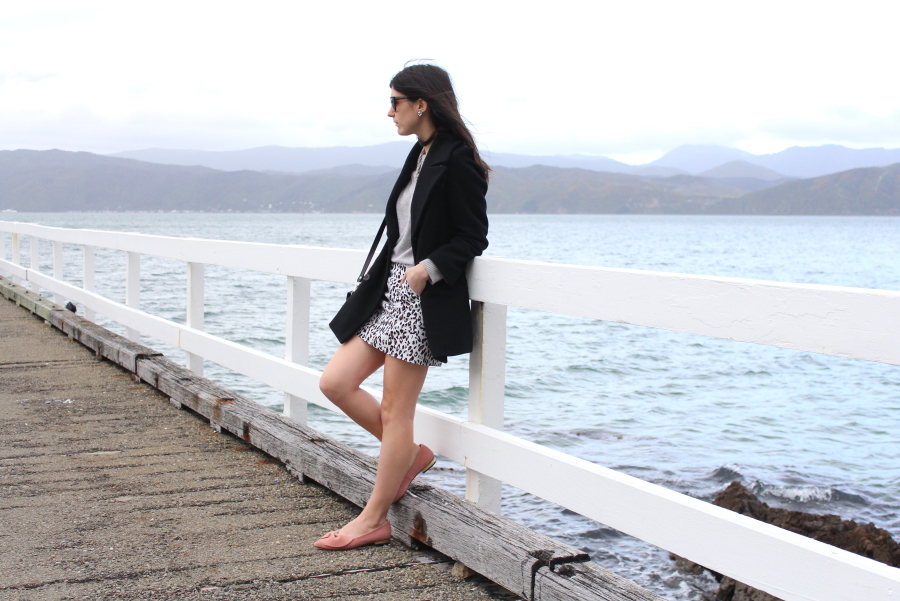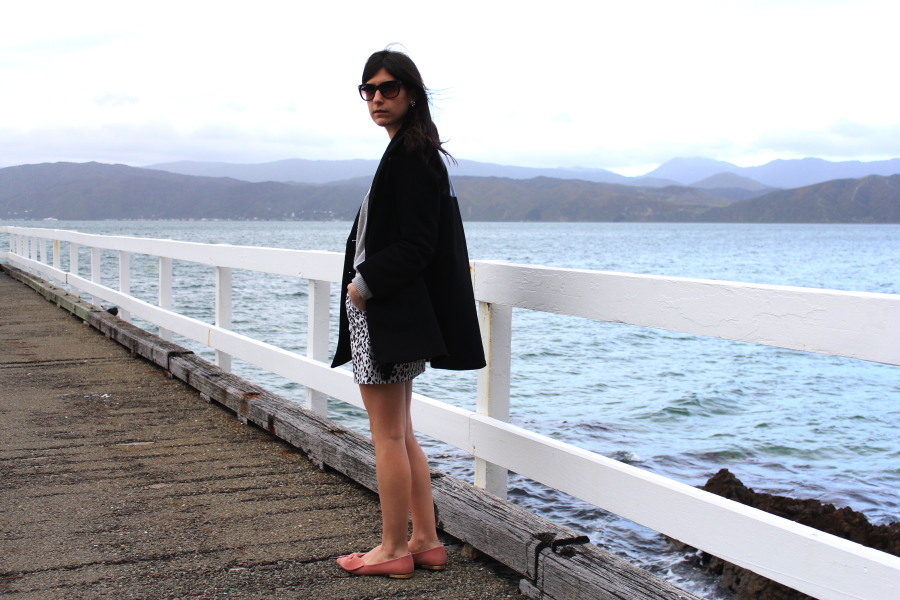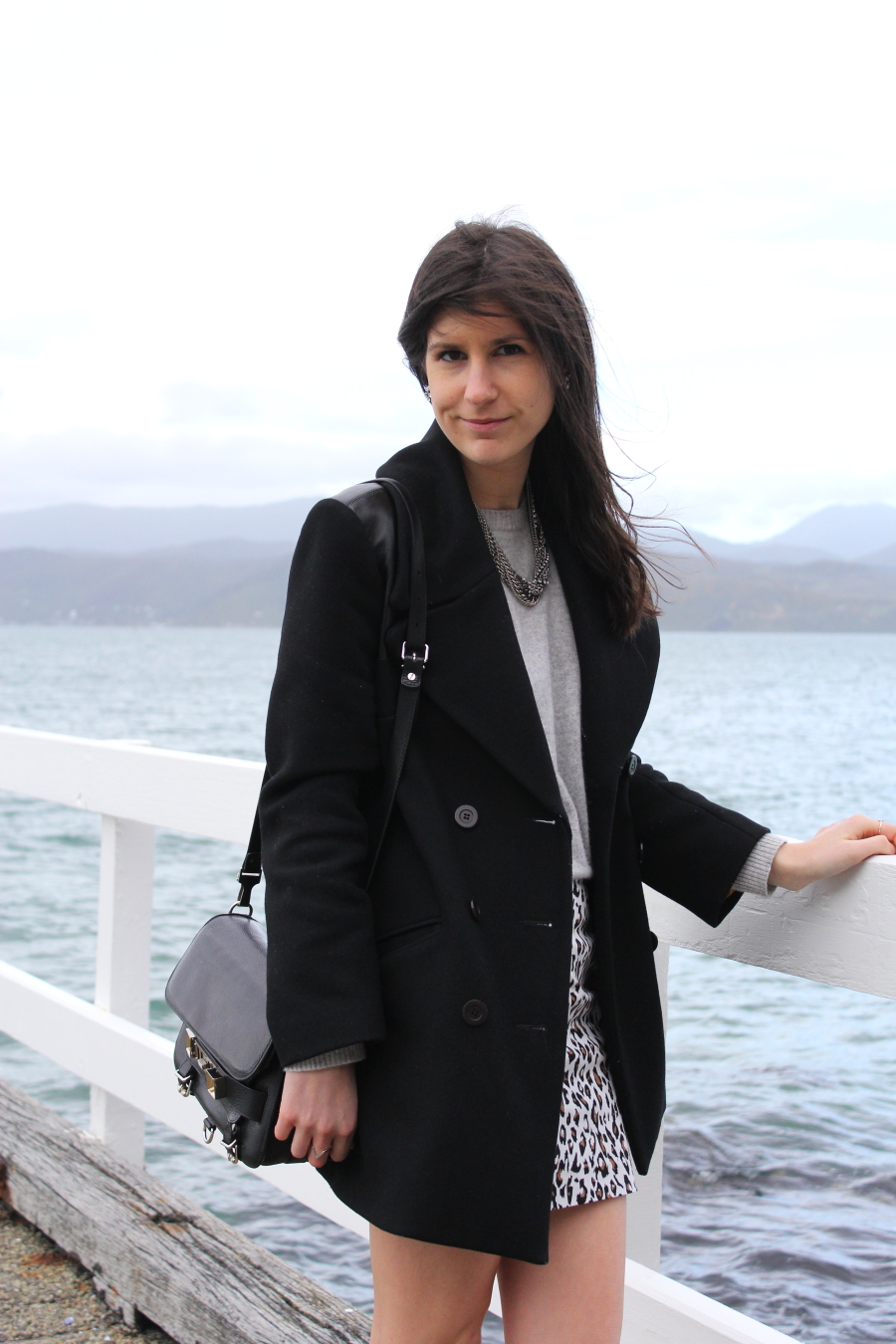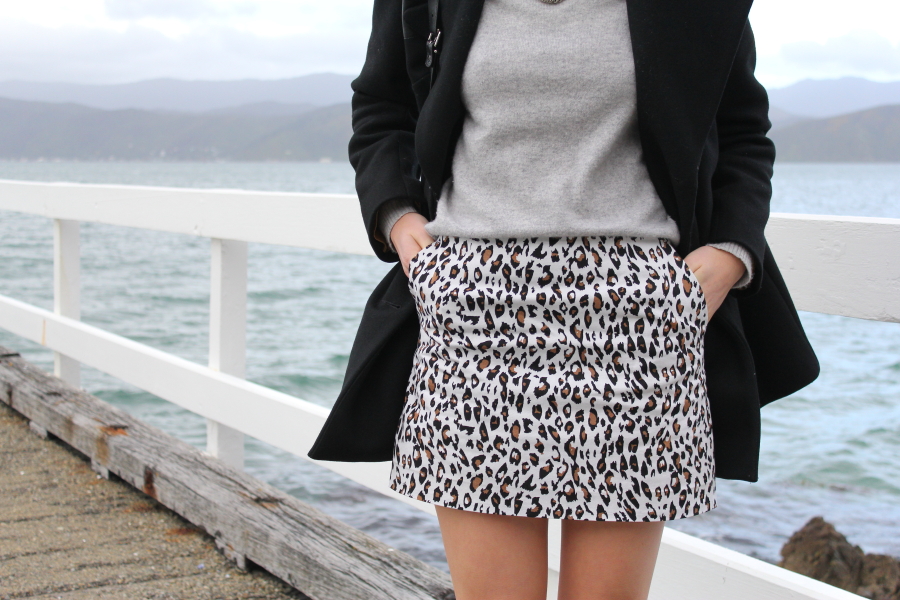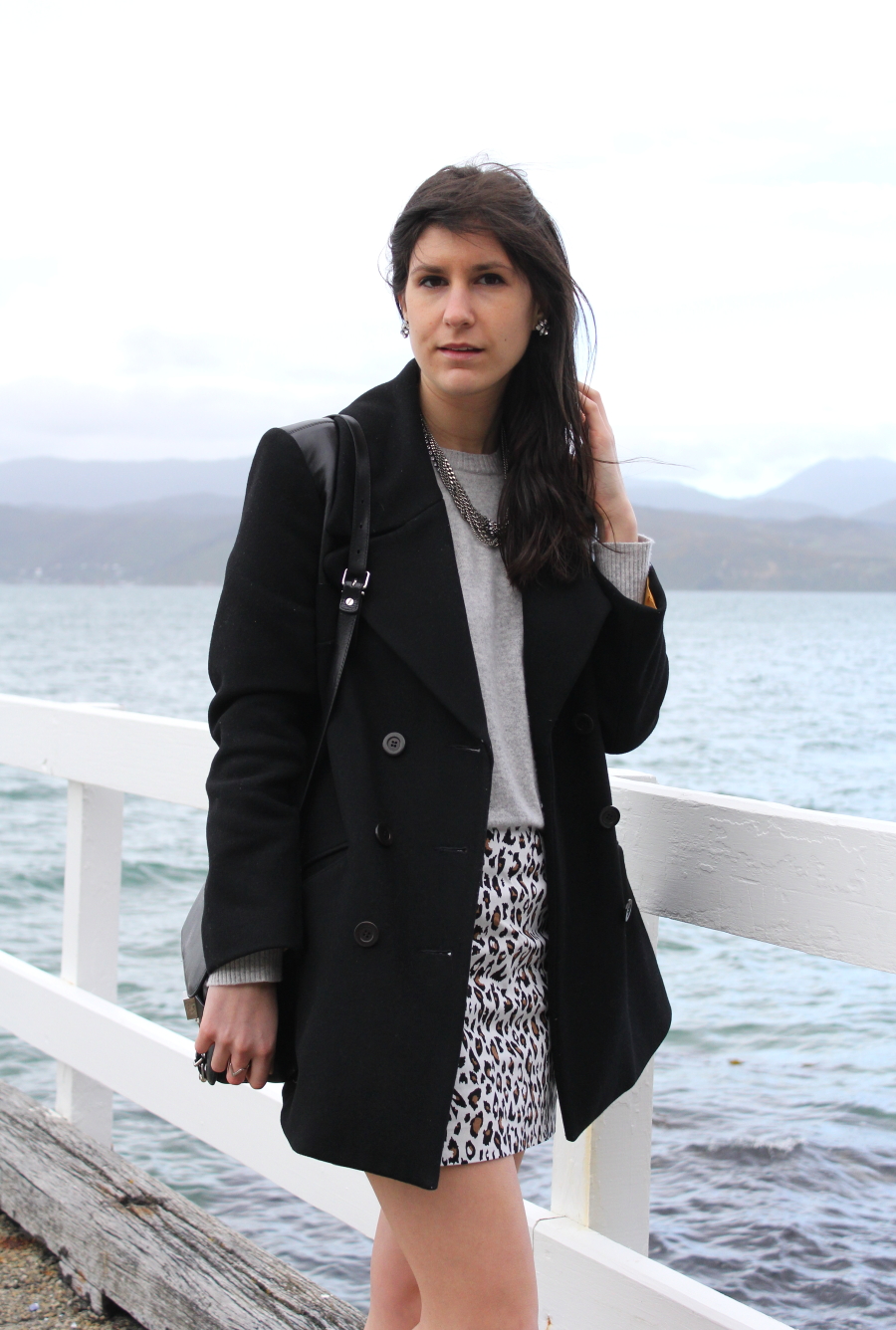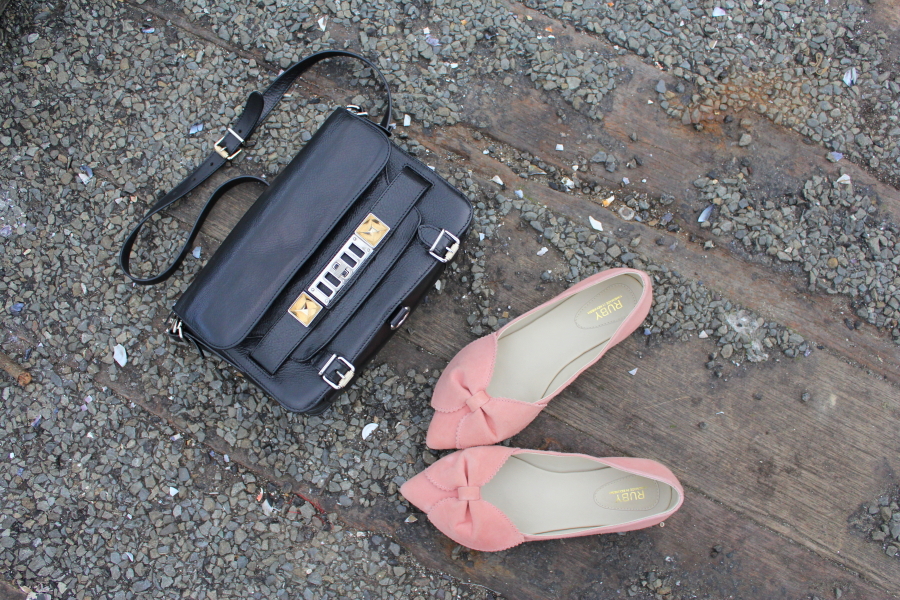 Ashley Fogel jumper (similar), RUBY bedrock mini skirt, Karen Walker coat (similar), RUBY kingsley flats, Proenza Schouler PS11 satchel, Karen Walker rings, J Crew earrings, Karen Walker sunglasses
I think that it's probably safe to say that my obsession with everything leopard has become next level. As in, girl doesn't wear much else these days. Since getting my grandmother to take down the hem on this RUBY skirt, I can't help but want to wear it over and over, as it's gone from being just a touch too short, to the perfect length. I know it's supposed to be Spring, but Wellington says otherwise; though even the wind won't stop me from heading out bare-legged, which makes me think it's probably a good thing that I decided to bulk up my coat collection last month.
With Luke currently in Argentina, my weekend has been looking a little more laid back than usual. I've stocked up on vegan treats, have multiple seasons of 'Lost' to watch, as well as a few good books to get stuck into. While I have the house to myself it also seems like a good enough excuse to play a little dress ups with my wardrobe, and daydream about overseas travel. Besides, what else are weekends for?
Get the look: