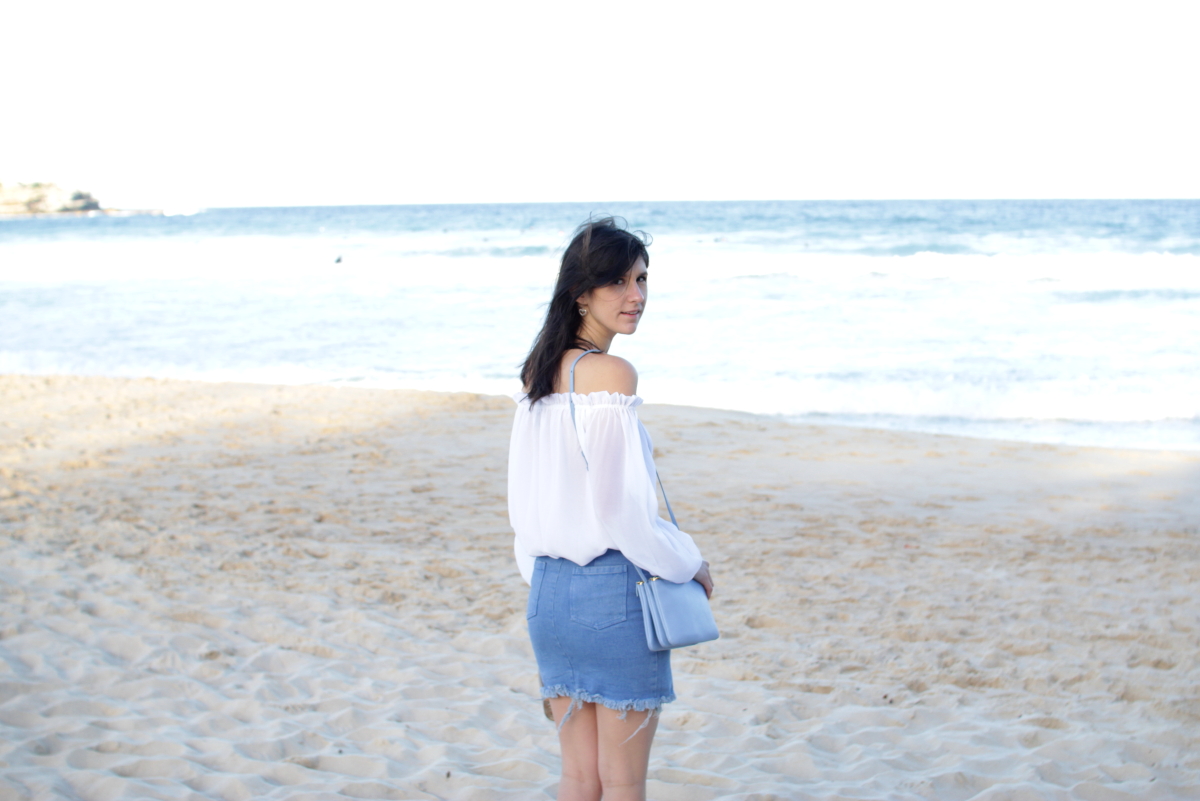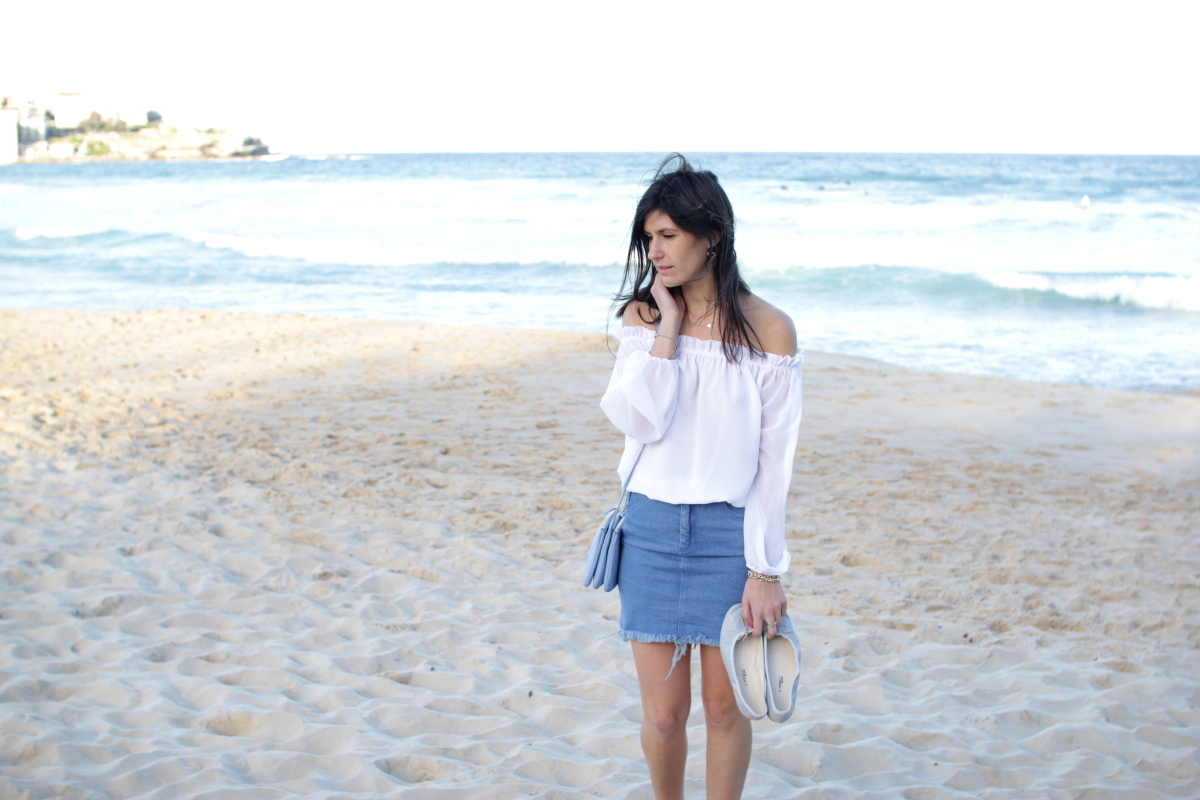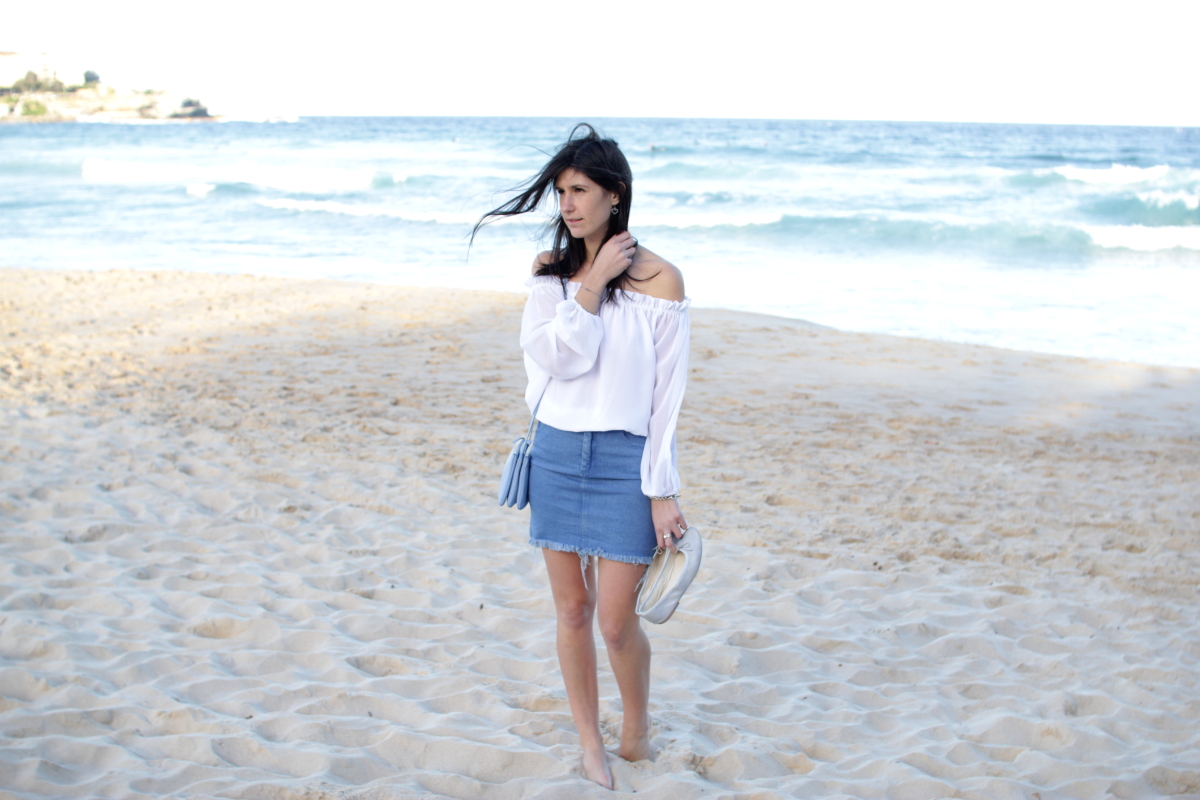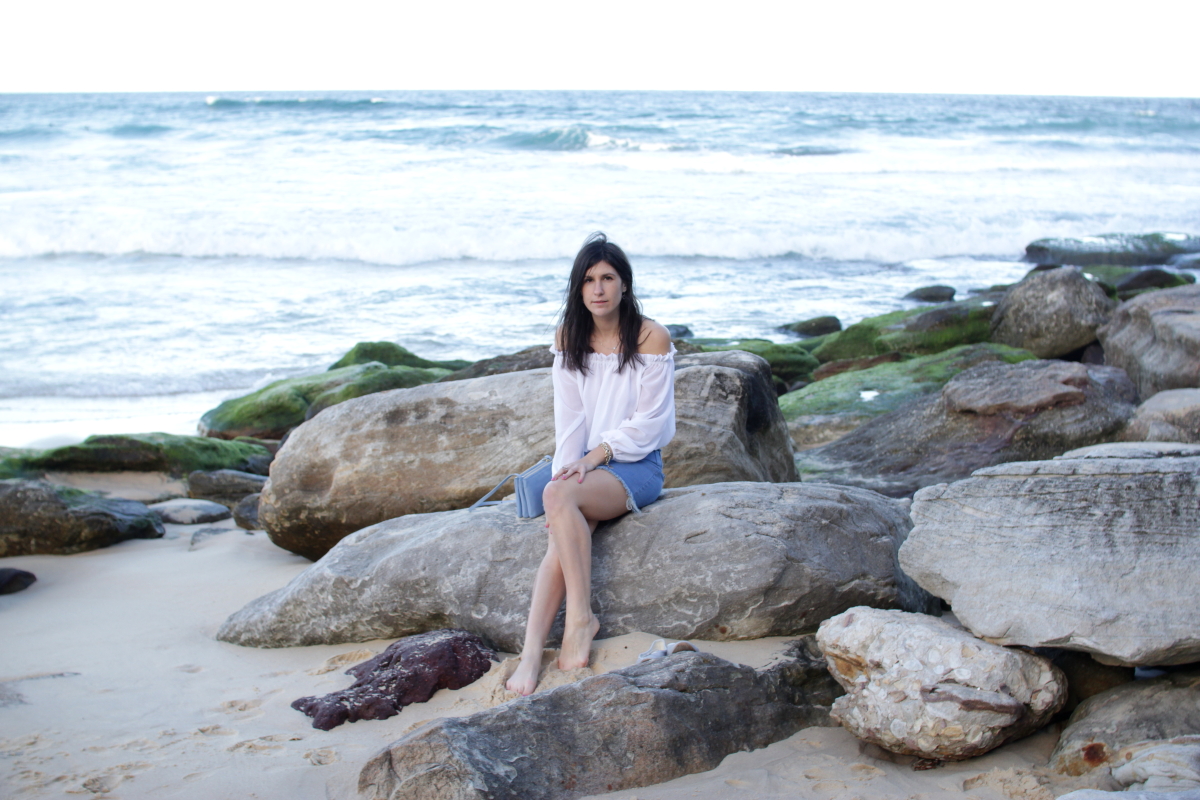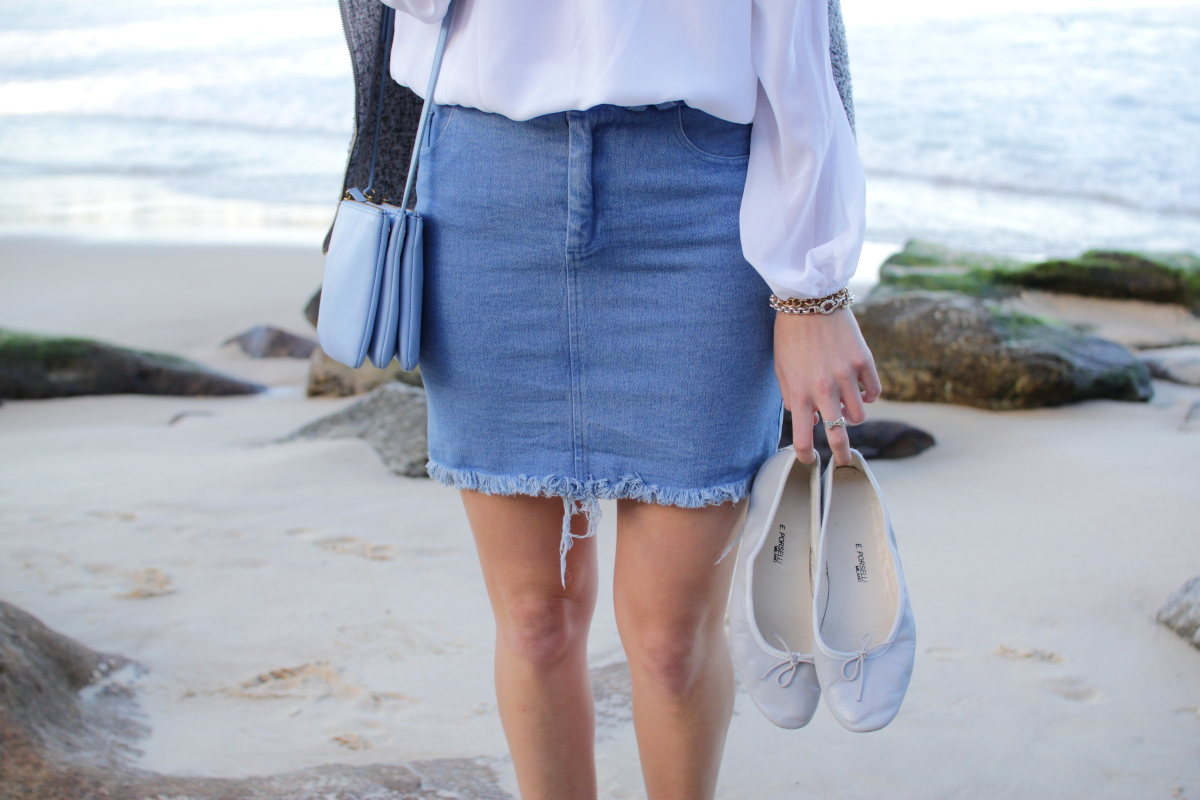 RUBY chi chi blouse, RUBY desert rider denim skirt, Porselli ballet flats, Celine trio
It's arguably cliche for a Kiwi girl to be living in Bondi, but when you have the beach almost on your doorstep (never mind that it's actually a brisk five minute walk away), would you really want to live anywhere else?
A beach that is often difficult to cut a solitary figure at, given its widespread popularity even well into the Fall, so you can imagine my luck and surprise, when Luke and I found it almost empty a few weekends back. Okay, maybe not so much surprise; it is August after all. And if those white sandy beaches and crashing waves weren't enough to have me longing for Summer, factor in an off the shoulder blouse and some casually ripped denim, and I can't help but be tipped over the edge.
It's that easy, relaxed, go-with-the-flow vibe which I've tried so hard to exude since moving to Sydney but to no avail, captured in the essence of a blouse. It's that I-just-went-to-Coachella feeling, that laze-about-with-my-toes-in-the-sand feeling, that eat-ice cream-all-day-because-it's-hot feeling. It's summer in a blouse, and I suppose it's just as well that RUBY happen to be holding a competition to win this slice of sunshine – will you be entering?