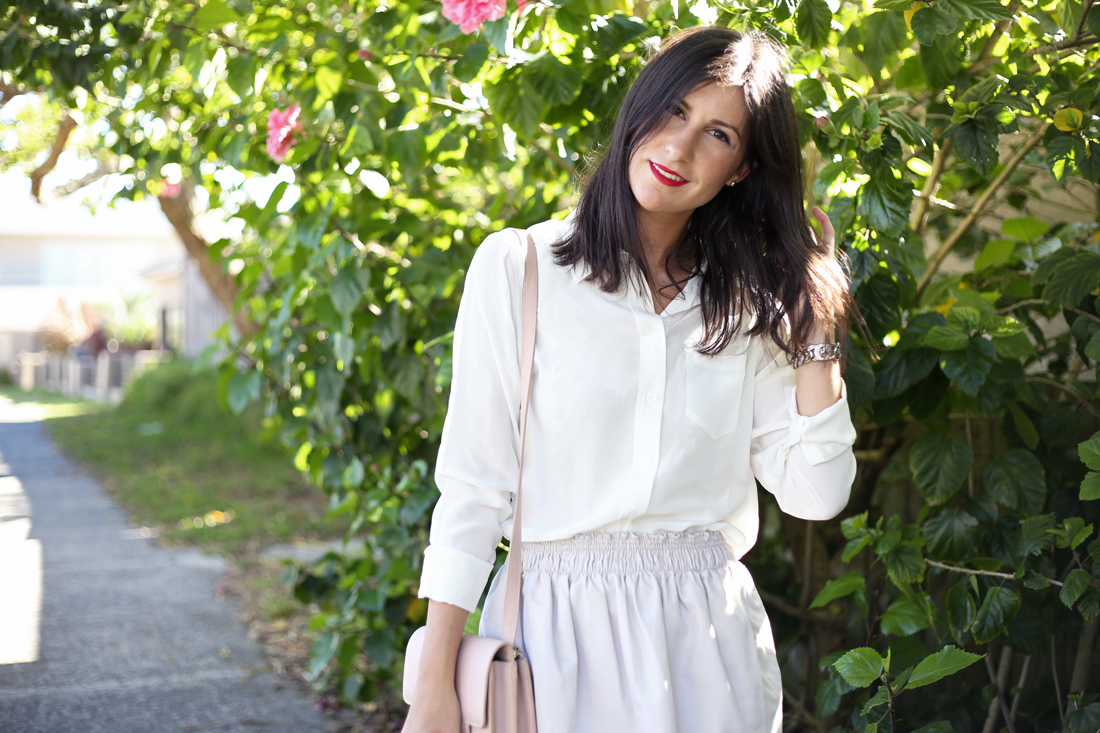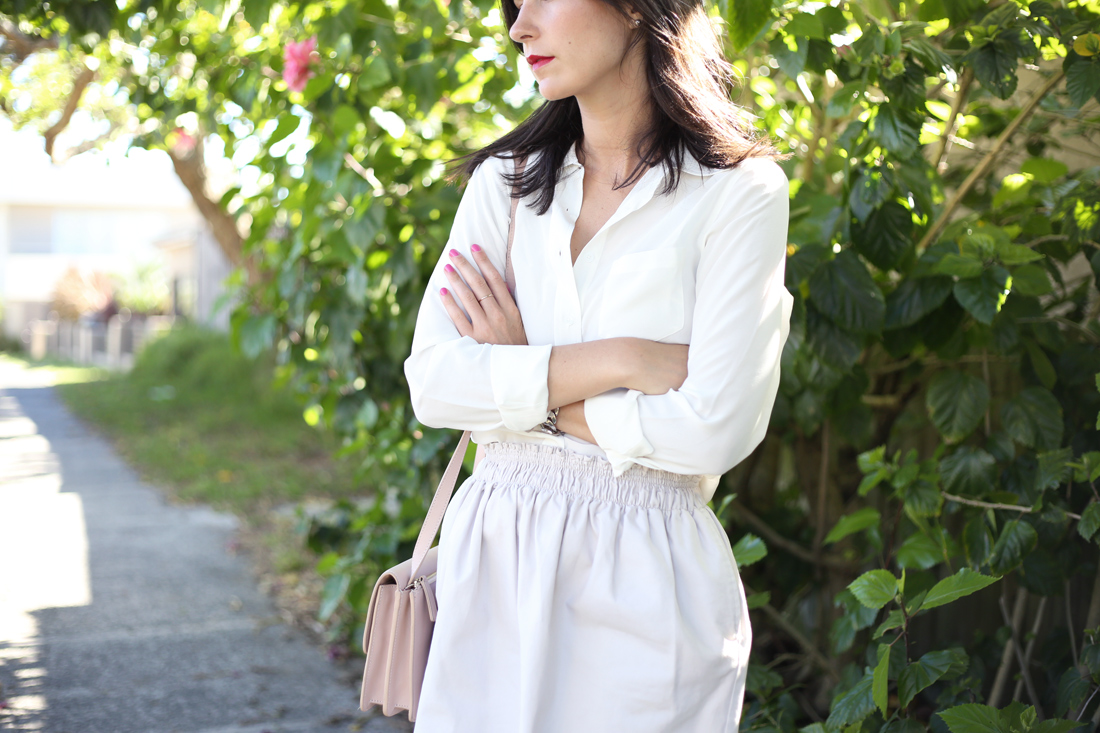 Popbasic milk silk blouse (c/o), Karen Walker skirt, Karen Walker x Benah Sloane satchel; beauty note – Revlon matte lip balm in Standout Remarquable on the lips
There is nothing more classic than a white (silk) shirt and a bold red lip. Even more so in the holiday season when it's red-lips-a 'plenty, and you don't want your outfit to make more of a statement than that bold lip you're wearing (hint: keep it easy and wear neutral shades). It's that effortless nonchalance, and when paired with a slim cigarette cut trouser, looks ever so gamine.
With only one more working week left in the year, I've been finishing up my Christmas shopping, and helping Luke plan the menu for our Christmas lunch. We decided to hang back in Sydney for Christmas (a first for me), so it'll be a quiet affair for the two of us; good thing that the beach is within walking distance of our apartment!
2015 is coming up faster than I would have liked (times truly flies when you're having fun), so I've been having a good think about goals I'd like to achieve, and good habits I'd like to aspire to incorporate once the 1st of January rolls around (which I've posted on my Tumblr, here, if you're curious). I may be resolving to cut down on my dairy consumption in the new year, but one thing I won't be giving up anytime soon is this easy and effortless combination. Besides, doesn't everyone wish they could be Parisian for a day?