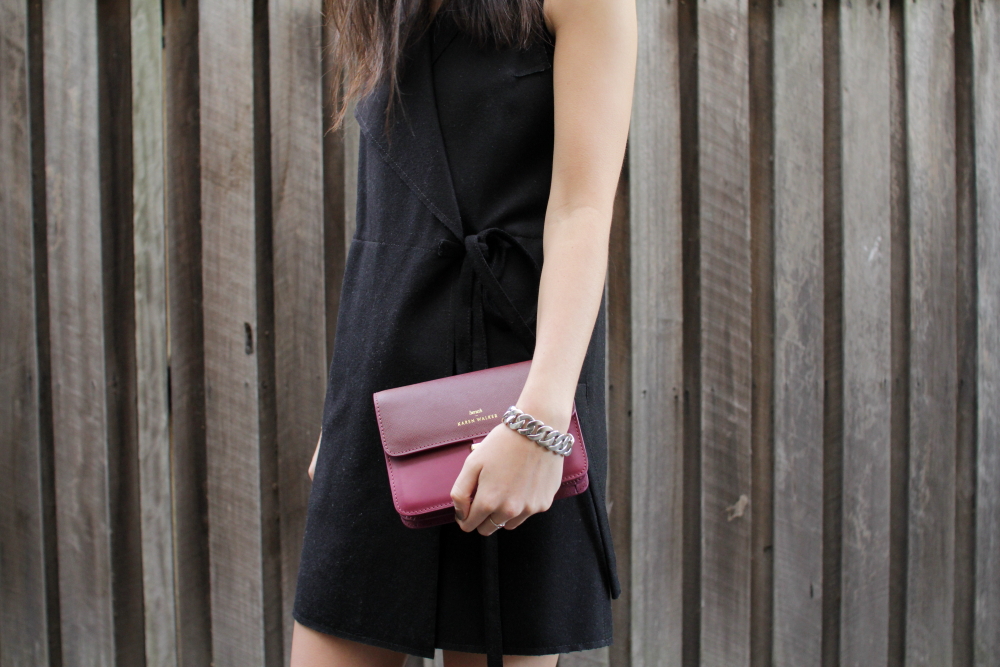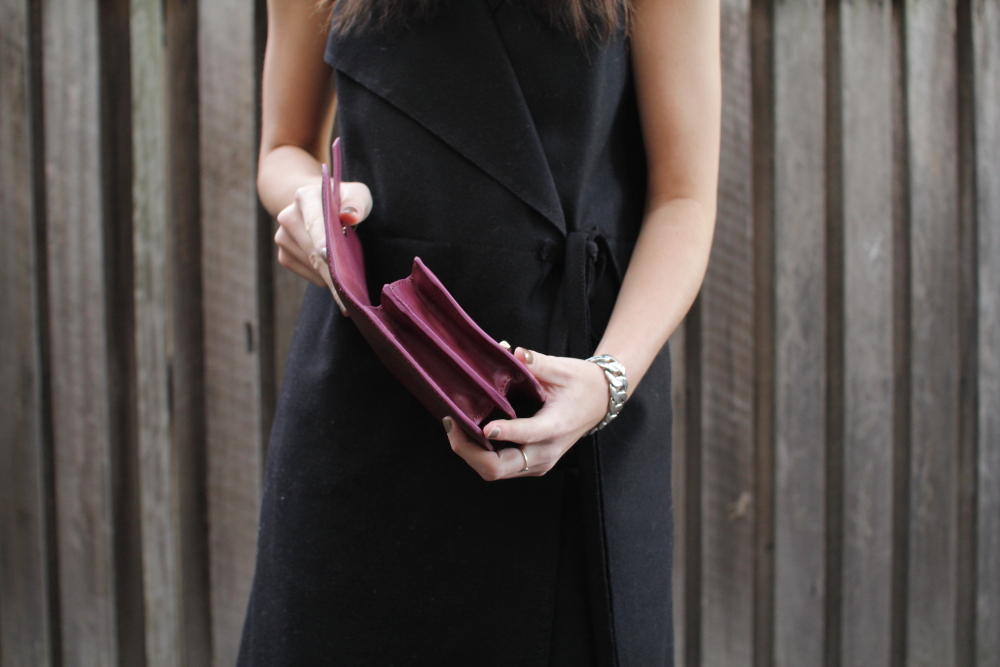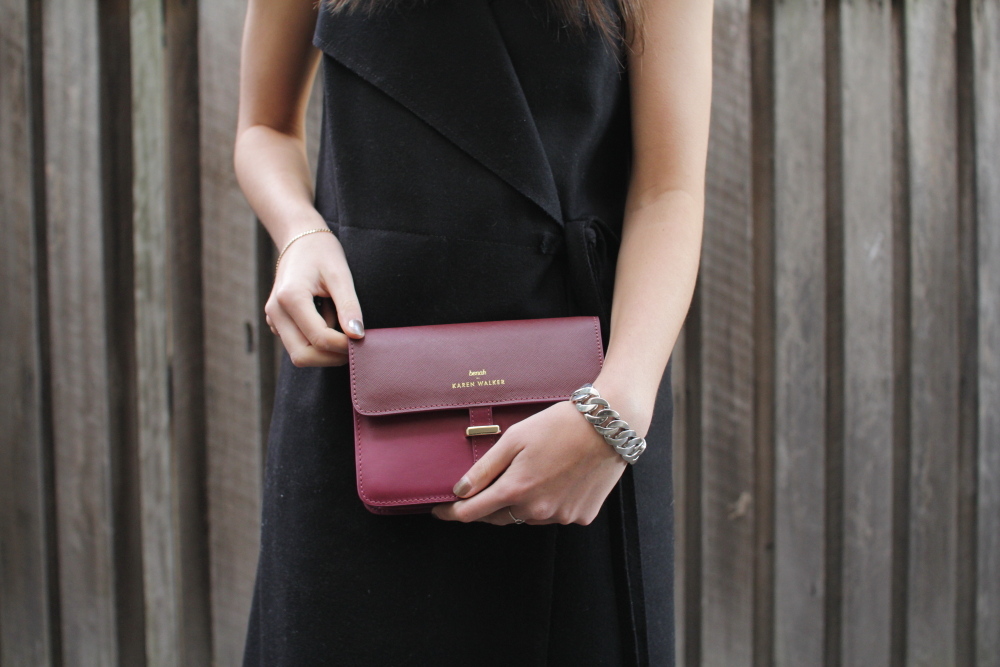 Karen Walker jerkin dress, Karen Walker x Benah juliet clutch, Marc by Marc Jacobs bracelet
I have a confession to make. I have a serial problem with carting around with me more than I could possibly need. Three notebooks, four lip balms, two pens, a scarf 'just-in-case', a packet of painkillers, snacks in case of emergency – well, you get my drift. Sometimes that box of plasters comes in handy, like when you're breaking in a new pair of shoes, but most of the time, I'm pretty sure I'm probably carrying around dead weight. And all that dead weight on my shoulder can't be doing good things for my back.
But I'm all for a change of pace, and I mean, it's probably psychological, that need to carry around your entire life plus a change of socks. Sorting through the masses of my handbag to pull out the few things I can't live without – a lip balm, keys, my iPhone, cards and some change, is a liberating feeling of sorts; one that I could definitely find myself getting used to. Happy Saturday!
Shop clutch bags: