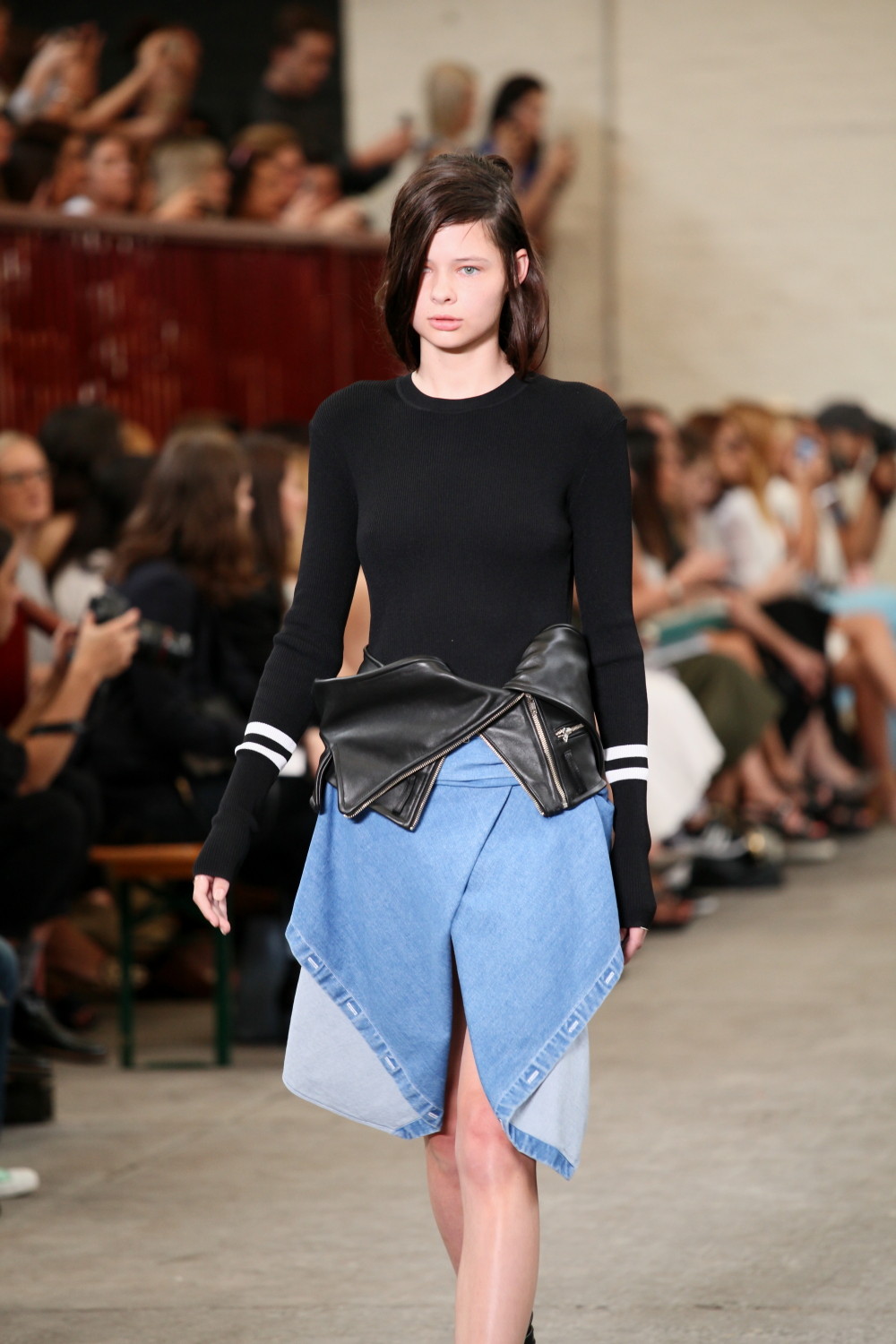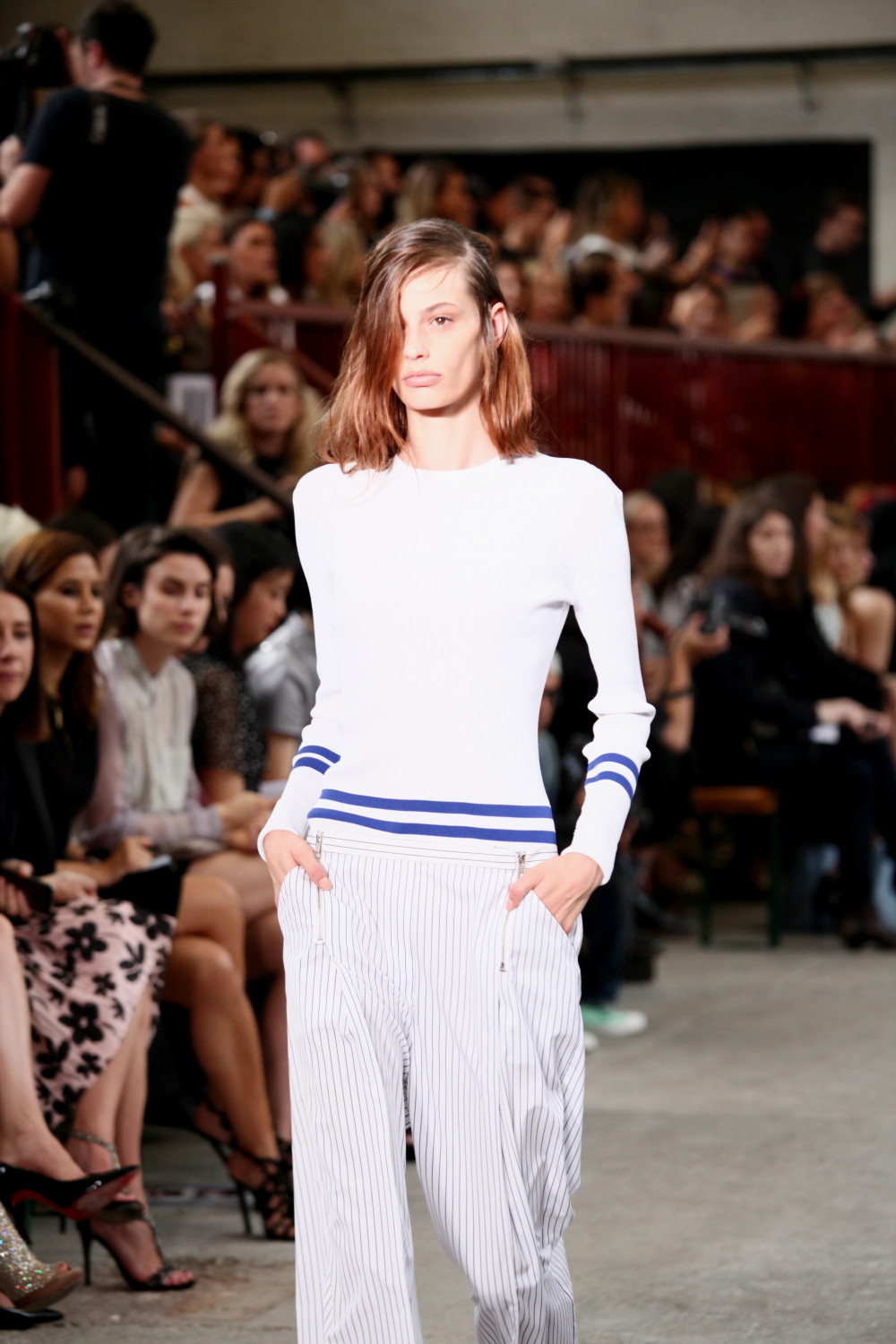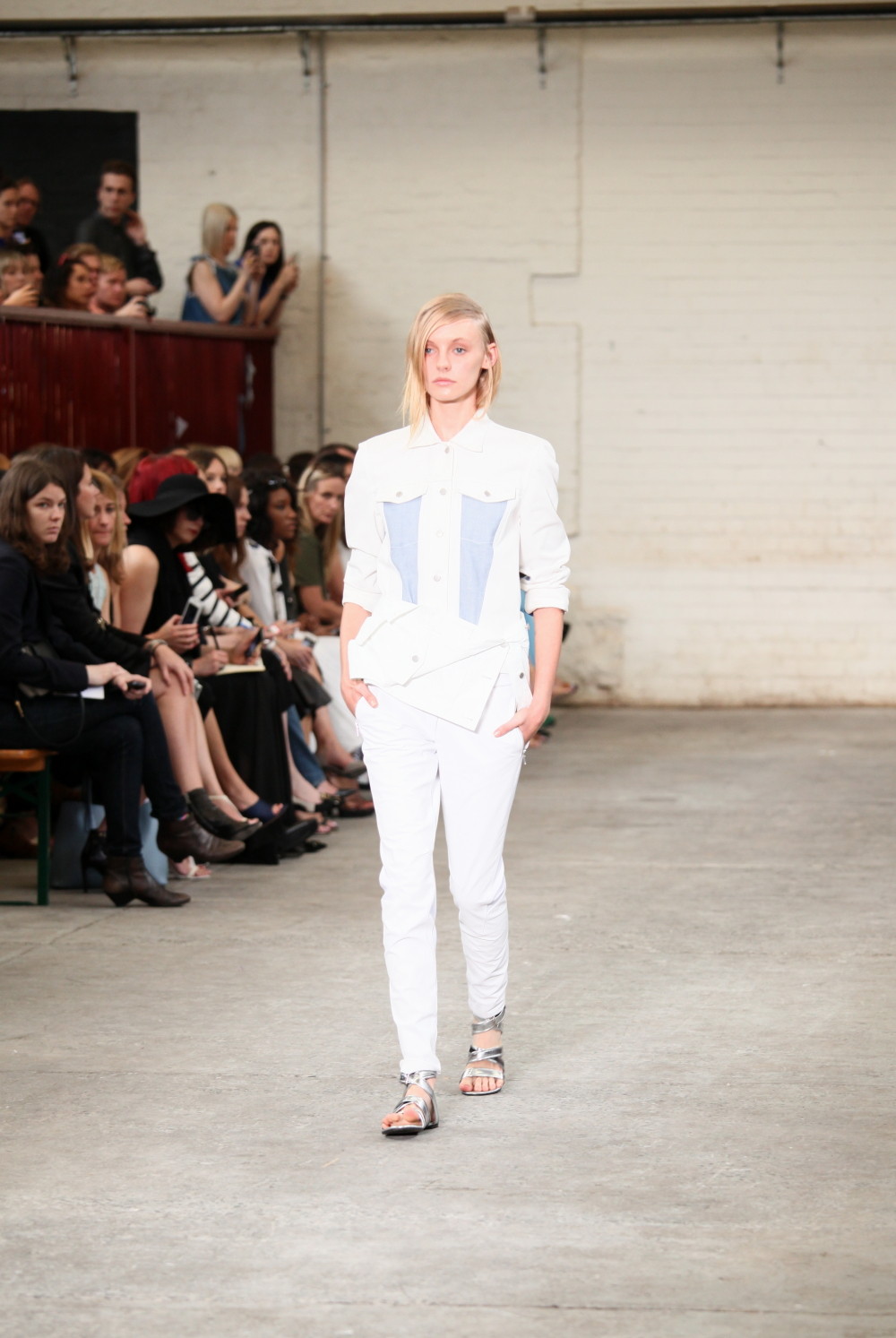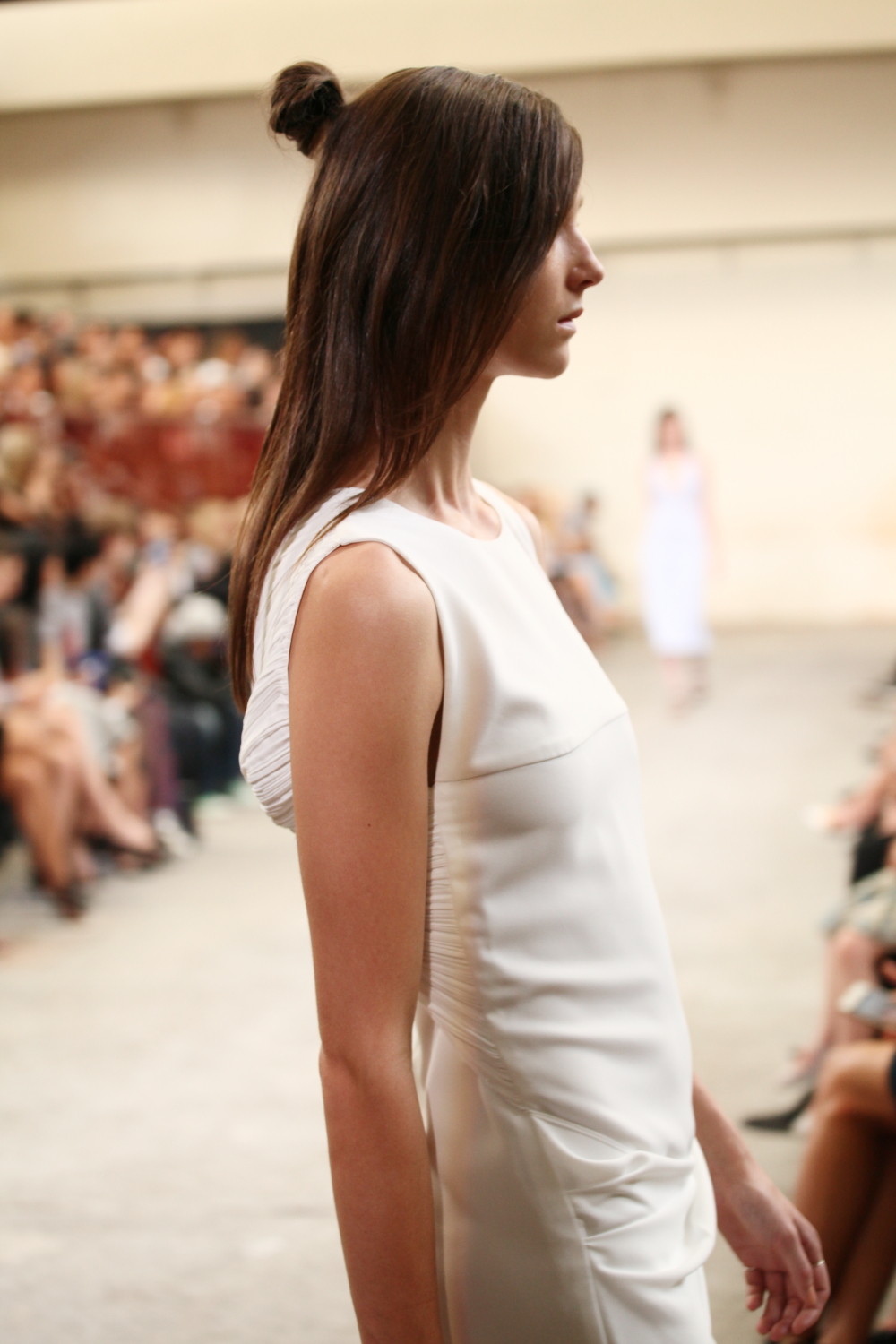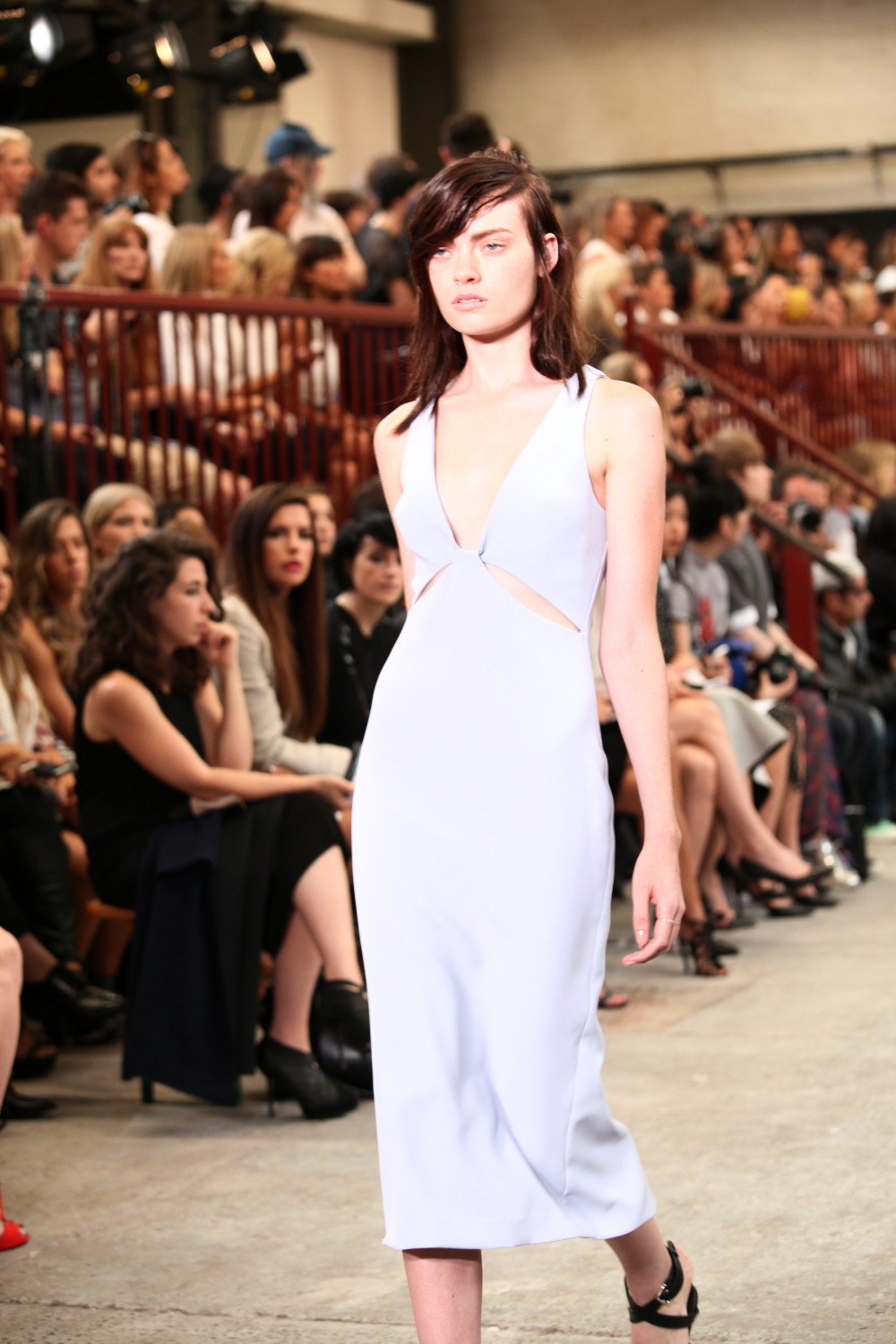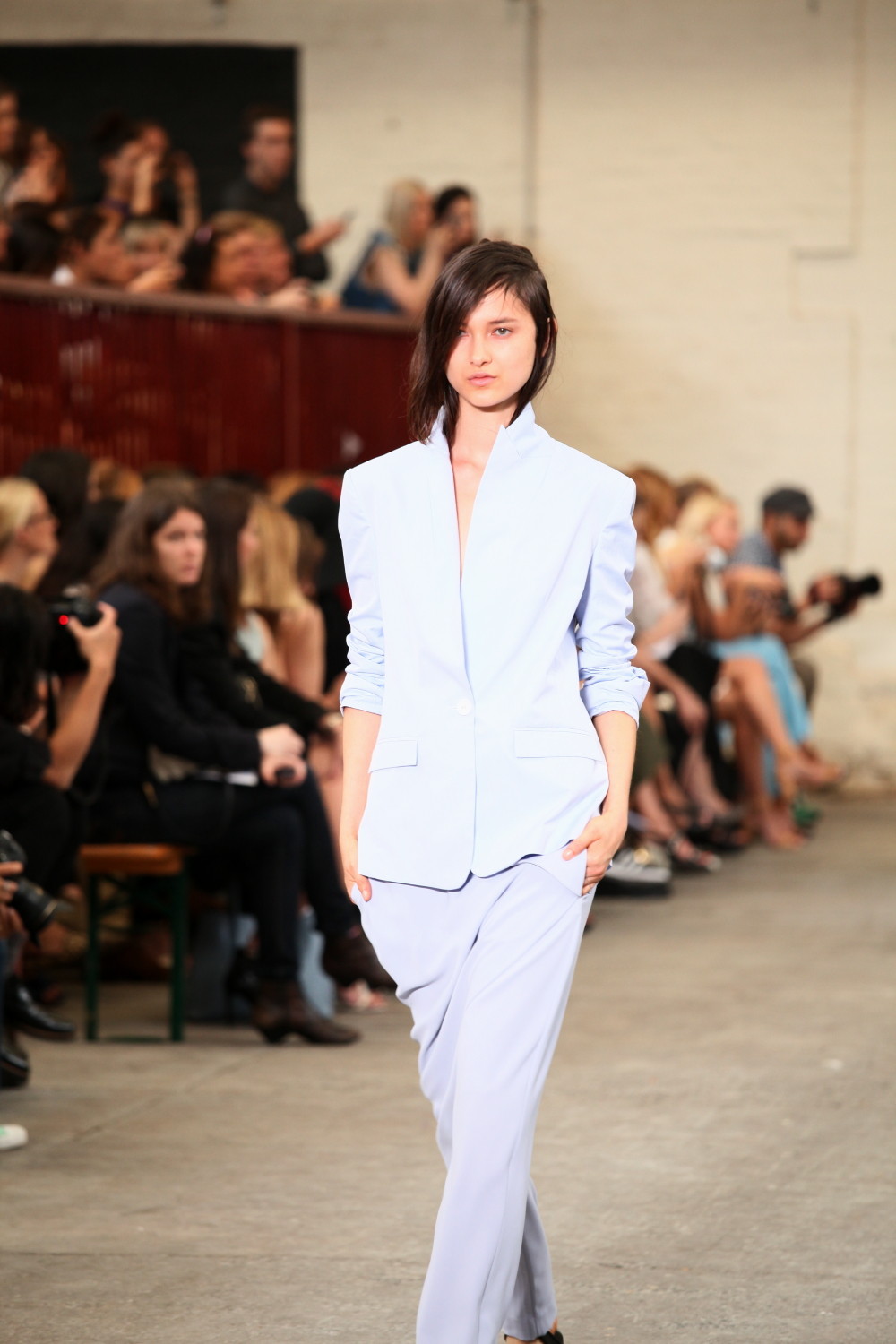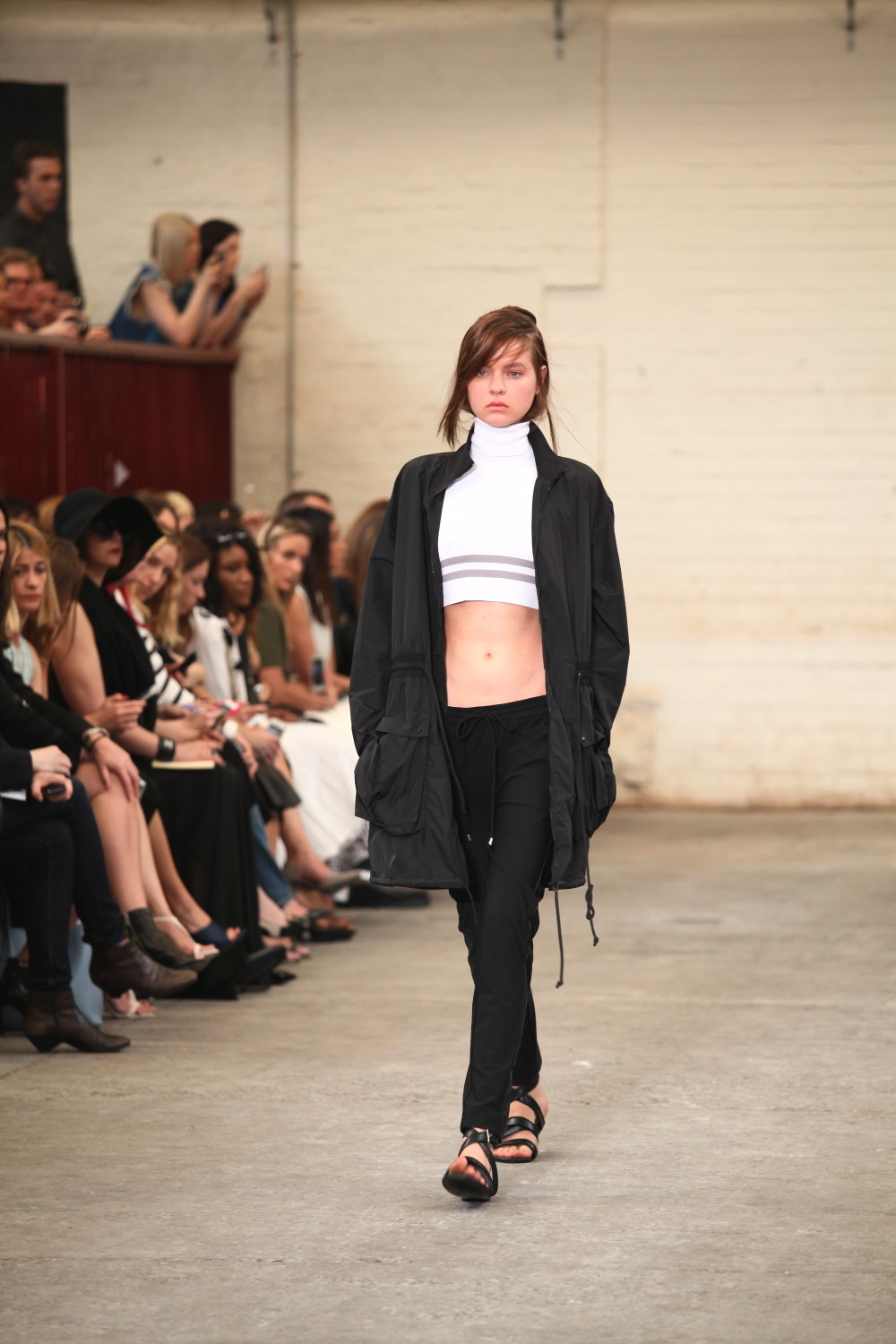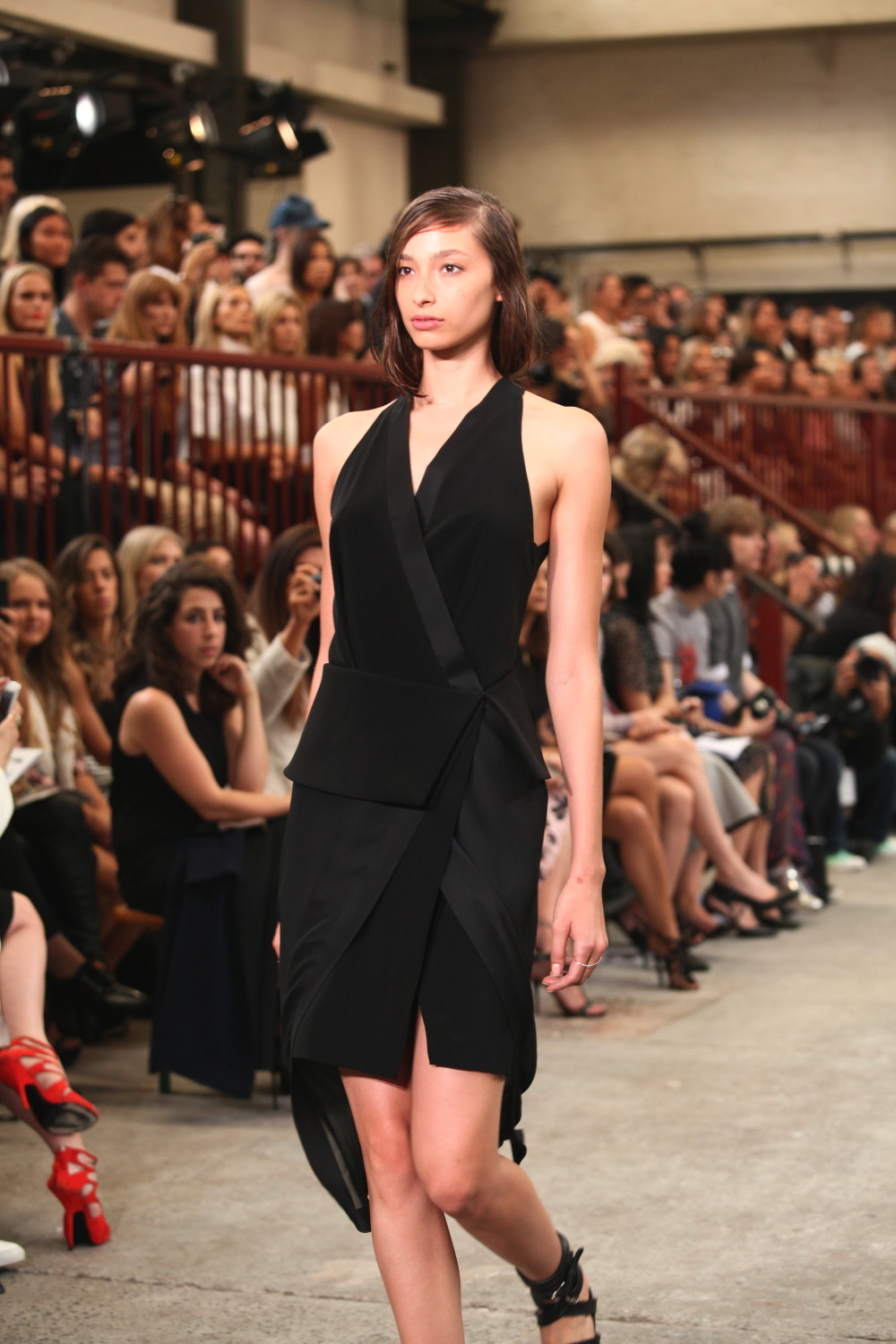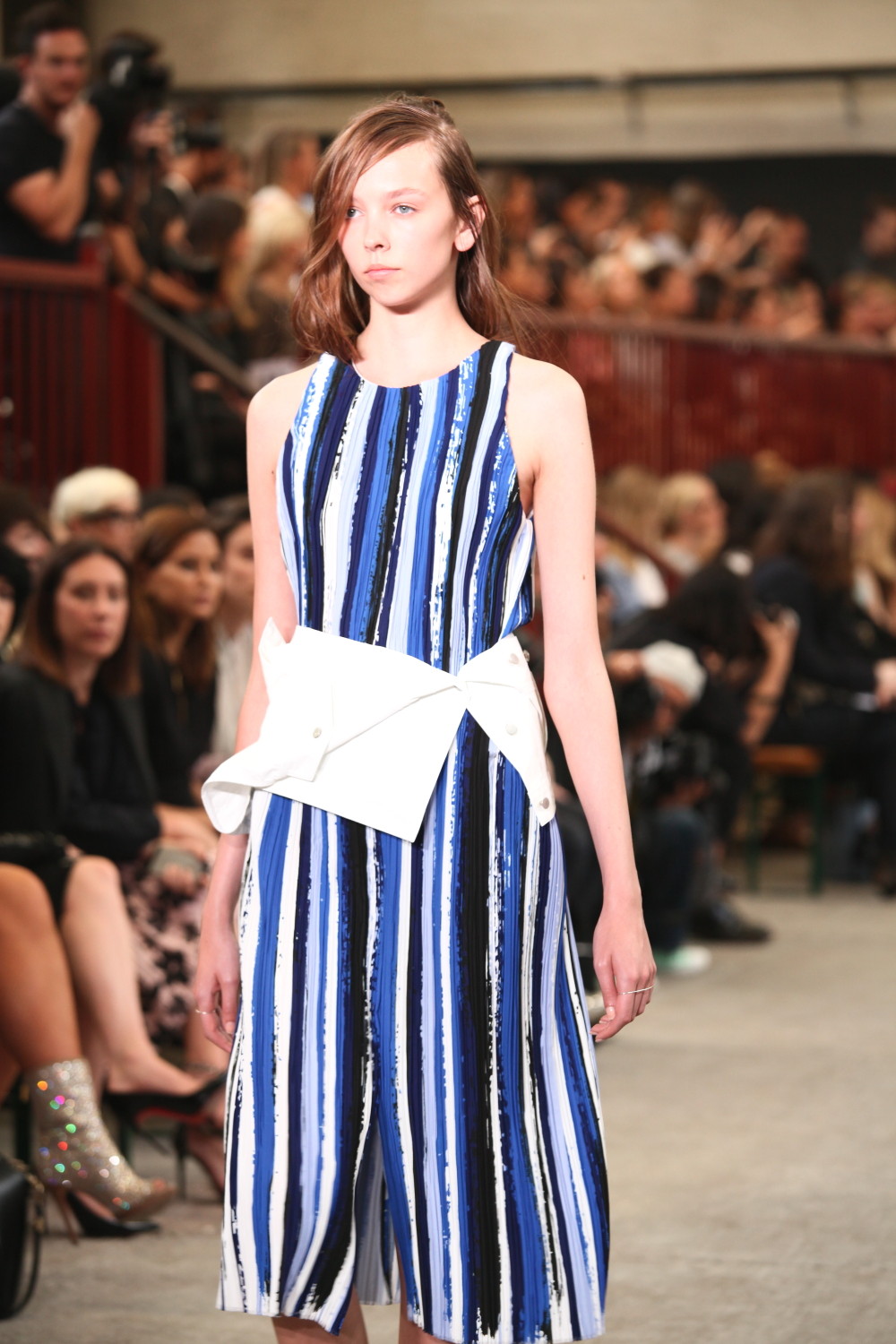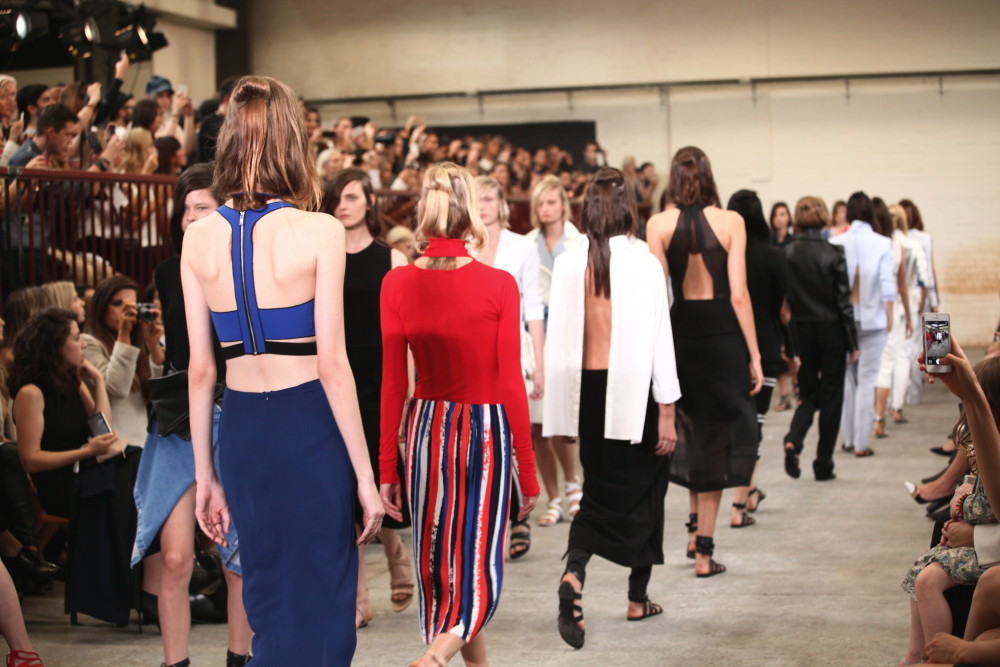 Dion Lee [II] Spring/Summer 2014/15
Dion Lee is a master of construction, evidently nailing the art of carefully piecing together interlocking fabrics and weighty folded pleats with artfully placed slits; somewhat of a signature within his design process. Seamlessly picking up where he left off, Dion Lee showed a strong collection with a focus on masculine tailoring, with a touch of femininity through exposed backs, and origami-esque dresses.
Lee's summer offering saw the fine knife pleats, which appear in his current Winter collection, re-emerge, a subtle element which added depth to brush stroke splattered pieces and bias cut dresses. The use of denim broke up the looks, bringing a bit of Bondi to an otherwise refined collection. For Lee's first showing of his Line II collection, it certainly wasn't one to be missed.