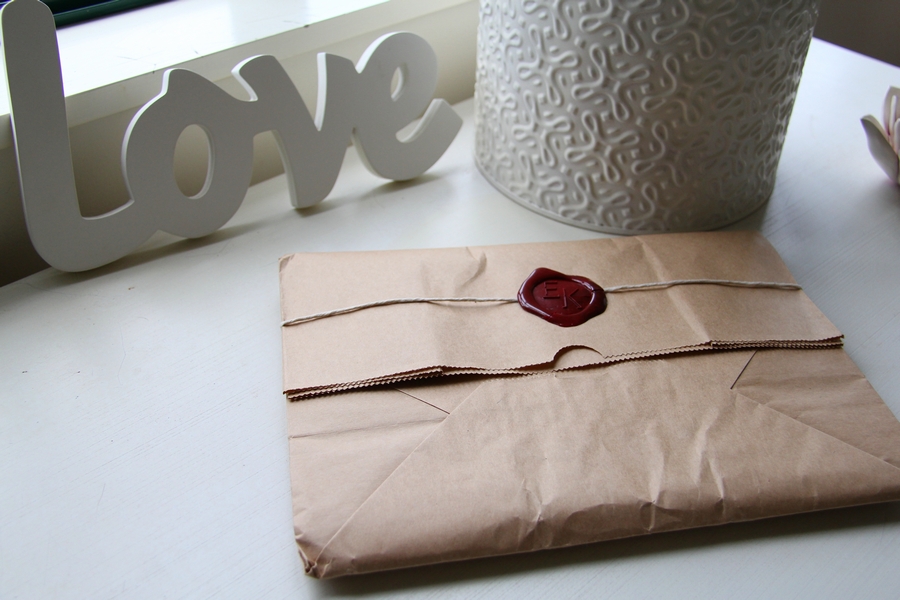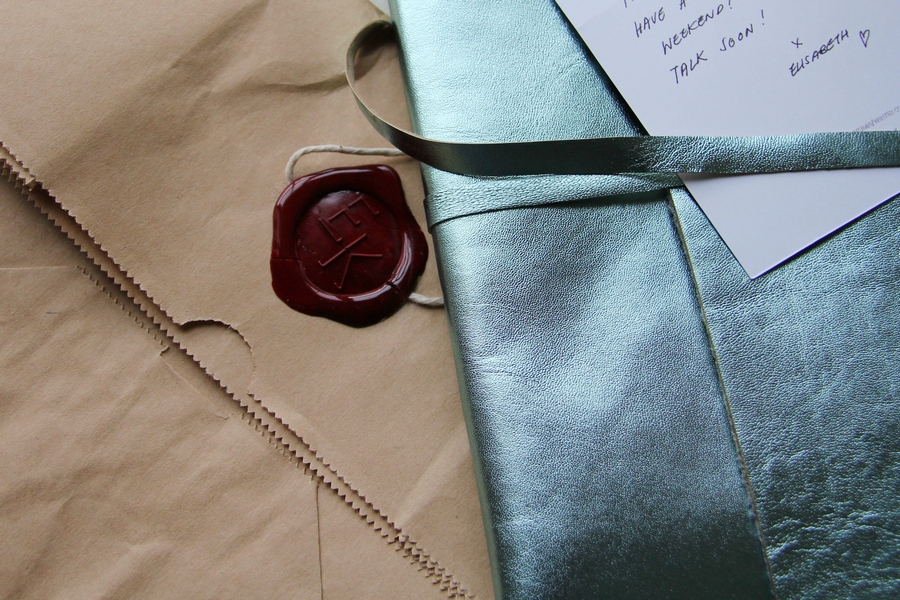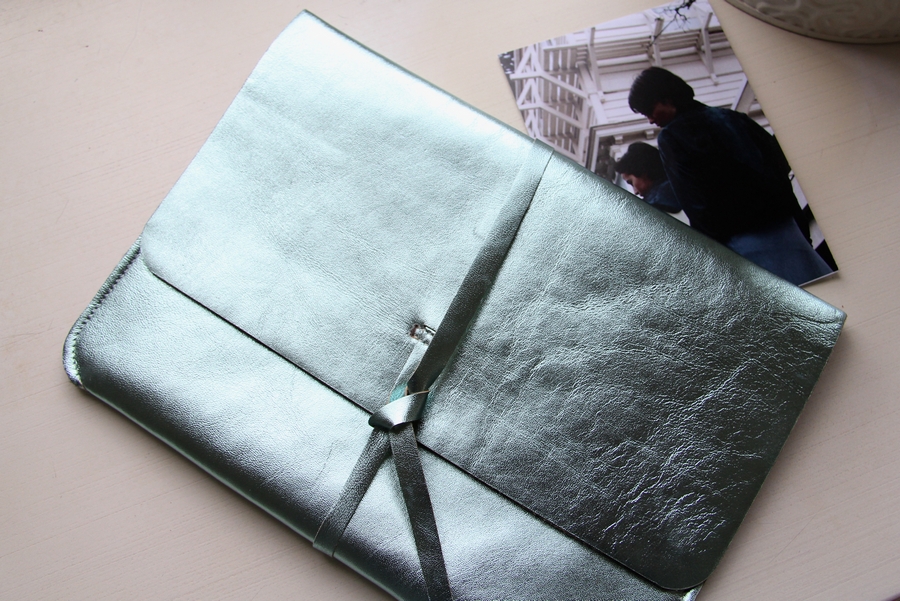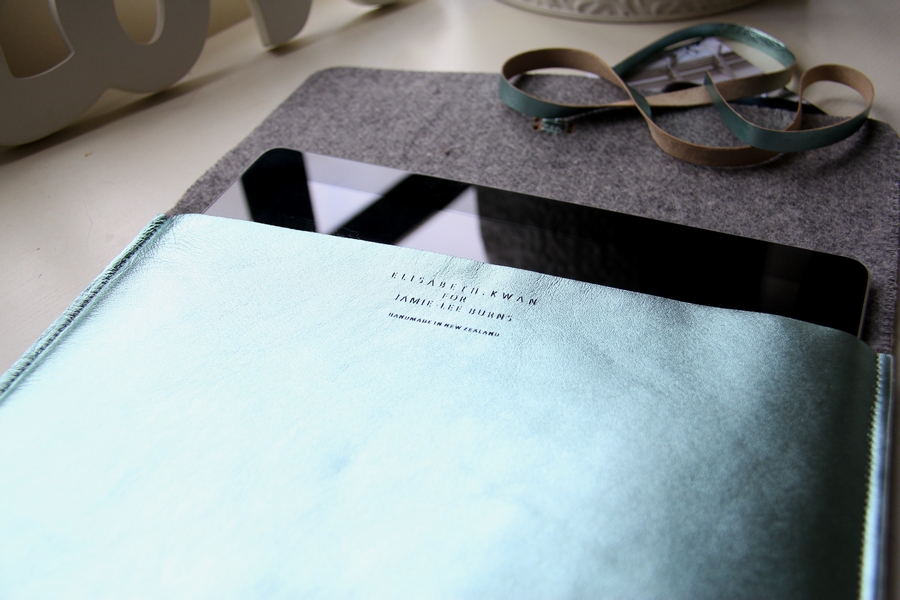 As of late, I've developed a newfound appreciation for handmade goods; especially when considering the time and effort spent carefully and lovingly creating something from scratch – something I doubt I have the patience, or design skills to achieve myself. You may recall a couple months back, when I shared the lookbook of friend and designer Elisabeth Kwan, and her stunning array of handcrafted leather goods.
During one of our many back and forths, I'd asked Elisabeth about options for iPad cases, after falling head over heels for her bright blue metallic iPad mini case, which so effortlessly doubled as a clutch. I'd spent months trying to hunt down a leather iPad case which was minimal in design, but was yet to find something that truly appealed, so you can imagine my euphoria when she offered to make me an iPad case with a pale blue metallic not too unlike her own.
I was pretty excited to receive it early last week, wrapped in brown paper and sealed with wax. The contents speaks for itself, finding the beauty in the raw minimalist design, and wool felt lining; the natural creases and subtle changes in the leather a few of the unique characteristics of a piece which is one of a kind. Should you be after your own phone, iPad or Macbook leather case from Elisabeth's eponymous label, you can pick one up from her recently revamped website, http://www.elisabethkwan.com. The only real question is which colour to get.