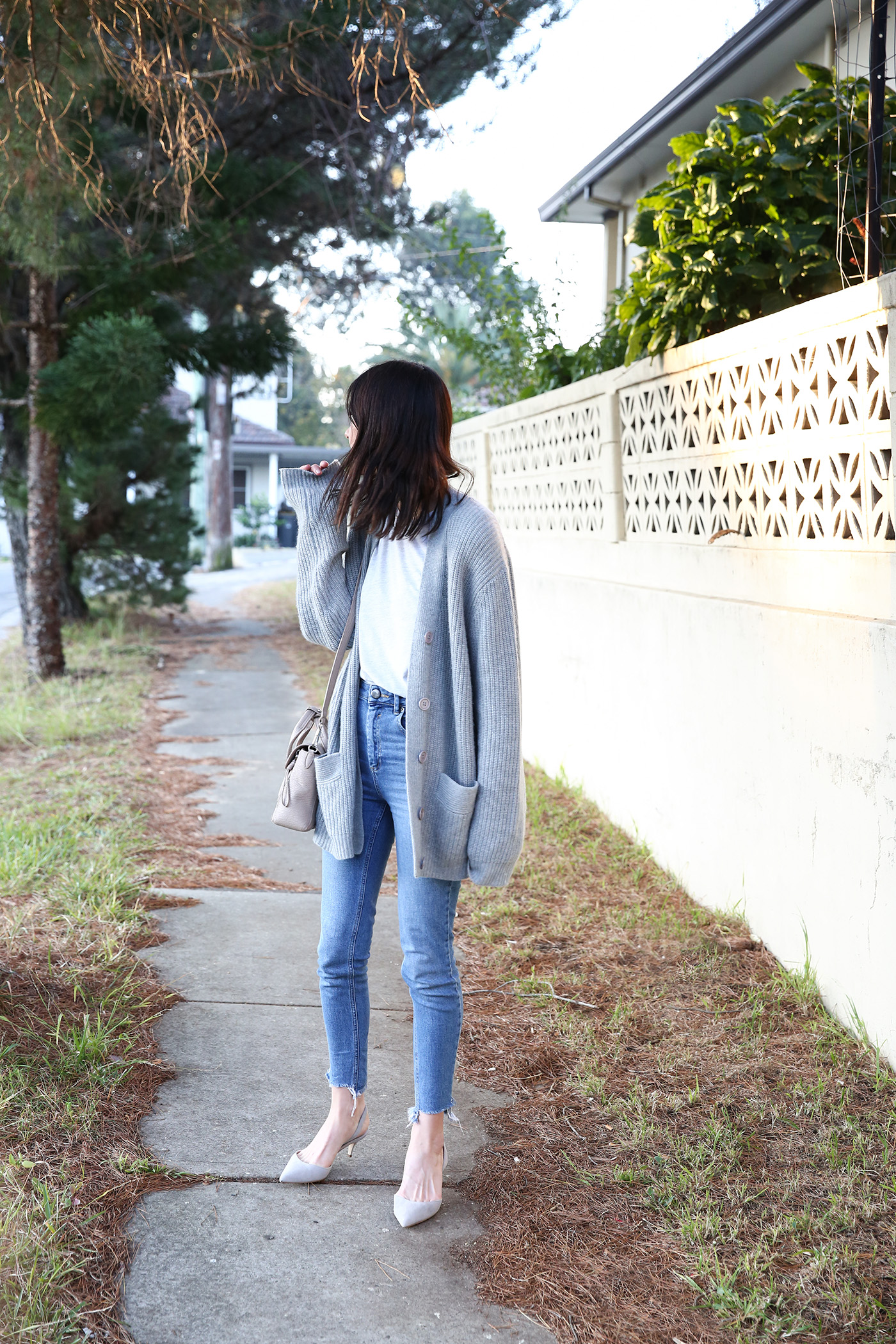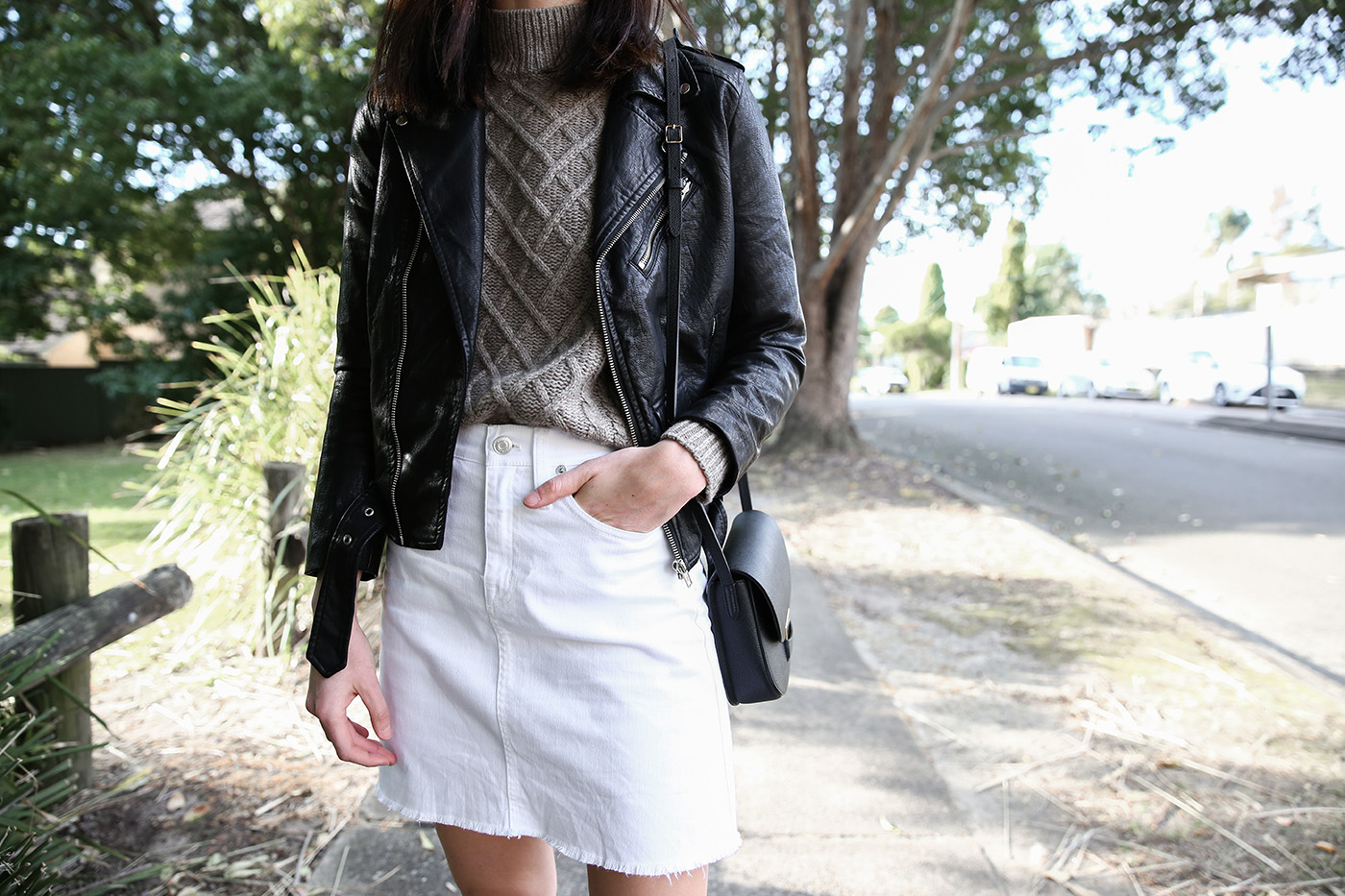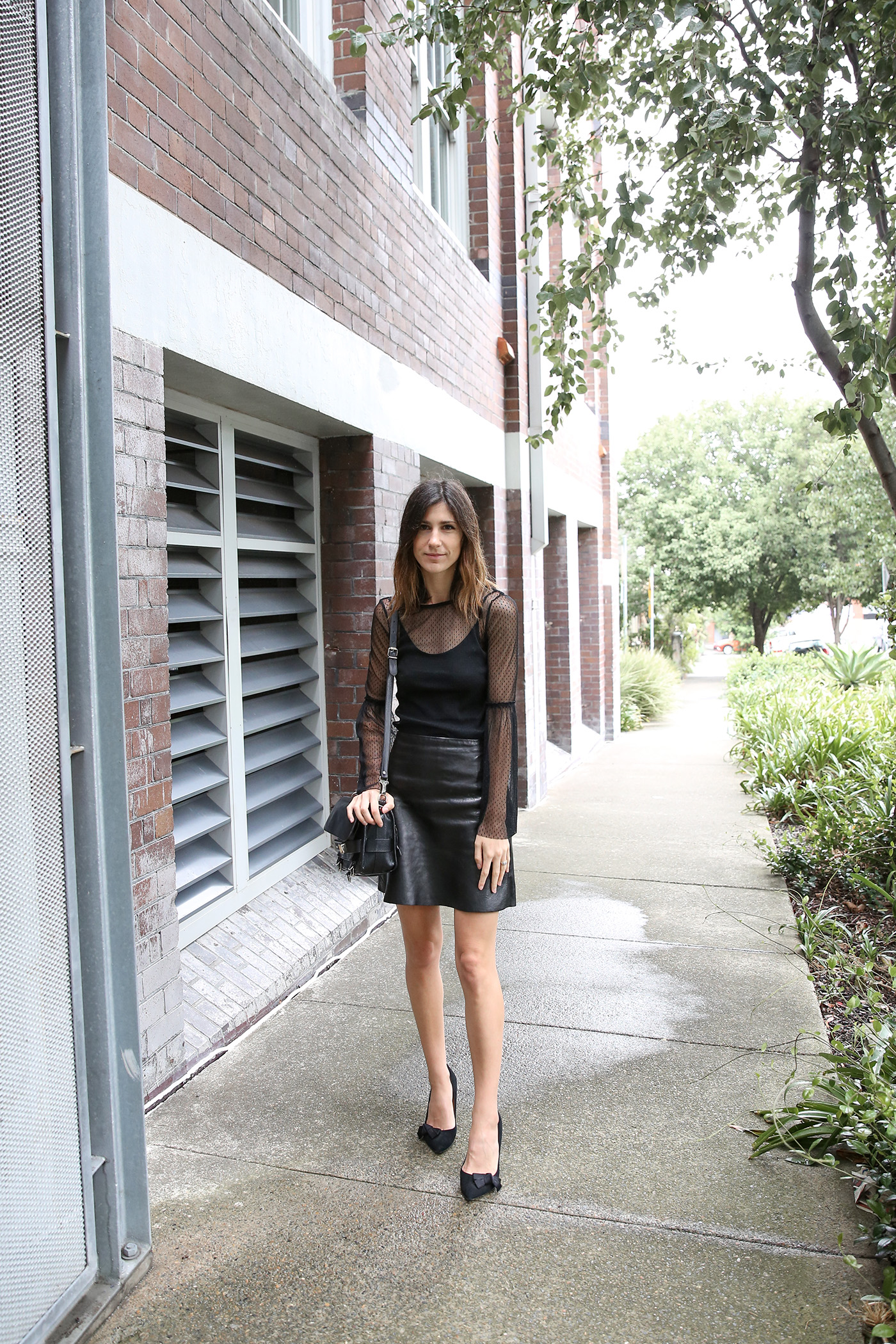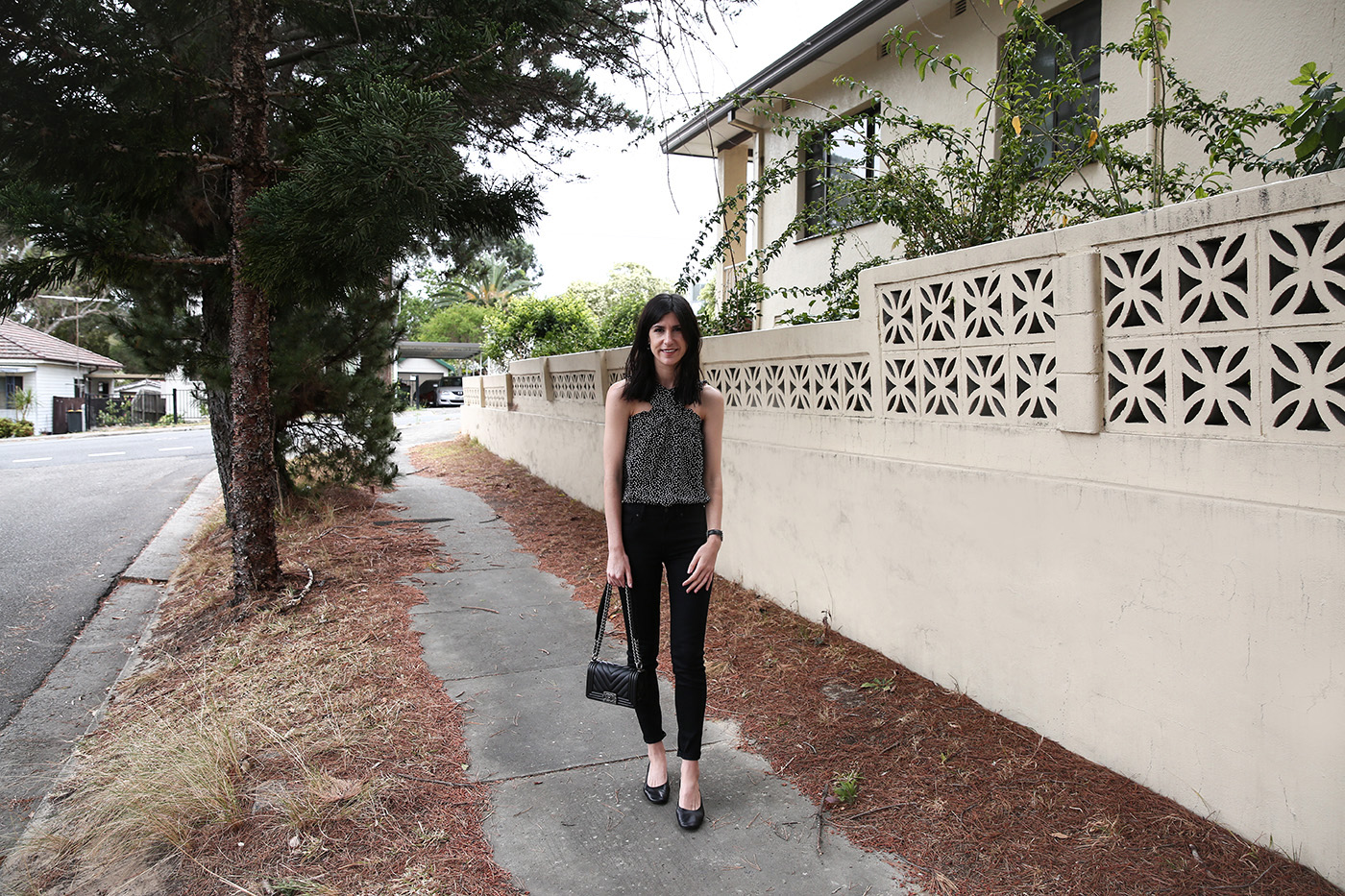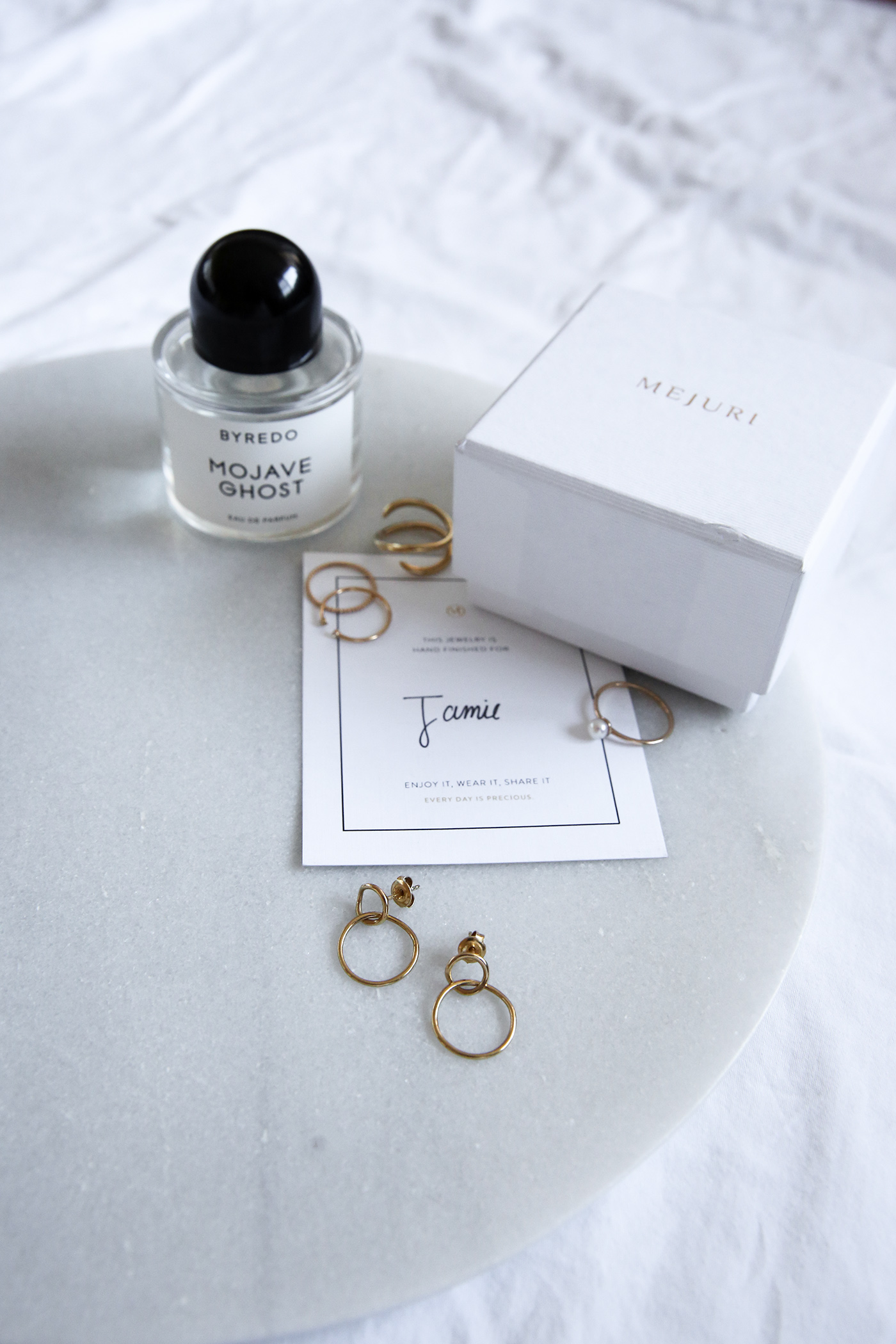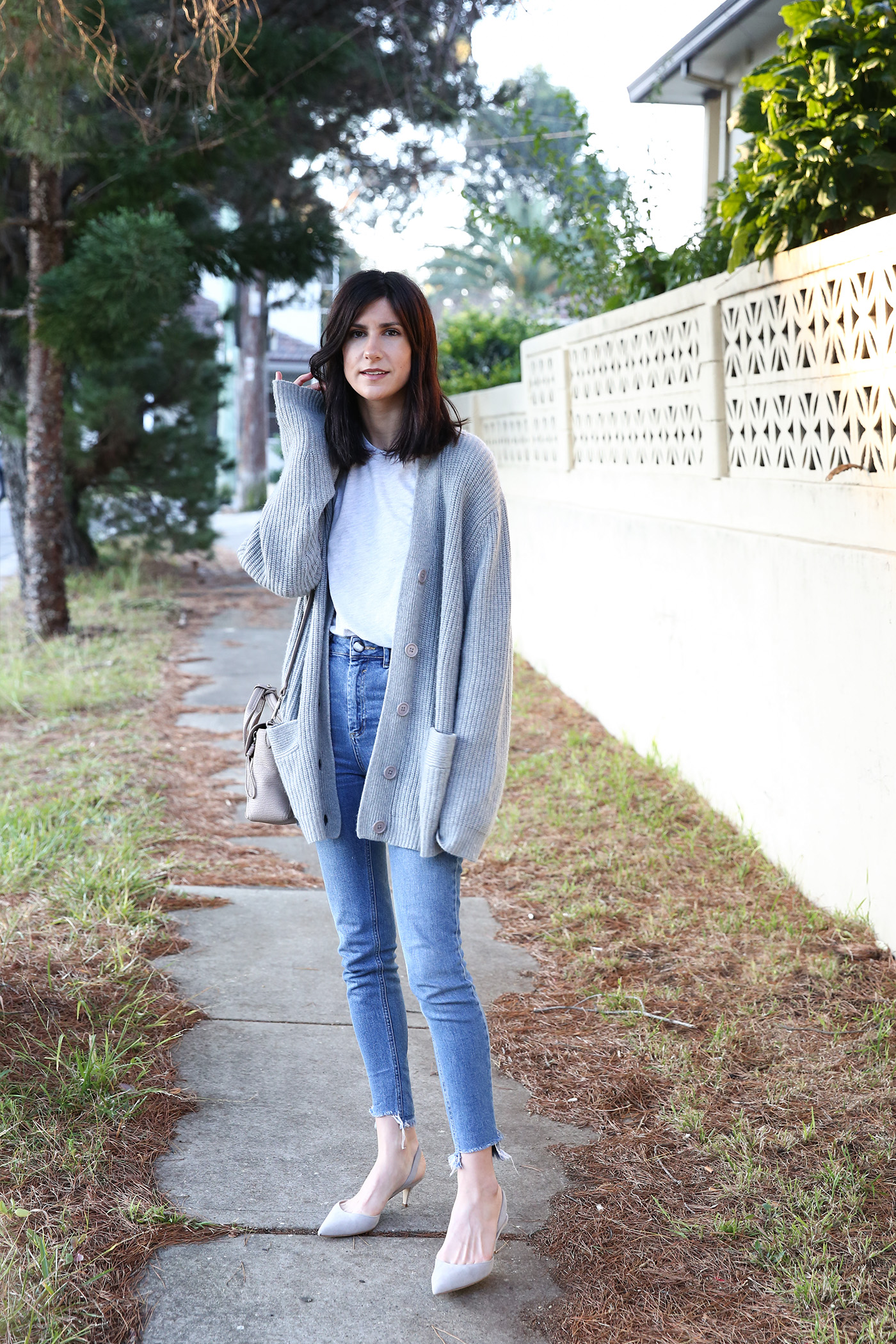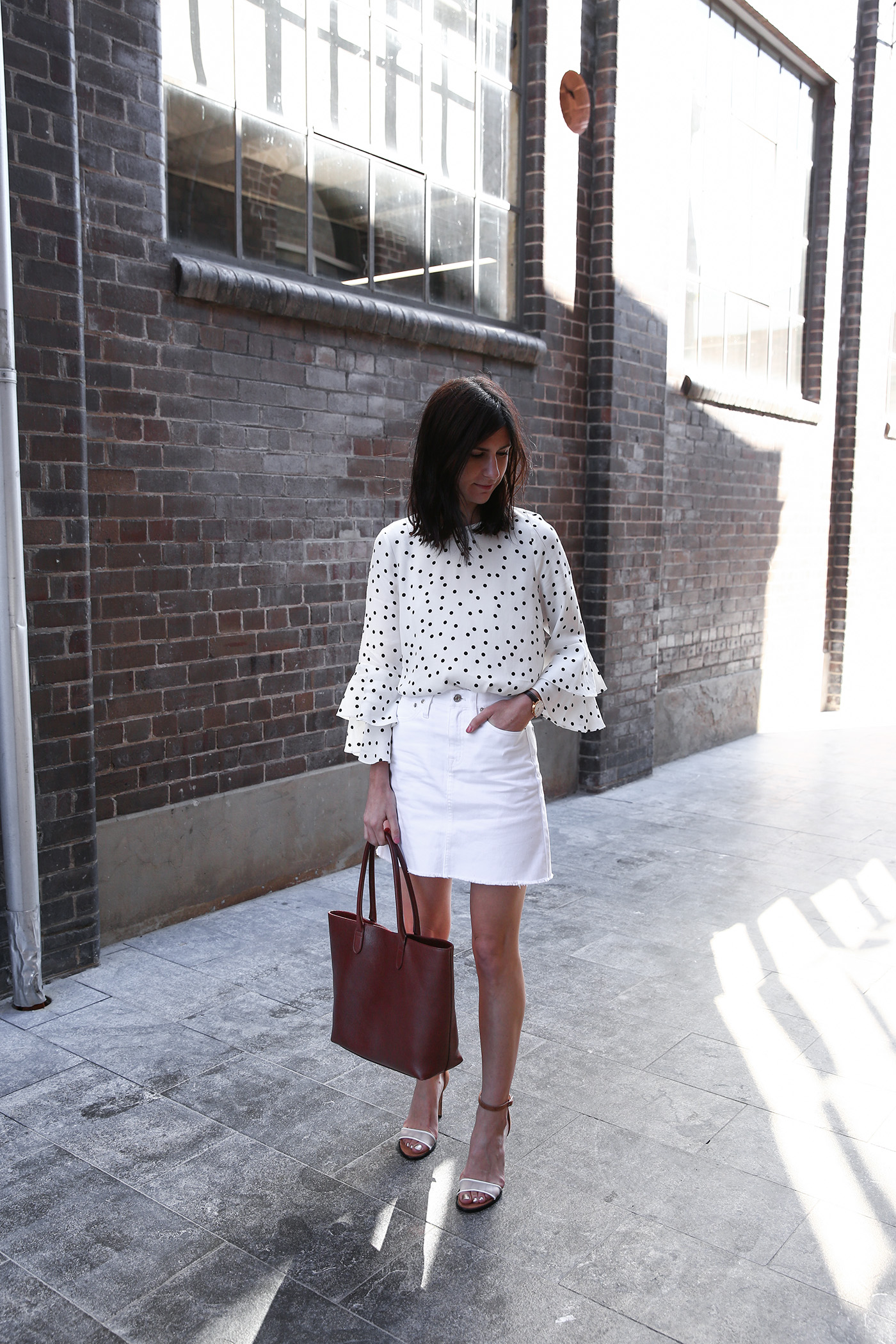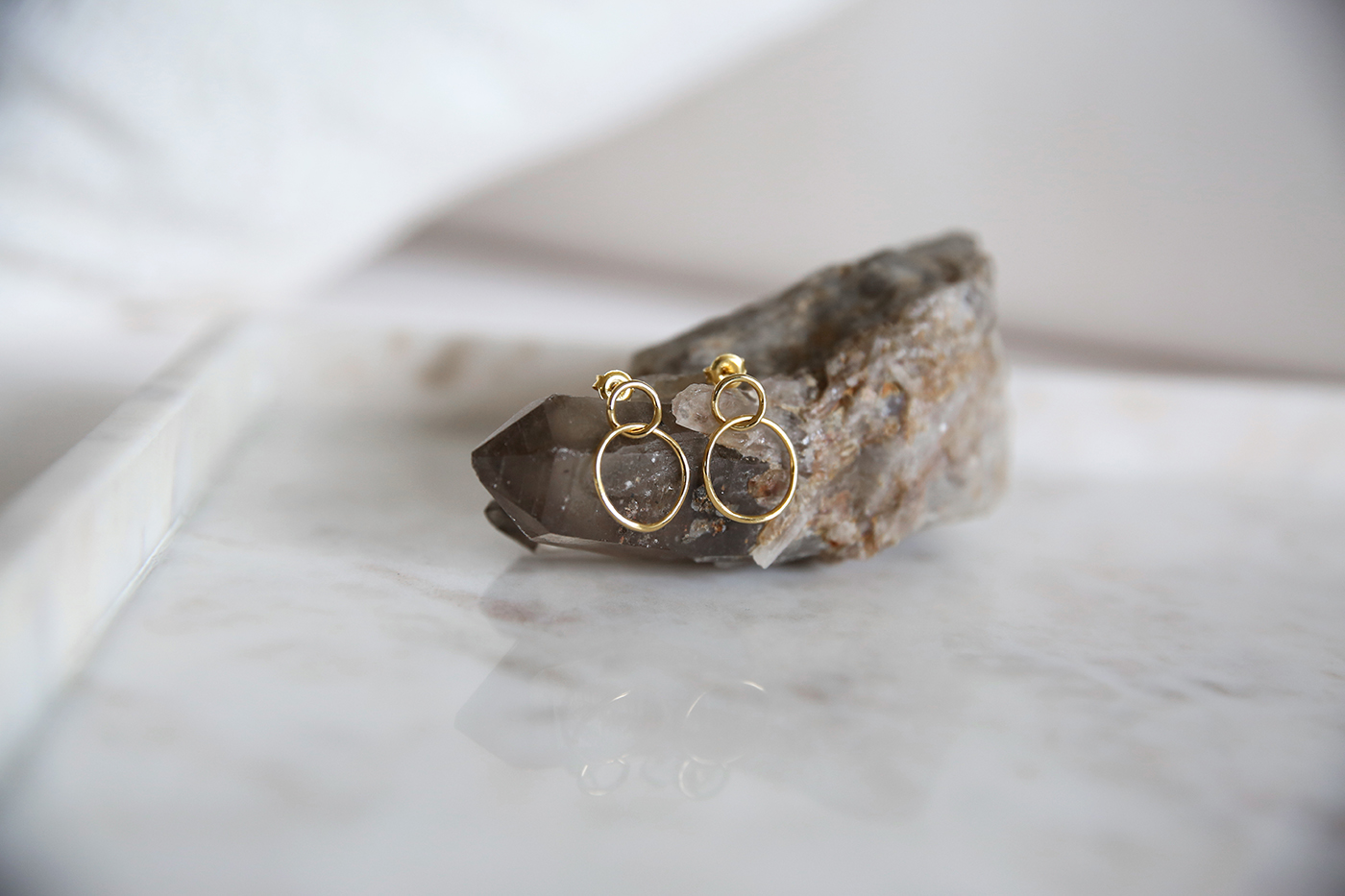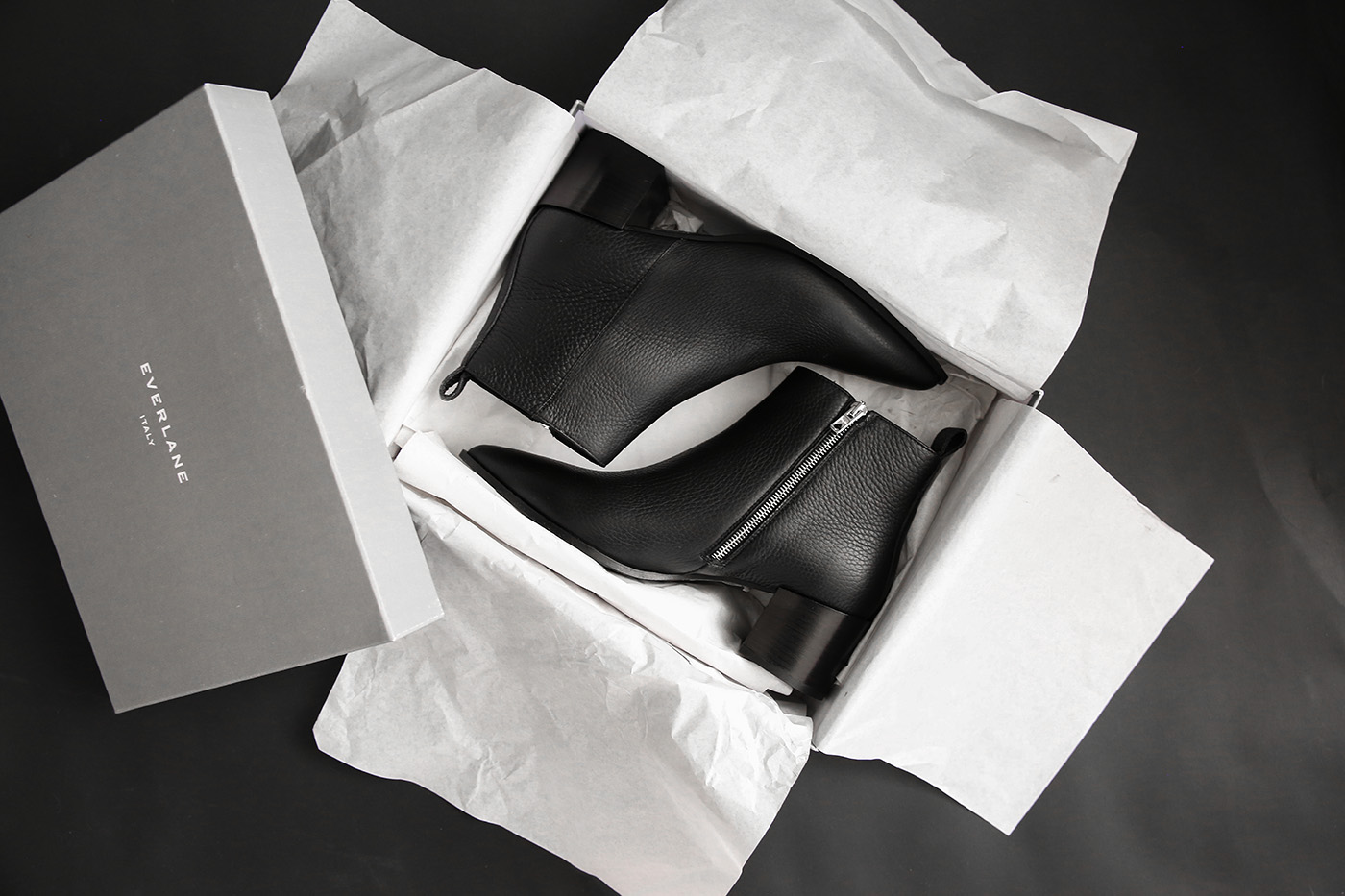 In regular fashion, as we wrap up the year I wanted to share some of my most worn, and most loved style favourites of 2017. I've shared a full video on the topic over on my YouTube (which you can preview here and is dropped down below), but I love the opportunity to put a figurative pen to paper to talk about the style pieces that have really formed the backbone of my wardrobe this year.
First, let's talk about my favourite brands of the year. I couldn't narrow it down to just one (I never can!), so there's two I thought I'd share, starting with a brand which I've really found myself rediscovering in 2017: J. Crew. Since my whirlwind trip to Dallas earlier this year, I've found myself revisiting the J. Crew online store on an almost weekly basis, just to take a little peek at what's good. I've been a little lost this year when it has come to trying to balance my style with what I'd like to wear, and what I actually feel comfortable in. J. Crew strikes a nice balance for me; not only can you pick up an extremely beautiful pair of tailored trousers or a well cut blazer, but the label is also home to whimsically detailed separates and relaxed basics, making the perfect middle ground for someone like me, who likes to make their wardrobe staples go the extra mile. Some of my favourites include this black and white polka dot wrap front top (which is currently on sale!), and this gorgeous micro-heart printed cold shoulder top in a vibrant orange-based red.
The second brand I wanted to mention won't come as any surprise, but it's Everlane. I've been shopping from the brand since near its inception, and rely on it in some senses for their stylish yet pared back basics, which overall, tend to be very good quality. I've written countless reviews on many of the pieces they sell, and still I seem to have a wishlist a mile long. My favourite new additions of 2017 from the brand include the Everlane boss boot (a wonderful alternative to the Acne Studios Jensen boot), and the Everlane day heels – both of which you'll have heard me talk about at length already!
When it came to my favourite top, there was really only one contender; my polka dot ruffle sleeved top from Sussan (it's old now but you can get a similar style here). I'd like to think I don't impulse buy that frequently, but this was exactly that. I spied this top in the window of Sussan at the end of a stressful day, and quickly made a beeline for it, and it's one of those items I'm glad I didn't falter or hesitate on. I've worn this so much over the year and it's been a key work wear wardrobe piece that's really helped to jazz up my outfits for the office.
I've really been starting to get into t-shirts over the last 12 months or so, and my favourite tee is hands down the boyfriend style pocket tees in pima cotton from Grana. I love the relaxed fit and rolled sleeves, and the Pima cotton is luxuriously soft, plus it washes really well too. I can't recommend their Pima cotton range enough – they're even Luke's favourite too!
My favourite knitwear piece is an oldie but a goodie, and it's relatively new to my wardrobe: it's a grey cashmere cardigan from the now defunct label To Sir with Love. I bought this pre-loved from one of my girlfriends, and it's been the snuggliest addition to my closet to date, as it's so massively oversized. If you're after something a little similar, I've tracked down this option and I also love the look of this cardigan too.
Many years of culling back my wardrobe has seen me focus primarily on separates over items like dresses and jumpsuits, but I've added in a couple of beautiful dresses this year which I can't go past mentioned. My favourite dress is from Bec and Bridge; a black fitted number in a pinafore style, with a thigh high split and cut out buckle detail at the waist. To say it's sexy is a bit of an understatement, but this is the one dress I've been reaching for time and again when I'm headed for an evening out.
It probably wouldn't be hard to pick my most worn and most loved skirt of 2017: my black leather a-line skirt from Willow. I spent months trying to track one down in my size on eBay, and it's honestly been one of the most practical pieces I've added to my wardrobe all year.
You may have noticed that I've been experimenting with trousers a little this past year, so I wanted to also mention my favourite trousers; a pair of pink linen wide legged culottes from ASOS. I absolutely love the powder pink colour, and the linen has been the ideal fabric for the Sydney heat, particularly as it's started to warm up, as being made of natural fibres, the culottes are very breathable.
I'm sure I've mentioned a few times that Sydney winters tend to sit on the mild end of the spectrum. You can get away with just a leather jacket, as most days you won't really need a coat (even stockings are optional!). But I still wanted to share my favourite coat; a pink woollen beauty from Karen Walker. I don't think I've shared this on the blog yet, but it's a gorgeous mid-toned pink, with a Peter Pan collar, voluminous full sleeves, and an a-line cut through the body. I'll definitely be making more of an effort to wear it when autumn arrives in 2018, as the colour alone is enough to brighten up my day!
My favourite accessory to buy is shoes for sure, so picking a favourite pair of shoes for the year was fairly tricky. Because I have such a long commute each way for work, I tend to rotate the same few pairs, and the ones that have really stood out to me are these two-tone Chanel-inspired pumps from Vaneli. I often joke that I have champagne taste on a beer budget, and this definitely gives me the best of both worlds. I love that the shoes have that luxury look, they're good quality leather, but ringing it at less than $200 AUD are very reasonably priced. I love these shoes so much I also bought them in a charcoal, which I'm planning to start wearing as soon as the weather cools down.
Speaking of Chanel… my favourite bag of the year is definitely my Chanel boy bag. This cost a pretty penny (I still shudder at the thought, to be completely honest), but I have no regrets. I've reached for the boy bag most weekends, as I find the boxy style and ruthenium hardware work well with more relaxed outfits, and the size is just perfect for all my necessities. I'm planning to share a video at some stage in 2018 to talk about wear and tear, but so far, so good.
My favourite earrings will come as little surprise; they're the loop earrings that I co-designed with Mejuri. Not only am I super proud of this collaboration (it was a major pinch me moment), but what was supposed to be a three-month limited edition piece on their site has gone on to become one of their best sellers! I may be biased but I haven't tired of these earrings at all. They're very classic and work well for weekends, the office, or an evening out – at least I think so anyway!
Finally I wanted to share one of my other favourite accessories of the year, which has been a good watch. I've had a few on rotation but my current go to is the Hybrid watch from Skagen, which not only looks chic, but also tracks my steps and how much I sleep each night – safe to say I'm pretty hooked!
So those are my fashion and style favourites for 2017. I'd love to know what you've been reaching for on repeat this year! x