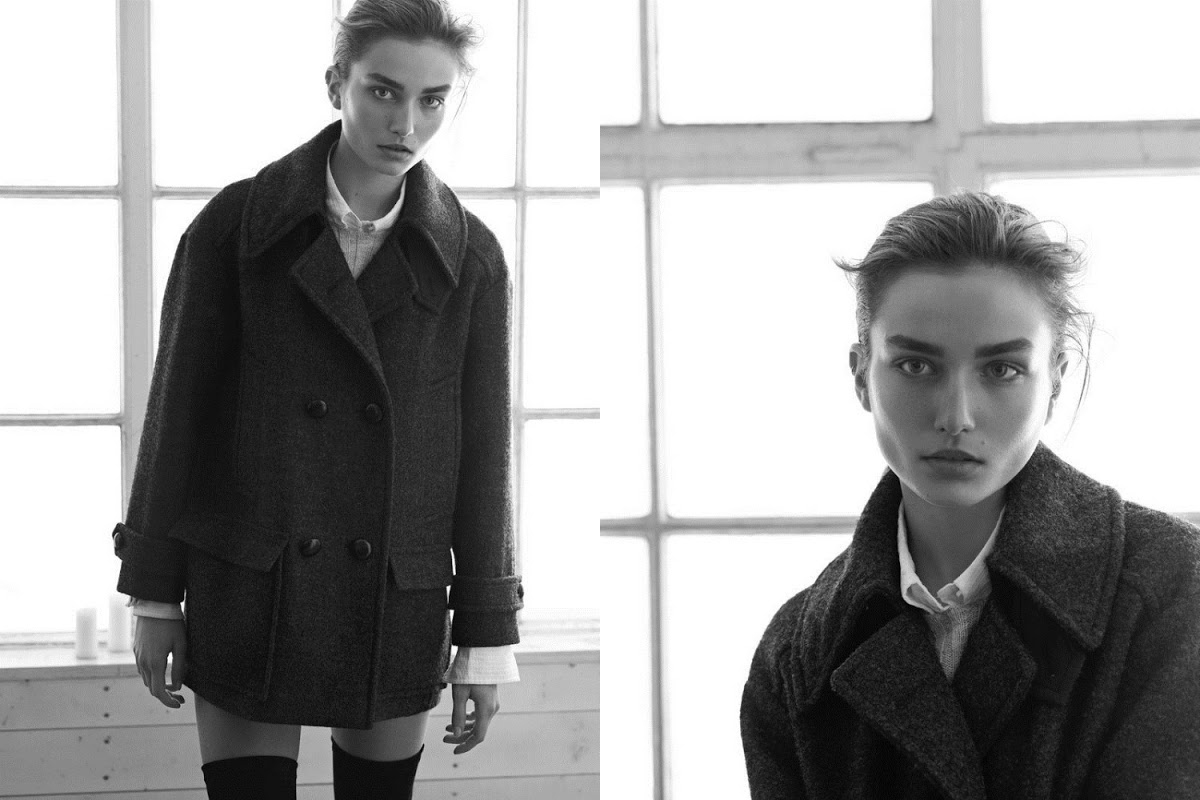 image source – Andreea Diaconu in Isabel Marant Etoile, photographed by Karim Sadli
Winter. Always the perfect excuse for a new coat (not that you needed one, of course). As if the shorter days and glistening layer of frost covering the grass every morning weren't enough of a cue, it helps that the winter chill is really starting to bite, so much so that I've finally succumbed to the daily ritual of throwing on a coat (or a jacket at least!) before leaving the house.
With the only coat left in my wardrobe going on three years old, now seems as good a time as any to look at supplementing it with a new coat. Or perhaps, the coat. The kind of coat which is timeless, unassuming, and lacks pretension, enveloping you whole as it forms a barrier against the wind – a seamless combination of form and function.
Rather than chasing after the latest fancy, be it an ankle-grazing duster coat or a powder pink cocooned jacket, my heart is set on something a little more… understated. A classic peacoat, double breasted with oversized buttons, large pockets, and a sleeve that falls just to the wrist. It's not quite ladylike, yet not quite gamine either, sitting comfortably somewhere in between.
Perhaps it's for that very reason that, without a doubt, I'm turning to Isabel Marant in my search. Her signature peacoat, arguably overdone following her H&M collaboration, ticks all the boxes. And when something is that good, does it really matter how 'popular' it is?
Shop my winter coat edit below: