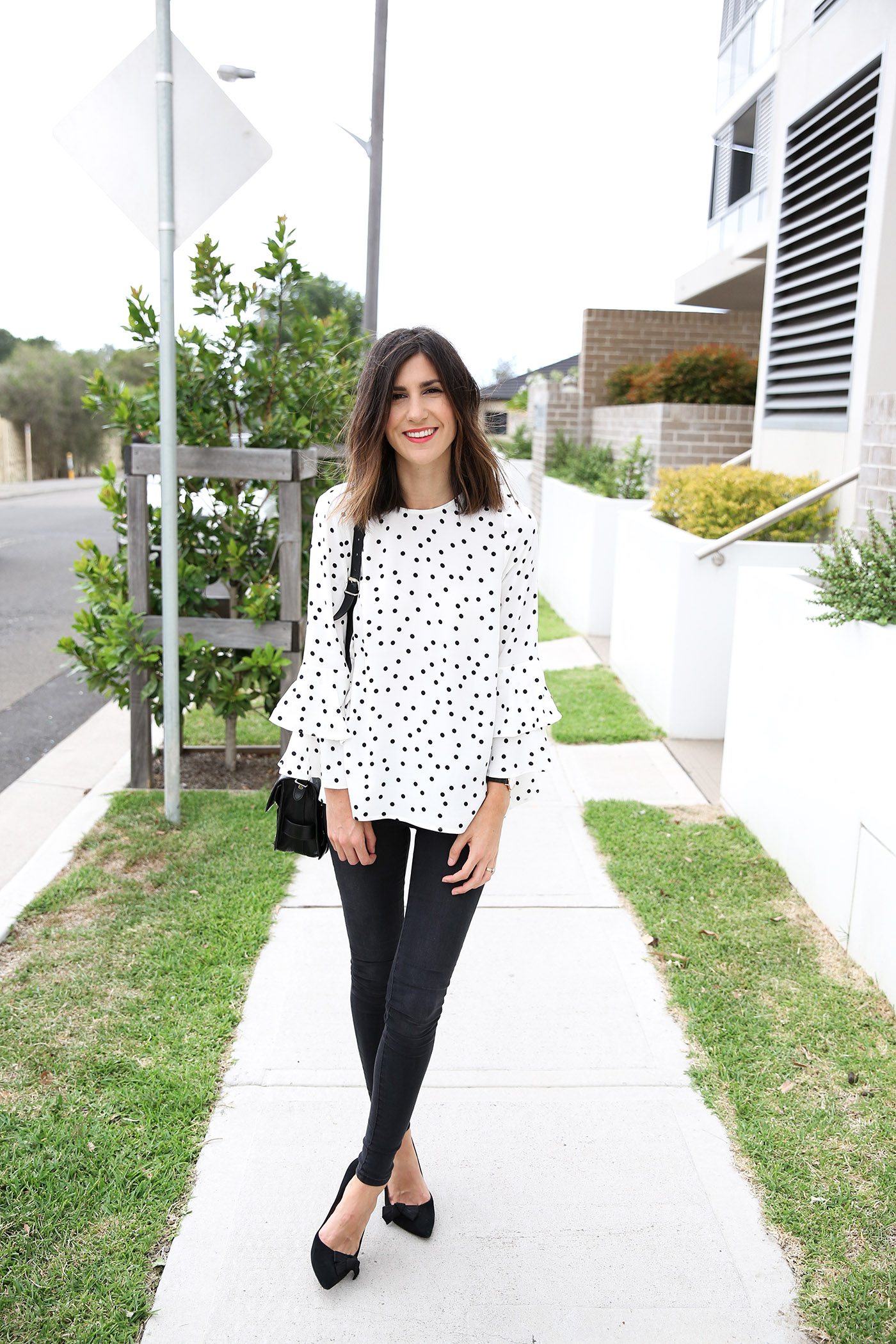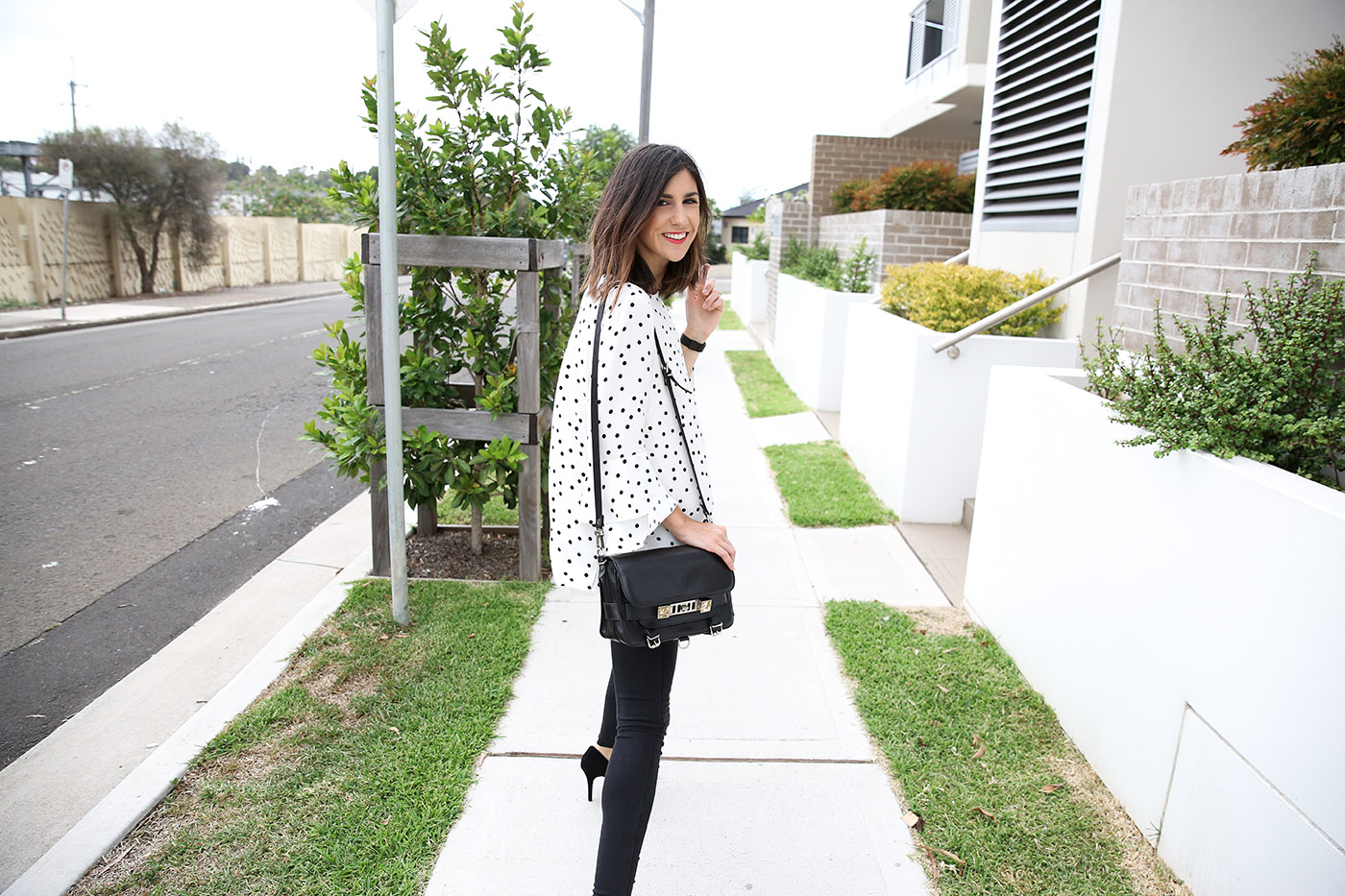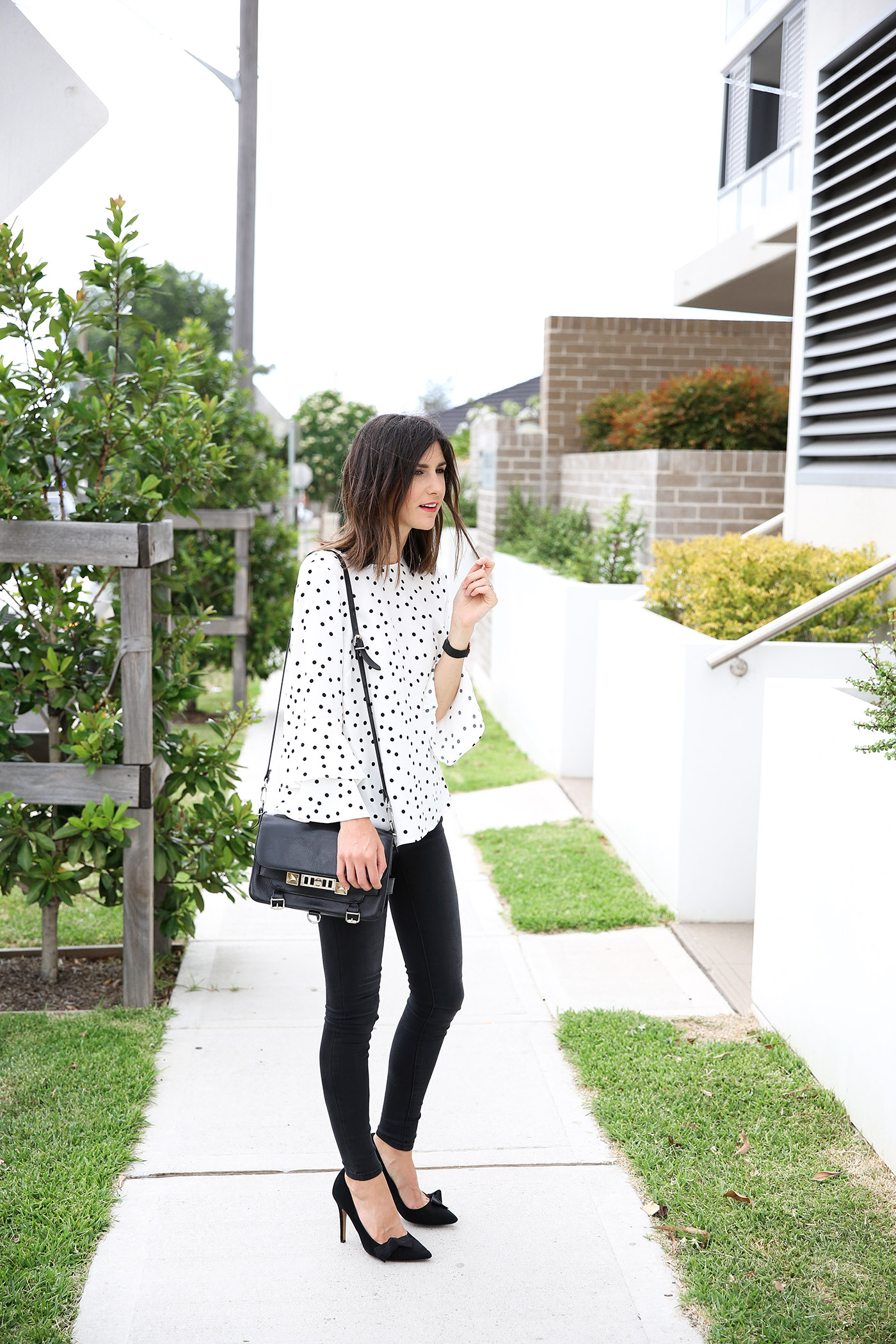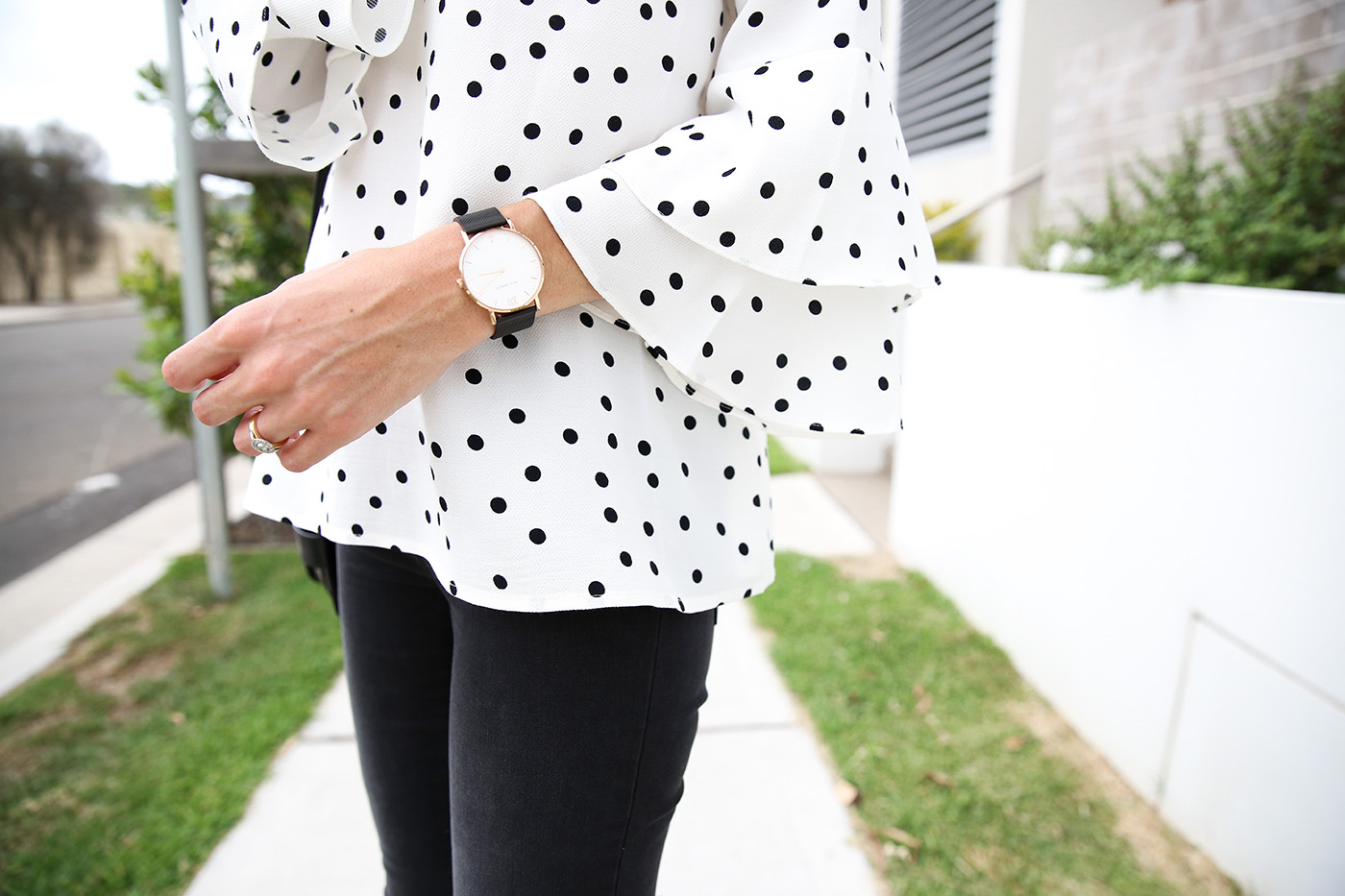 Sussan polka dot top (similar here, also here and I LOVE this one), Mott & Bow skinny jeans* (similar option here and here), Isabel Marant poppy heels (old but similar style available here), Proenza Schouler PS11 satchel
I never thought I'd be the kind of girl to get excited about autumn – living in Wellington, the thought of a real summer was always a bit of a novelty – but after my third Australian summer (which is no joke), I'm excited at the prospect of wearing sleeves without melting, and pulling out all my favourite winter knits. So given that the last few weeks of summer are currently upon us, I've started to take a look at building on my existing autumn/winter wardrobe, starting with these skinny jeans from Mott and Bow, and this whimsical polka dot top from Sussan.
There's a few new things winging their way to me as I type, so I thought I'd share what my current autumn wardrobe wishlist looks like…
A (faux) fur gilet or canvas vest – you'd think after all those years of growing up in New Zealand, that I'd have layering well and truly under my belt, but a gilet or vest is something that has been missing from my wardrobe for years, and I think it's a piece that I can definitely have a lot of fun styling with my existing wardrobe, once the weather starts to cool down. I've been eying up the quilted down vest from J Crew (in navy, of course!) as it looks like a great option.
A pair of OTK boots – I am SO late to the game, but I've finally decided it's time to take a look at investing in a pair of Stuart Weitzman highland boots. I'm not sure how much I'd wear these with dresses, but they look great worn over some skinny jeans or thick knit leggings.
Some blush pink knitwear – my obsession with all things blush-toned hasn't waned, and I'm planning to pick up a couple of pink jumpers to round out my autumn wardrobe for those days when I don't feel like reaching for a *mostly* black outfit. I recently bit the bullet on the chunky knit sweater from Everlane in pale pink, and would love to find something in a dusty rose hue as well.
Boyfriend jeans – I discovered the boyfriend jean late last year and given I don't own a lot of denim, I figure now is a good a time as any to look at finding another option to choose from on those lazy weekends. I've ordered a pair of the farleigh mom jeans from ASOS which look like they might fit the bill (if a little slimmer in the leg than the pair I have), and I'm on the lookout for a washed black version too.
A metallic pleated skirt – I have a gorgeous blush pink high shine skirt from RUBY which I adore, and cannot wait to pull out for autumn as it's a little too long to wear at the moment. The juxtaposition between a simple knit sweater and a metallic pleated midi skirt is right up my alley, and I've had my eye on this champagne version for the last three months, which I think would make a great alternative as well as doing double/triple duty for work, play, and evenings out.
What's on your new season wishlist?