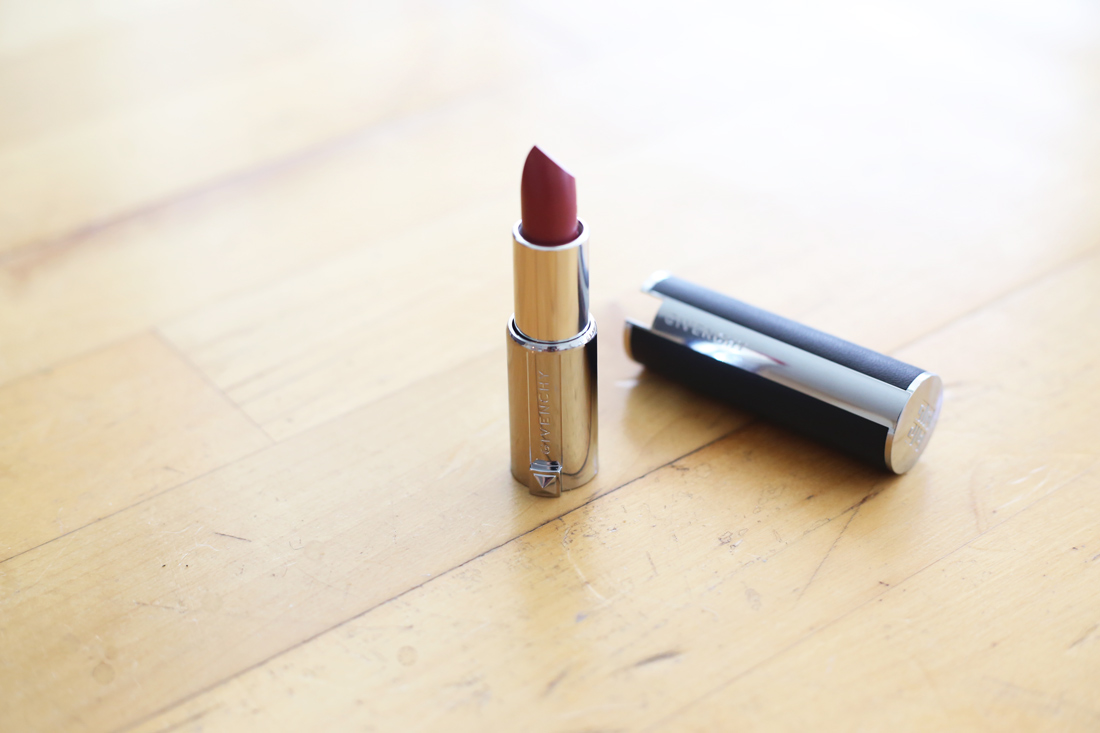 Givenchy Le Rouge Lipstick in 'Brun Vintage'
I'll admit it. I caved – completely, utterly, undeniably caved. After a month of semi-stalking Sydney's Sephora store (I'm not really one to wait in a queue if I can avoid it), I finally ventured in and like any addict, made a beeline for the lipsticks – naturally. January has already been a little heavy on the beauty front for me, but having spent the last month eying up Givenchy's Le Rouge lipsticks on Escentual, it was a given that I wouldn't be leaving the store without a tube in my handbag.
Yes, it is a total splurge –ruinously so – but my oh my is it worth it. The packaging is sleek; a black grainy leather and a simple silver tube engraved with the Givenchy logo (although there's no satisfying click when you snap the tube shut). The lipstick itself is long-lasting (when worn with a lip liner underneath), rich and creamy, applies evenly and keeps my lips feeling moisturised – getting four thumbs up from me. Naturally, I played it pretty safe with this one, opting for a neutral over a bold lip. I pick up the shade 'Brun Vintage', which is a stunning warm-toned muted rose shade with a velvety satin finish.
It hasn't taken long for this lipstick to earn a permanent place in my handbag, or to become one of my favourite everyday shades. Somehow, I get the feeling this is going to be the first of many.