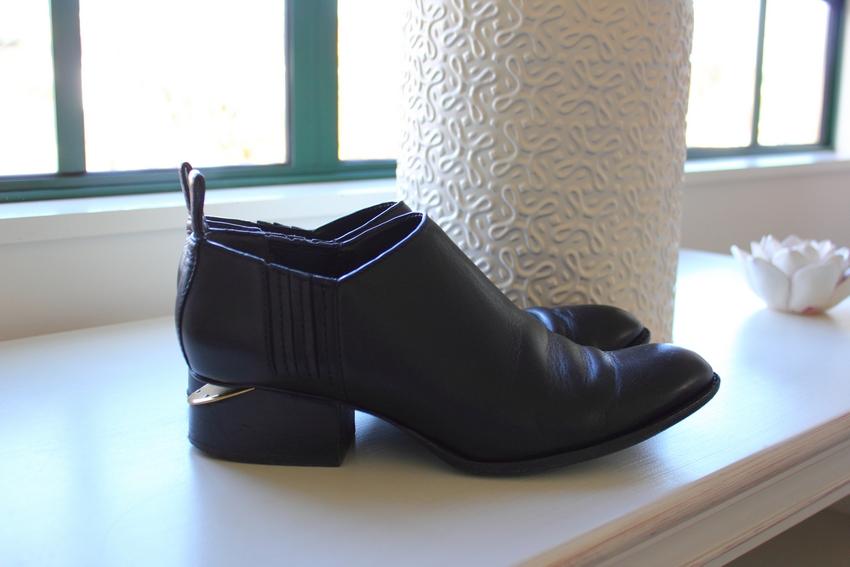 If you told me two years ago that I would spend the majority of the week in flat shoes, I probably wouldn't have believed you. In fact, I would have doubted you entirely, as wearing heels seven days of the week was a habit so deeply ingrained in me that wearing flat shoes was somewhat less comfortable, if that's even possible. Six weeks travelling around North America – all in flats I might add – was enough to change my previously narrow view, as I begun searching for a pre-determined list of flat shoes to fill a rather gaping hole in my 'shoedrobe'.
What initially started as a search to fill a gap in my wardrobe rather quickly turned into a game of cat and mouse as I scoured the web looking for these elusive shoes. After finally sourcing them on Shopbop following a restock, I had a moment of doubt, you know, that niggling feeling where you question spending X dollars on an item or aren't really sure if it's for you. It wasn't until I received an alert that there were only three pairs left that I made a rather panicked purchase, mostly to avoid missing out a second time.
Eight months on and these are still my shoe of choice most days of the week, and the wear and tear has been minimal, surface scratches of my own making. With winter literally at our heels (pun intended!), I already foresee these getting a lot more mileage. I almost consider this the kind of purchase that warrants purchasing a second, back up pair; you know, along with perfect pairs of jeans and those elusive white t-shirts.
While I bought my Alexander Wang kori oxford shoes on Shopbop, you can find them elsewhere on the web – I've included a few links below if you're interested on getting your hands on these beauties!