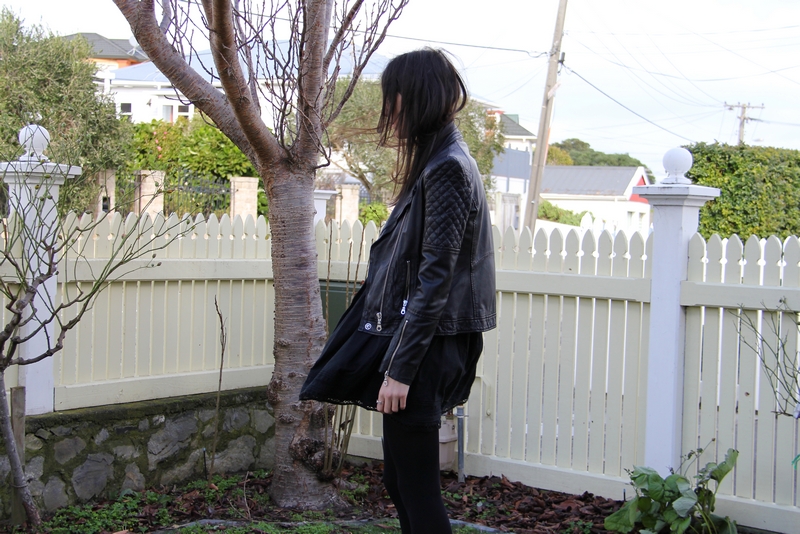 Lover ritual pintuck dress, Whistles leather jacket
All of the shopping and culling that I've undertaken over the years has taught me a couple of things, like, no matter what you buy there will always be something shiny and new waiting around every corner, and the classics really are just that, classic pieces which you will be loathe to give up.
One of the mainstays in my wardrobe, is a perennial classic, the black leather jacket. I've had a couple of different styles in the past, but the quilted biker style is by far my favourite – ironically one of those rushed impulse purchases I'm prone to making rather than a calculated decision. I love how leather softens up the more you wear it, until it almost feels like a second skin, and that it is as equally appropriate worn with a feminine dress as it is with breton stripes and skinny jeans. It's just one of those forever pieces.
While I bought mine last year, Whistles still seems to have a very similar one in stock which you can purchase here, alternatively I've sourced some alternatives below.