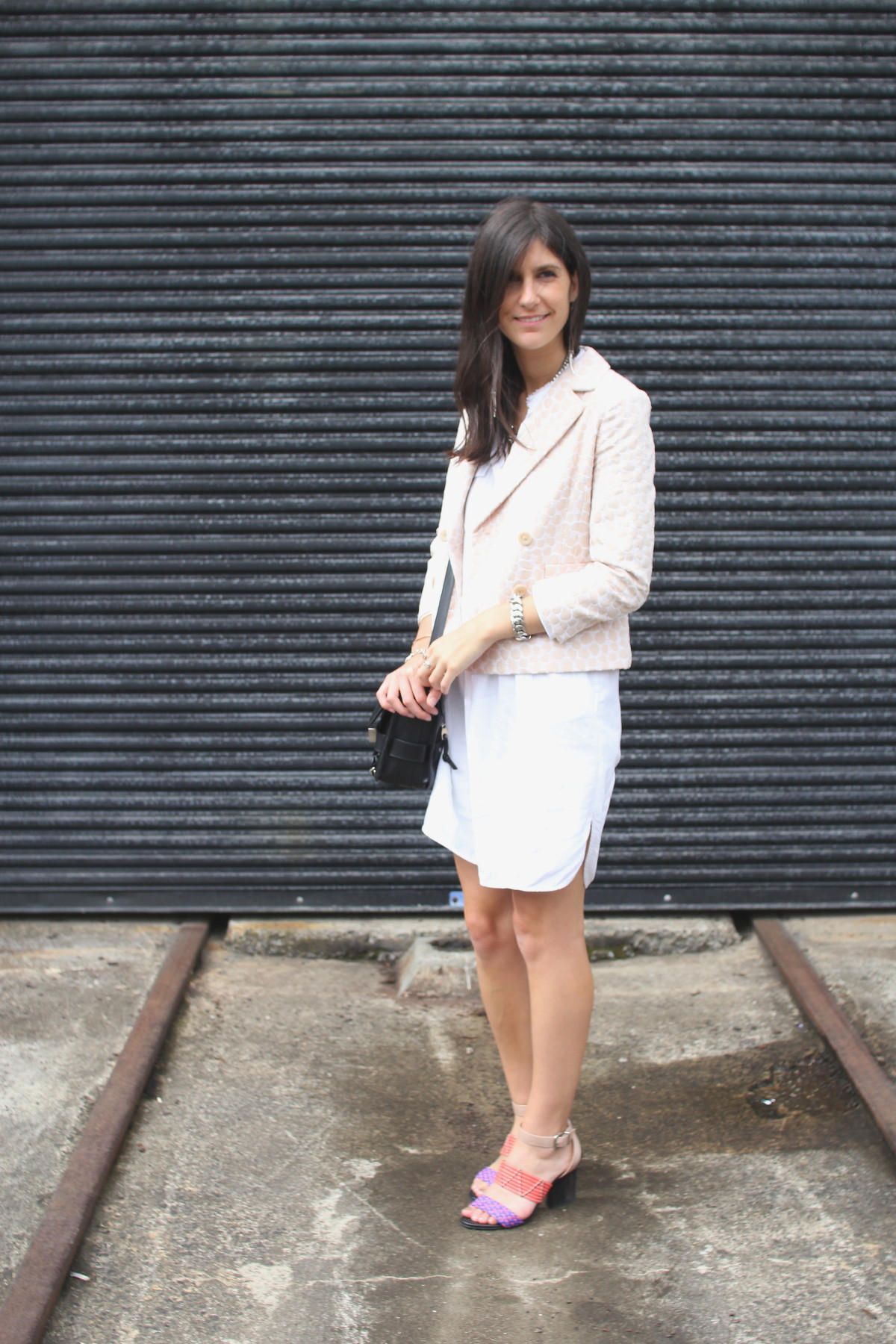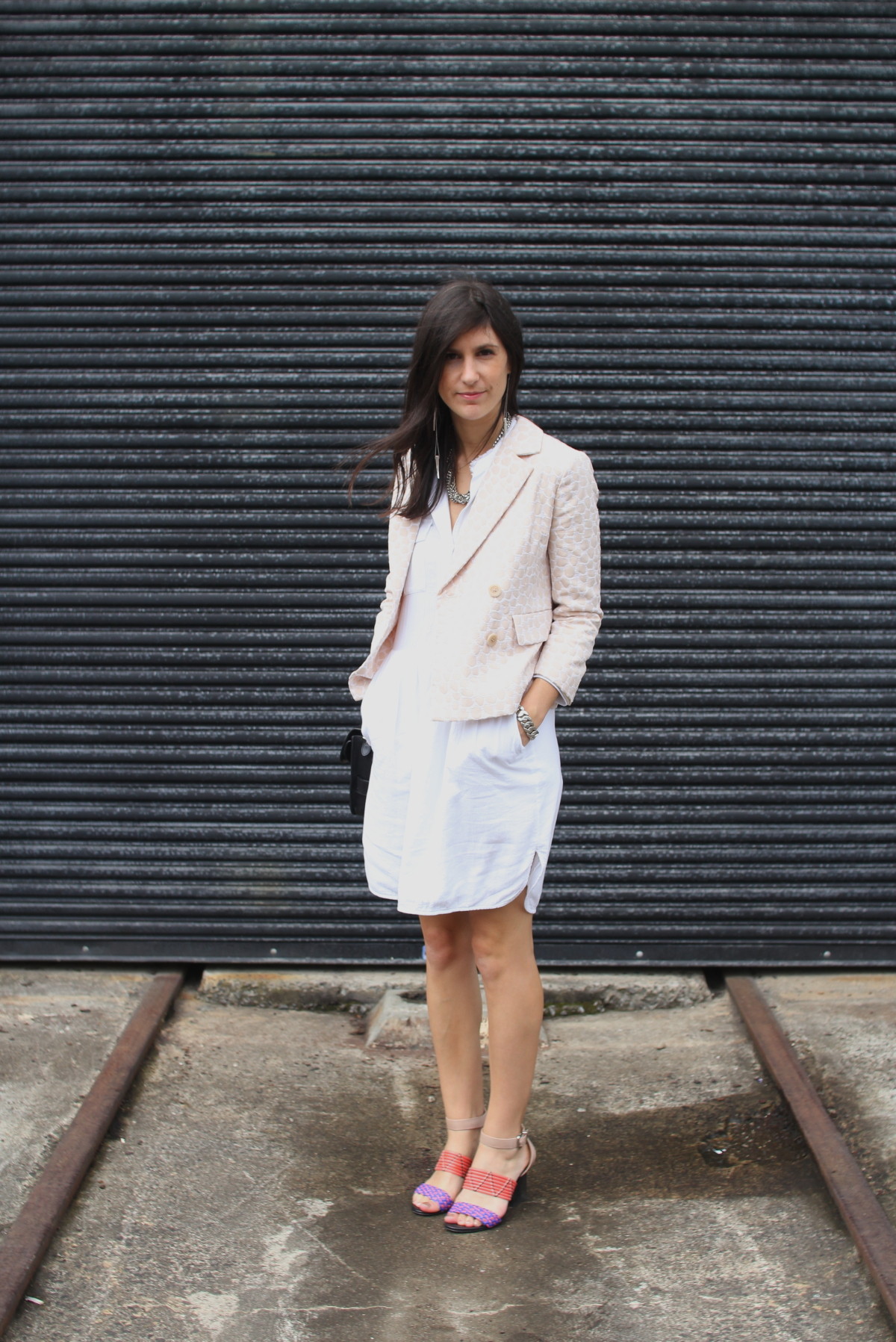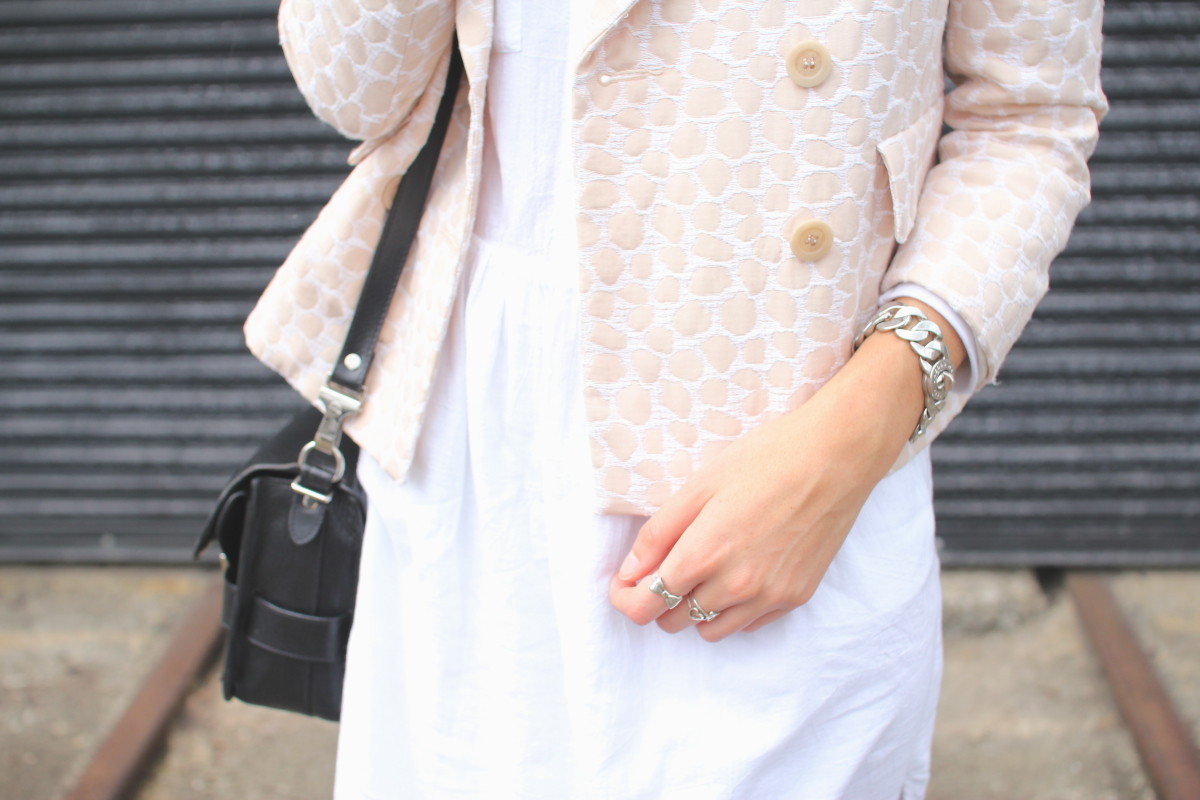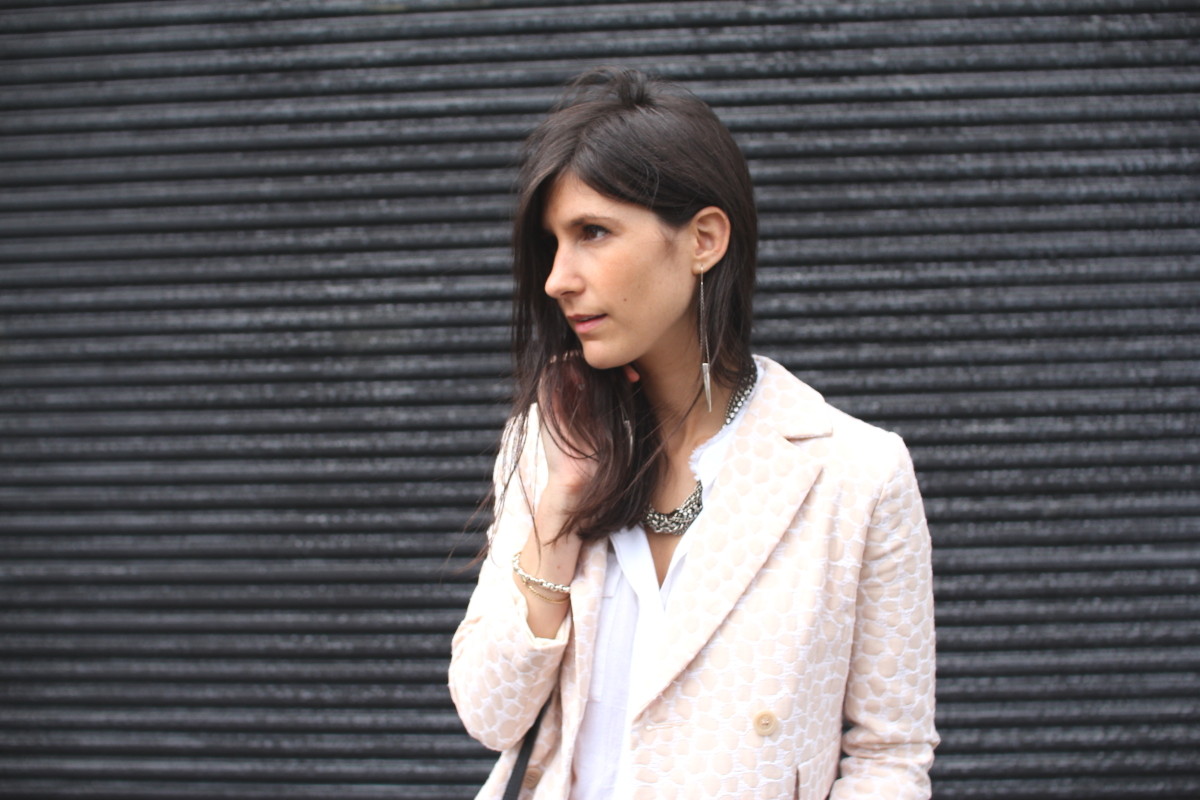 James Perse shirt dress, Karen Walker blazer, Schutz heels, Proenza Schouler PS11, Karen Walker heart & bow rings, MBMJ katie bracelet
It isn't Fashion Week without a bit of bad weather, and it didn't just rain this year, it poured. Always one to buck against common sense (at least where shoes are involved), sandals of course seemed like the most appropriate option when dashing out of the house in the morning. But, umbrellas and puddles aren't want to stop the fashion pack. I haven't been able to get to as many shows as I would have liked this year, although the couple I have seen, have been nothing short of sensational. And in those little pockets of time, while waiting for a show to start (or a little loitering once its ended), it's been great to be able to catch up with friends that I haven't seen in a while.
PS. I'll be posting some outtakes from the shows on my Tumblr, starting with some from KAHLO. Check them out here.
Get the look: