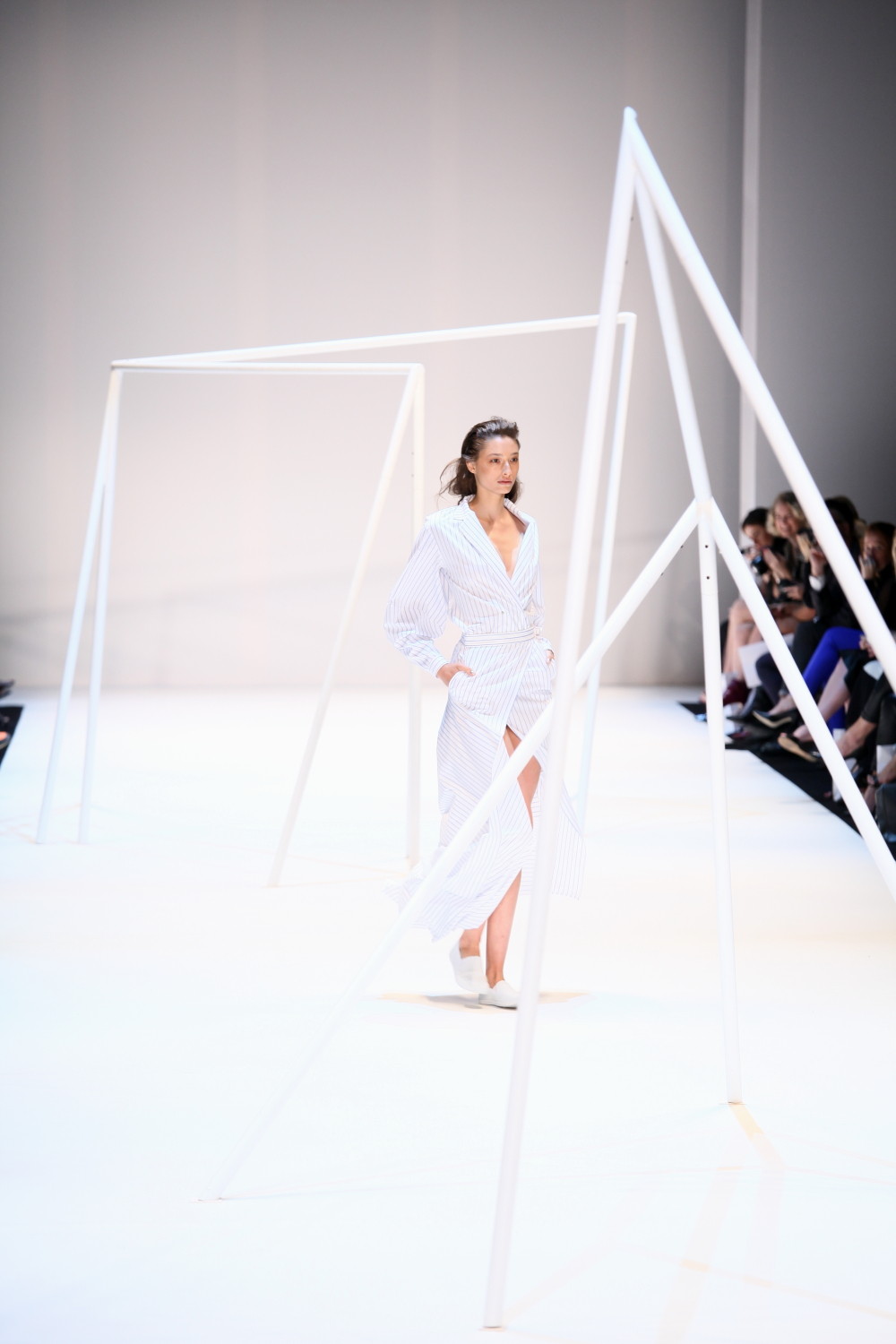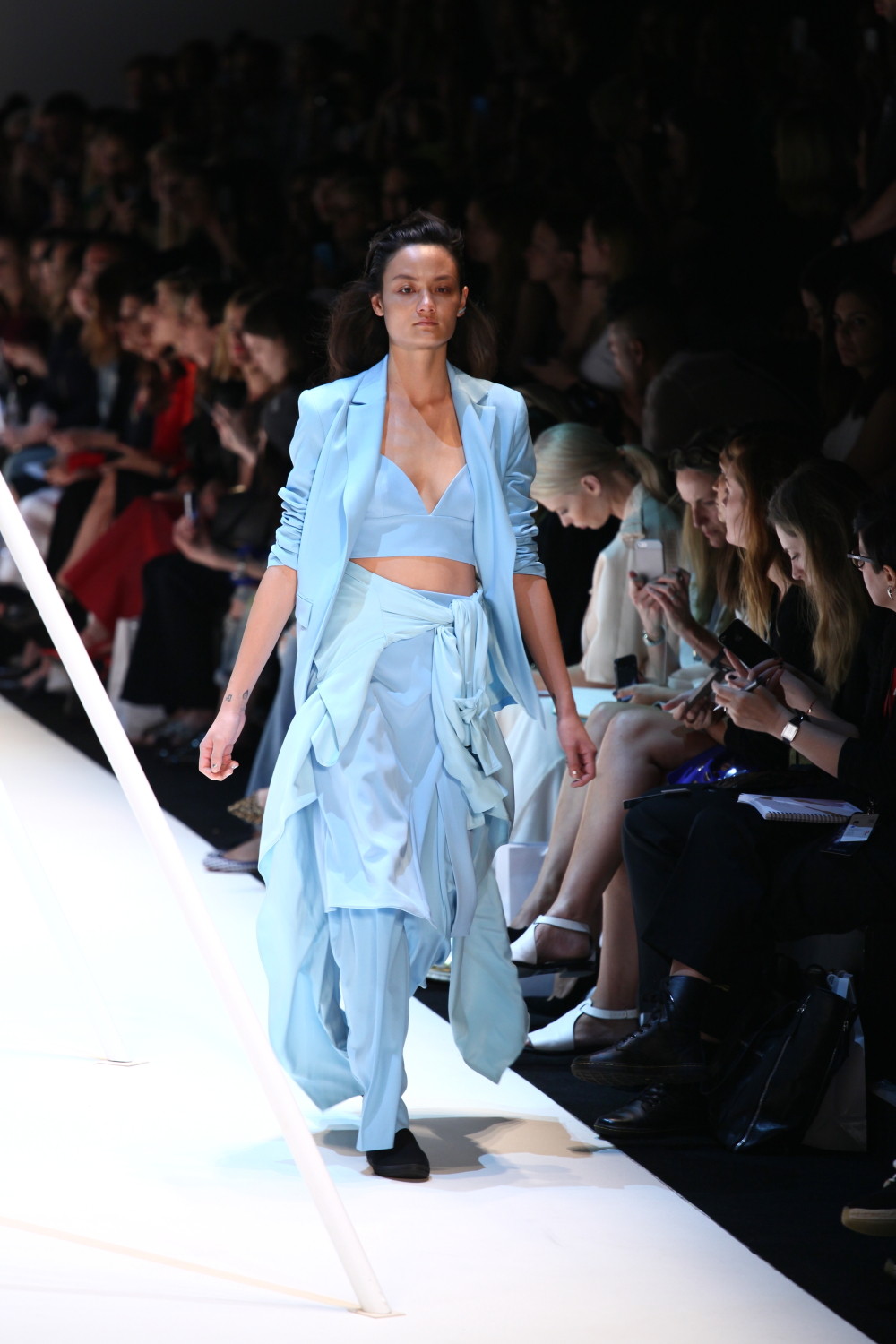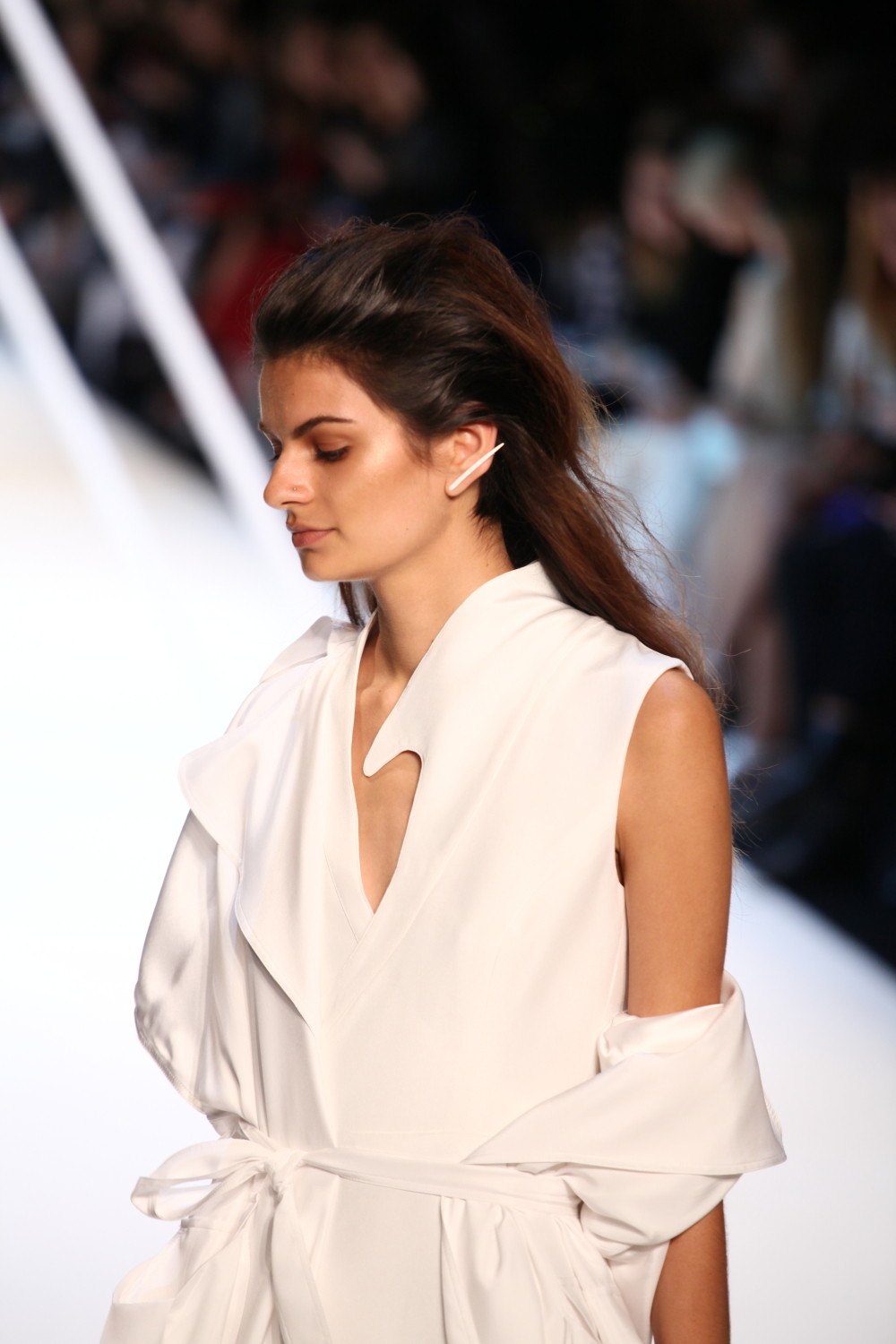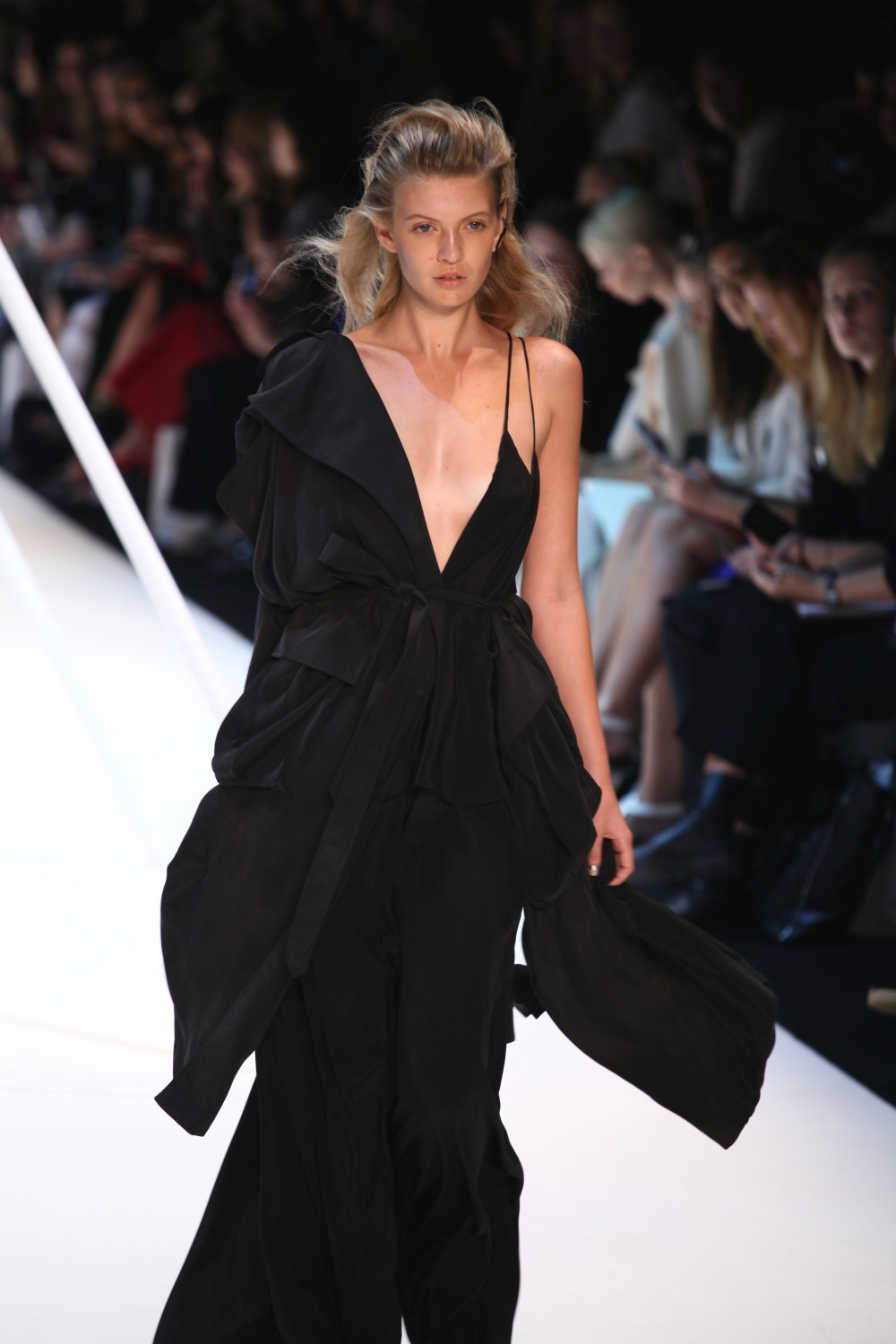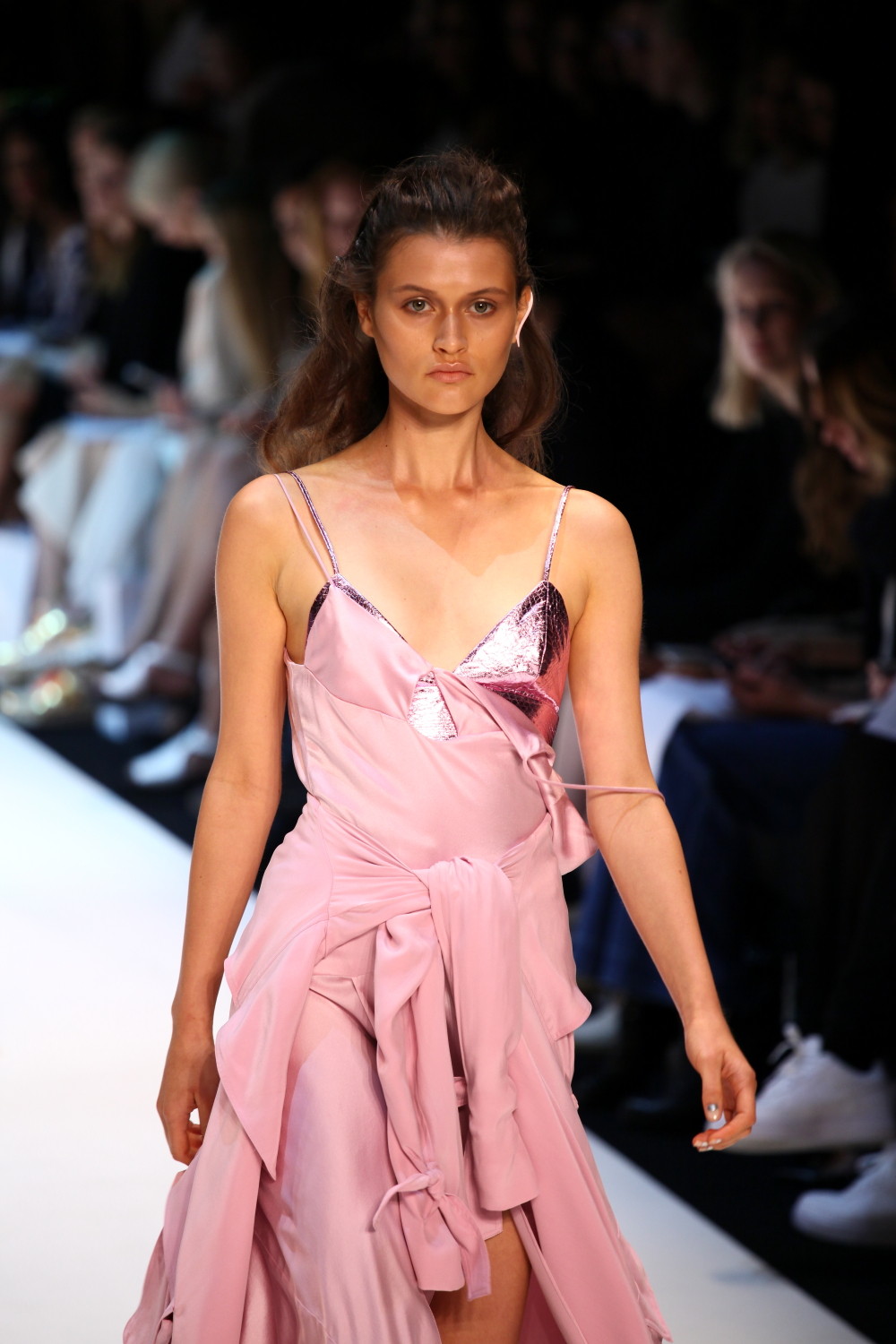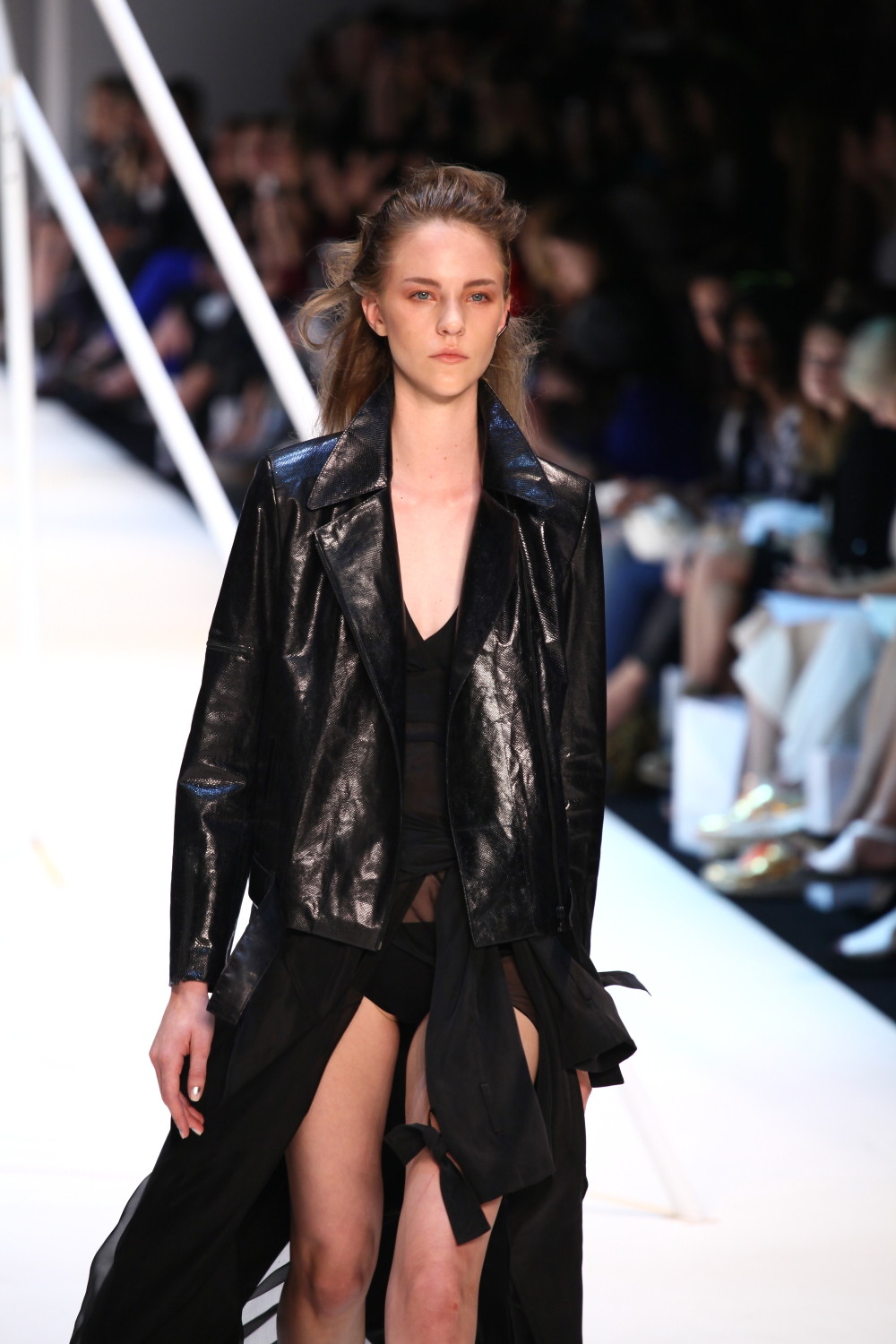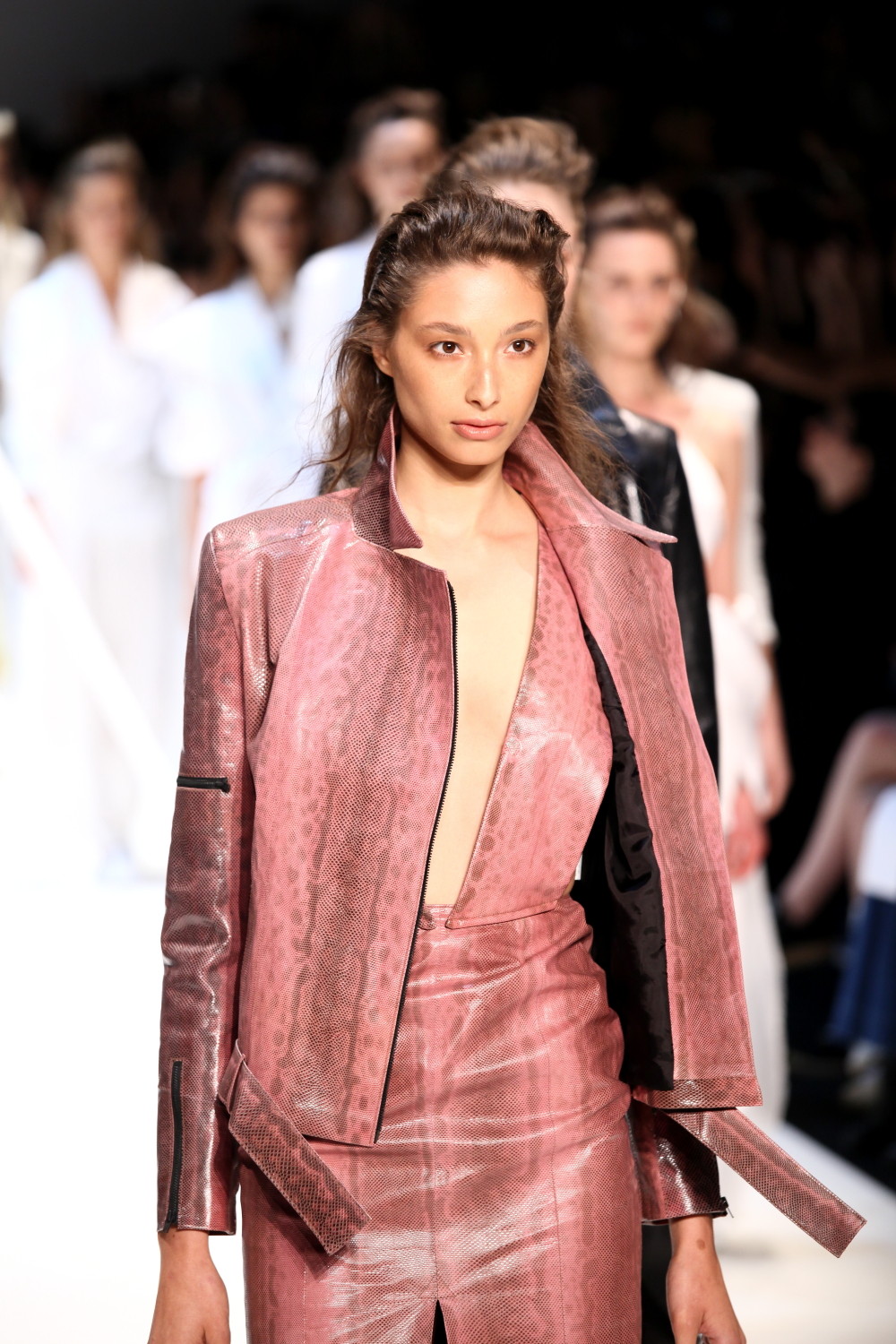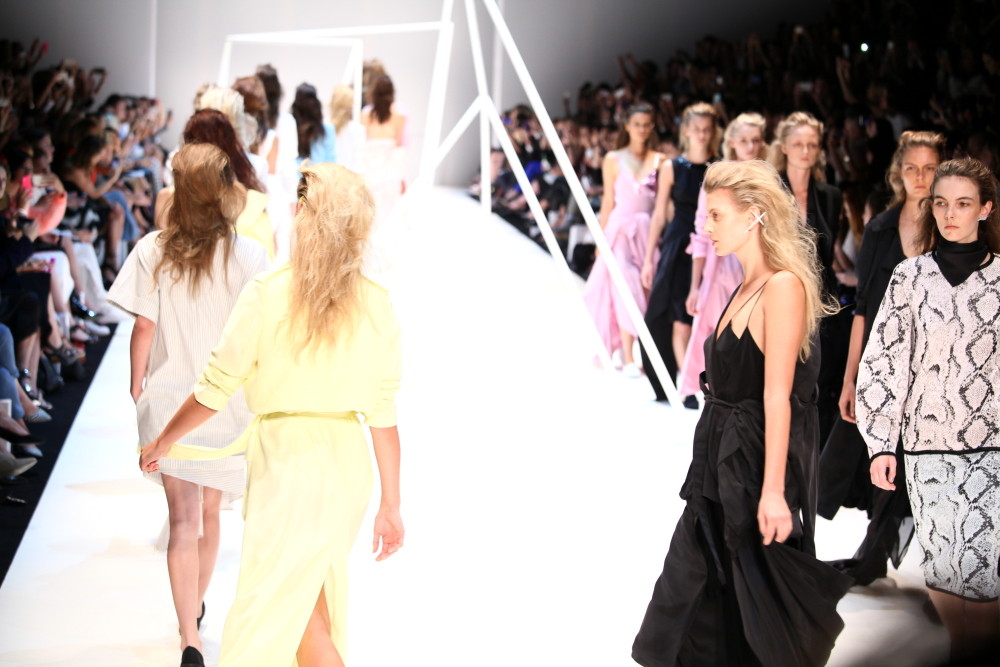 Michael Lo Sordo Spring/Summer 2014/15
At Michael Lo Sordo, we were treated to delicious silks in sorbet hues, almost good enough to eat. Finding a happy medium between the architectural shapes of Dion Horstmans sculptures (as seen on the runway) and sharp elements Lo Sordo's aesthetic, Ryan Storer's exclusive collaboration for the runway complemented each look with precision.
Sexy slip dresses softly skimmed the model's form, layered over cropped bustiers and loosely worn trench coats which floated languidly with each step. Tailored pinstripe shirting was juxtaposed against a feminine silhouette, paying homage to Lo Sordo's signature style. Luxurious down to the very last detail, it hit a sartorial high note with me; paired back, refined and ephemeral.