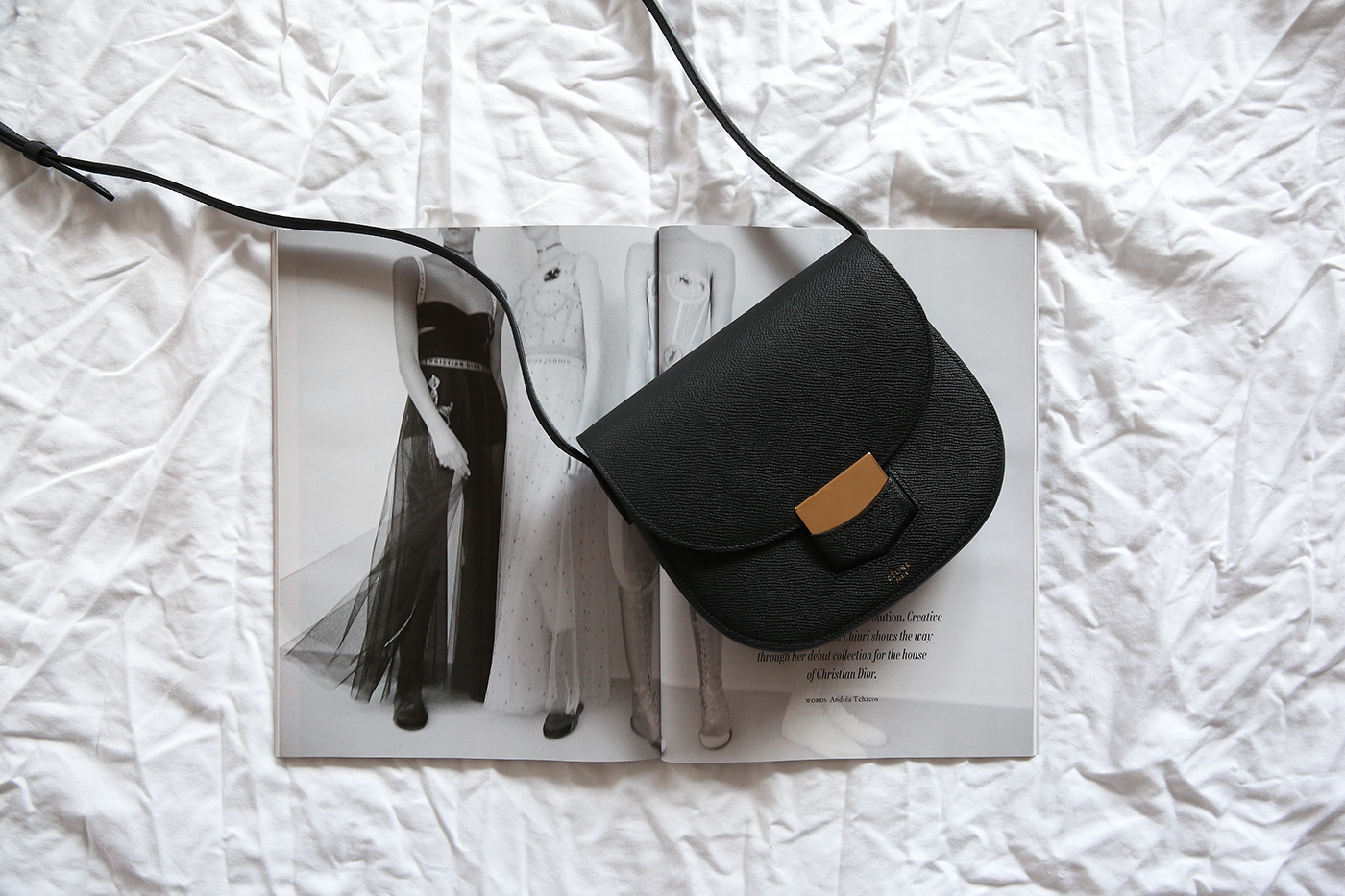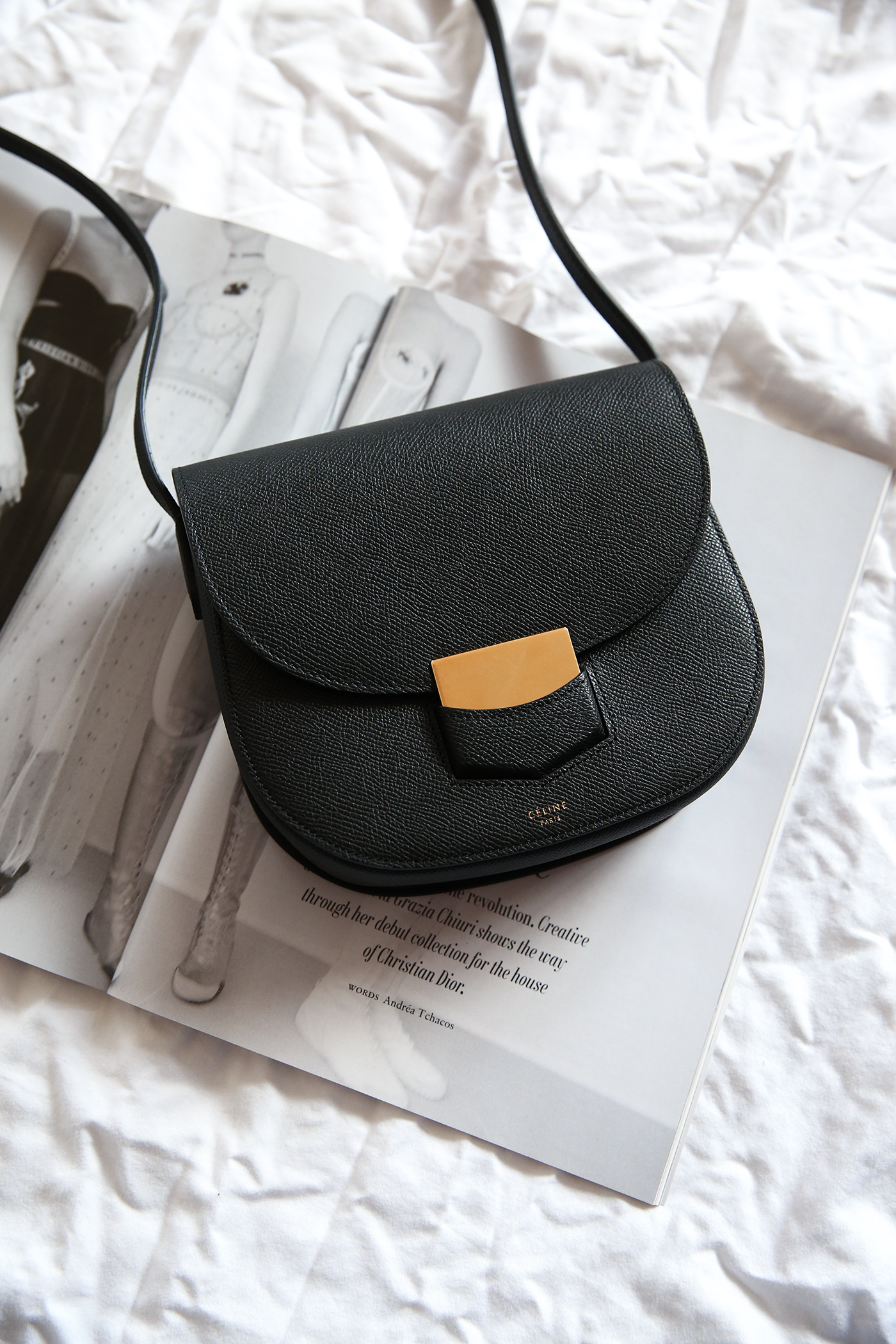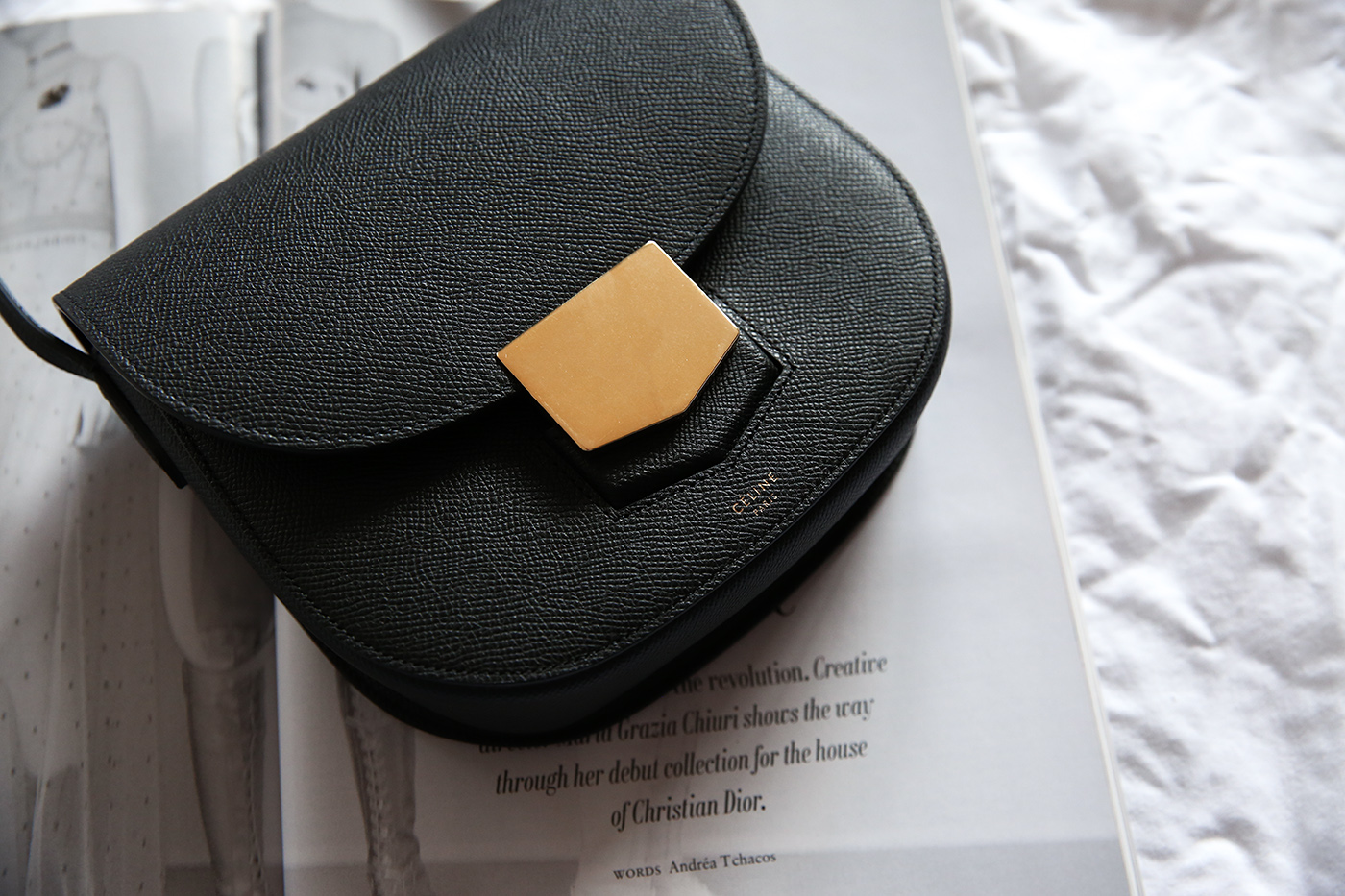 The latest – and spend-iest – addition to my wardrobe is the Celine Trotteur Bag (also here), in a black grained calf leather in the small size; an impulse sale purchase I found myself unable to say 'no' to, and one I'm glad I promptly pulled the trigger on.
I've been after a smaller black handbag which I could use on weekends, when I'm lugging around a little less than on a normal workday, but that was also classic and unassuming enough that it would also work for an evening out. I'd been toying with the idea of going with a more classic rendition of this season's 'it' bag, but something kept stopping me – I'm not sure whether it was a case of those bags reaching mass saturation point, or if I was after something that was a little more classic.
So I decided to set my sights on a bag which gets considerably less social media air time: the Givenchy pandora box bag with a chain shoulder strap – a pricey purchase by all counts, but I loved the similarities and contrasts it held with my first and most used designer handbag, the PS11 satchel from Proenza Schouler.
But, a spontaneous decision to drop into David Jones in the midst of their clearance sale, had me eying up the Celine concession, which for the very first time, had 30% off e-v-e-r-y-t-h-i-n-g. Which is basically where the Celine Trotteur bag (which I'd been casually stalking) came into play.
I'm going on my third week of having this cutie in my wardrobe, and it's been a real game-changer for me. The grained black leather combined with the burnished gold hardware is such a classic combo, and it's a nice change of pace compared to my usual preference of silver hardware.
This bag made its way to New Zealand with me, and was the perfect travelling companion – it fits a surprisingly large amount (I've done a reveal on the Celine Trotteur which you can watch here, if you want to see!), yet it's compact enough to sit discreetly underneath a coat and scarf. While the exterior is a grained leather, the interior is a buttery smooth lambskin, with a small inner pocket, ideal to pop a small cardholder in for easy access. There's also a handy pocket at the back of the bag, which I've been using for receipts, my passport when I was in transit, or alternatively you could pop your cellphone in there if you aren't worried about it poking out a little bit…
For me, the highlight of the Celine Trotteur is the chevron metal plate, which fits into a chevron shaped holster; it's almost like a piece of jewellery that serves as a key focal design element, and it looks equally chic tucked into the holster, as it does loosely lying in front (though I'll warn you now, this will scratch the leather – I've already learnt my lesson!).
Something tells me this is a bag you're going to be seeing a lot around here…