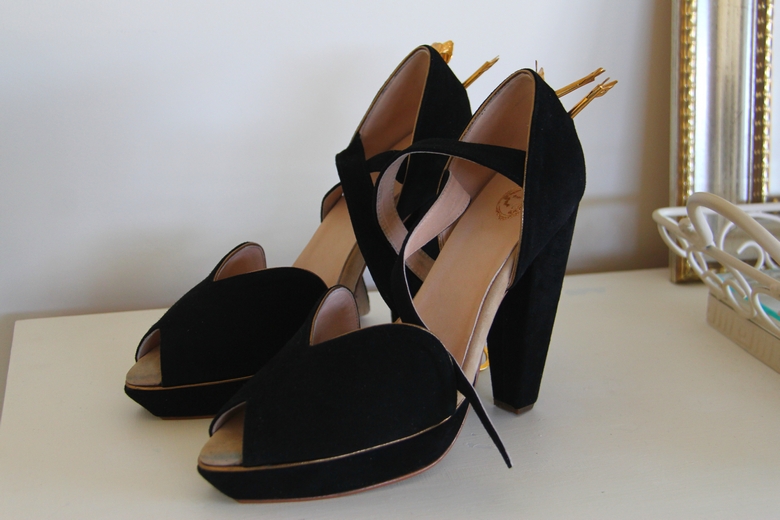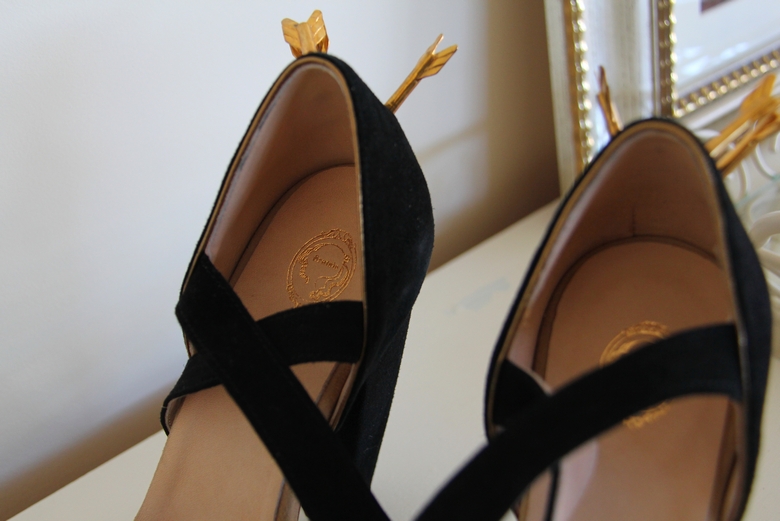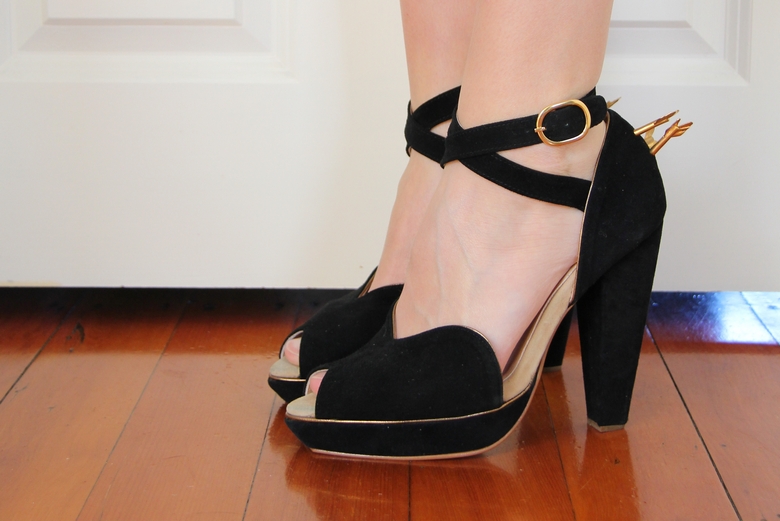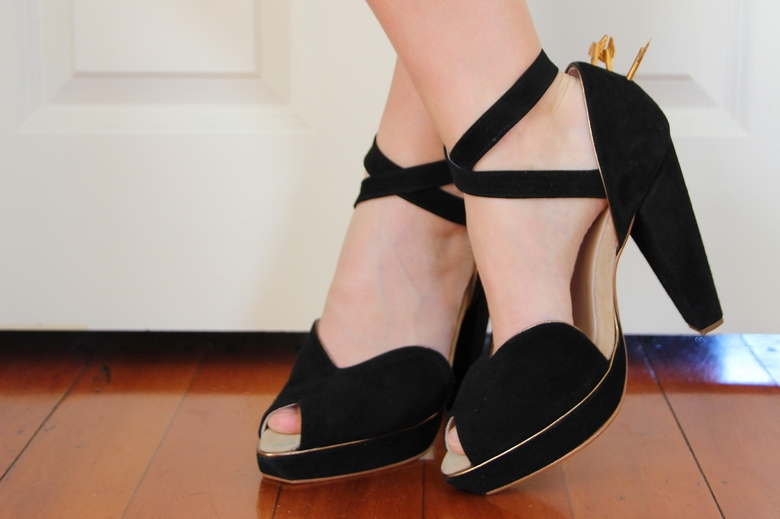 So I know I talked about my attempts to avoid succumbing to the sales, but I have to admit there have been a few transgressions, mostly in the form of new shoes. I really wasn't kidding when I said that shoes were my kryptonite. I picked up these Sretsis heels from Maximillia during one of those 'do I, don't I?' moments I seem to be having more often as of late.
I've always had a lot of love for Thai label Sretsis, of which the concepts each season seem to incorporate more than just an idea itself. It's the type of label which just seems to have a certain air of whimsy surrounding it, that is so easy to be drawn into. My past searches to uncover their archived collections has resulted in the discovery of beautifully executed concept-driven boutique events which seem to transport you into this mini-world they've tried to create, something which is incredible unto itself. While the clothing has been on my radar for some time, Sretsis' shoes have only recently started to draw my attention. Beginning with the bambi flecked boots from 'oh my deer, dear!', and more recently, the cupid's arrow inflicted heels above.
I had a request on instagram to do a post on these shoes, which seems timely considering my post on my shoedrobe a few days ago. Being completely unfamiliar with Sretsis footwear, and having failed to find my size in stock on Maximillia's website, I sent an enquiry about stock and sizing through to Sretsis. Given that uncertainty over sizing is one of the main reasons many people chose not to purchase shoes online, I'm glad I did, as what I learnt was that these shoes ran an entire size large. As an aside, their sales team was incredibly helpful, offering for me to either make a purchase through them or through their stockist, Maximillia, which I placed a few days later.
As with any new shoe purchase, my first instinct, once tearing them out of the box, is to try them on. First thing I noticed was the height, which at 14cm (with a platform), makes these the highest pair of heels I own. Second thing, was how comfortable they are. The suede is unbelievably soft, and the straps which wrap around the ankles are incredibly forgiving – ironic considering at first I had questioned how I was going to do the buckles up! While the height will take some getting used to, on comfort alone I'm sure that I can manage. It's probably worth noting that while the shoe has a solid heel, it is conular in shape which by its very nature is more difficult to walk in than a rectangular style block heel. For sizing reference, I usually wear an EU40 across all shoe designers (albeit the odd pair), and I purchased an EU39 in these. Not quite your average everyday shoe, but rather something a little special.