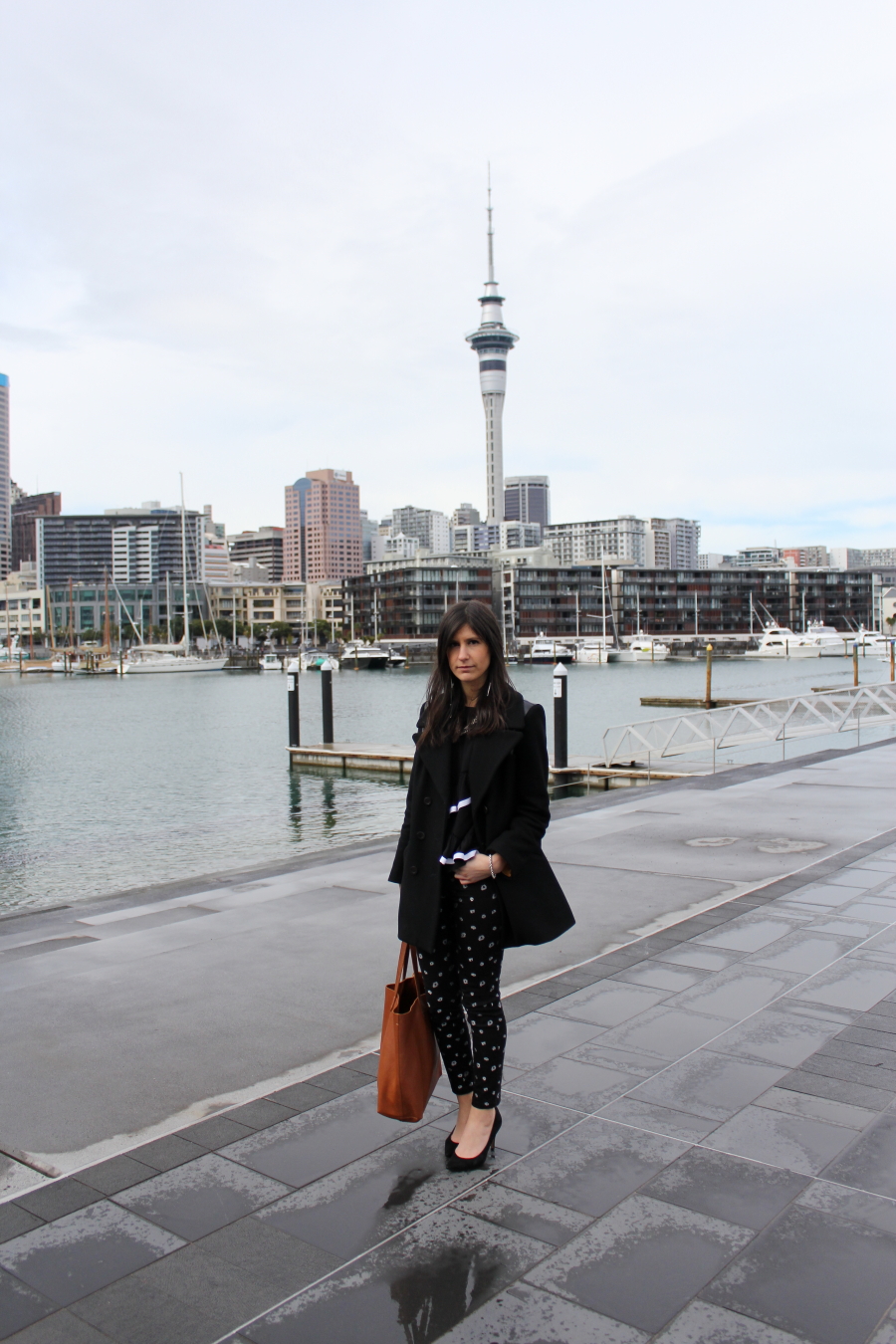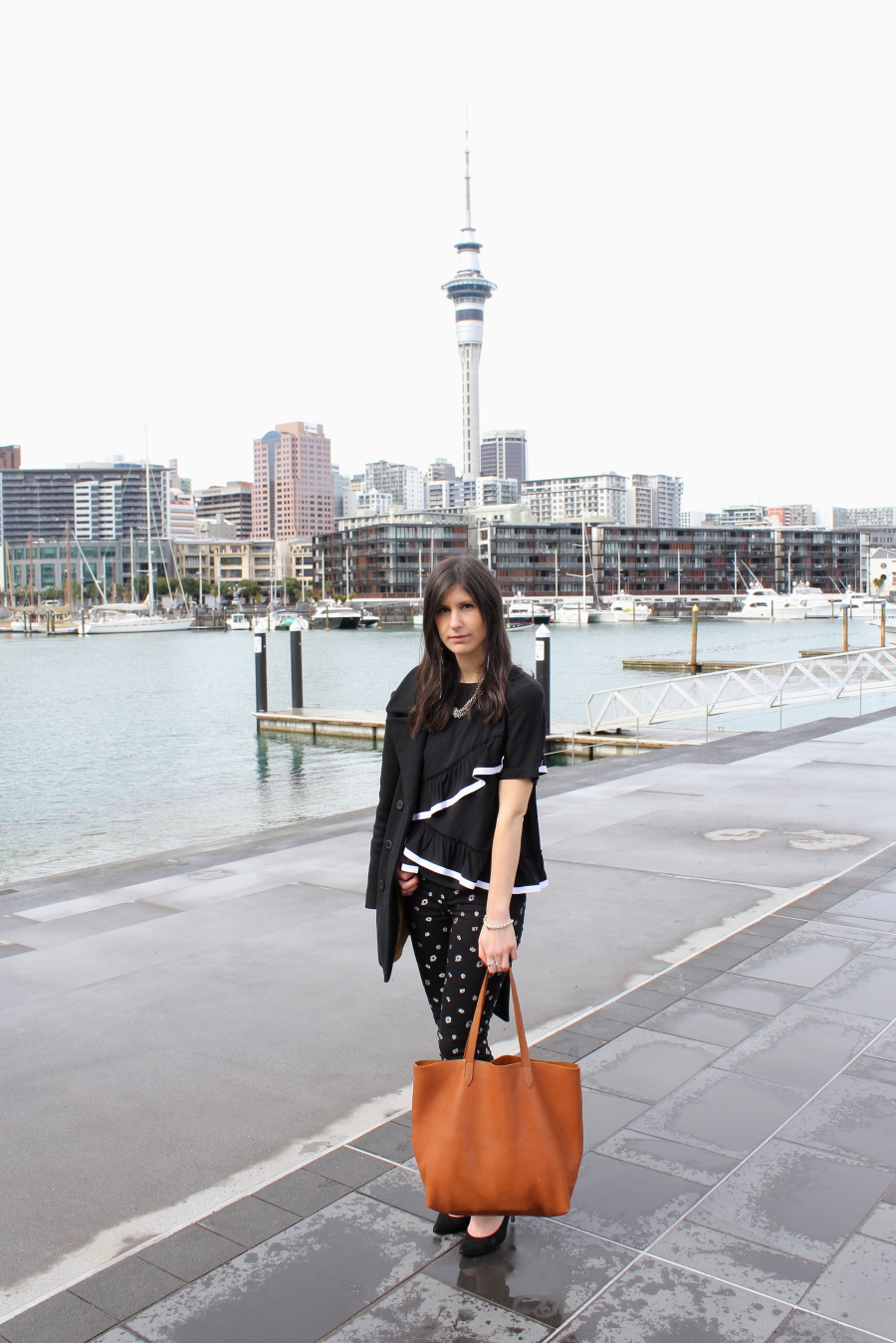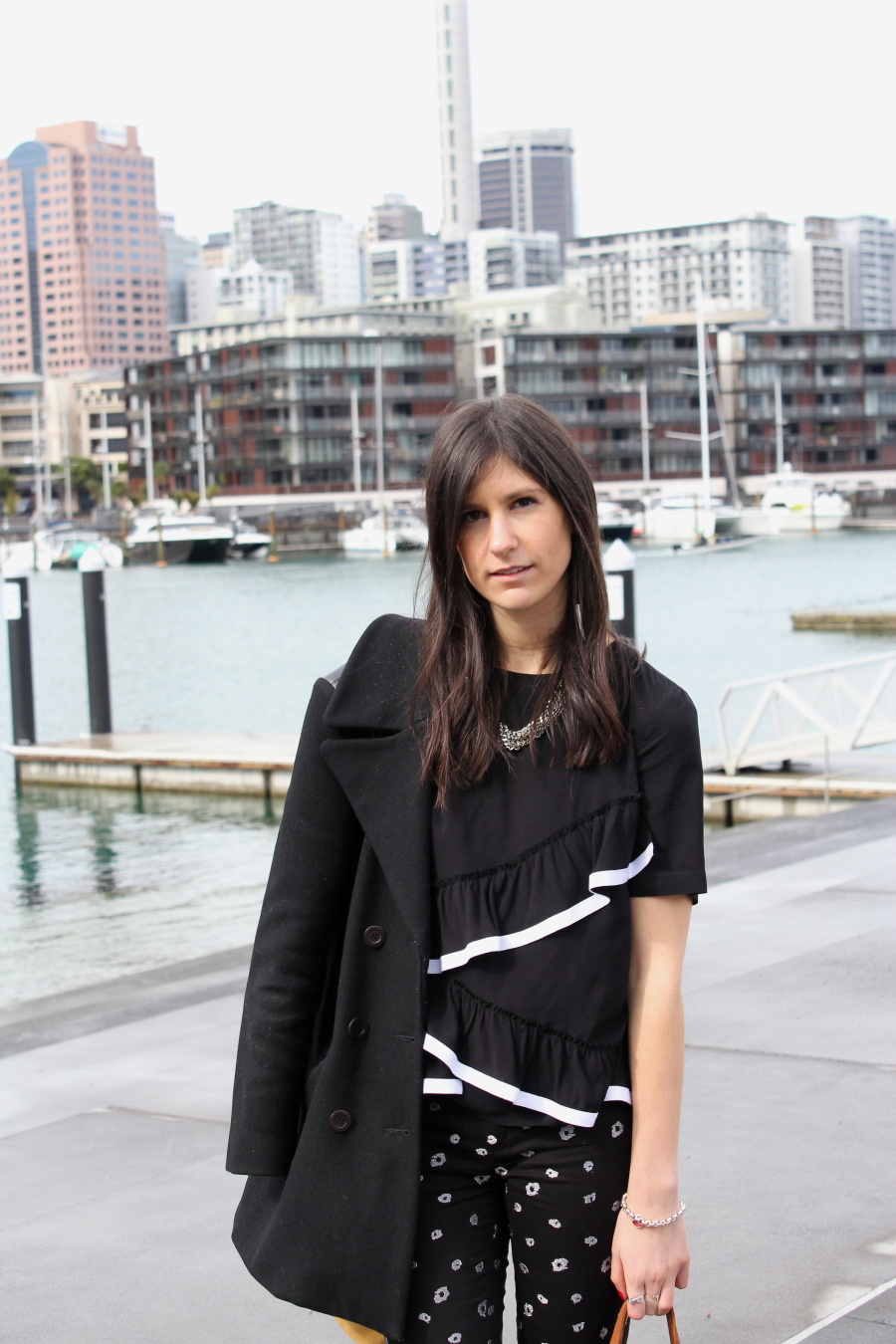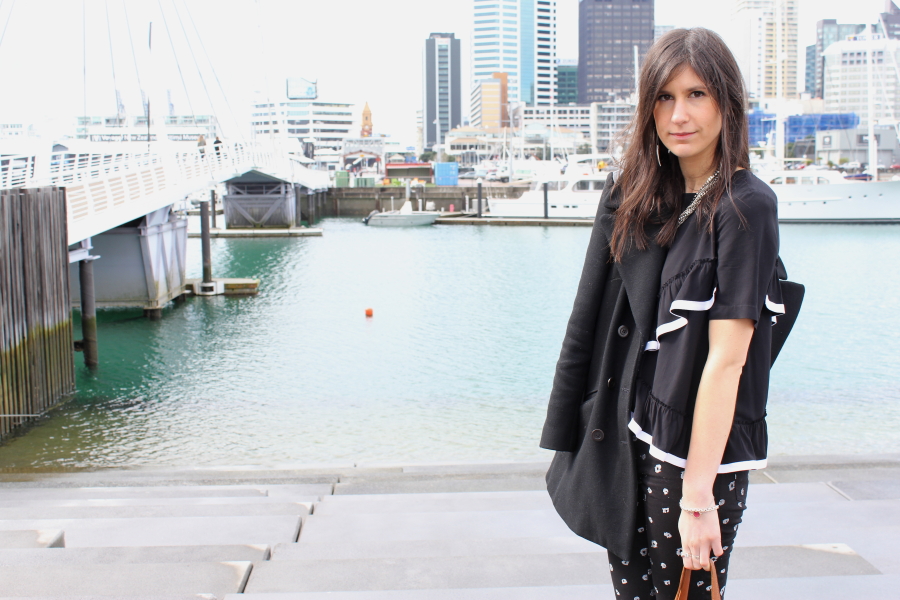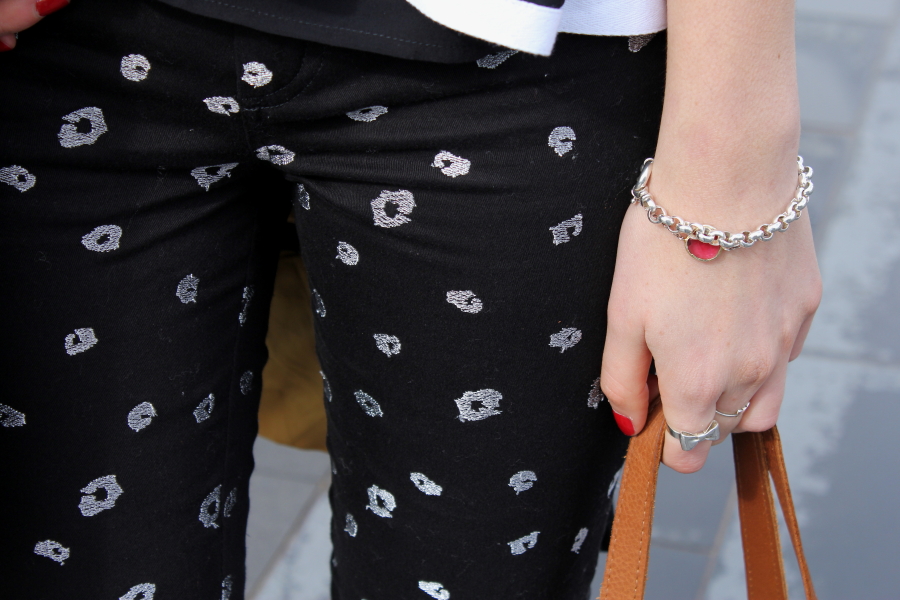 Karen Walker slanting frill top, RUBY charlie animal jeans, Karen Walker 'docker' coat, Topshop heels, Karen Walker ring, Cuyana tote bag (similar)
Day three of NZFW, and also the final day of the trade-dominated part of the week. The rain finally seems to be easing off, and a quieter Thursday schedule means more to time collect thoughts, process things I've seen, and tonight, catch up on some much-needed sleep.
Being Wellington-based, wearing all black is probably as predictable as getting a good coffee in the city (read: virtually always going to happen), so it really was just a matter of time. Wearing two of my favourite New Zealand-based labels, Karen Walker and RUBY, combining new season loves with old season necessities.
I hope that you've all been enjoying the coverage, however clogged your feed may be with my posts. Along with the final show of the day, you can expect to see some New Zealand streetstyle pop up over the next couple of weeks. I have a couple more days in Auckland before heading back home, so any tips on places to visit are more than welcome!
ph. by Matthew Beveridge
Get the look: