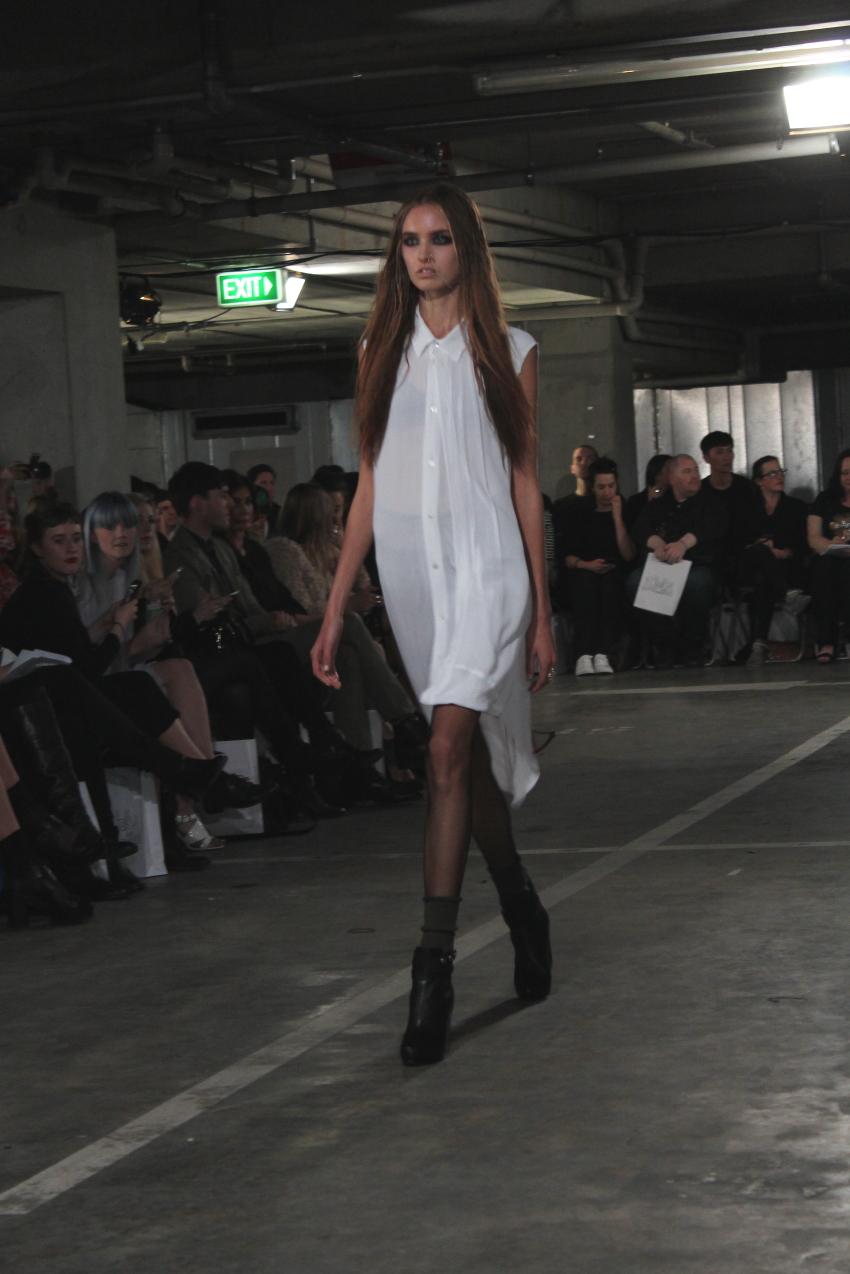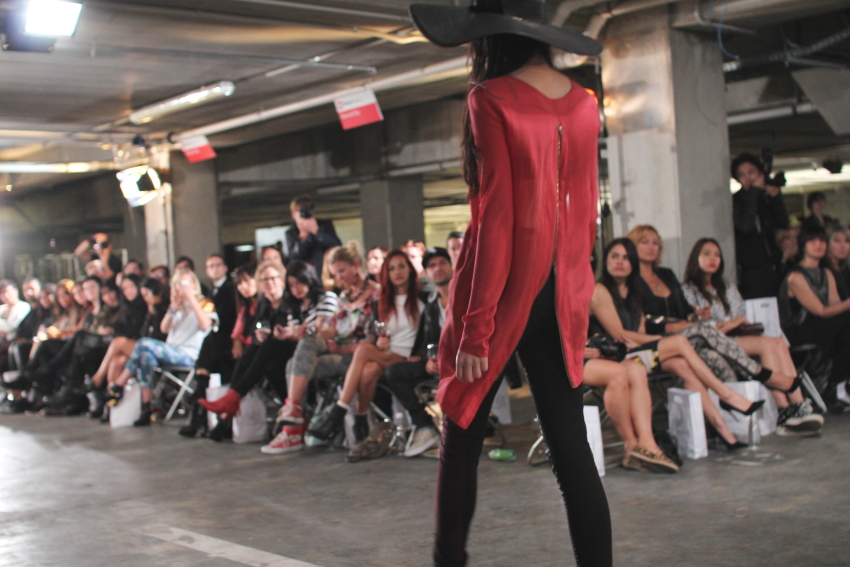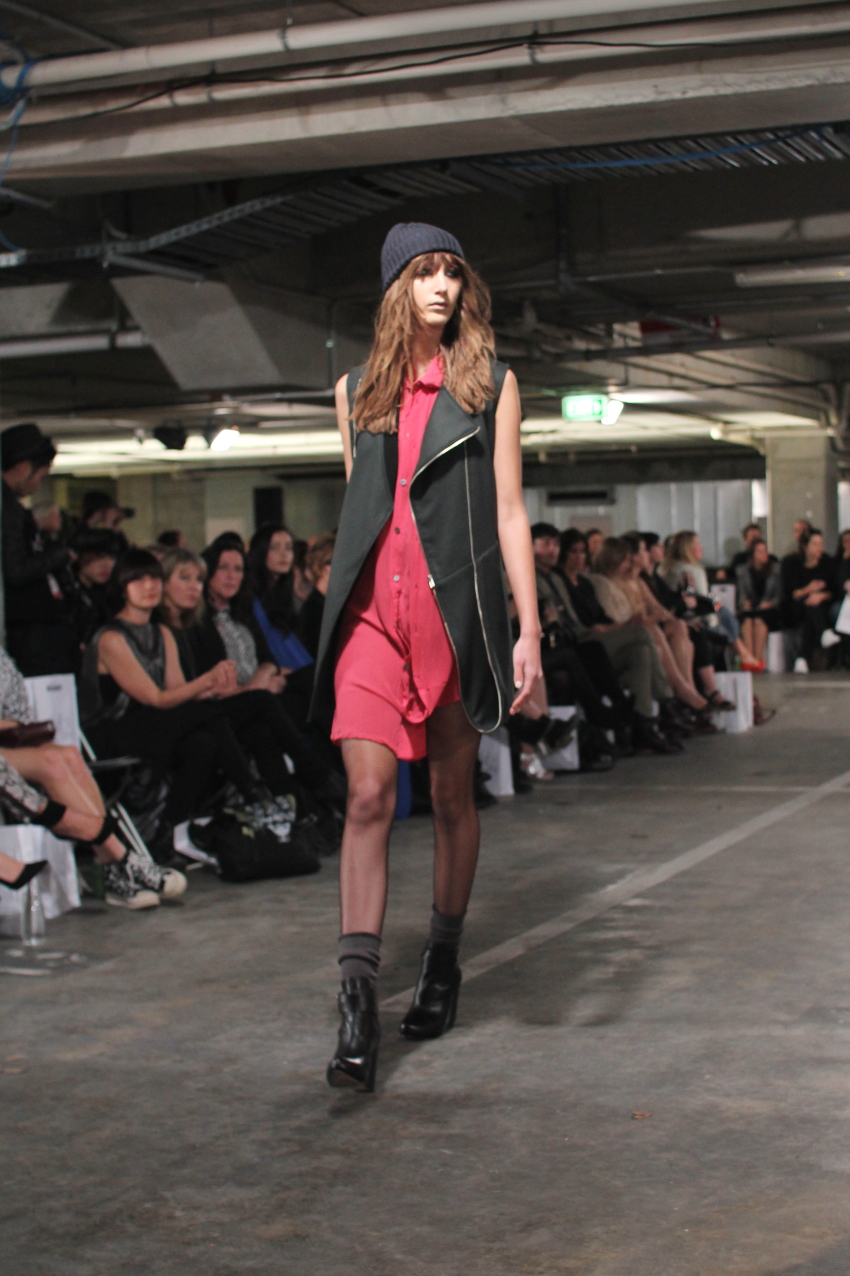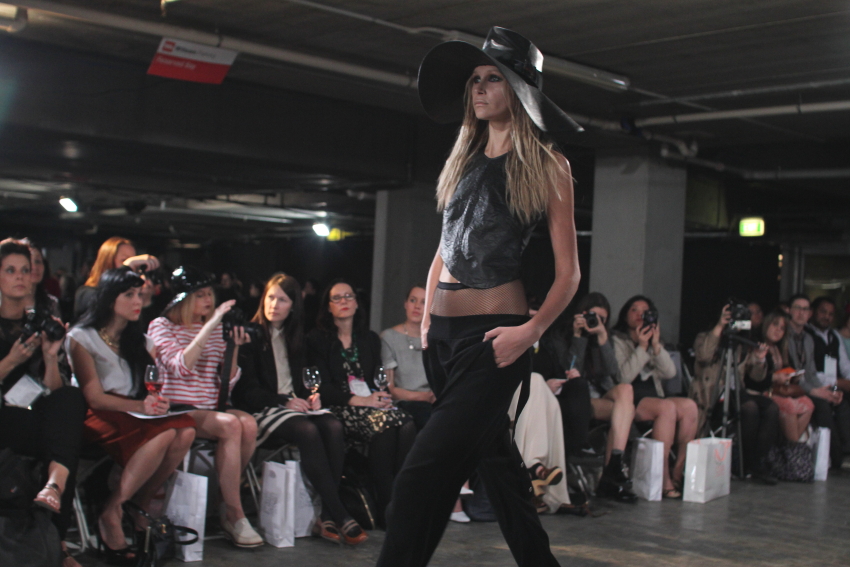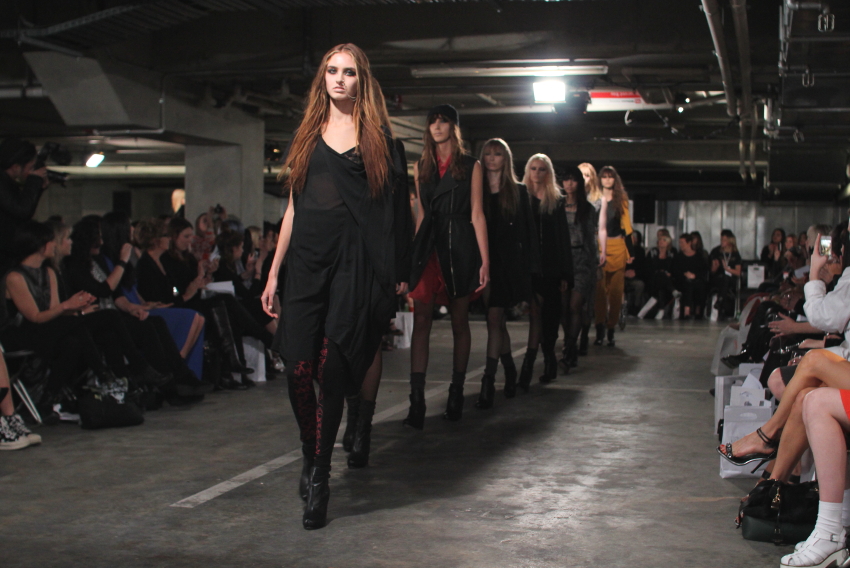 Set in an underground carpark, Company of Strangers' Autumn/Winter 14 collection, 'Libertine' seemed to embody grunge down to every last element. The girls looked fierce, accentuated by their dark smoky eyes, and rebellious walk; cool to the nth degree. Influenced by the paintings and drawings of Austrian Expressionist, Egon Schiele, you could see this element shine through in the unique zig-zagged print which featured on leggings and dresses.
Wispy silk dresses, in layers which tumbled upon one another, nipping in at the waist with harness-like leather belts gave an air of femininity which was offset by tough looking leather jackets and military inspired coats, heavily embellished with an army of zips.
Oversized jumpers, in 100% merino, with asymmetrical hemlines were introduced for next winter, as was the collaboration between the label and Chaos and Harmony. Perhaps grunge is almost too harsh a word to describe 'Libertine', as the further you delve into the details, the more you discover the romanticism which is at times, intoxicating.