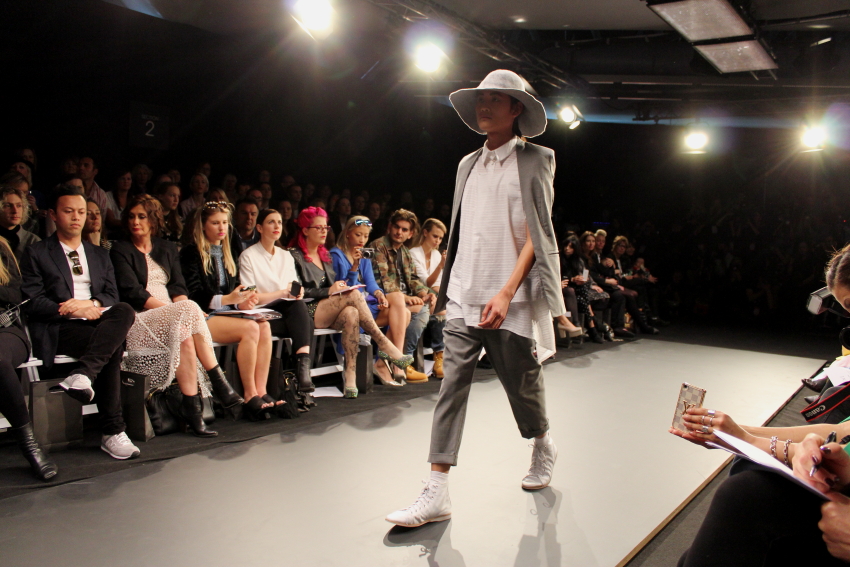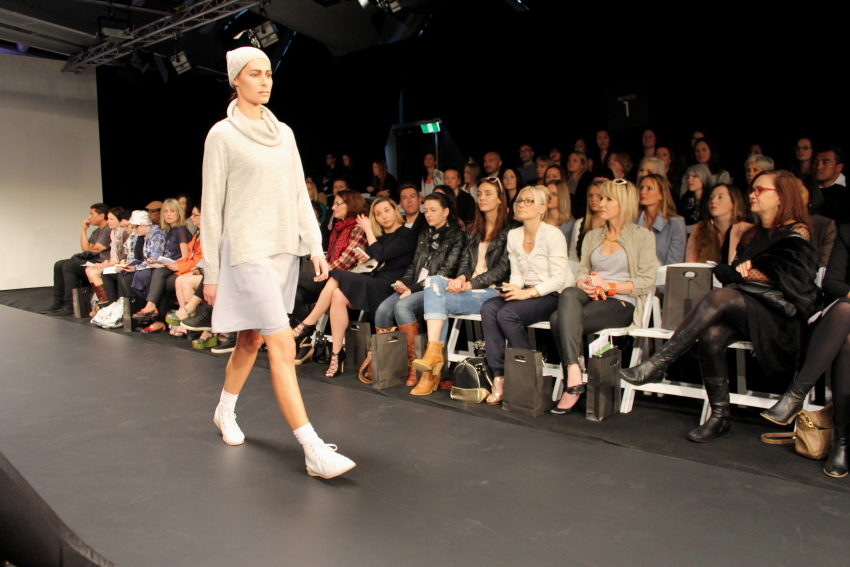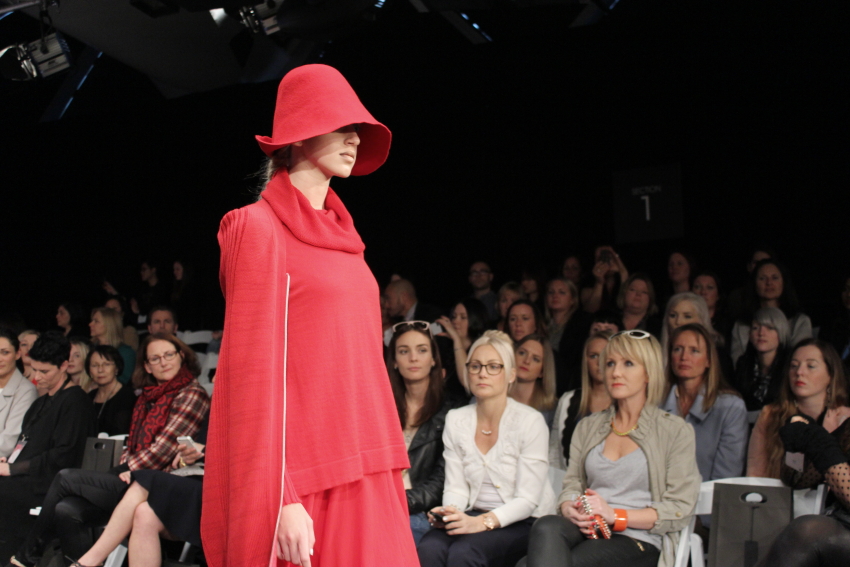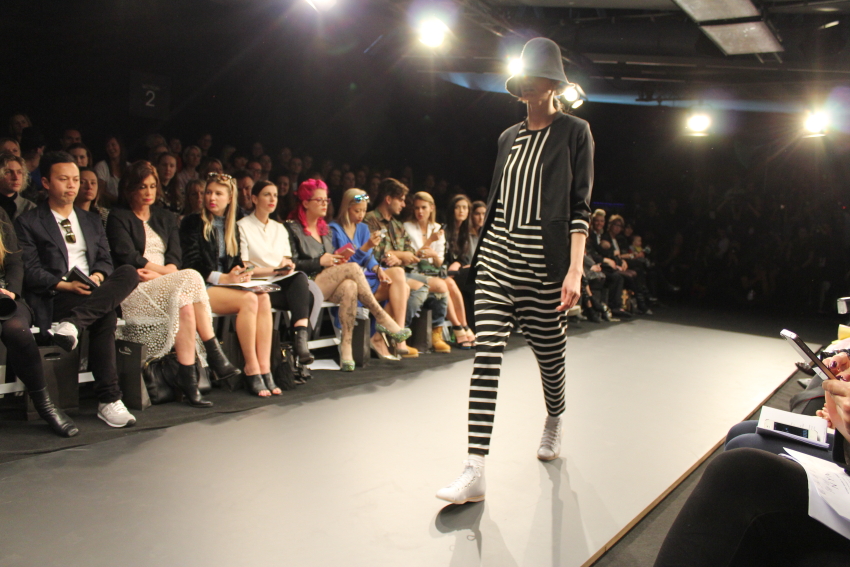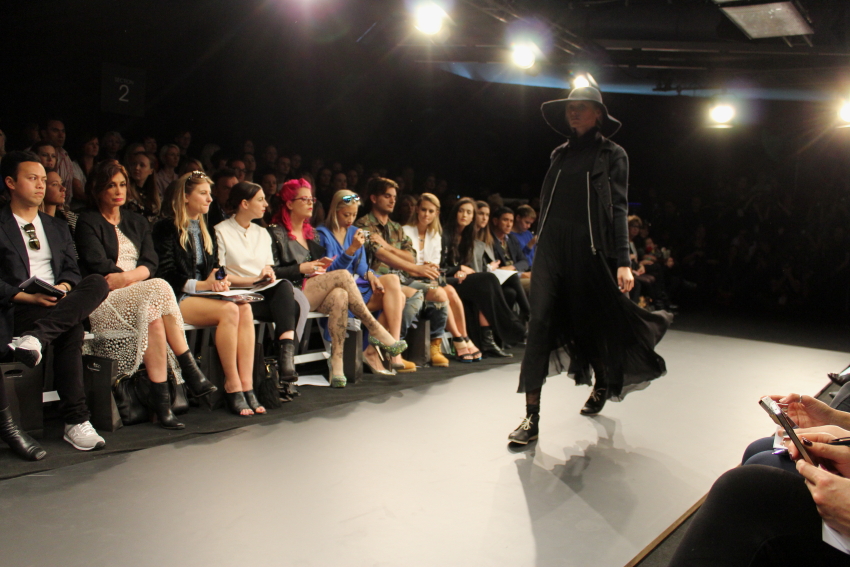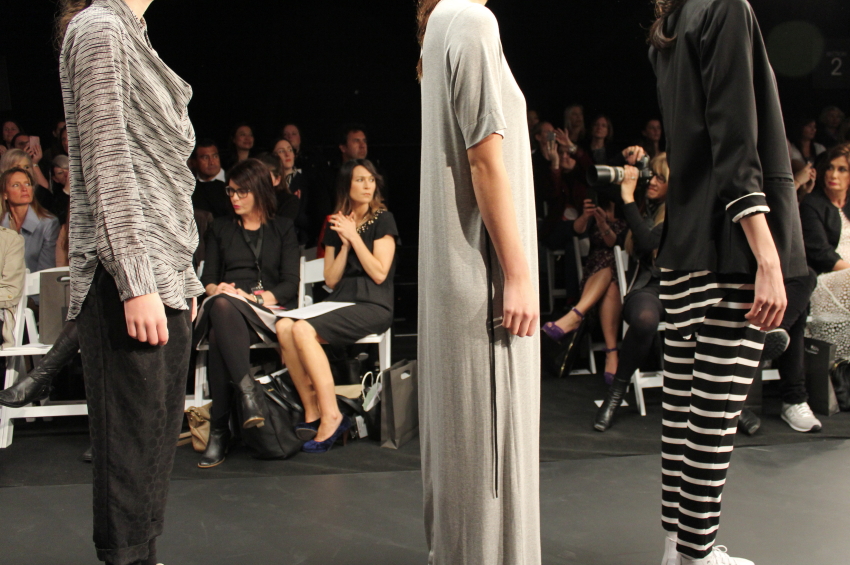 When you hear the word 'Nomad', the first words that come to mind are generally those which embody the idea of a restless traveller. Someone who never stays in one place too long, always looking for greener pastures. Dark, raw footage of a listless wanderer, escaping through the wilderness, through desolate cities, and lush open fields set the tone for NYNE's Autumn/Winter 14 collection, 'Nomadic', as models entered the runway through shrouds of smoke.
Looks were artfully pieced together, as wispy layers of sheer chiffon floated under fishermen's style knit jumpers and panel detailing added further complexity to fluid silhouettes with asymmetrical hemlines. Jackets and woollen cardigans were slung over shoulders, sleeves folded at the back, giving an emphasis to the luxury of the fabrics and the protection that they provide. Long sleeved mesh-knit tops and delectably sheer cotton leggings proved to be a starting point under layers of textured fabrics, which give the appearance of complexity.
NYNE's second showing at New Zealand Fashion Week captured the essence of the label, their signature aesthetic prominent in their use of texture, layers, and a somewhat androgynous vibe. The perfect celebration of their 9th birthday if there ever was one.