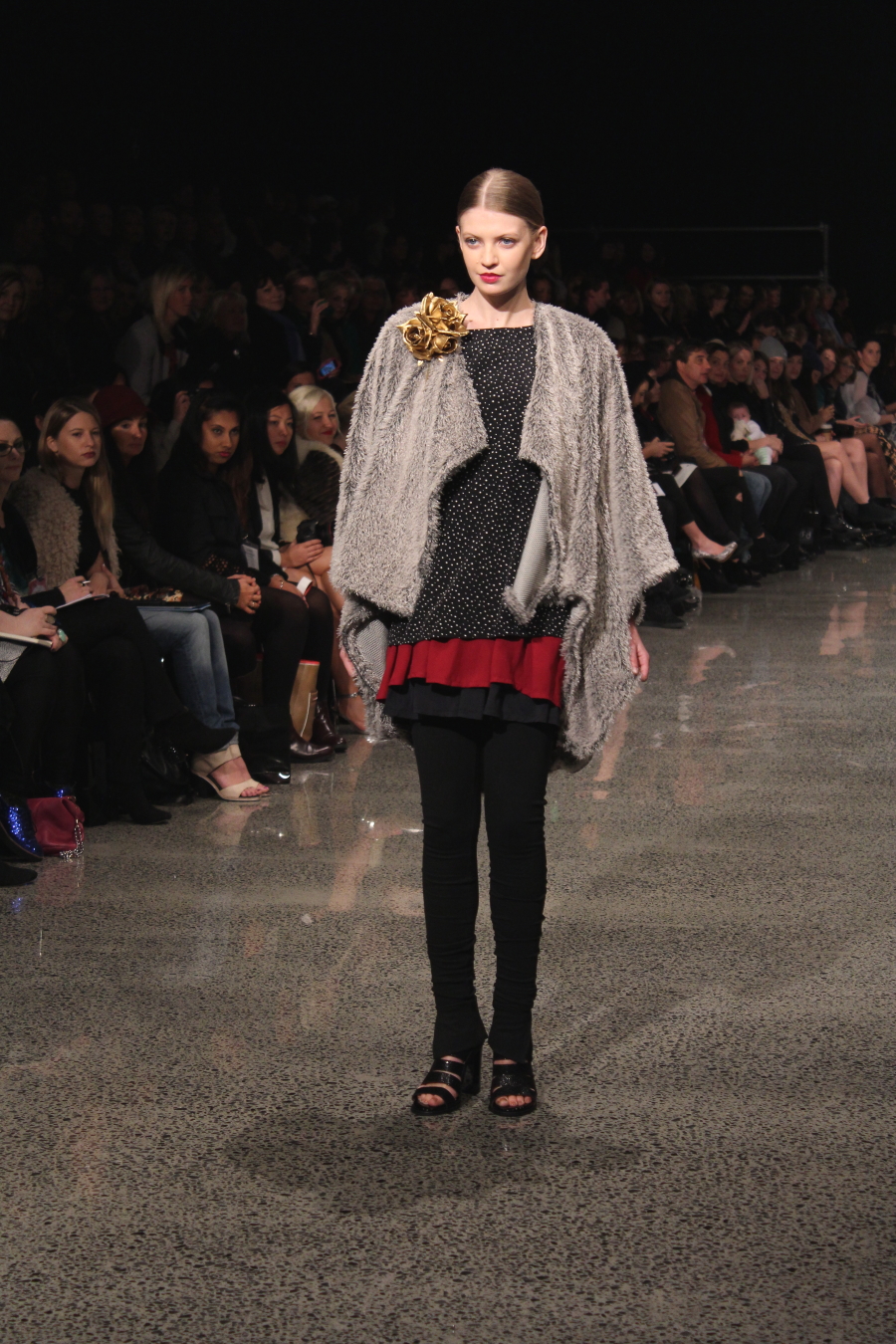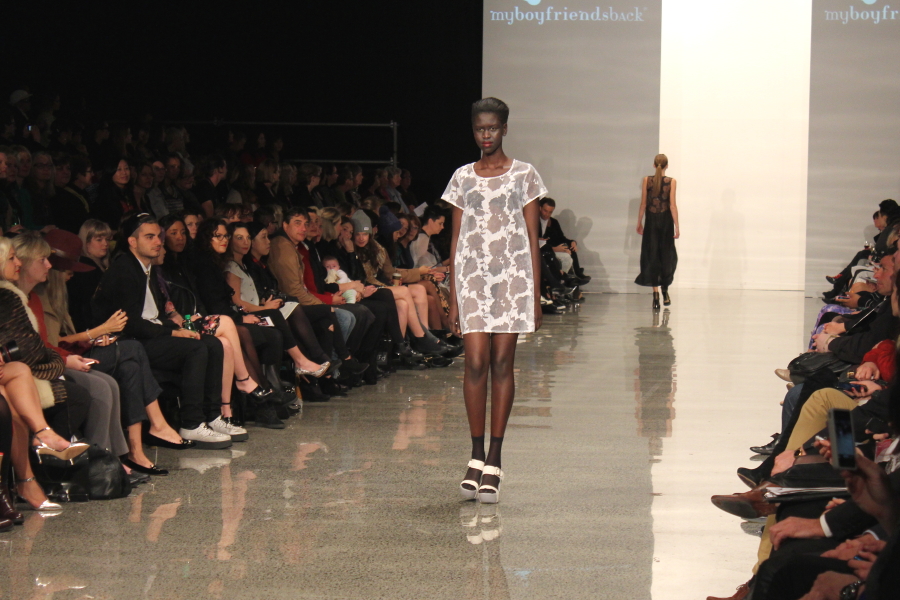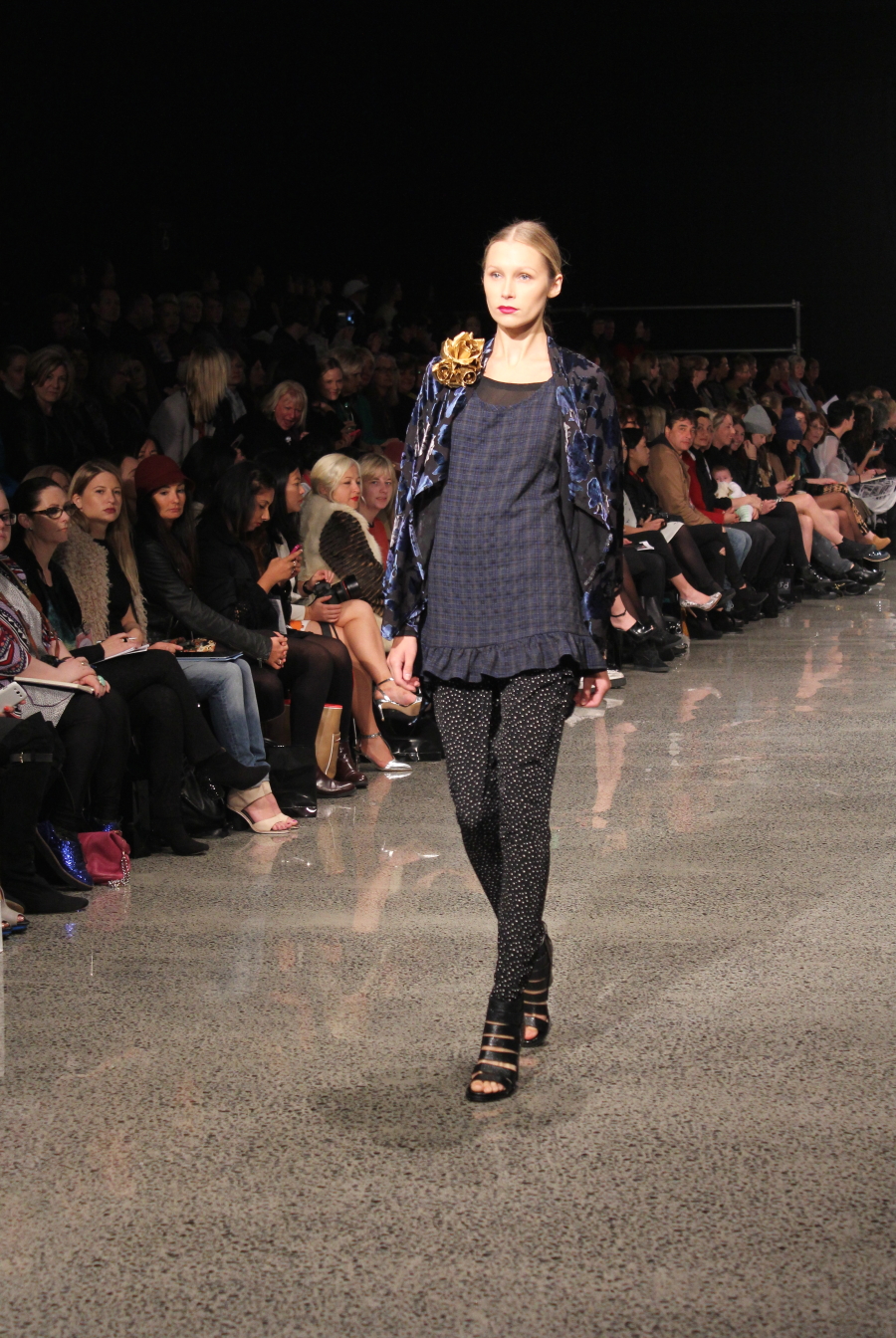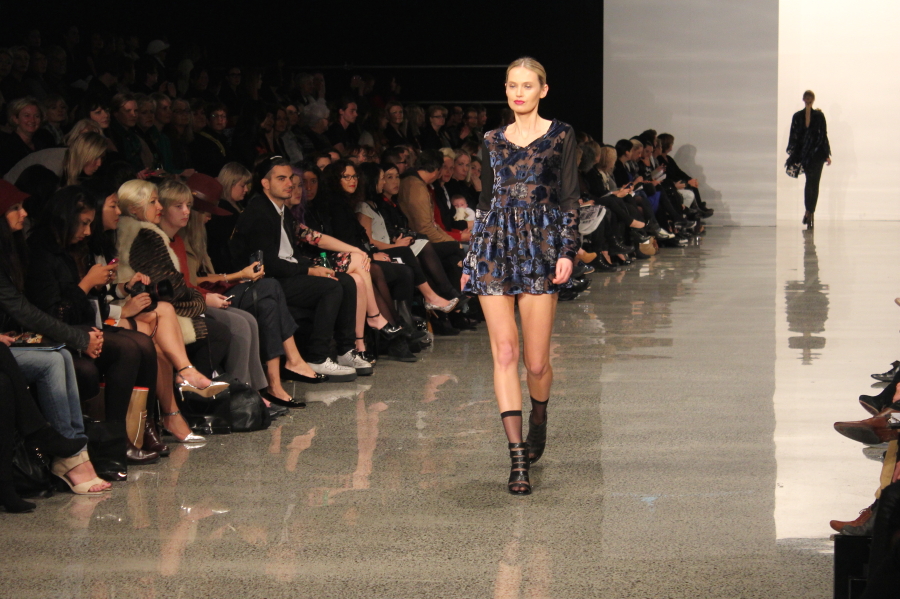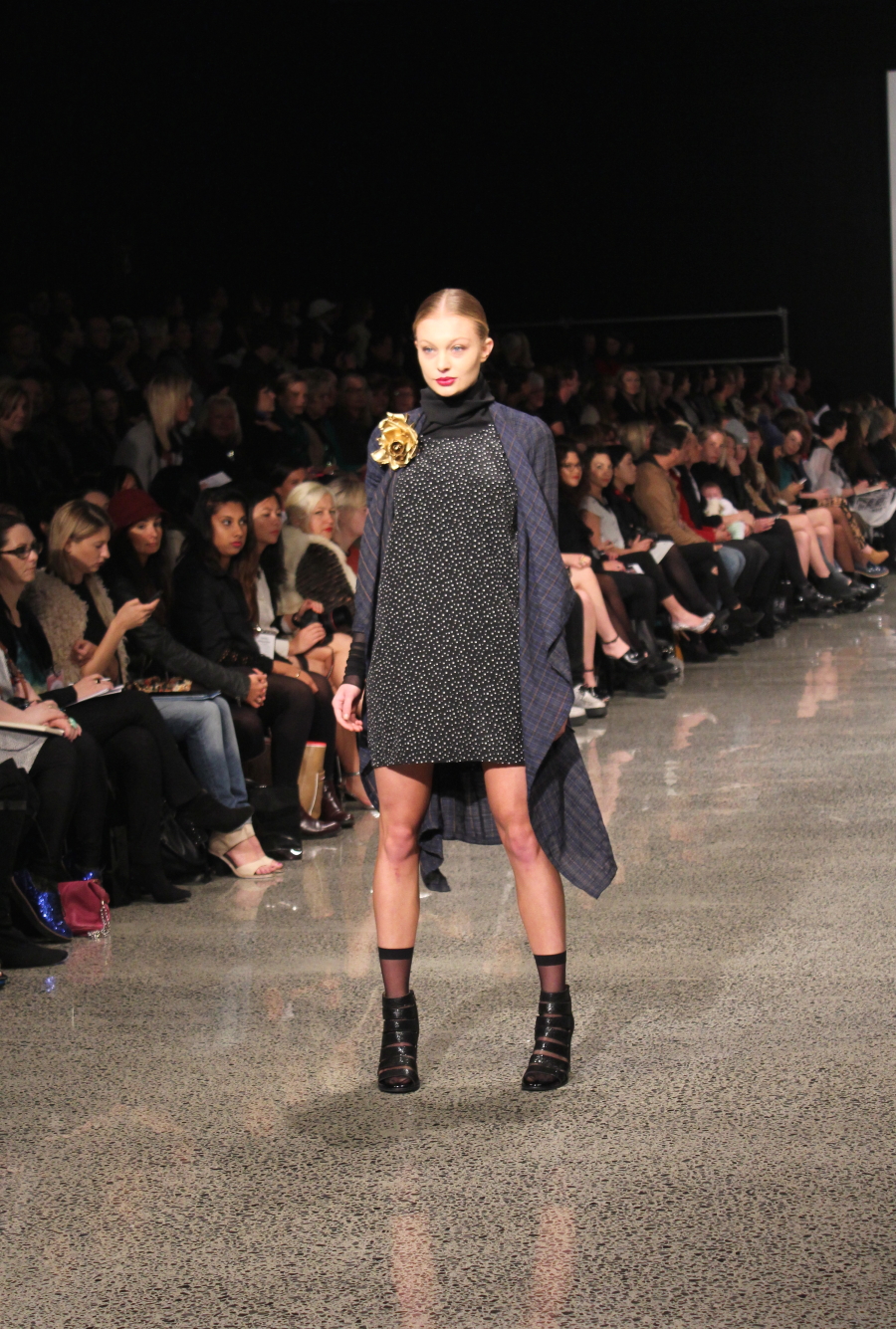 Day three, and the final day of New Zealand Fashion Week, started with a group showcase featuring Autumn/Winter collections from My Boyfriends Back, Millicent, Sheryl May, Mardle and Love Hotel. My Boyfriends Back opened the show with a collection which encapsulated dark romance, with lush faux furs and burnt velvet and sheer silk florals. Softly draped tartan jackets were layered over feminine mini dresses and clean cut trousers, effortless in its execution.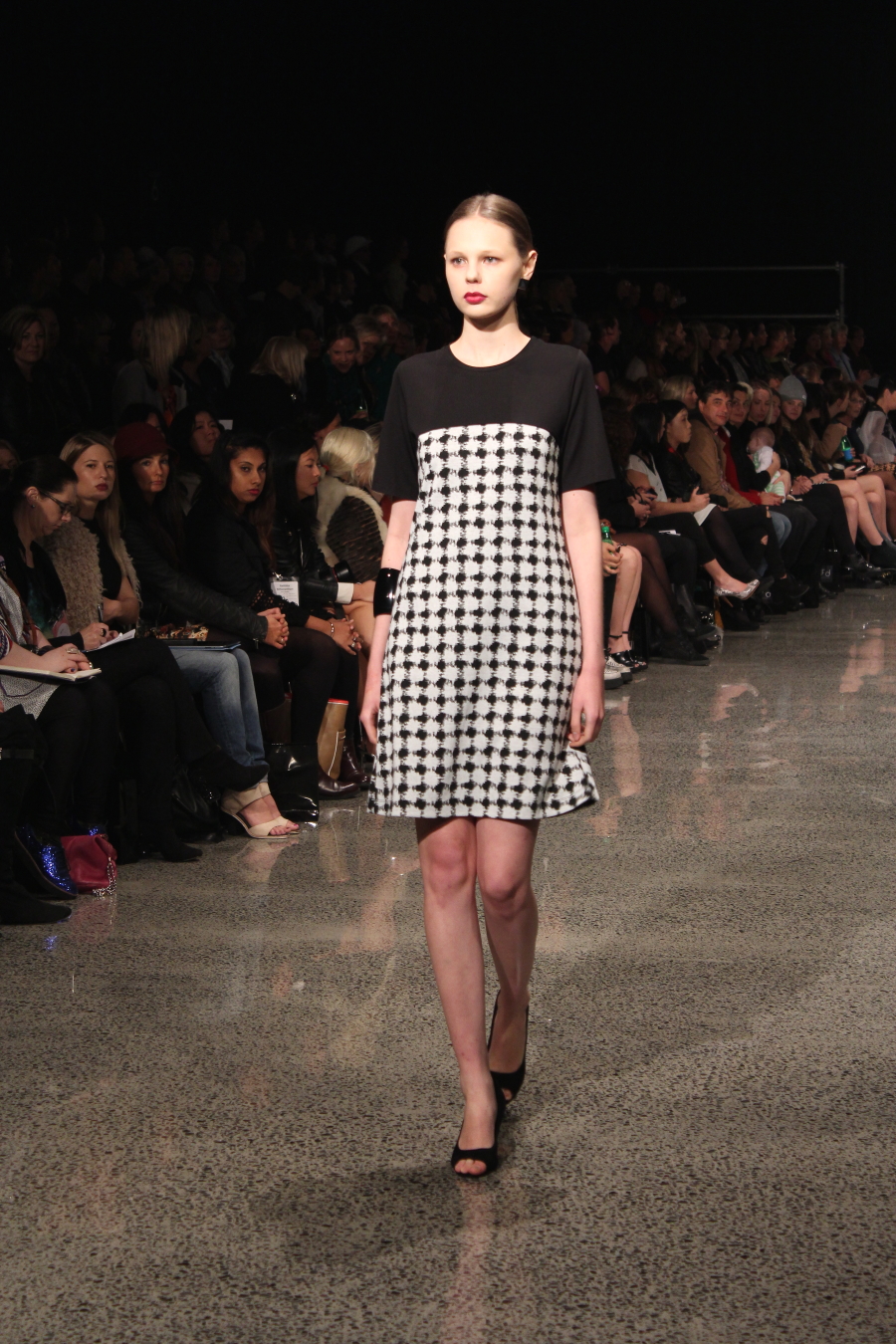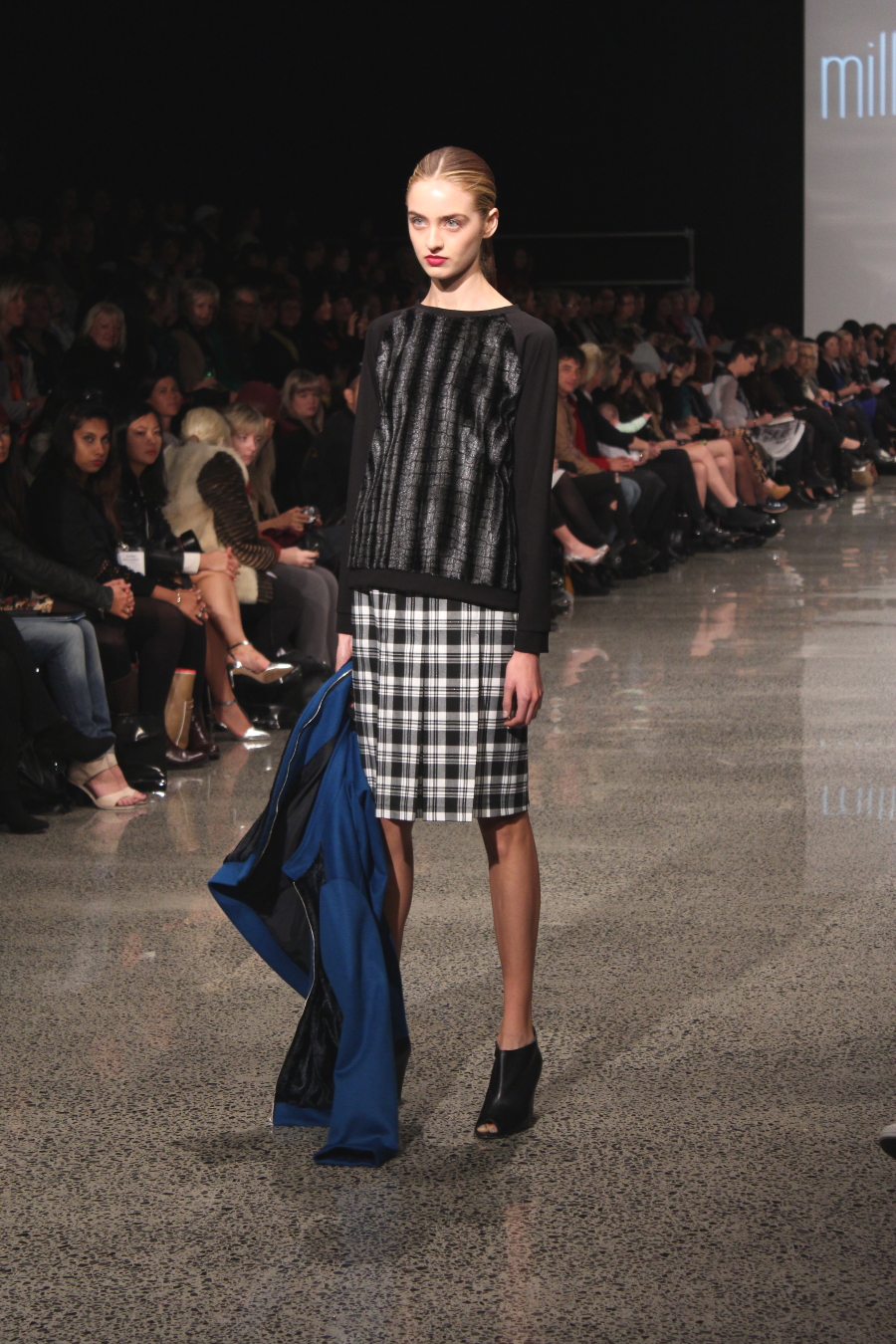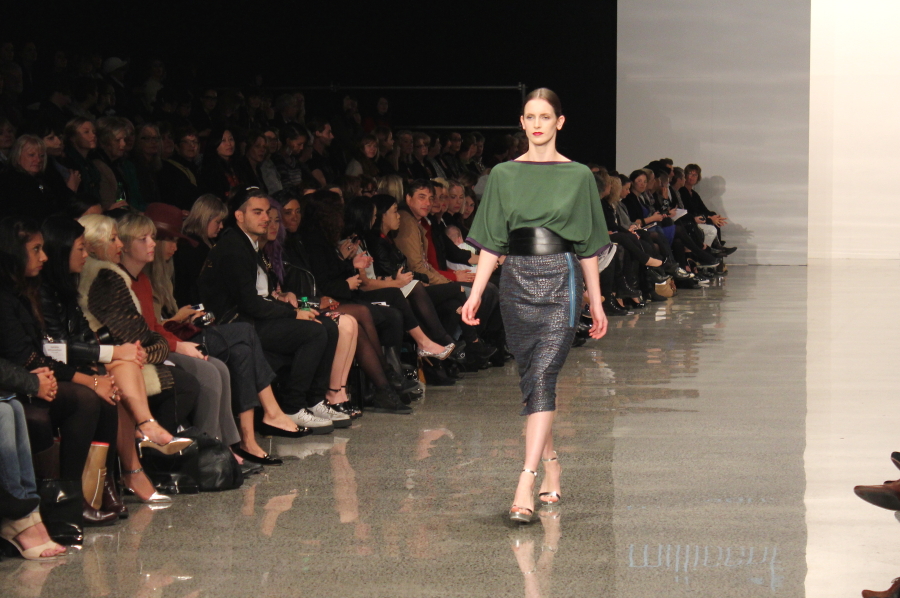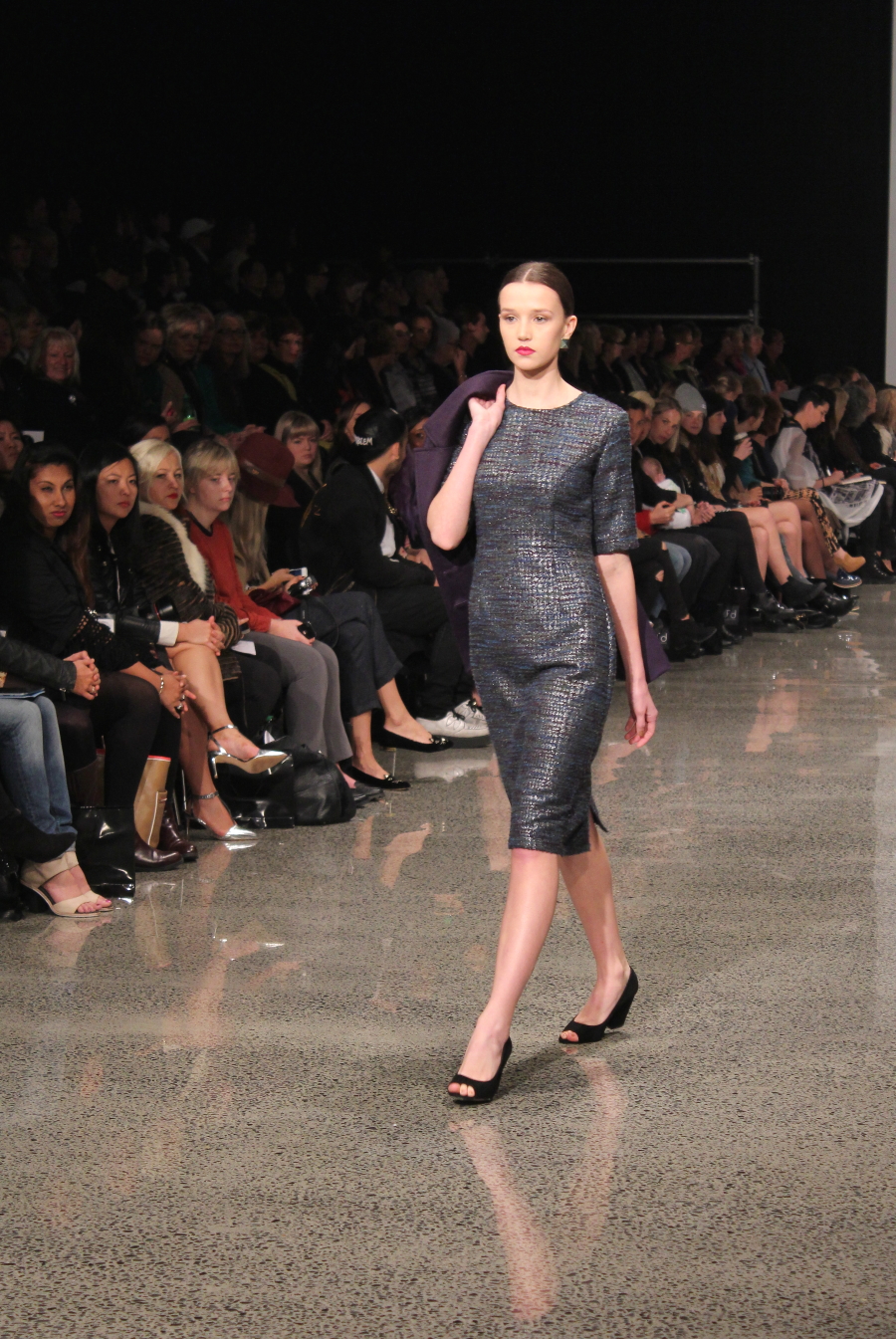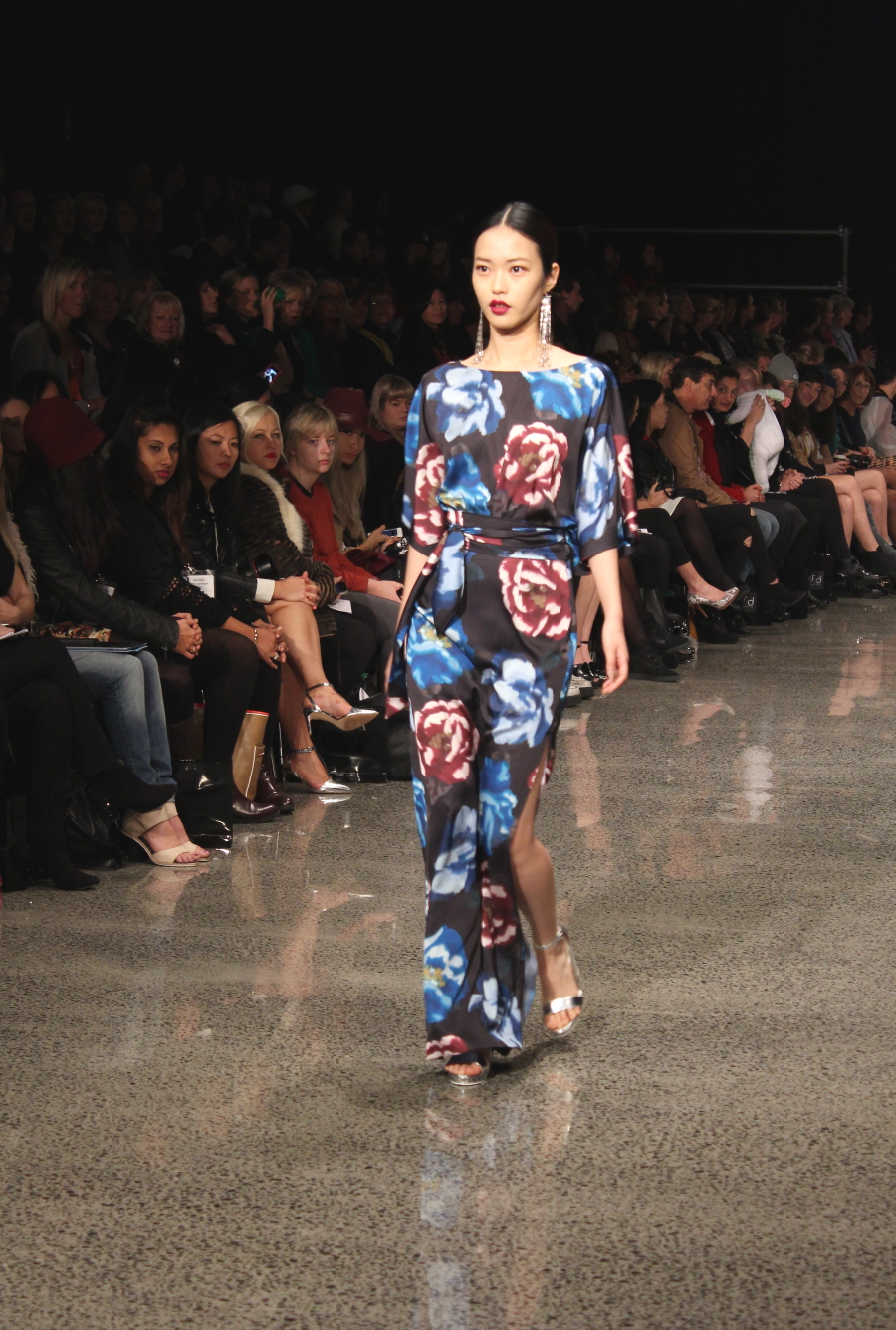 'Blur and Focus', Millicent's Autumn/Winter '14 collection was a symphony of colour, print and texture, effortlessly combined to create a collection which was cohesive, sophisticated and oozed femininity. Wintry tones of teal, grape and moss gave another dimension to soft merino knits and contrast to opulent black faux furs.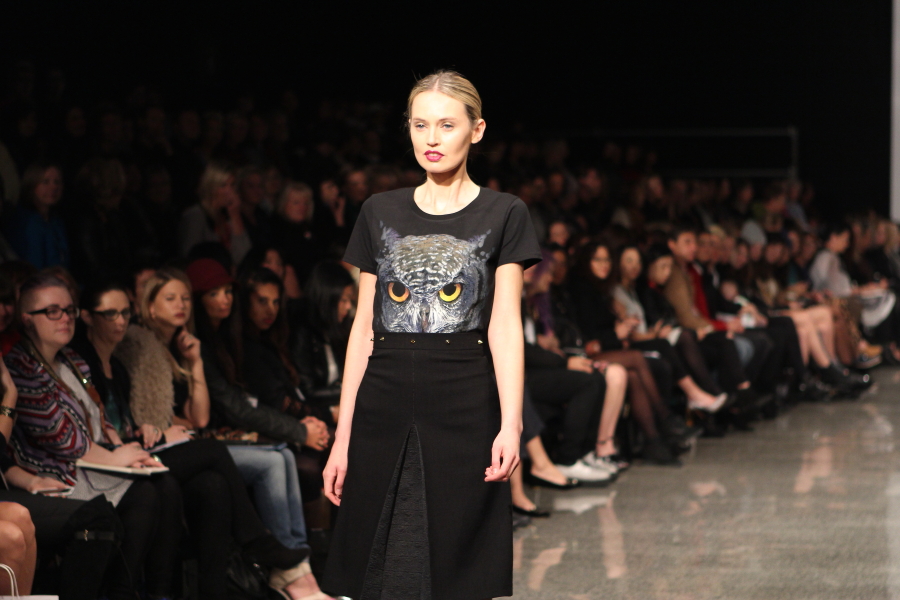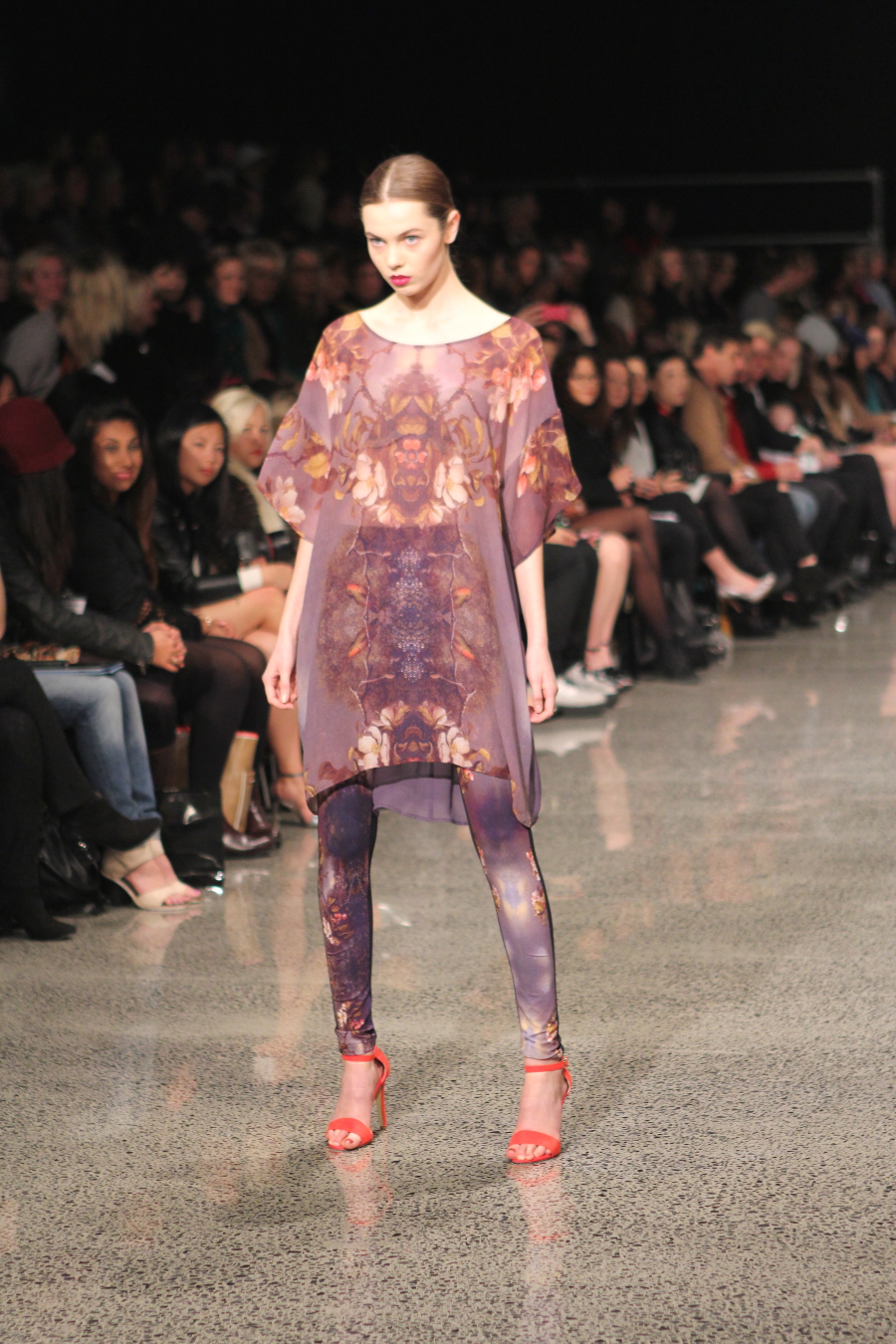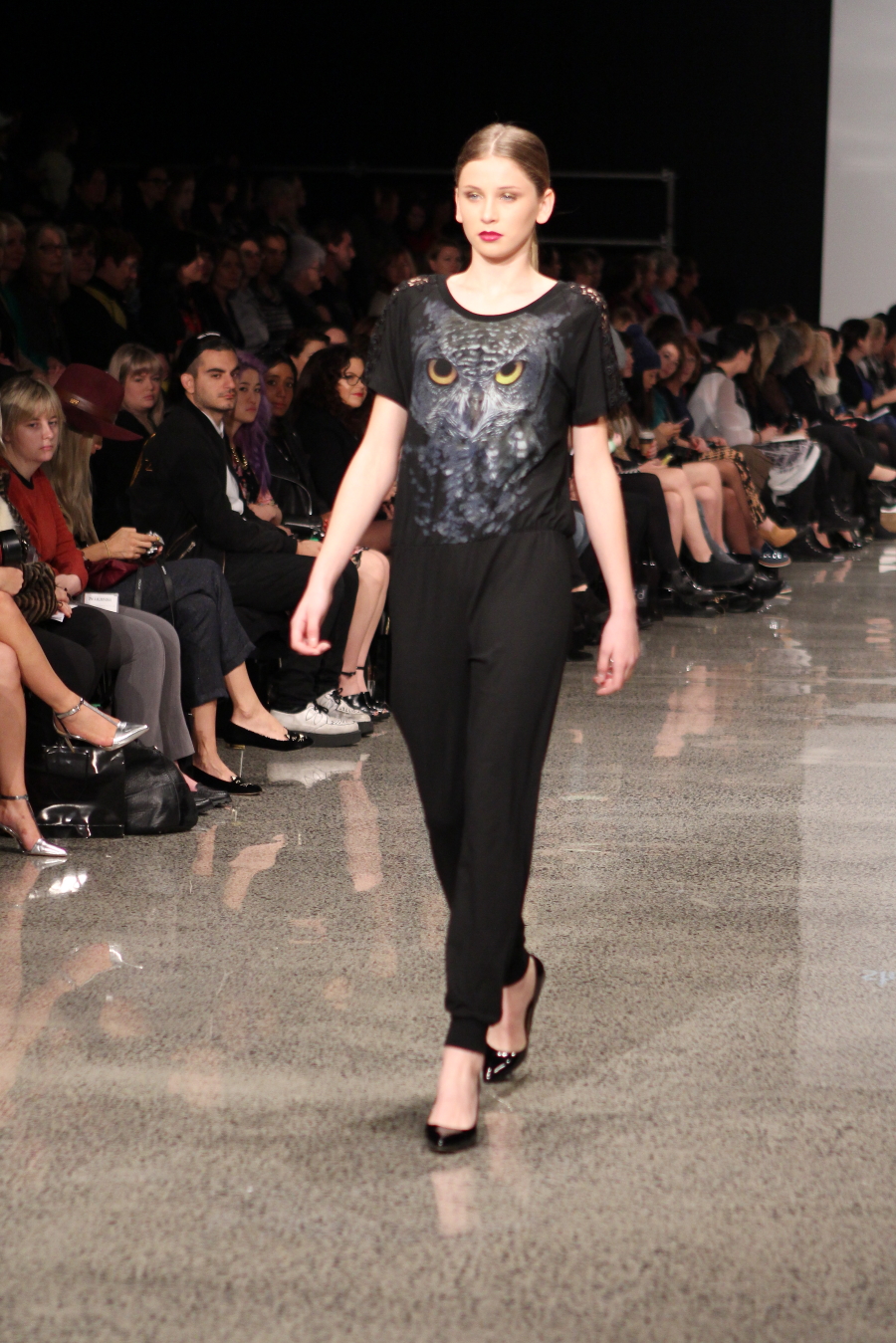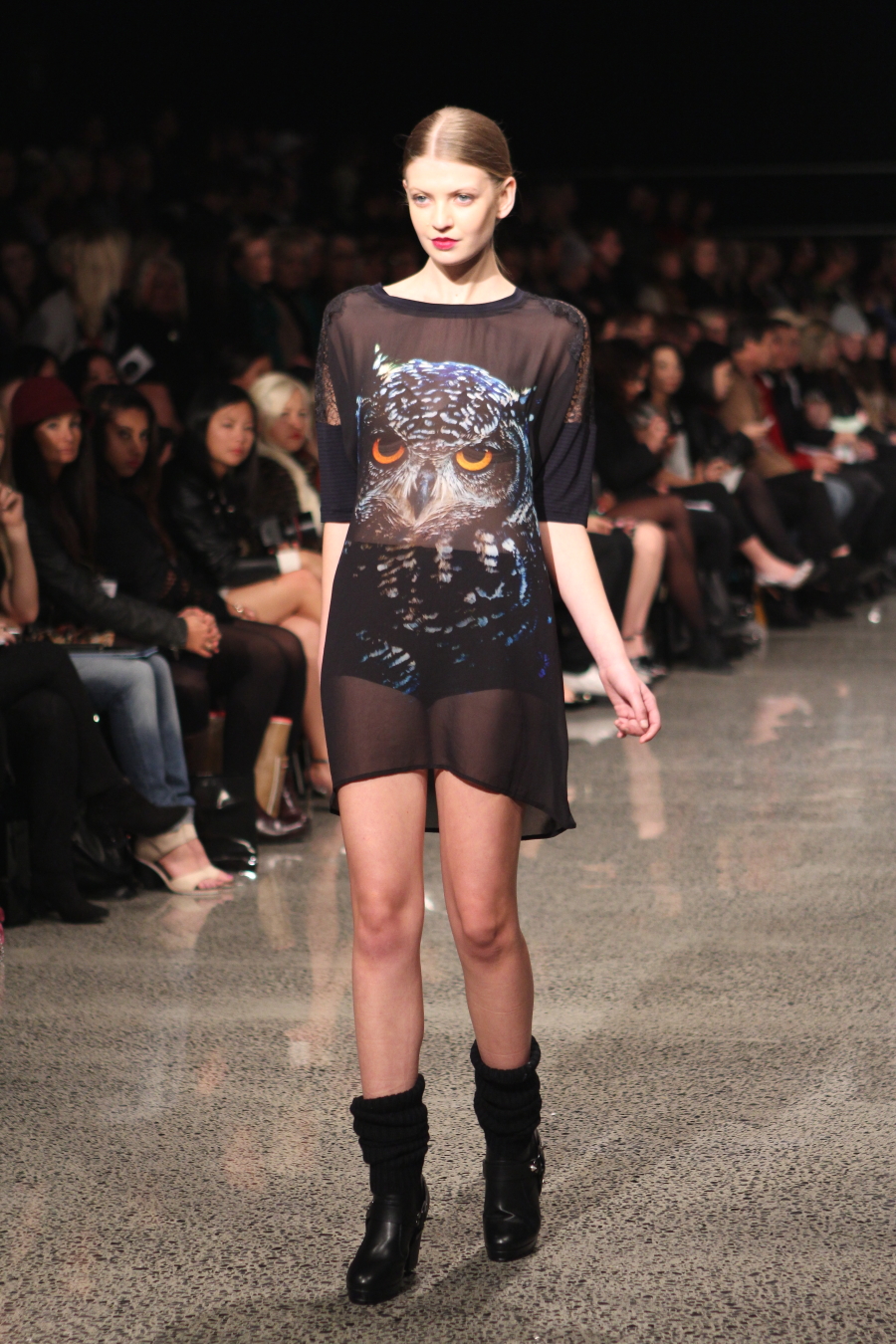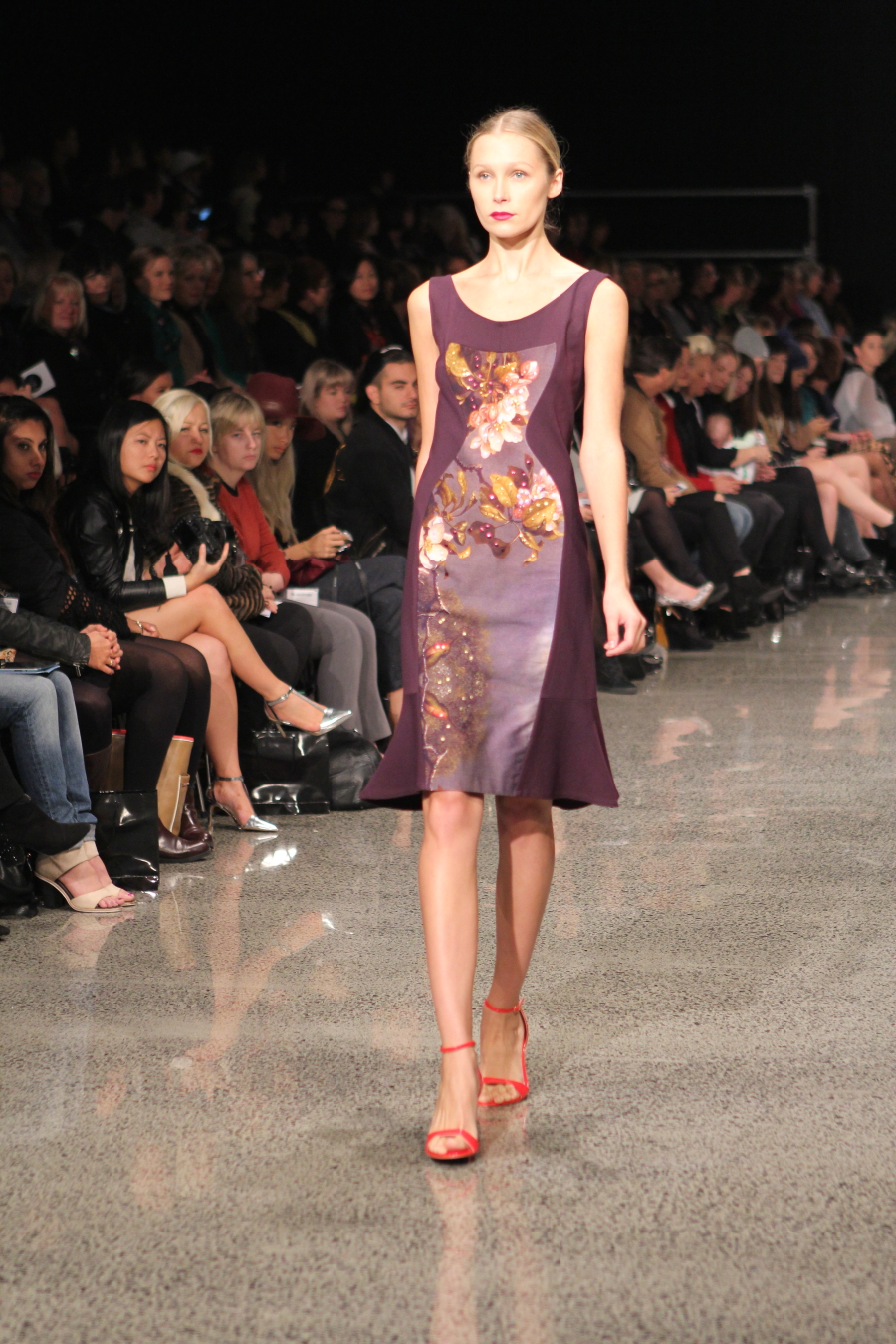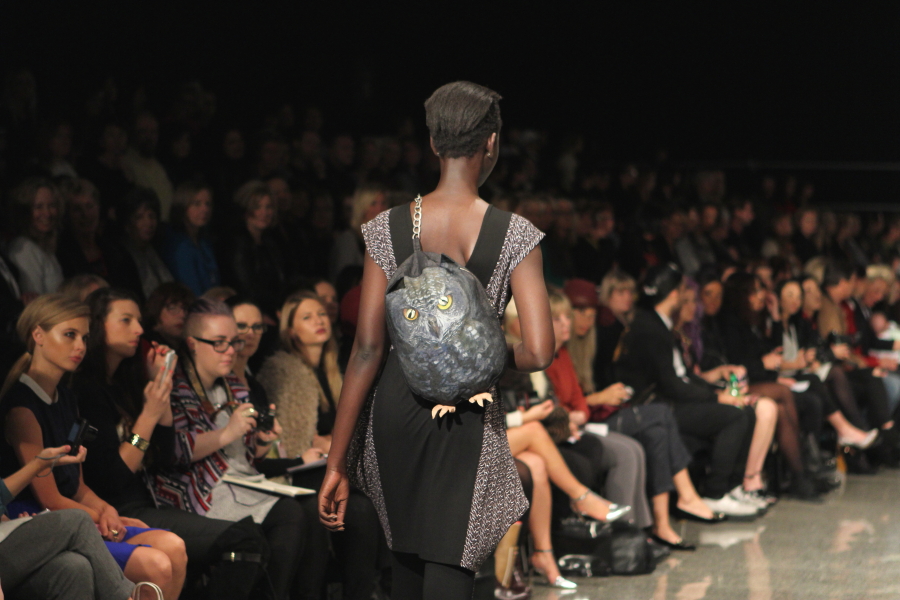 During the winter, darkness becomes us. Sheryl May's Autumn/Winter collection, 'Reign Fall', tells an Elizabethan tale, soft florals set against a backdrop of berries, where owls hide in the shadows. The owl motif was a prominent symbol, the wise bird seeming a mystical figure in a garden of flowers. Heavenly sheer silks with lace panel details were paired with tartan trousers, beautifully tailored to create a vibe which is at times quirky, and other times absolutely haunting.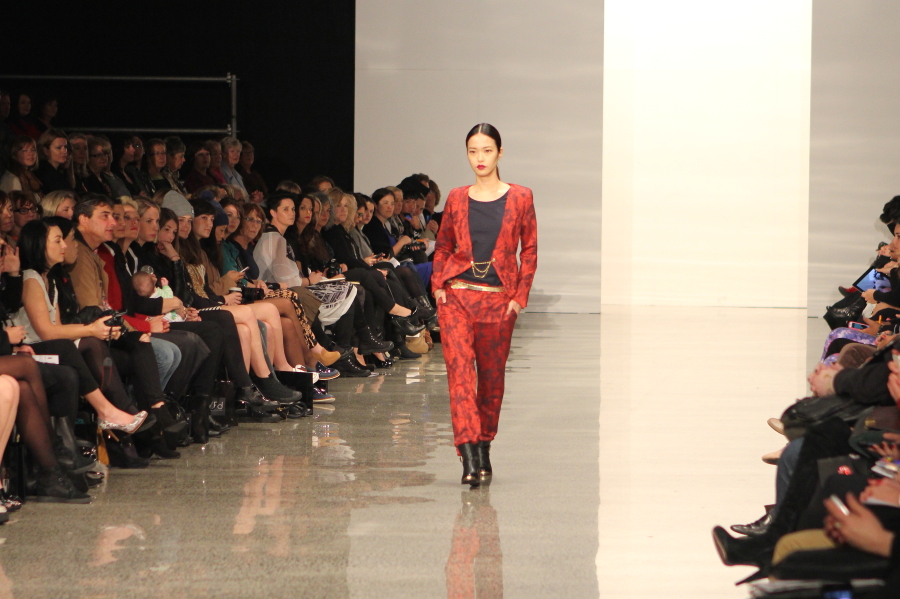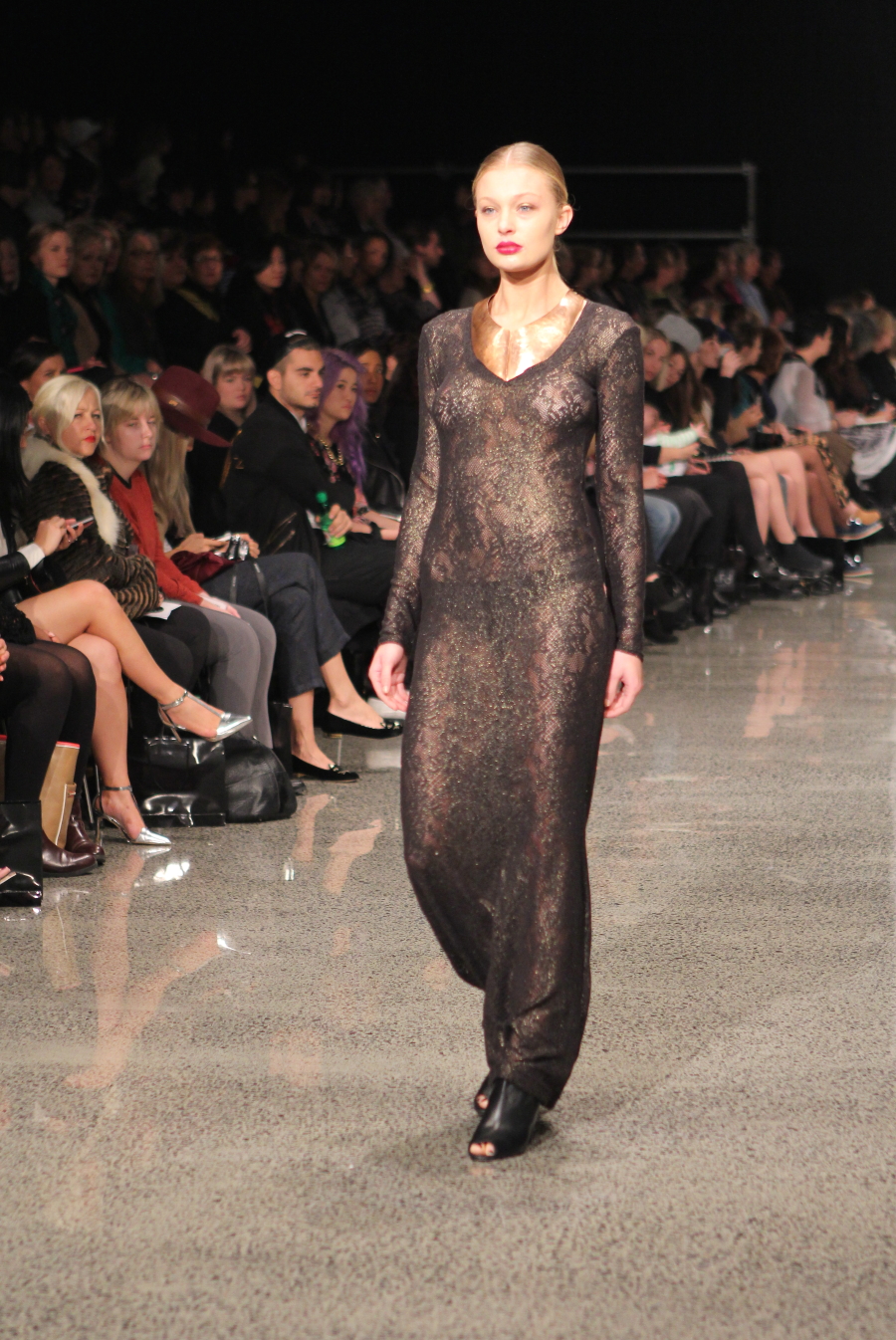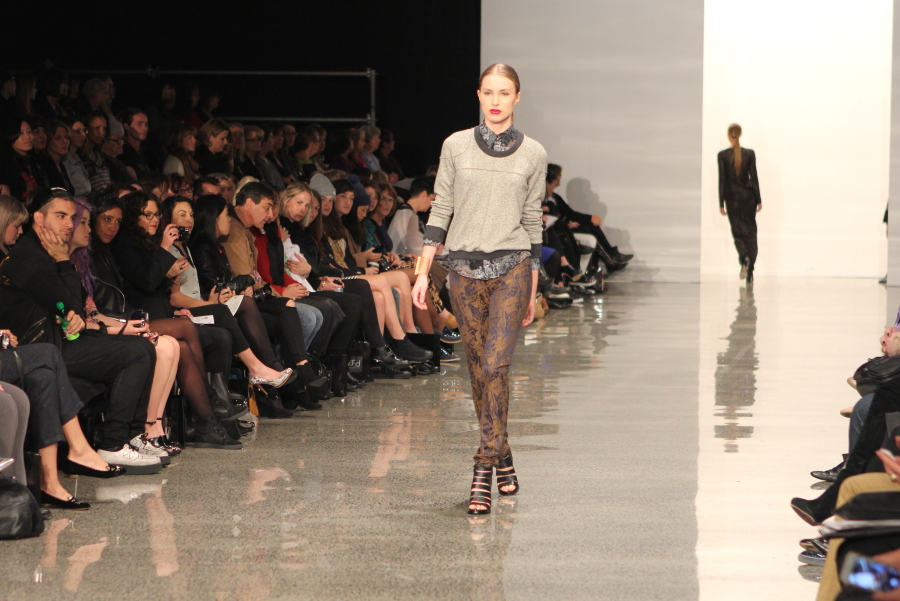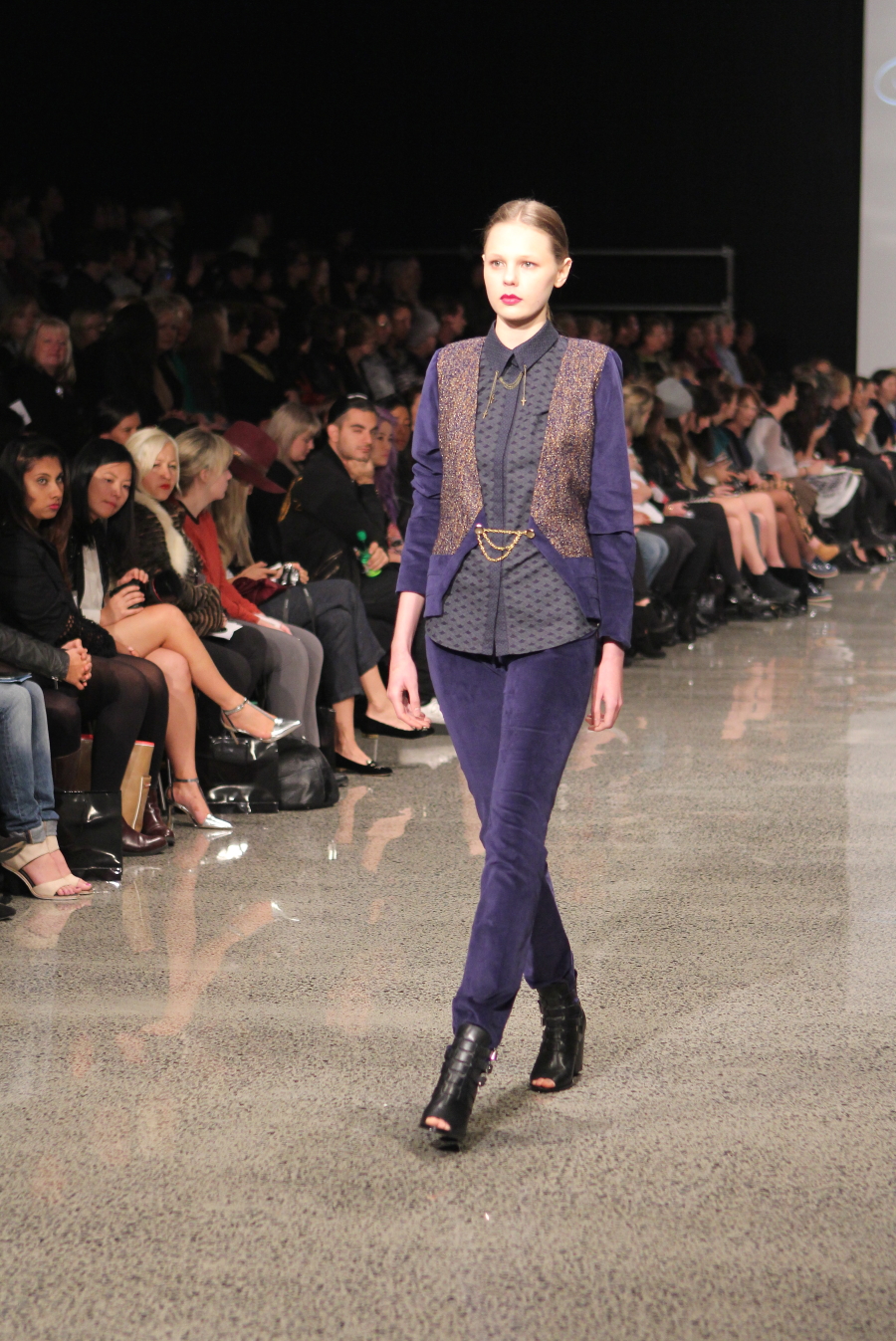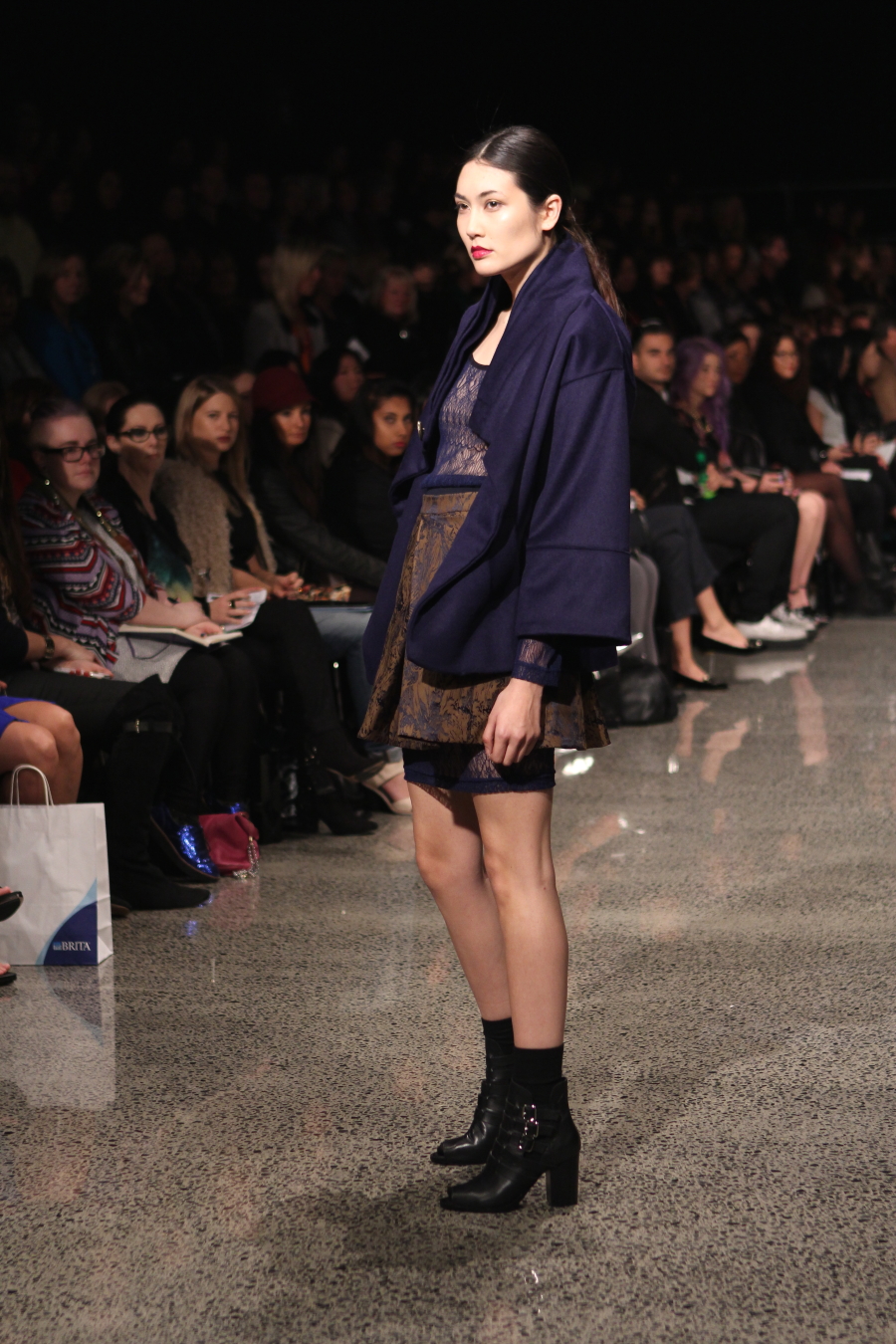 Mardle juxtaposed strong themes of Japanese feudalism with Joan of Arc style influences, in its fourth full collection, 'Way of the Saint'. Designer Shiana Weir's distinctive use of texture and fabrication in her Winter '14 collection is one of luxury, as delicate lace tanks peek out under ornate Japanese-inspired graphic printed brocades in rich red, gold and cobalt hues. Asian references appeared in kimono-style jackets, styled with heavy gold collared necklaces, juxtaposed against armor-infused peplum pleated skirts. The 'Way of the Saint' is a historical clash of heroes, a sartorial take on a modern-day warrior.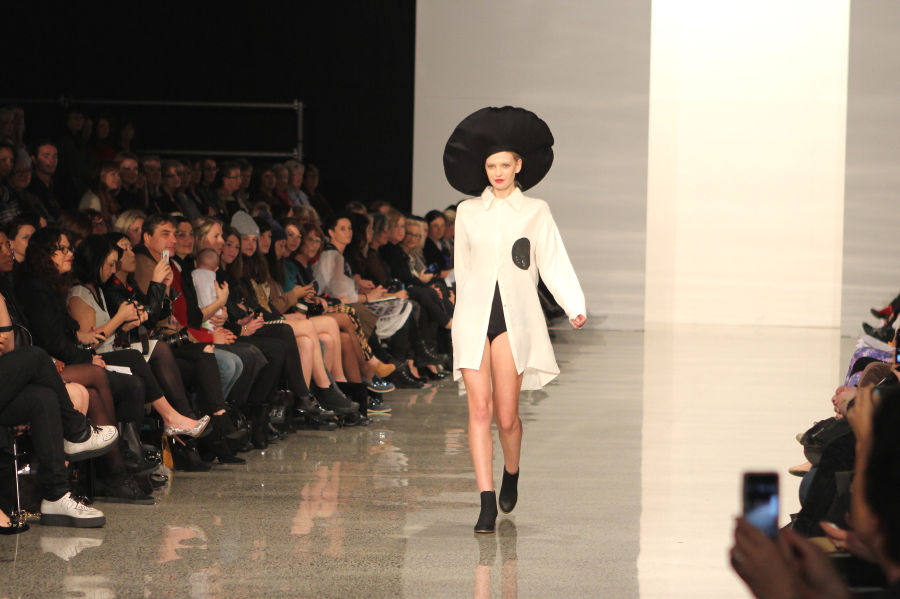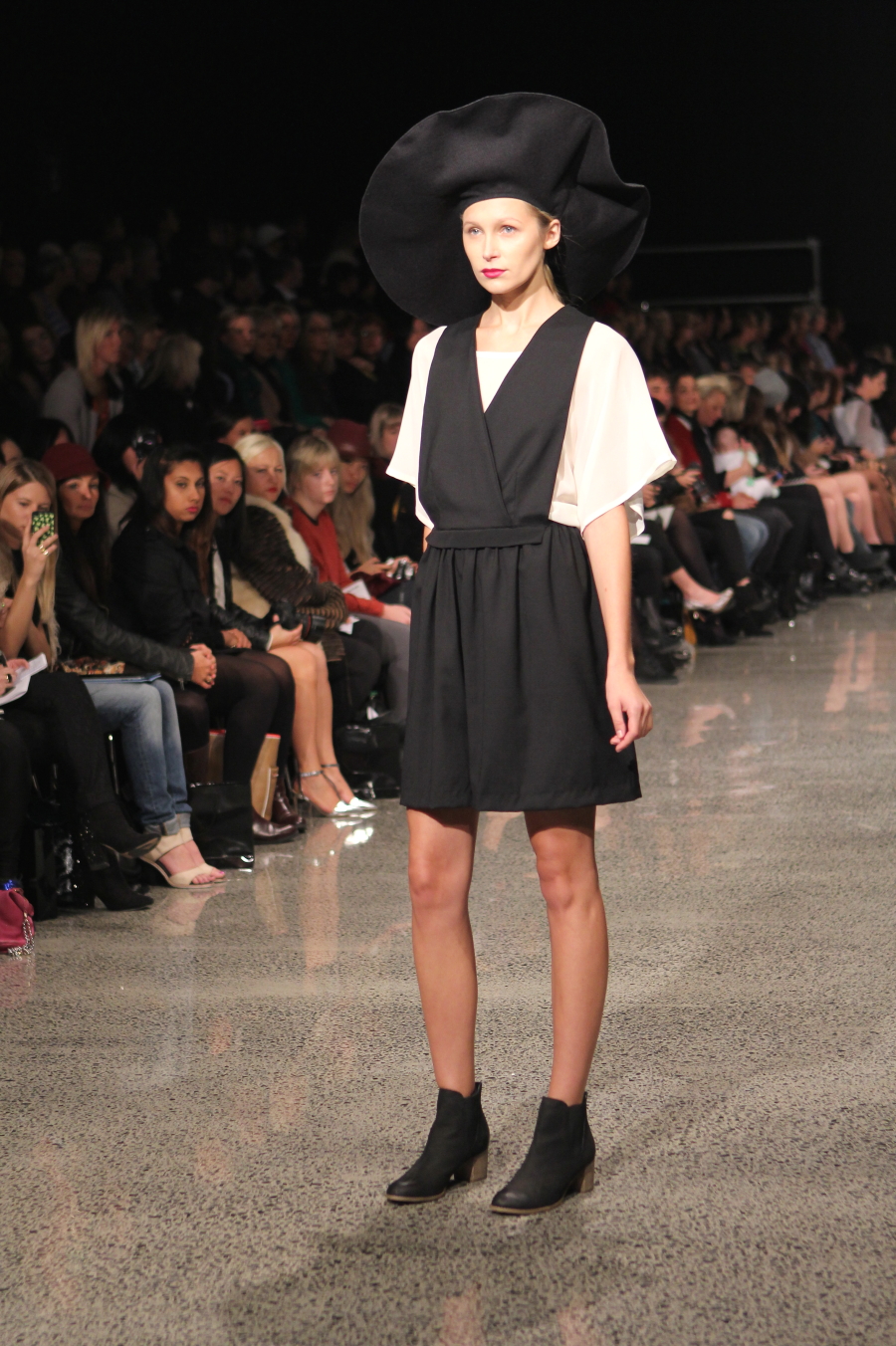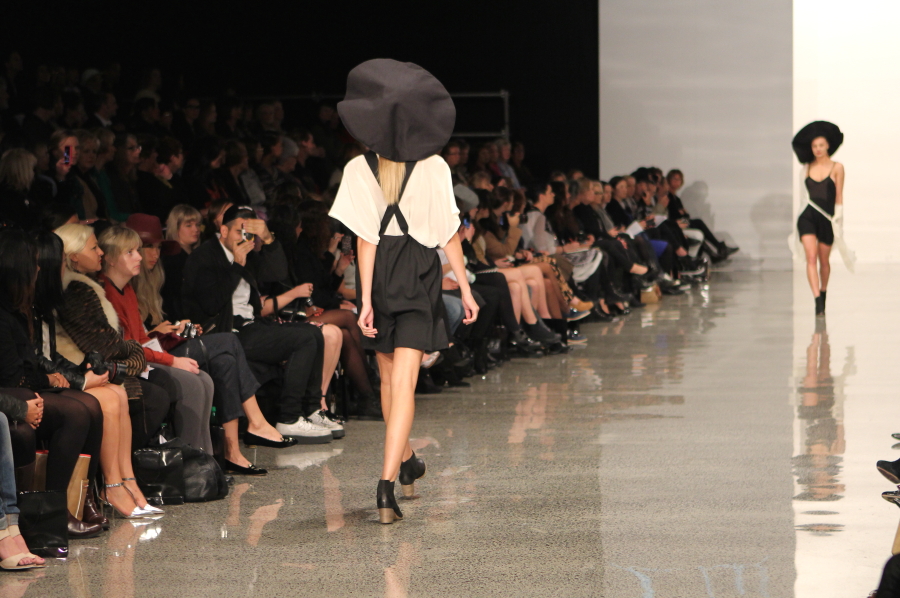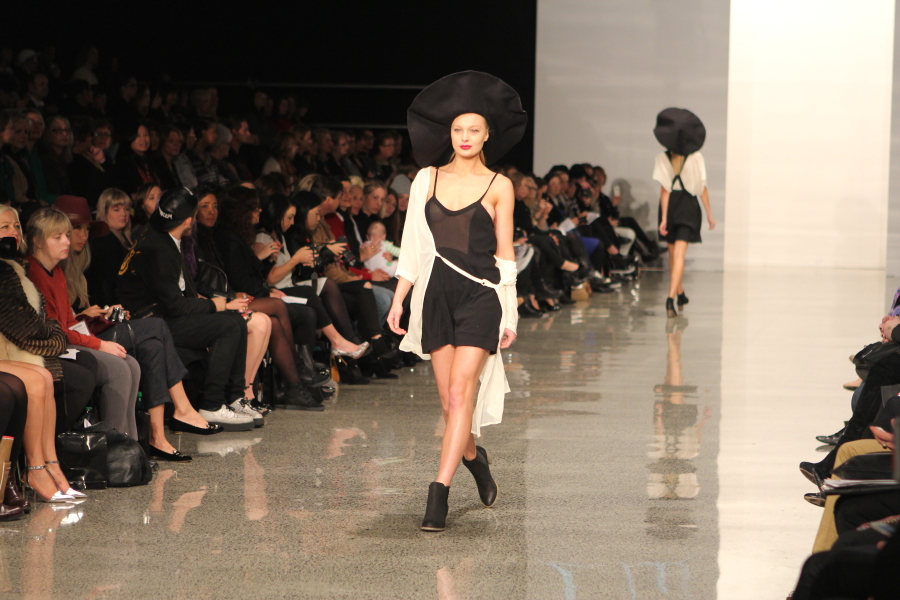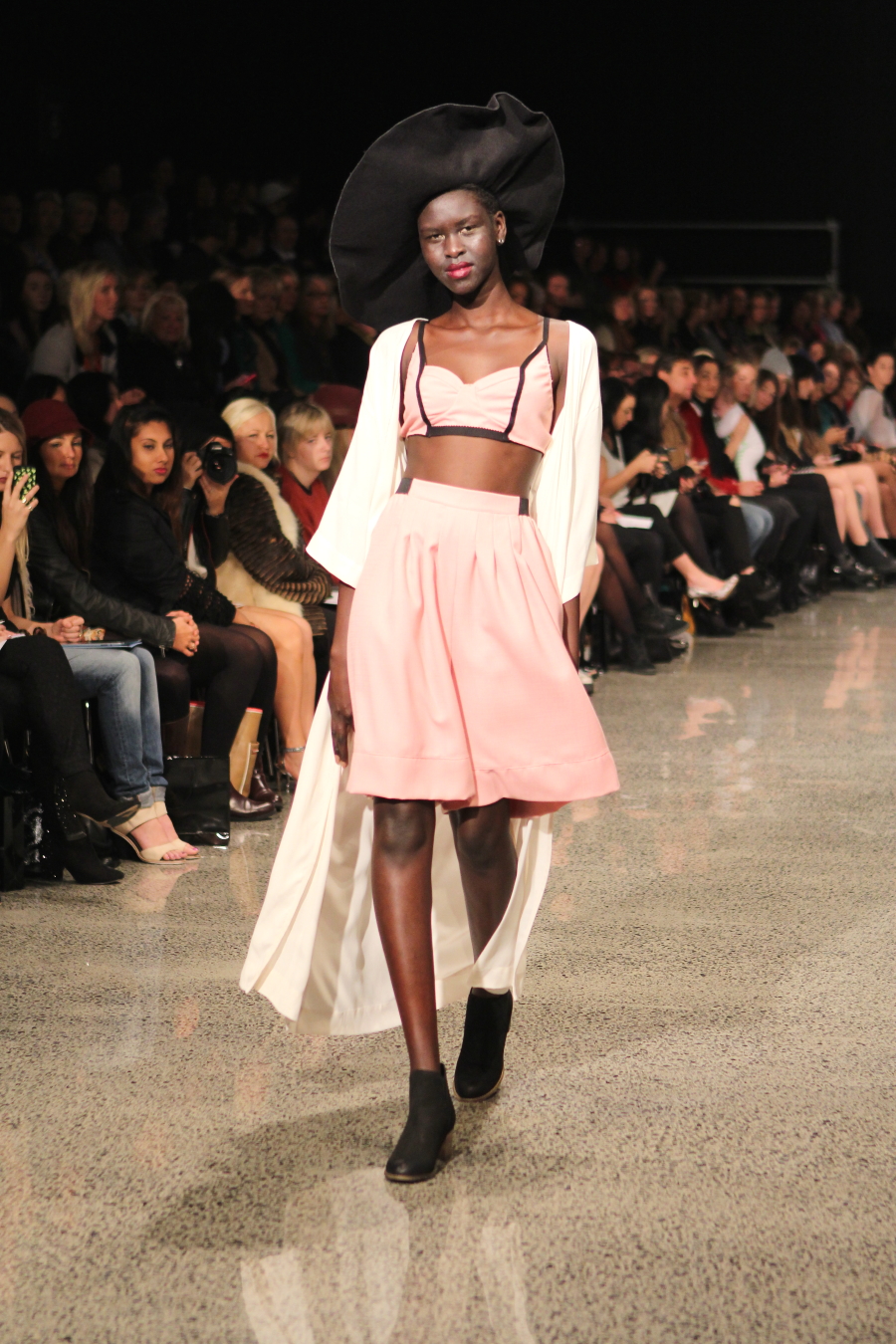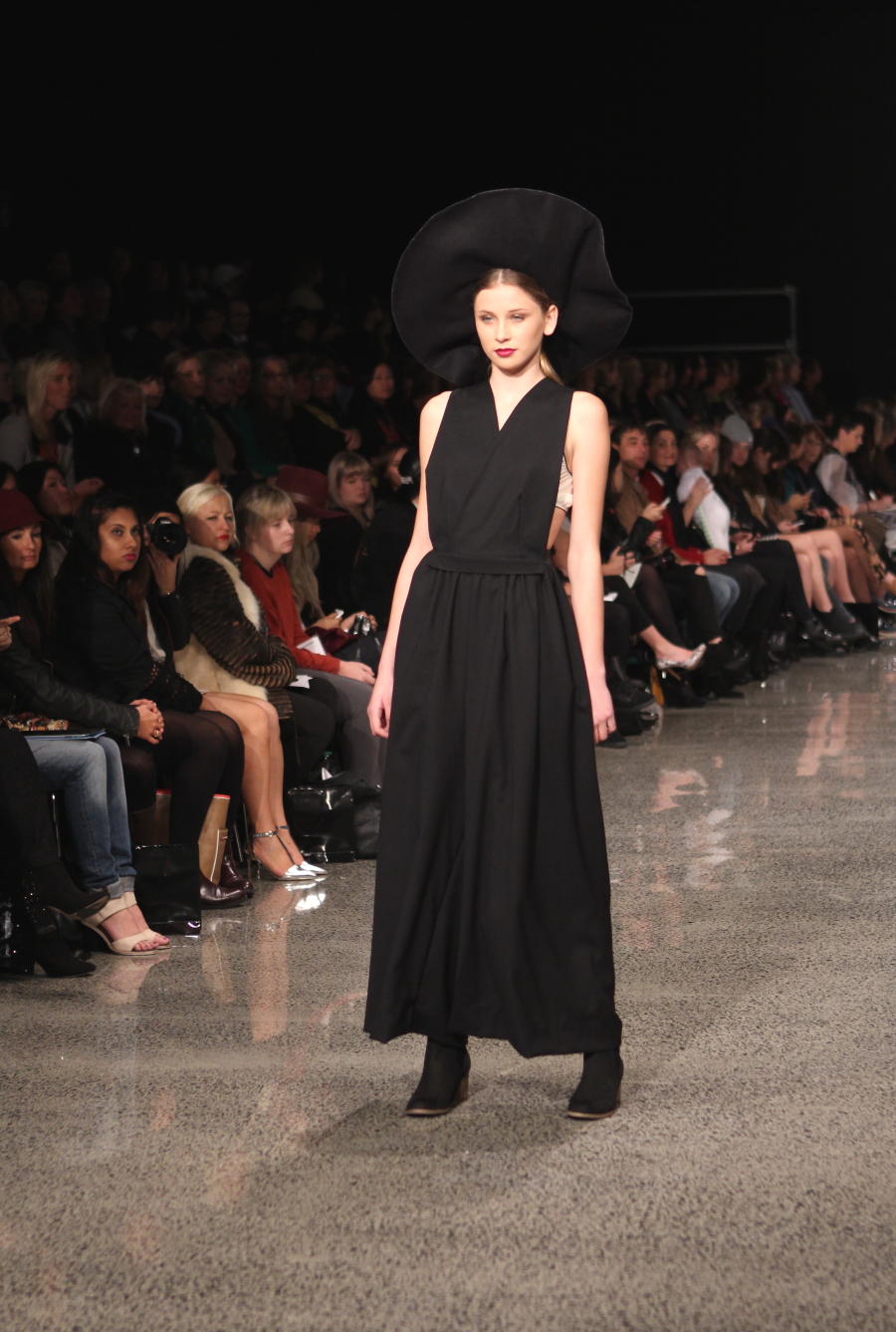 Love Hotel stayed true to their aesthetic, maintaining a simple colour palette of black, white, as delicate pinks softened the tone. 'Love On Line' combines masculine tailoring with a feminine silhouette, a juxtaposition in all senses. Sheer and opaque layers are intertwined, and influences of the French Riviera provide a playful twist to timeless silhouettes, dramatic hats making a statement of their own.