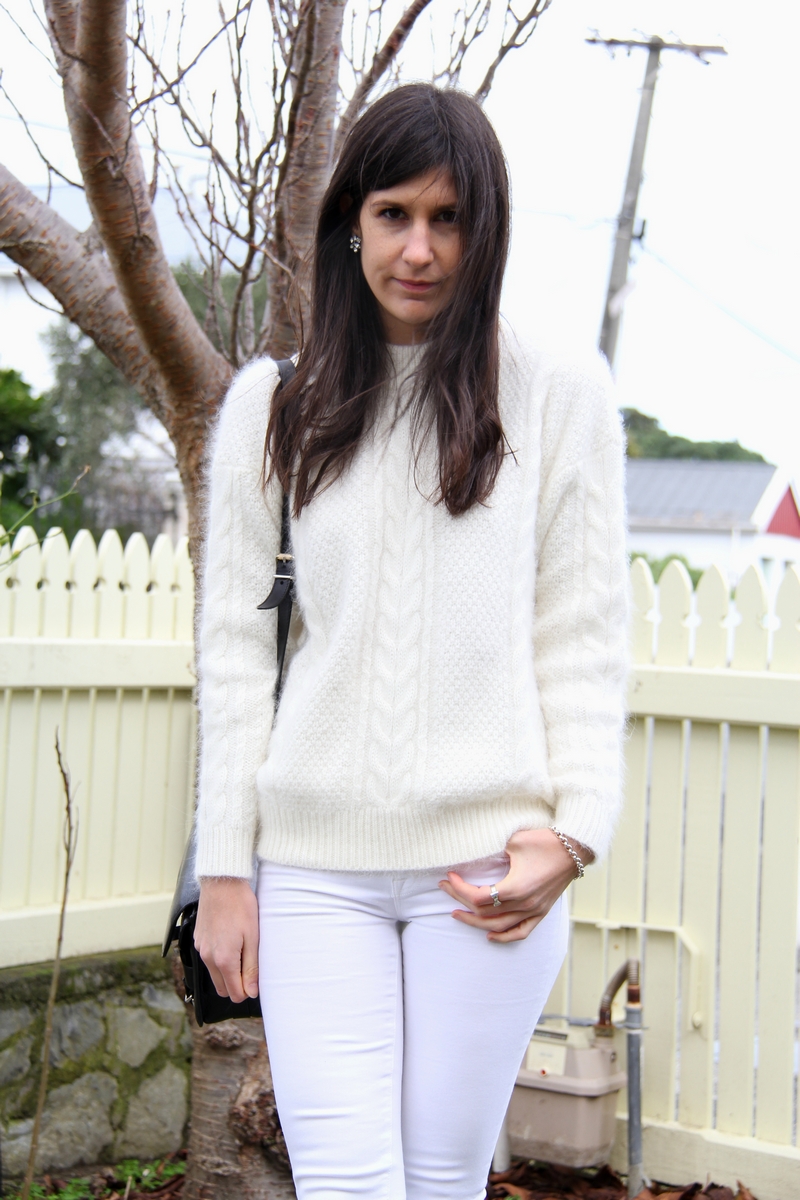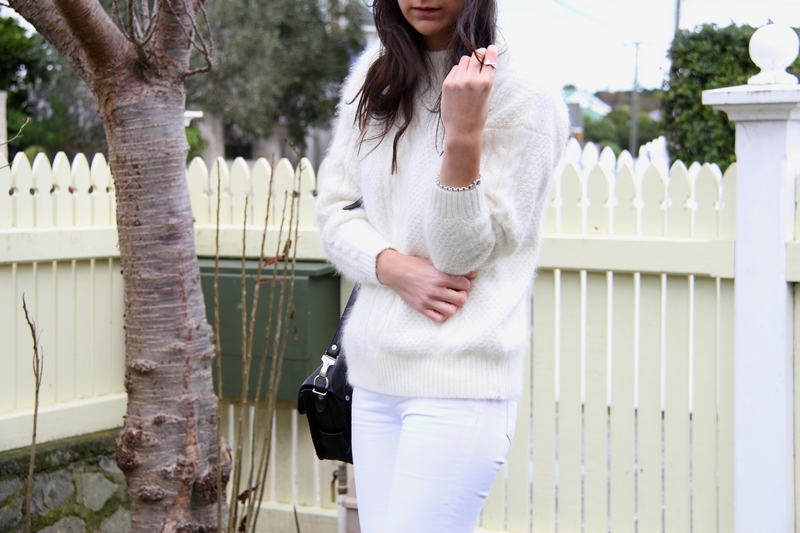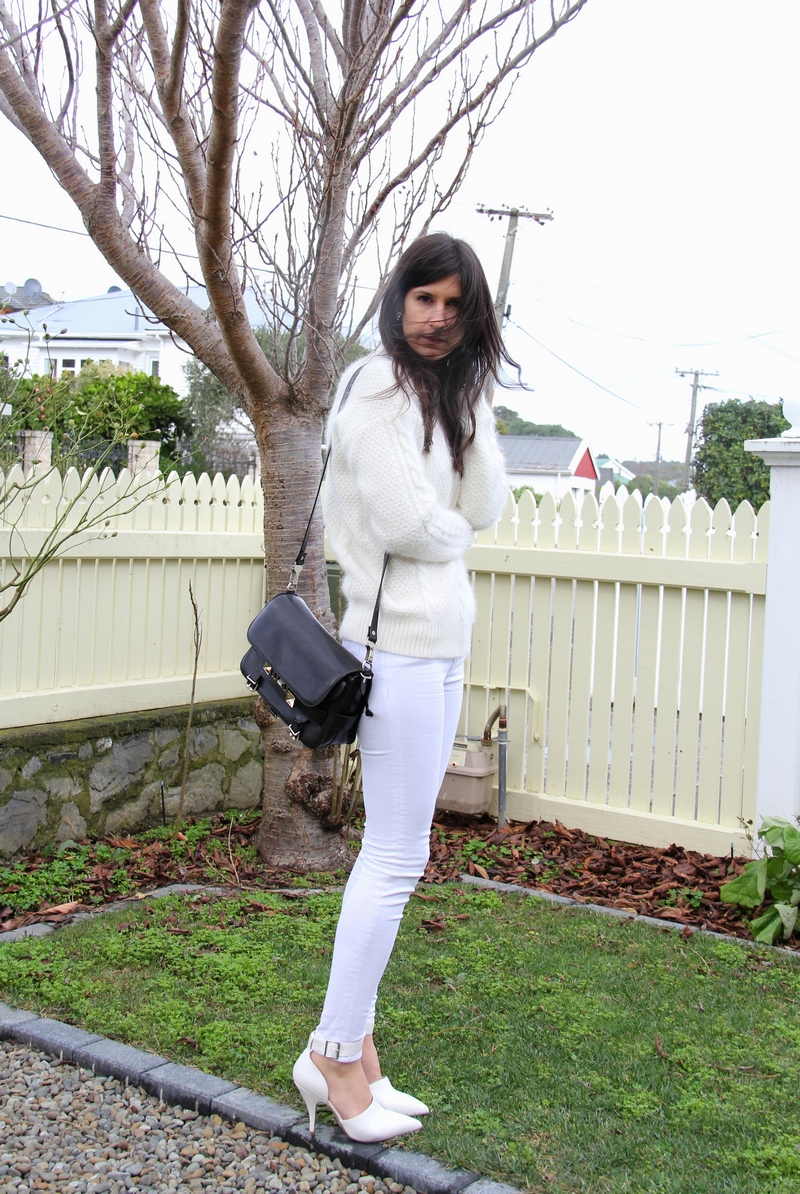 Lover the label angora knit sweater (similar), J Brand jeans, Faith 'chanell' heels, Proenza Schouler PS11 bag
This is sort of an approximation of what I've been wearing over the last week. White jeans, ivory knit sweaters or tunics and cloudy toned leather pants. Probably about as close as I'm going to get to wearing all white, unless I somehow manage to stumble across a creamy leather bag (preferably the Alexander Wang marion bag although I think I missed the boat on that one).
This weekend seems to be the kind of weekend which involves catching up on reading, watching re-runs of House, and filling the house with smells of baked banana bread. In a nutshell, my favourite kind. The only thing even slightly throwing me off are the numerous sale emails that have been spamming my inbox – many of which seem to good to ignore. The one that's been getting the most attention? The clearance sale over on Net-a-Porter US. Shoes 70% off? Yes please.