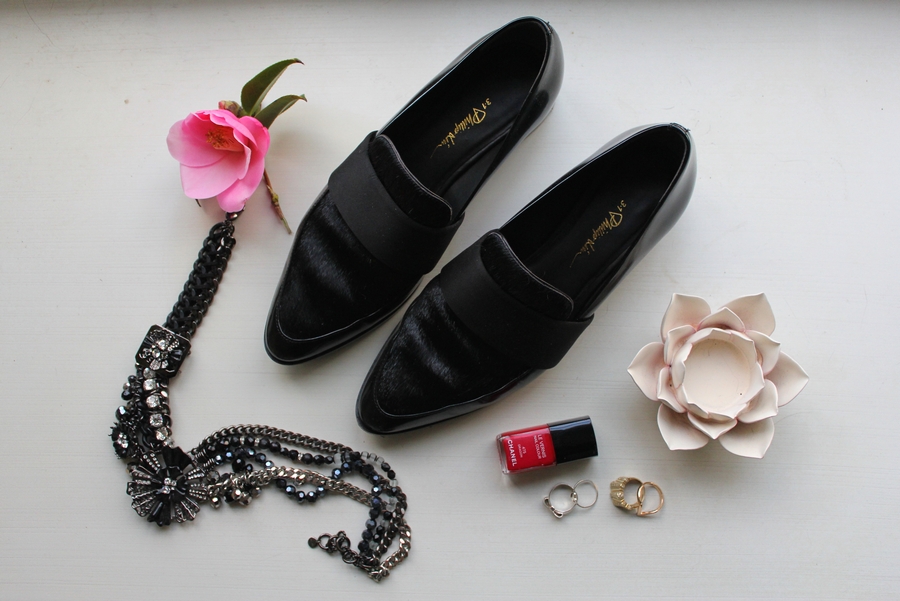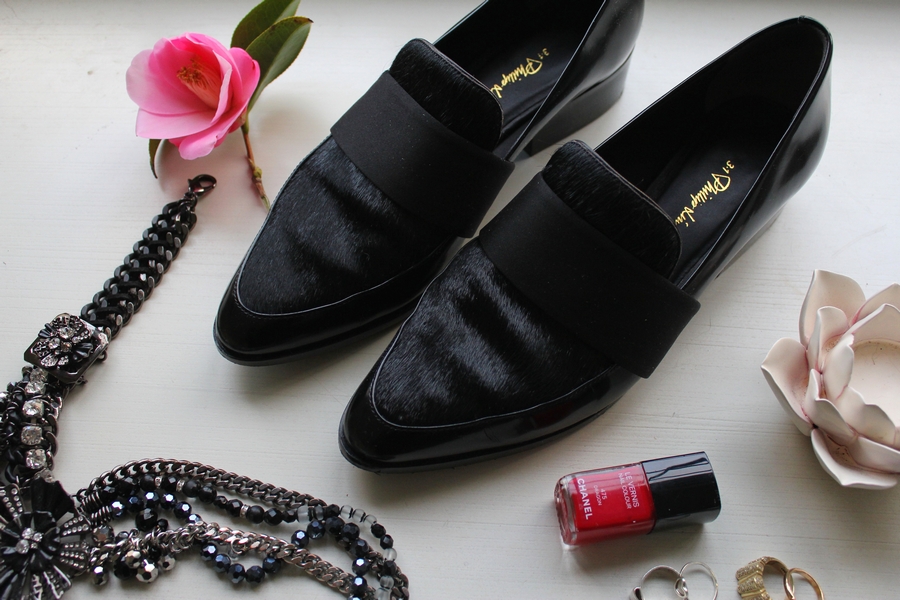 3.1 Phillip Lim black/calf hair 'quinn' loafers
My high heels have been swapped for flats this week, or more specifically, these sleek black leather and calf hair loafers from Phillip Lim. I'm always a sucker for a flash sale; knowing that there's a time limit on potentially getting a bargain, or if I'm too slow, completely missing out. Usually, rational thinking kicks in, after half an hour of narrowing down what I'd like to put in my shopping basket. All ten tabs, or sometimes more, are promptly shut and all mentions of said flash sale wiped from my inbox. But like any fish at sea, the lure is sometimes too tempting to resist. A few quick clicks and before I had time to process what I was doing, email confirmation of my purchase had popped up in my inbox, informing me I had safely secured my prize.
Impulses aside, these truly are as good as they come. Slightly stiff leather that softens quickly with wear, and a design which is minimal to a point, comprising two strong elements I look for with every shoe purchase. I get the feeling that these are a pair of shoes I could wear every day for a year, and not get bored with them. For those who are so inclined, these also come in a delectable leopard calf hair, metallic, or a mock croc leather – narrowing down your favourite is truly the most difficult part, especially if you're a loafer kind of girl, like me!