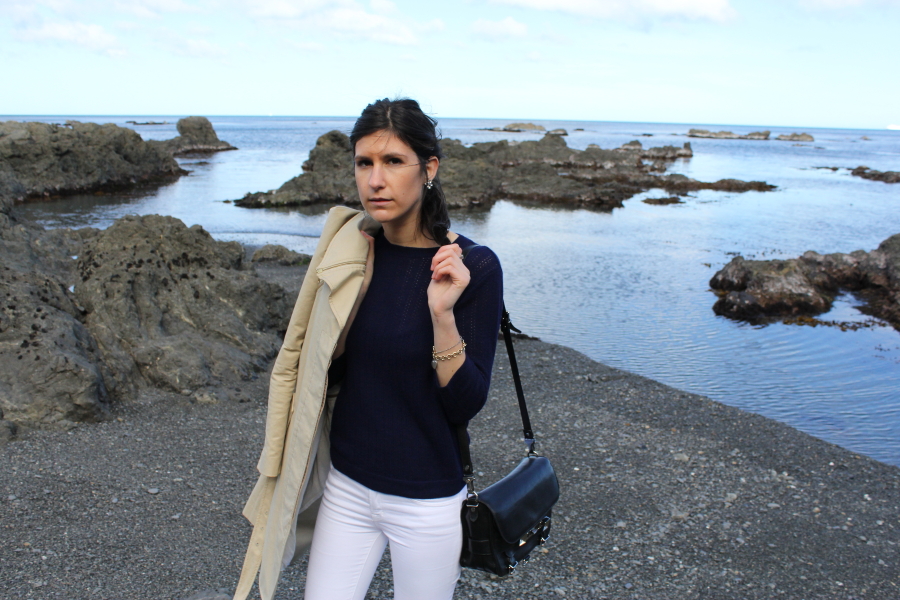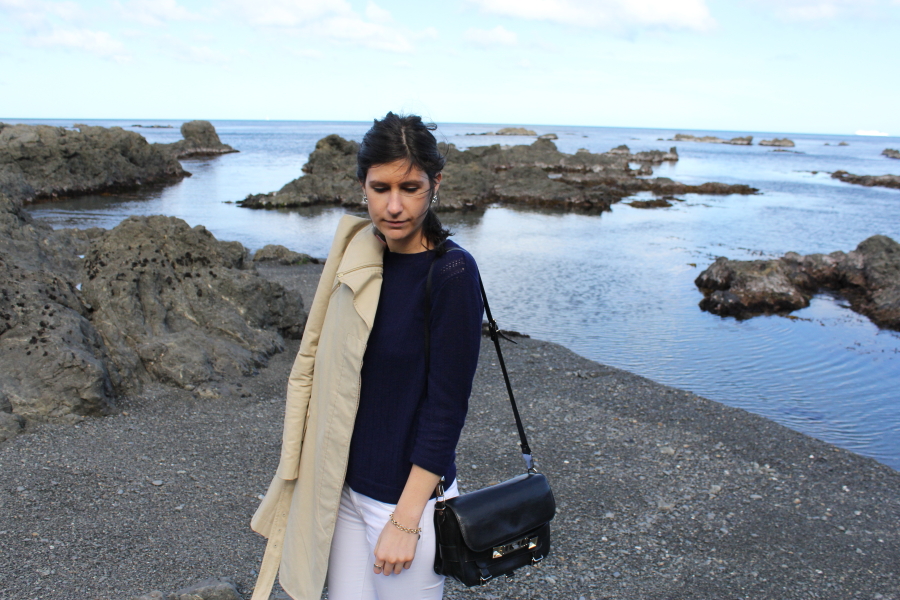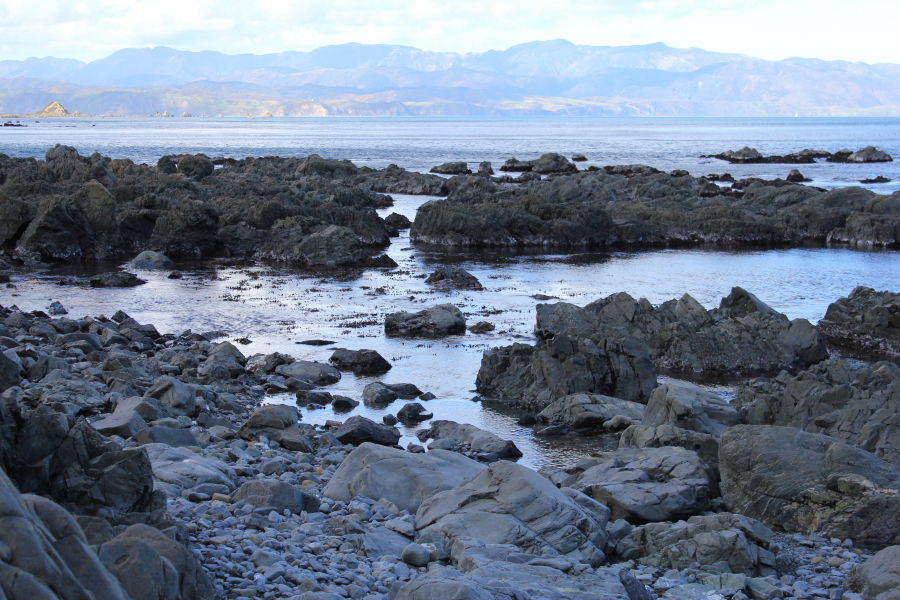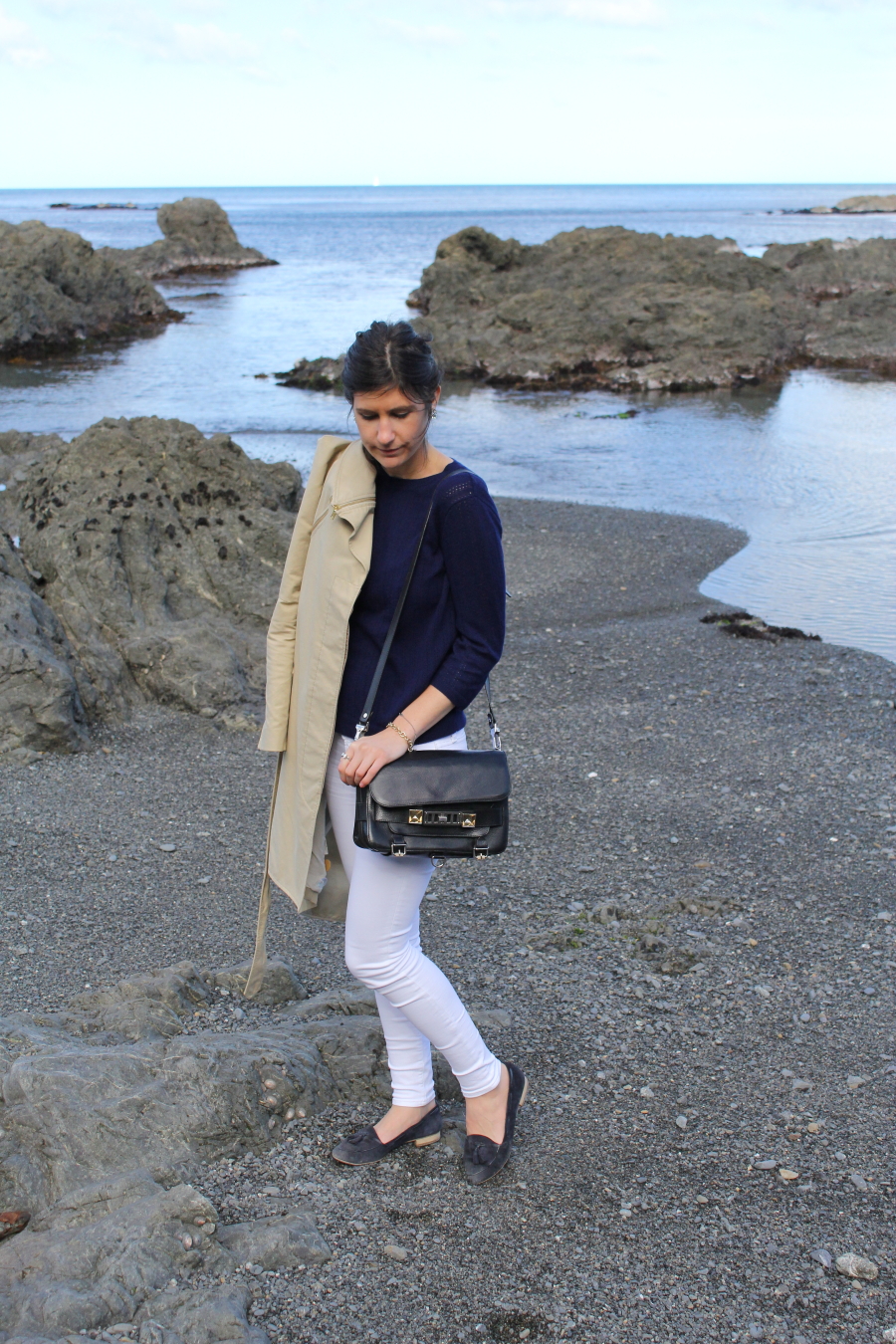 Karen Walker cashmere jumper, J Brand skinny jeans, Pointer navy loafers, Karen Walker trench coat, Proenza Schouler PS11 bag
Only I would think it's somehow appropriate to wear white J Brand jeans and suede loafers while trekking across washed up seaweed, wet sand and rock-strewn dirt paths. Pebbles filled my shoes with almost every step, and remnants of the dust and dirt streaked my jeans, but what else is a girl to do when spontaneity takes over. Perhaps it's even a compliment to how well these everyday pieces wear, when pushed to the limits of their natural comfort zones.
Red rocks is one of those places which is a treasure trove of beautiful settings, when the light hits the water just so, or you catch a glimpse of the snow-tipped mountains of the South Island. It's one of those places which holds fond memories for children, their first time getting eyes on a fur seal colony, which seems almost misplaced, due to its proximity to the thriving city we call home.
Get the look: