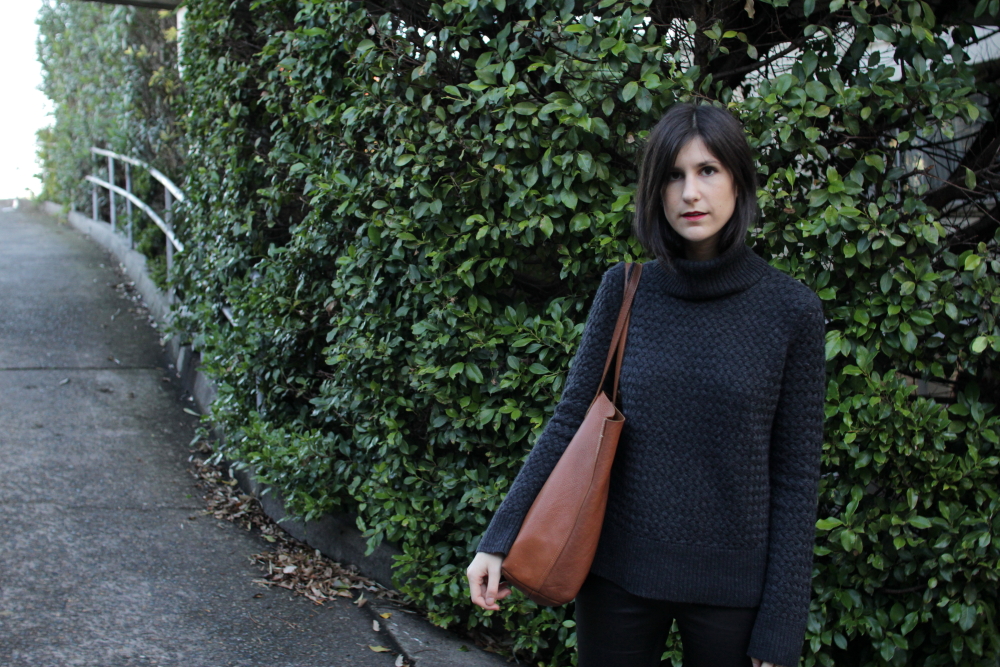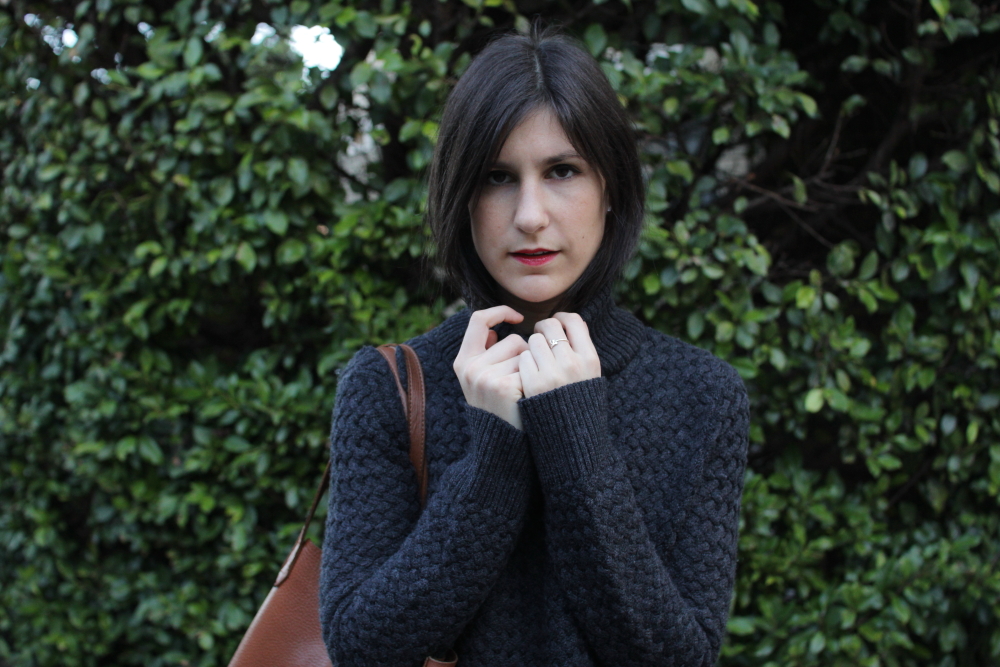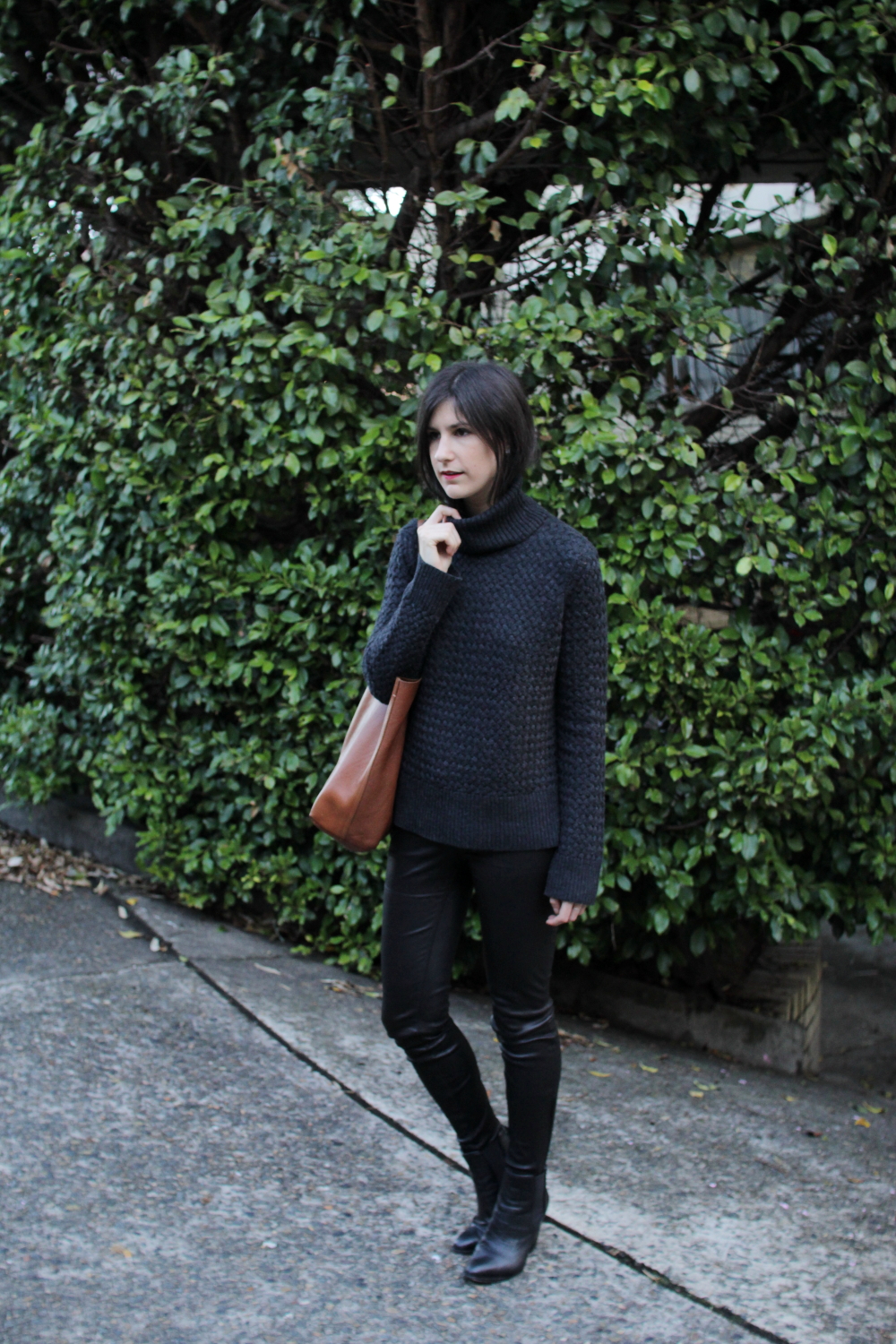 Camilla & Marc sequential roll neck sweater, Everlane silk tank, J Brand leather skinny pants, Zimmermann chelsea boots, Cuyana leather tote (similar)
With most of the day spent curled up on the couch with a textbook in hand, and tomorrow looking much the same, I've been all about comfort. Studying for me has usually involved copious amounts of tea, a bar of chocolate for 'sustenance', and an internal struggle to stay in my pyjamas as long as I can possibly manage that day. The second time around is no different, swapping pyjamas only for super soft leather and a cosy knit sweater.
I've been totally sold on the slouchy roll neck sweater, with this Camilla and Marc version stealing the spot as my currently favourite. Completely eliminating the need for a scarf – the less to carry the better – and with that all-too-easy hair tuck the epitome of effortlessness, it's not hard to see why. Having had a total aversion to the "turtle-neck" for some years now, I think this has proven to be the ultimate remedy, and it helps that it seems to be somewhat adept at blocking all means of winter chill. It's the little things; especially when you're in for a night of buckling down, with a marketing theory text book to keep you company.
Get the look: