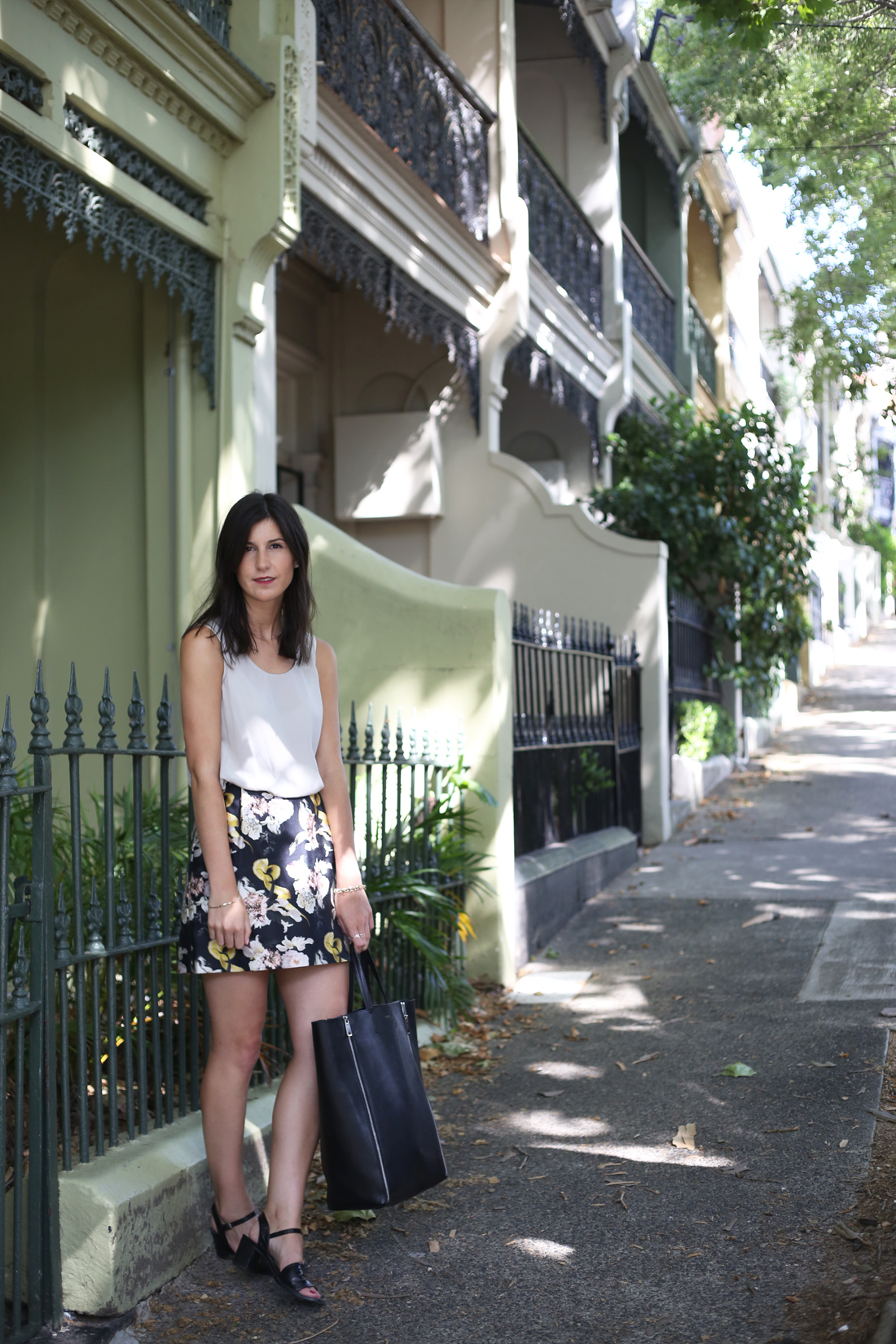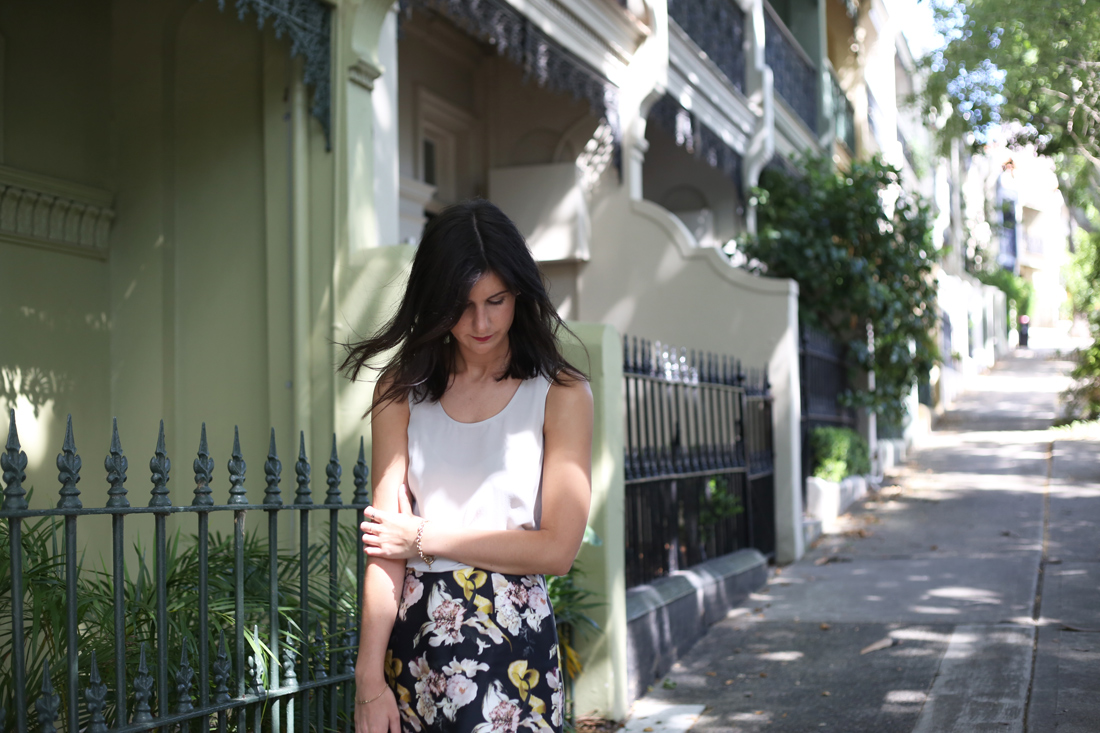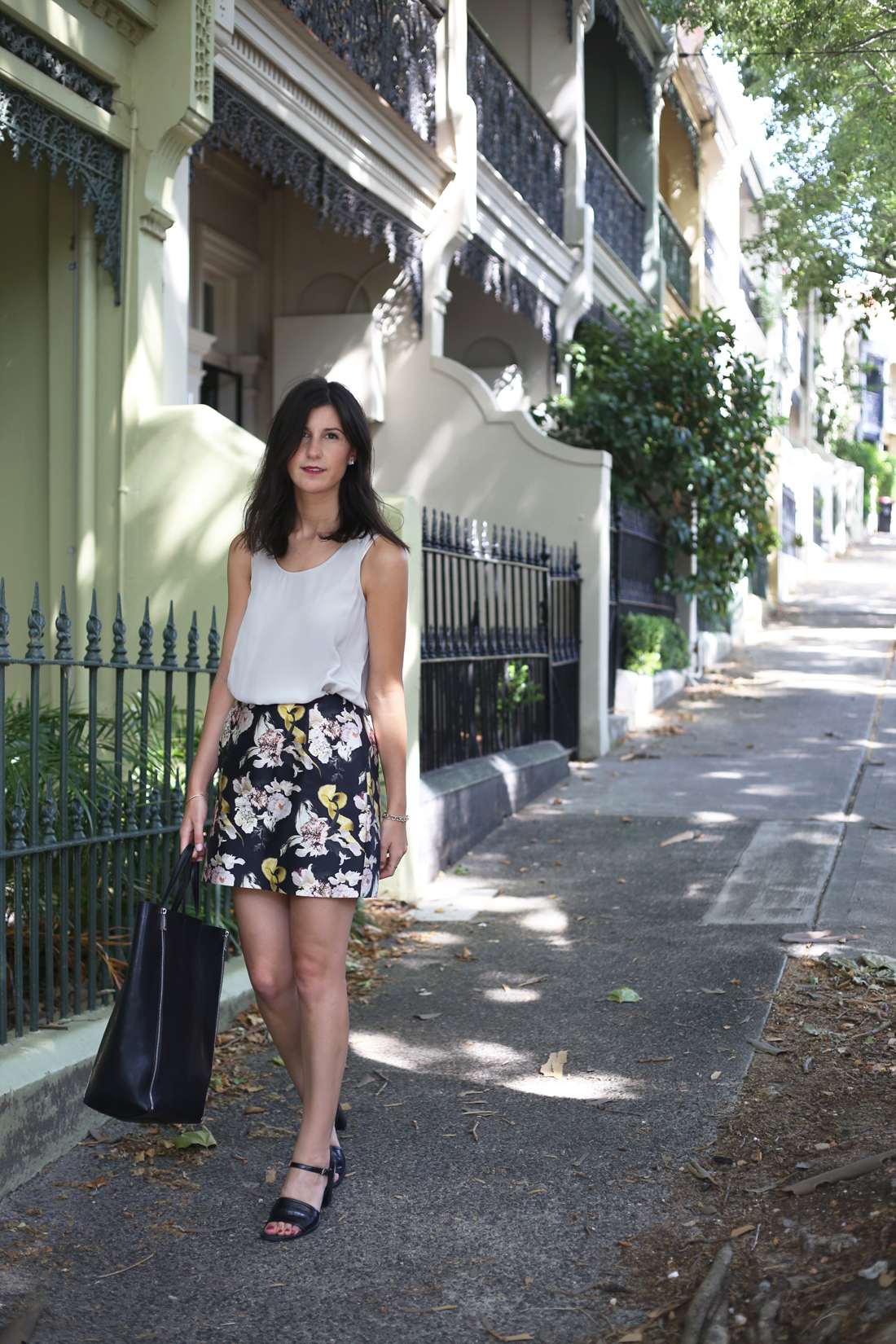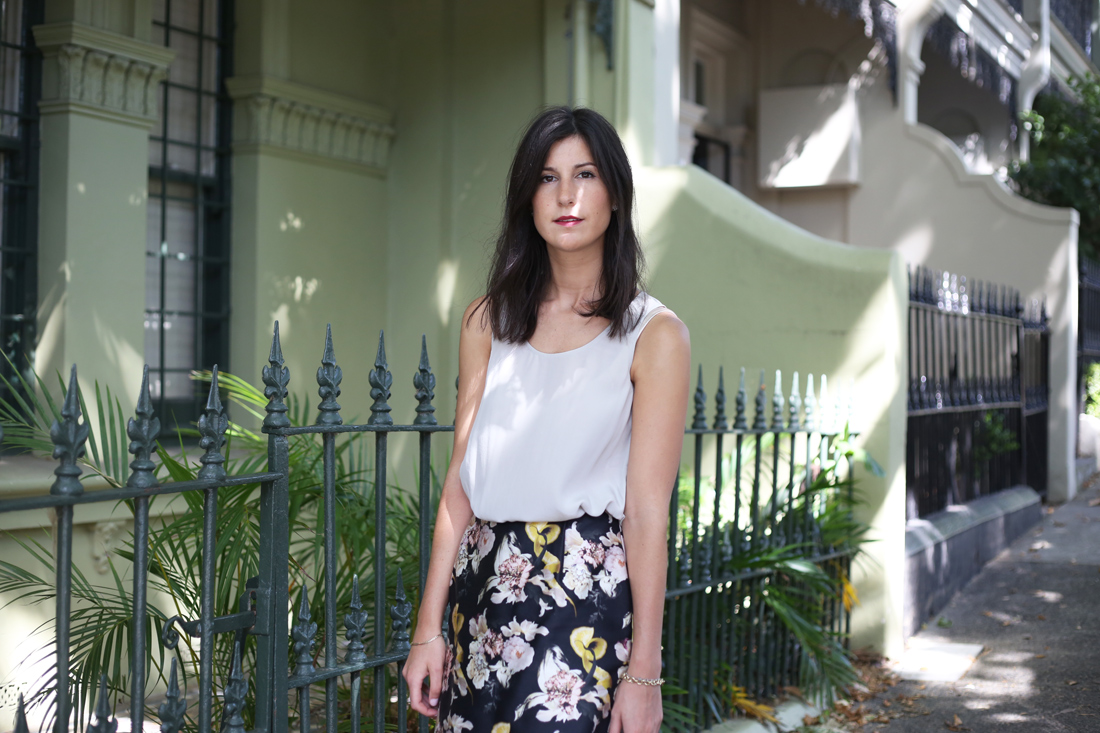 Everlane grey silk tank, Ellery floral skirt (cheaper alternative), Opening Ceremony mules, Celine cabas tote (cheaper alternative)
I've been keeping it super simple lately (I'm pretty sure I say this all the time). The same low-heeled sandals when it's scorching hot (my two pairs of flats are currently out of commission… don't even ask!), an Everlane sleeveless tank (silk or rayon), and one of three skirts I've currently had on heavy rotation – this sleek Ellery floral mini among them.
I've been trying to inject a little bit more colour into my outfits, rather unsuccessfully, and this is one of my more pitiful attempts to do so (story of my life, right?). Sydney's warm sunshine-filled days call for more than just a dark floral, don't you think? All I can say is, watch this space, cos this girl loves a good lemon print.
Get the look: