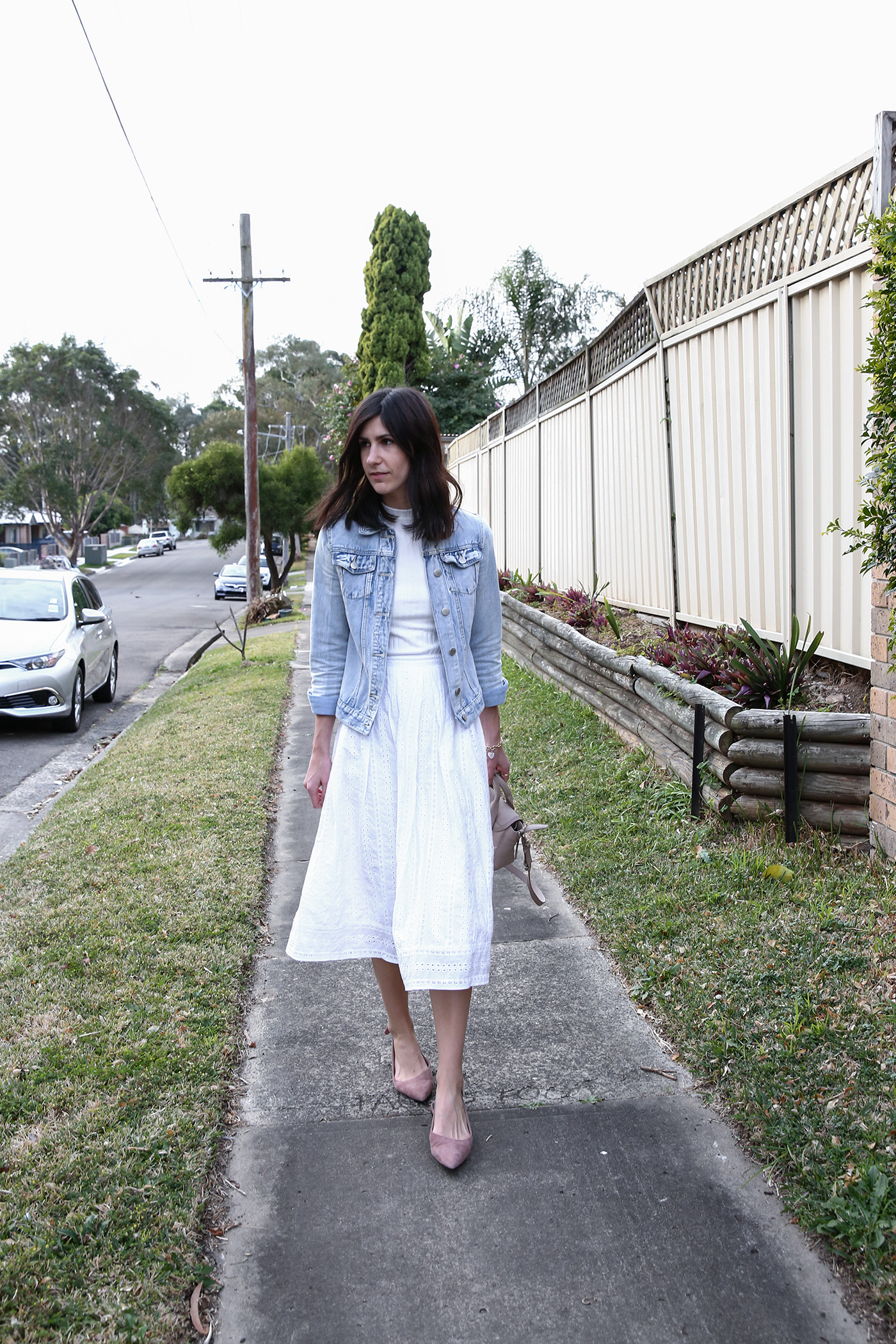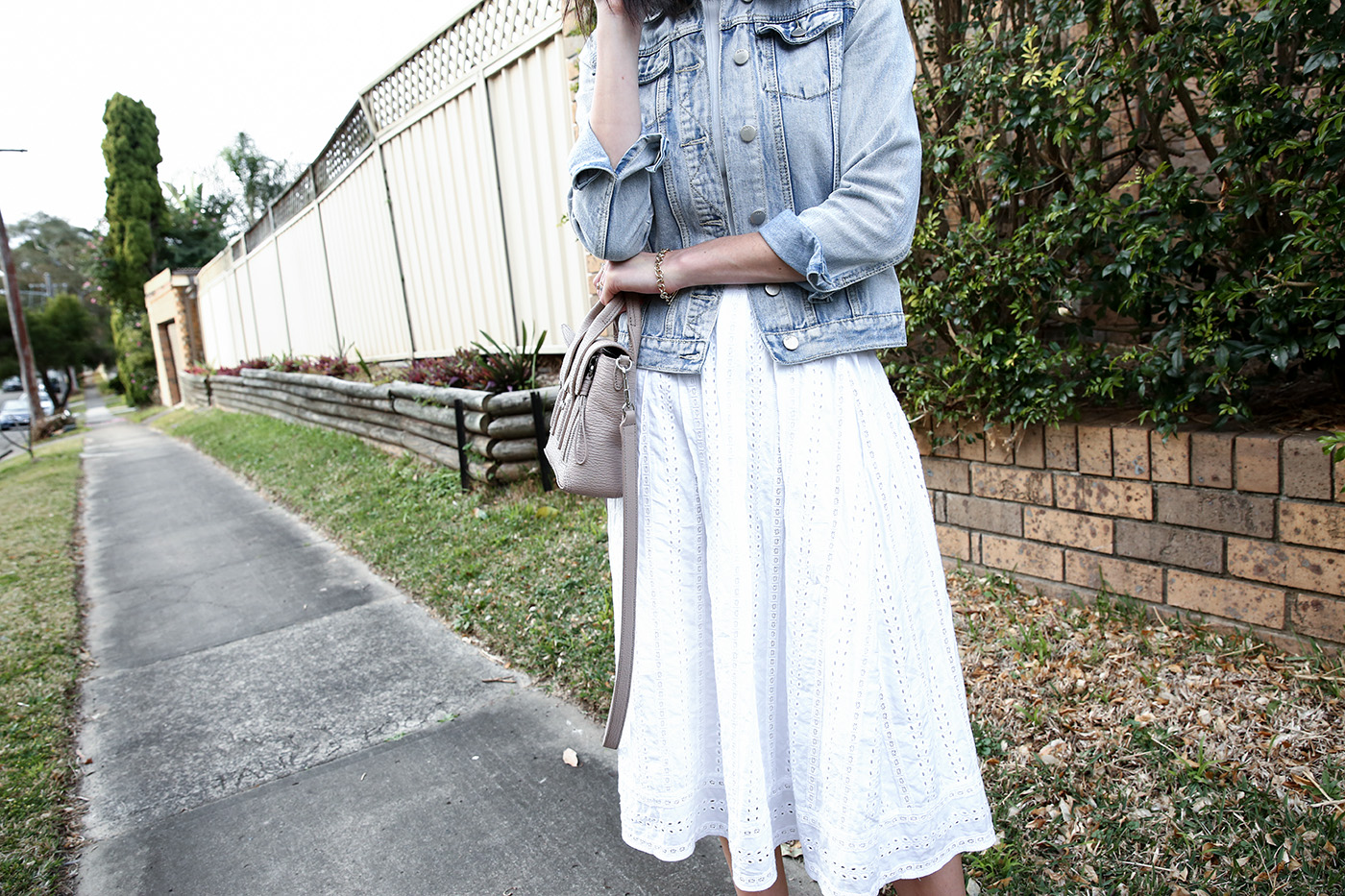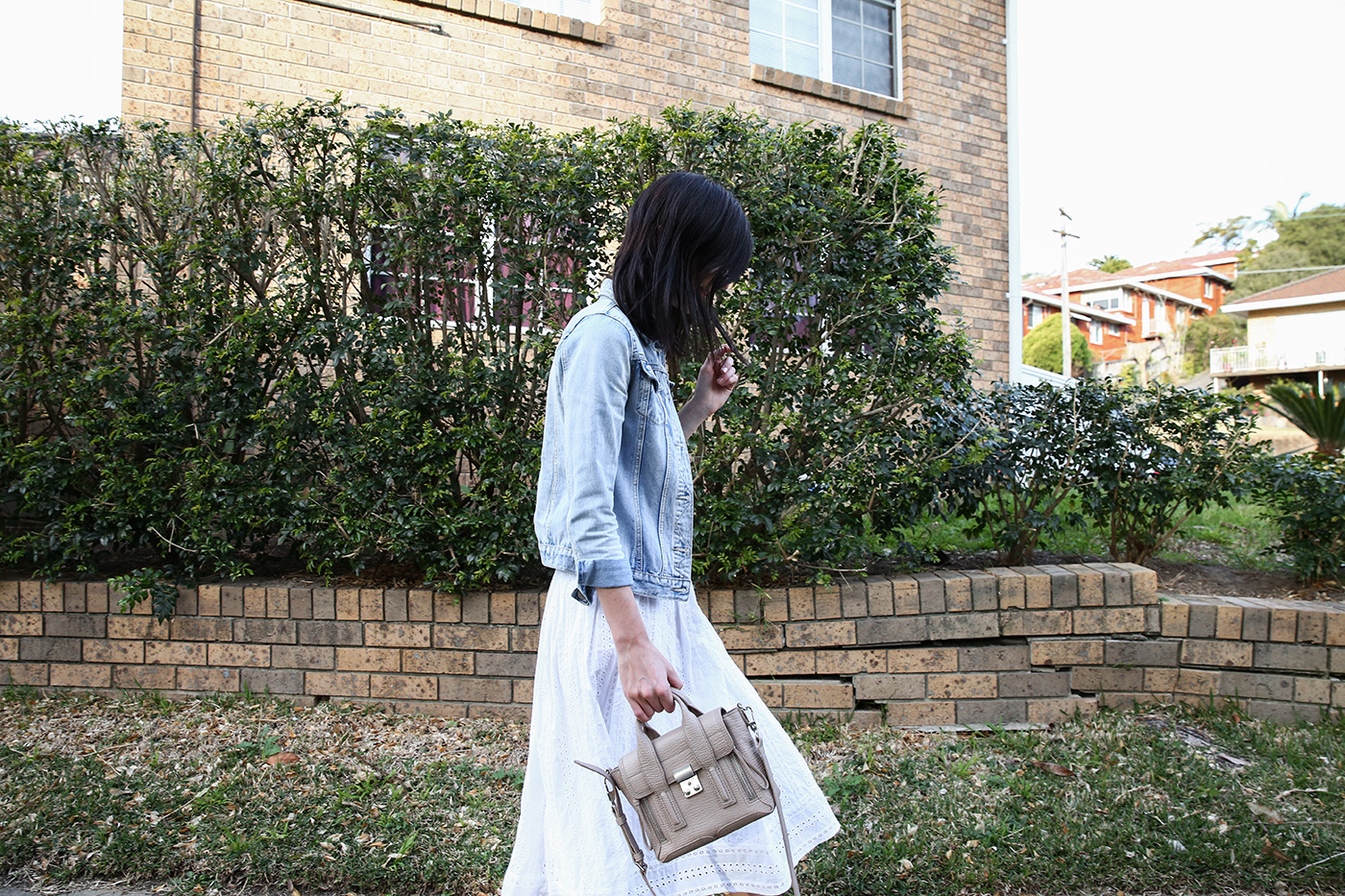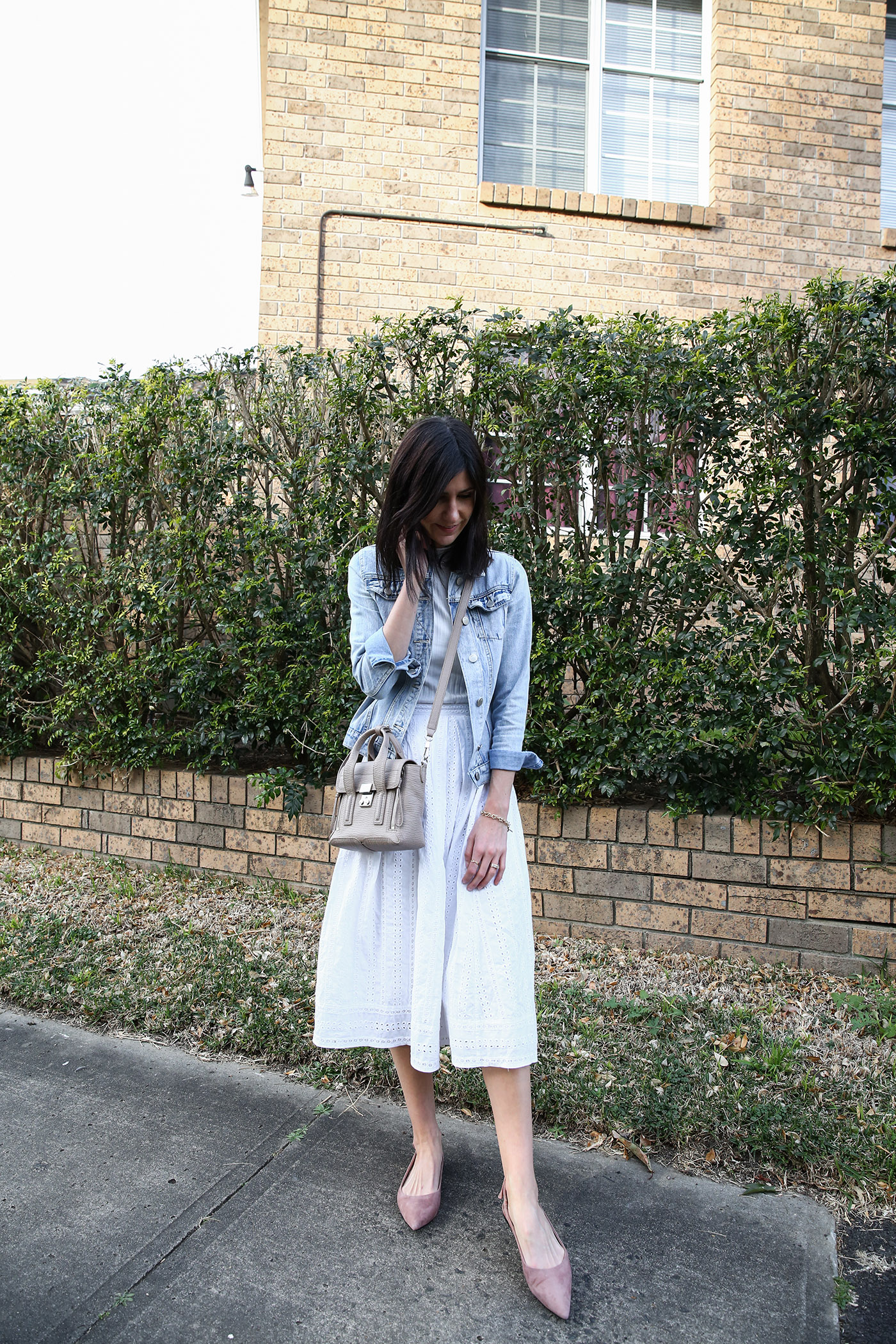 Hollister top (old but similar here), Lover midi skirt (old but I love this one or similar here), Atmos & Here denim jacket (old but this is the same in a mid blue wash), Senso flats, 3.1 by Phillip Lim bag
Following on from my post last week, I wanted to talk about another spring wardrobe essential; the midi skirt. Warmer weather has been coming in waves, which has had me trying to get on top of my spring wardrobe staples a lot sooner than I'd anticipated.
This white cotton broderie midi skirt from Lover has been a wardrobe workhorse the last few years, as the cut and colour lend themselves well to the spring season, and this year is no different. If you go back through my archives you'll see my favourite way to wear this skirt is either with a cashmere knit sweater, or a slinky silk cami – two silhouettes I absolutely love, though to mix things up a bit I'll probably be pairing this with more fitted ribbed tees and off the shoulder crop tops, in addition to simple white tees with embroidery on the bust. I'm not really planning to add to my closet in a big way, so I'll mostly be making do with what I have.
While I'll usually throw on a cute mid-heeled sandal, a trusty pair of dressy flats is usually the much more practical option, and this pair from Senso has been a welcome addition to my closet for the upcoming season. As much as I love a black bag, the combination of this outfit called for much softer, muted tones, making my mini pashli bag the perfect pairing (it's the perfect size for a weekend day bag!). I
Aside from being a great staple at home, I also feel like a midi skirt is perfect for packing in your suitcase for any holiday – I took this one with me to Italy and the US last year and it worked really well for both casual and more dressed up looks, plus it was nice to have something that I could rely on (that wasn't denim!) when the weather cooled down a little.
I'm planning to share a few more of my spring wardrobe essentials in upcoming outfit posts, but in the meantime it would be great to know what some of yours are! x