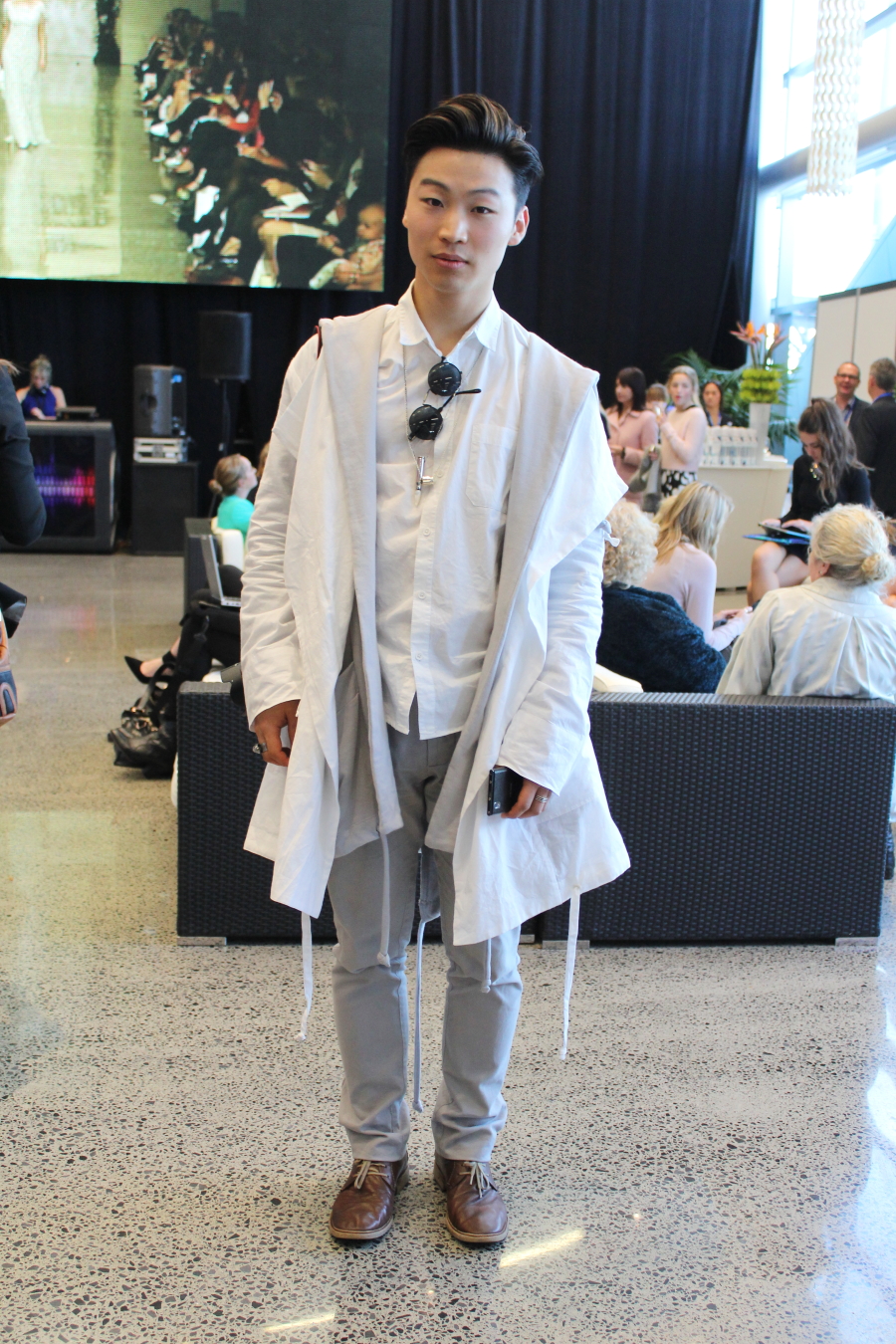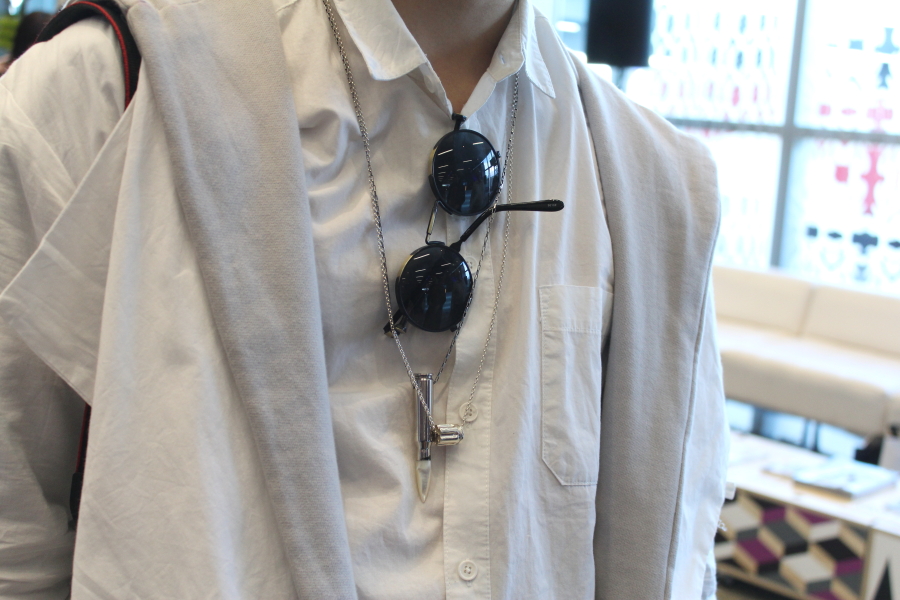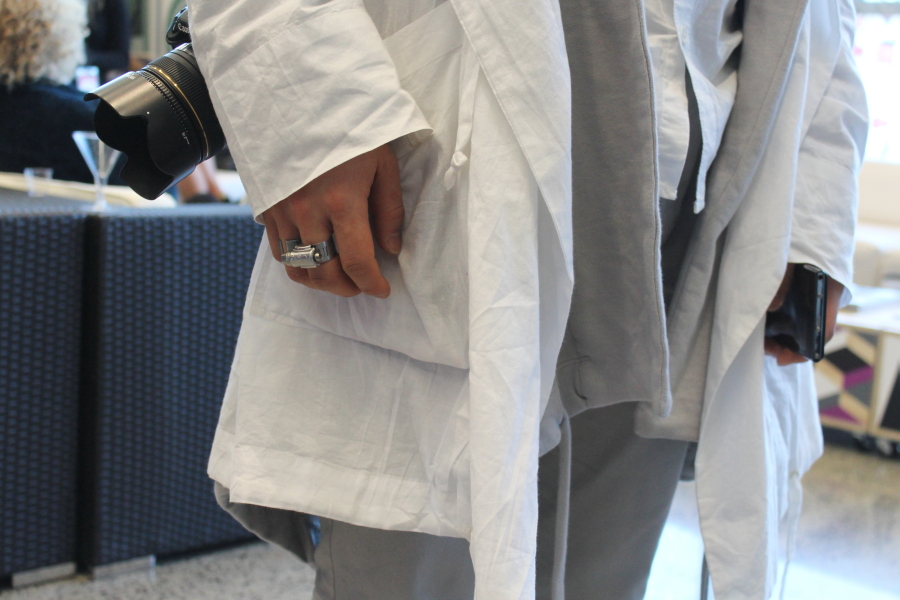 Chris was wearing: Kowtow atelier jacket, Kowtow lab coat, Op shop trousers, Zara shoes, Nick Von K necklace, Michael John Jewellery revolver necklace, 6×4 Hose pipe clamp ring
Wellington is one of those funny places. Often, when meeting someone for the first time, I encounter feelings of deja vu, as though we may have met at some previous place, at a previous time. A fleeting feeling, although in a city so small, faces to whom the person is unknown, seem familiar. Chris just so happened to be one of those people, who I met not entirely by chance, in Auckland during New Zealand Fashion Week.
One half of 'The Park Brothers', Chris looked cool in layers of white and pale grey, on day 2 of Fashion Week; which, considering the downpour of rain that day, was a brave choice.